A mother carries her child
in her womb for nine months before she is delivered of it. This great sacrifice places the woman before her child as a perfect creature nature had ever witnessed hence, the loveliest and the most infallible. While it is very difficult to be the best of mother the society ever craves for, it is important to note that there are no fast and hard laid down rules on becoming the ideal mother. However , understanding one's responsibility of instilling the best values in a child's mind and bring the child up as a confident, happy and independent being remains paramount.
Therefore, an ideal mother is one who inculcates the best of family values in her children, she has tons of patience to put up with the childish tantrums and makes the child feel satisfied and happy without being over indulgent. She is the child's best friend and is there for the child through thick and thin.
The role of a mother is a primary one for many, but not all women understand and act accordingly. Most mothers see motherhood as a major aspect of their personal and social identities, therefore, the media and culture place high value on being an ideal mother .
As a society, we are very quick to judge and condemn mothers whom we perceive as fulfilling their own needs at the expense of their children's best interests.
Karl Jung stated that all humans are born with an innate capacity to recognize, seek out, and attach to a mother or mother figure to whom we look up to for safety, care and protection. No wonder children in the uterus (womb) recognise the mother's voice  when born, they use the familiar voice to know who the mother is .
As this continues, the relationship between the mother and child becomes so close especially as the ideal mother takes good care of the child with great joy in her heart.
Every child believes automatically on the mother's verdict than any other person who tries to advise him on certain situation hence, a child without an ideal mother has lapses. In that case, such a child can never be compared to a child well groomed by an ideal mother it is obvious that there is great difference between a child well trained by the mother than the father. A child trained by the mother had more advantages over the other child trained by the father because mother as a home builder, builds the child in all angles to be well behaved.
The mother's role is widespread. The early attachment experiences between the ideal mother and child helps to shape the brain, and can affect the adult to self-regulate emotions into the adult years. Where, there is non corrective experiences, the reverse is the case such as insecure attachment and childhood trauma which of fan lead to drug and alcohol addition, academic failure and adult depression, as well as relationship problems.
Since mothers seem to have a profound influence on children's long-term wellbeing. An ideal mother should therefore have her eyes fixed on the child at all times to understand what is happening around the child, knowing the child's feelings and providing the child's needs. Mother intention should be of good and not of evil, advising them and enjoying their company all the times.
An ideal mother is one who understands her role as a mother in the house, she occupies the most important position in the house. I see her as a blessing to everyone that comes around her. She loves everyone equally. She is a good companion in times of loneliness.
The ideal mother shares in a child's worries, fears, successes and disappointments often times, she gives up parts of her own dreams, needs, wants for the wellbeing of the child she is raising. She does these out of love for the child.
A mother's love for her child is primal, that is the strongest pull nature will make you feel for someone because survival of your kin is more important than anything else. No matter how ugly a child may look , she rather finds the child very beautiful because the child is part of her. " Oh how painful it is without an ideal mother!"
These days it is a difficult task to see a worthy woman who can stand in the gap for the family in time of difficulties at home.
Women generally are made to be an embodiment of chastity, generosity cunning and intelligence but most of what we are seeing today is the opposite of what is supposed to be in life generally. A person must chose what he/she wants but in the case of a mother, she becomes a mother without knowing the child that is to be given birth to.
Everyone needs a mother to love, show affection and care as well as treat others with protection. Child likes to be loved especially when he/she is ill and this can only be achieved by the very first acquaintance the child makes in  life.
An ideal mother therefore teaches and correct the child, pointing out some mistakes in life that she wouldn't want the child to fall victim of, such as having bad friends unnecessary chatting on phoneetc, giving the child the right advice is an attribute of an ideal mother.
An ideal mother comprehends the children easily than any one else in training, the mother incorporates for-bearance, longsuffering, perseverance, patience and composure.
An ideal mother is therefore found with the following good qualities which she transfer to her children. She is creative, attractive, confidence in herself. Confident is one of the best traits that a mother should have. This is one of the ideal mother's ways of projecting what she is doing. Having every assurance and reflection of what she knows that she does not give a shit to what anyone else thinks.
There are pretty good grasp about what makes an ideal mother truly perfect. Considering this statement "no one is perfect" but to me some mothers are perfect when their advantages are more than their disadvantages. As humans, when our good deeds are more than the bad deeds we are considered good .
The first impression however is the attribute of attraction which leads to certain physical characteristics in a woman. Oh no " beauty is in the eye of the beholder". Meaning beauty is a function of personal understanding.
A woman is naturally or inwardly attractive to a man before becoming a mother. The physical beauty of a woman is the natural attraction while the inward attraction is her reasoning and spoken ability in as much as the embedment of these is seen in a woman, she is attributed as a mother.
She never turns away a suppliant, she even possesses the wit to test her husband upon his return to the house at all times.
She remains faithful to her husband even when the husband has nothing doing to take care of the family. She does not allow her friends to understand those lapses in the house.
It is the duty of an ideal mother to as well mother her husband. Because behind every successful man there is a great successful woman ; also behind every great man is an even greater woman".
A mother is the person who gives life to a child. A mother is the person who gives her life to raising of a child. A person who willingly accepts the burdens, responsibilities, heart-breaks and joys of raising a child. A mother is the person who takes commitment to hardwork of life, worry and the giving of one's self for the best tomorrow of the child.
Don't forget that she spends quality time with her children, teaches them etiquettes and mannerism creates a feeling of self-respect in them, listens to them very minutely, praises and encourages them profusely, teaches them to handle frustration, developed morality, and becomes their support system.
An ideal mother we need is the image maker of her husband, the family, the community and the state at large. If all mothers are in-deed ideal there will be a lot of elimination of criminality, violence, insecurity, addiction to drugs, unwanted pregnancies etc.
Dick Unwonawaji
Woman Sells Two Daughters For N300,000 In Ogun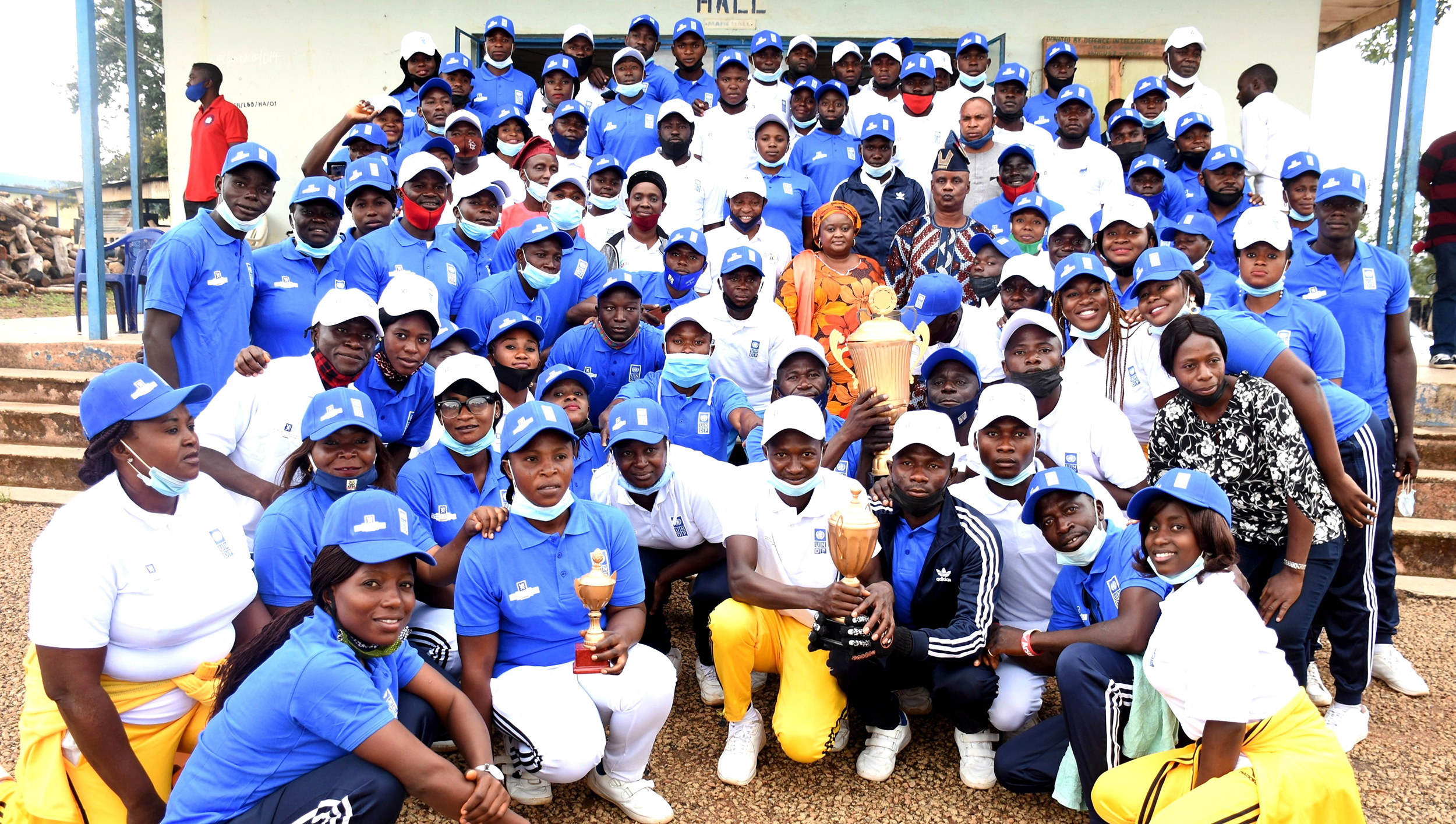 A 35-year-old housewife, Blessing Agoro, has been arrested by men of Ogun State Police Command for allegedly selling her two daughters, Semilore Agoro (four), and Deborah Agoro (two).
The suspect was arrested, following a report lodged at Redeemed Camp Divisional Police Headquarters by her husband, Oluwaseyi Agoro.
The Police Public Relations Officer in the state, DSP Abimbola Oyeyemi disclosed this in a statement, yesterday.
Oyeyemi said the husband reported that when he returned from travelling last Tuesday he couldn't find his two daughters.
The PPRO said, "The man stated further that all efforts to make his wife tell him the whereabouts of the children proved abortive, hence his report.
"Upon the report, the DPO Redeemed Camp division, CSP Alabi Akinjide, detailed his detectives to apprehend the suspect, who had already been with the camp's code of conduct department.
"On interrogation, the suspect explained to the police that her husband left home for the past two years, and while he was away, she found it difficult to cater for the two children with her other two children she had for another man.
"She stated further that while she was contemplating on what to do, one Kolawole Imoleayo introduced her to a couple in Port Harcourt who was in need of children. She sold the two daughters to the couple at the rate of N300,000.
"Her confession led to the arrest of the said intermediary, Kolawole Imoleayo. They are both assisting the police in their investigation."
The Commissioner of Police, Edward Ajogun, has ordered the transfer of the suspects to the Anti-Human Trafficking and Child Labour Unit of the State Criminal Investigation and Intelligence Department (SCID) for discreet investigation.
Oyeyemi added that Ajogun directed that the children must be rescued and brought back to their parents as soon as possible.
World Bank Trains 54,000 Women, Youths On Economy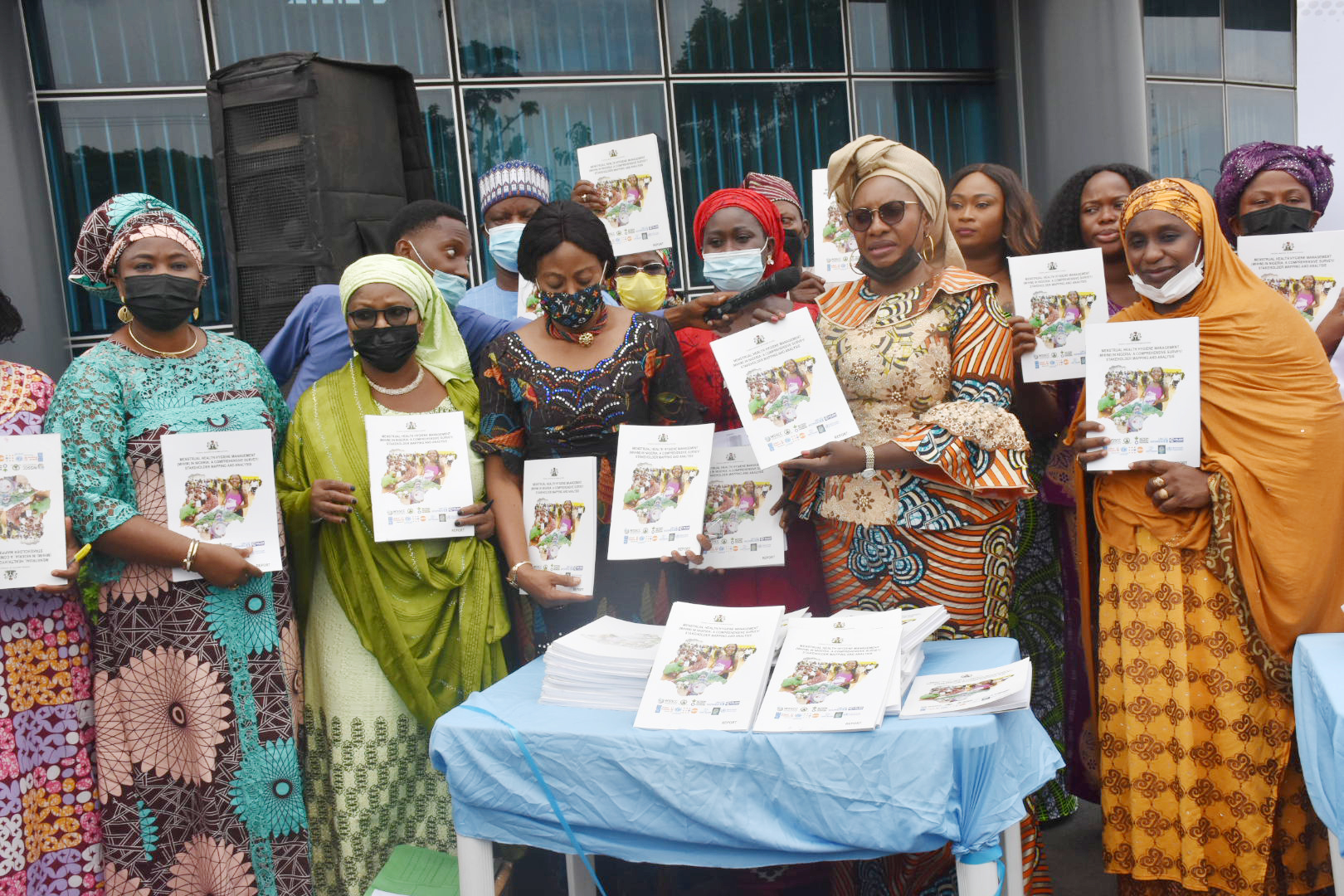 The Kebbi State Government has disclosed that over 54,000 women and youths have been trained by the World Bank to be economically active.
The government also revealed its readiness to reciprocate its achievement recorded in rice production in other products such as onions, sheer-butter and soya beans for exportation purposes.
The Kebbi State Governor, Abubakar Atiku Bagudu, who stated this while launching women and youth export development facility, in partnership with Nigeria Export-Import Bank (NEXIM), said, the state has comparative advantage in agriculture over other states.
Represented by the Secretary to the State Government, Alhaji Umar Babale Yauri, Bagudu said, "As you know, Kebbi State is blessed with a population of women who are engaging in rice production and it is now a top talk across the nation due to efforts and support of state governor.
"The state government is trying to reciprocate the achievement recorded in the rice production into sheer butter, onions and soya beans."
He added that with the partnership with NEXIM, Kebbi State would start the export of soya beans, shea butter and onions.
The Special Adviser to State Governor on Women Development, Hajia Zarau Wali, disclosed that through partnership with the World Bank, over 54,000 women have been trained to be economically active.
According to her, "It is also worthy of note, that the state government in partnership with the World Bank empowered 54,000 women to be economically active through the formation of Women Initiative Group in Maiyama, Ngaski and Argungu local government areas."
She explained that more women and youths, especially in the rural areas, are actively involved in the production of rice, sheer butter, onions and water melon stressed that they are capable of feeding the nation and exporting the products if they were properly guided.
Wali urged NEXIM to include in their programmes mode of processing and packages of perishable products during their training session for women and youths.
Earlier, the Managing Director and Chief Executive, Nigerian Export-Import Bank (NEXIM), Mr Abba Bello, had commended the state government over it investment on rice production in the state which has increased the IGR of the state.
"Let me commend the investment drive in the state by your administration, particularly the Rice Revolution, which recently led to the unveiling of the rice pyramid as well as the cassava-based ethanol project with huge prospects for production of biofuel and renewable energy.
"Your efforts in this direction have not only contributed to the significant increase in the Internally Generated Revenues (IGR) but have also positively impacted the socio-economic indices particularly in the areas of jobs creation and sustainable development".
Eve Afrique Red Ball Takes Centre Stage In PH, Sunday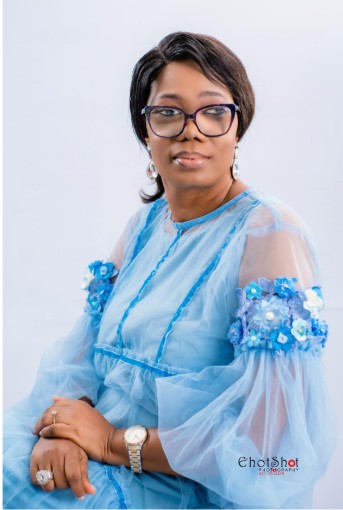 This year's Eve Afrique Red Ball event with theme: "Together, Ensuring Peace and Development Across the Niger Delta", is set to take place on Sunday in Port Harcourt, Rivers State capital.
In an interview, the Editor in Chief of Eve Afrique Magazine, Mrs Ivy Davis Etokakpan, said, this year's Red Ball event is the 10th and will focus on the socio-economic wealth of the Niger Delta region.
She stated that, over the years, Eve Afrique had worked on eight health related issues, but this time, because of times and seasons, "we are focusing on peace and development across the Niger Delta.
According to her, "we hope to achieve this with the cooperation of leaders of corporate organisations in the Niger Delta. We believe that with the cause action on the Red Ball, we hope to do that with our Non-Governmental Organisation (NGO), Eve Afrique Empowerment Initiative".
Etokakpan added that this year will focus basically on internship programme for young people by asking partners of the NGO to accept and train secondary school students during holidays in their companies.
She said, "in the past, we used to do vacation jobs in the oil companies, even in our parents' companies. We hope that our partners would teach our children workable skills. If this is done, the Niger Delta child would know his or her skill and work on it.
"We want these young ones to learn management and accountancy skills through these internship programmes. Our dream is that, in five years' time, we would have raised a group of' equipped and empowered Niger Delta youths who in turn will mentor those coming after them. We need to prepare these ones for the future.
At the Red Ball event this weekend, we expect Elsphon Nigeria Alabo (Dr) Emi Membrane-Otaji, Managing Director, to present a keynote address on "Economic Development across the Niger Delta. Also, former MD of NDDC, Mr Timi Alaibe will present a paper on Peace Across the Niger Delta at the event", she said.
It would be recalled that over the years, Eve Afrique Red Ball has achieved levels of successes over the previous Red Ball events in raising awareness on general health matters, empowerment programmes as a way of giving back to the state and society at large.
Eve Afrique had hosted programmes which include the sickle cell awareness programme, cervical cancer awareness and prevention programme, diabetic management awareness and prevention programme, prostate cancer awareness programme and colon cancer awareness programmes.
Eve Afrique had the mandate of changing the narrative concerning the Niger Delta.
They are on a mission to highlight and showcase the beauty of the Niger Delta and Nigeria as a whole, she added.
By: Ibinabo Ogolo