Nigeria's Public Officers And Code Of Conduct
The emphasis given to
rules and regulations of a country draws attention to the issues of ethics, integrity and leadership. Against this general understanding of ethics as standards or principles of human conduct concerning moral or what is good or bad or what is right or wrong, it is obvious that government business cannot be conducted properly without a code of official behaviour.
These values are critical because policy decisions often have at the bottom line delicately balanced official issues such as whether to consider the general good, the public interest, or the narrower demands of self or clique. This is the underlying  reason morality must be established in our public life and why our actions and behaviour as public functionaries must conform to the highest standards of public morality and accountability. This explains why every public officer in government business, elected or appointed, is subjected to the code of conduct bureau.
The need for code of conduct for public officers in a democracy such as Nigeria cannot be questioned. This is viewed against the backdrop of large-scale fraud and corruption which has become prevalent in the civil and public service. The inimical effects of the twin evil on the economic and social development of the country cannot be glossed over. Nigerians have suffered physical deprivation and poverty directly as a result of corruption. As for our external corporate image, it is scarred beyond recognition, with Nigeria being rated as a highly corrupt country.
In a bid to fulfil a critical plank of their campaign pledge, President Muhammadu Buhari and his deputy, Yemi Osinbajo recently made declarations of their assets. Though they had said it would be made public after verification.
Though this is in line with the 1999 constitution, their initial pronouncement to do it publicly has elicited controversy. Recently, the Rivers State Chairman of the All Progressives Congress (APC), Davies Ikanya, called on Governor Ezenwo Nyesom Wike, to declare his assets and publicly too. It should be known that the basic mandate of the CCB 'to establish and maintain a high standard of public morality in the conduct of government business and to ensure that the actions and behaviour of public officers conform to the highest standards of public morality and accountability' did not stipulate that assets declarations must be done publicly. It stated that a public officer must fill or complete the assets declaration form, attach one recent passport- size photograph at the right hand corner of page, have it sworn-to before a High Court Judge (not Magistrate) and return to the code of conduct bureau on a date not exceeding 30 days of the receipt of the form.
The case of public declaration of assets can only be genuinely made if or when the constitution is amended to spell  it out. It  might be argued that the late President Umaru Yar'Adua made his publicly when he assumed office in 2007, it was his personal discretion to set a new pace for other leaders to follow if they don't have anything to hide. The immediate past President Goodluck Jonathan kicked-off his administration in 2011 by declining to publicly declare his assets and the heavens did not fall, a though  there was righteous angst or anxiety and worry over that action by Nigerians.
It would be recalled that Kayode Fayemi of Ekiti State between 2010 and 2014 publicly declared his assets of N750 million in November 2010 while his late deputy, Funmi Olayinka filed a N1.2 billion declaration.
The culture of graft, waste and impunity is particularly high among state governors, ministers, commissioners and even local government chairmen and their aides. The attitude of these categories of public officers towards assets disclosure is actually disappointing. The global best practices and norm among Nigerian political elite should be that top public officers declare their assets publicly if the war against corruption promised by the Buhari administration must be won. President Buhari and his deputy, Osinbajo should have led the way. As a matter of fact, the Nigerian public deserve the rght to demand from our ministers and governors as well as others to publicly declare their assets in order to bring sanity into governance because the sincerity and honesty of most Nigerians are in doubt.
For Nigeria to make progress in governance, public office should be made synonymous with high morality. For now, transparency and accountability are only observed in the breach by government officials, which should not continue that way. Political office holders are expected to familiarize themselves with  the rules and regulations regarding their behaviour while in office and abide by them. The Bureau may on its part expect the public to show wholesome commitment in the campaign against corruption by reporting such cases promptly but the public is uncertain about the seriousness of the Bureau in dealing with complaints or petitions. This accounts for the public's hesitation in reporting cases of abuse of office to the bureau. The public is also fearful of revenge in the cause of reporting corrupt persons and mounting pressure on government and its agencies to sanction anyone found wanting.
The code of conduct should be seen as applicable to all public officers in Nigeria and  as the main spring for changing behavioural pattern of society as a whole for the better. The bureau should be strengthened to face the challenges before it in the crusade for integrity, competence, transparency, fair mindedness, discipline, honesty and accountability in public service.
The main reason for the culture of corruption today is the greed for wealth, no matter how acquired and the seeming connivance of silence by victims of corruption. People have, over the years, been so intimidated that they hardly speak out against corruption. Indiscipline has assured a high dimension and a greater percentage of Nigerians refusing to obey simple rules, regulations and codes of ethical behaviour. The code is an ethical standard, which requires moral strength and instills pride in the virtues of integrity, professionalism, efficiency, justice and fair play. It is an important tool in government business, just as public office is a trust, so the authority we exercise as public officers is delegated by the people and we must give an account of our stewardship.
We must put service above self by adopting an ethical process in official decision-making. If we see the job we do as a profession, career, customer service, political appointment, then we should approach it with the right attitude and righteousness, and an acceptable level of  expertise by working by the rules. Service is the bottomline for every public officer, so they must see themselves as servants of the people and make satisfaction their watchword. To meet the goal of satisfying the people, public office holders, especially governors, ministers, commissioners, local government chairmen, and so on, should observe the dos and don'ts which form a code for our conduct or behaviour. Corruption or improper conduct manifest  in various ways which are supposed to be addressed by the different provisions of the code.
The code of conduct is aimed to reduce incidents of corruption,  fraud and other malpractices, to reduce conflict of interest to enhance public trust and the credibility of government as well as enhance the loyalty of workers and the goodwill of the organization or agency, country, state and local government. The code prohibits public officers from operating foreign accounts, accepting gifts, loans or inducements from an outsider, that is, a supplier, contractor etc, to  influence him or her in the performance of official duties.
Also, a public officer shall not receive or be paid the emolument of any other office or engage or participate in the management or running of any private business or trade except when he or she is not employed on full-time basis. Nothing stops a public officer from engaging in farming or participating in the management or running of any farm. These and other rules bind public officers in the performance of their functions. The rule of law applies to all public officers who are involved in the administration and provision of services in the public interest. It must be mentioned here that the code abhors membership of secret society and lack of transparency by public officers.
The code provides that every public officer shall declare all his properties, assets and liabilities, including those of his spouse or unmarried children under the age of 18 years at the time of assuming office, at the end of every four years and at the end of his term of office. It stipulates that any statement in such declaration that is found to be false by any authority or person authorized in that behalf to verify shall be deemed to be a breach of the code.
Sometimes people ask whether declaration  of assets by public officers can be made to achieve its objectives or whether defaulters are ever given the requisite sanctions? This is because corrupt enrichment and ostentatious living have continually thrived among public officers in government business.
Such lifestyles are easily identified through the type and number of cars, houses owned and lived in the nature of holidays and educational facilities provided for their children, frequent overseas trips, jewelries, landed property, shares, machineries, amongst others. Asking public officers to declare their assets publicly is a good point but what is more important is the verification of the claims to ensure they are true.
The enforcement of the provisions of the Code of conduct Bureau and Tribunal Law is another significant aspect of the issue. The workability of the code revolves around its enforcement and making sure that the diehards in the game of corruption and fraud are adequately punished. Section 18 of the 5th schedule under the code of conduct Tribunal states that, where the  Code of Conduct Tribunal finds a public officer guilty of contravention of any of the provisions of this code, it shall impose upon that officer any of the  punishments specified such as removal from office.
This could be done through the vacation of the officer's seat in any legislative house, disqualification from holding of any public office for a period not exceeding ten years and seizure and forfeiture to the state of any property acquired in abuse of office. Furthermore, though the law give right of appeal, the relevant section of the constitution states that the prerogative  of mercy shall not apply to any punishment imposed by the code of conduct Tribunal.
The Code of conduct for public officers is a condition precedent for any elected public office holder as contained in the oath of office, and as such a breach of the Code renders such an officer unworthy of continuing in public office. There is the need for effective and routine supervision to ensure that all rules and procedures are followed after the completion of the declaration of assets process with the required commitment of the top management who must not compromise.
Shedie Okpara
ECOWAS Targets Central Electricity Grid Control By 2020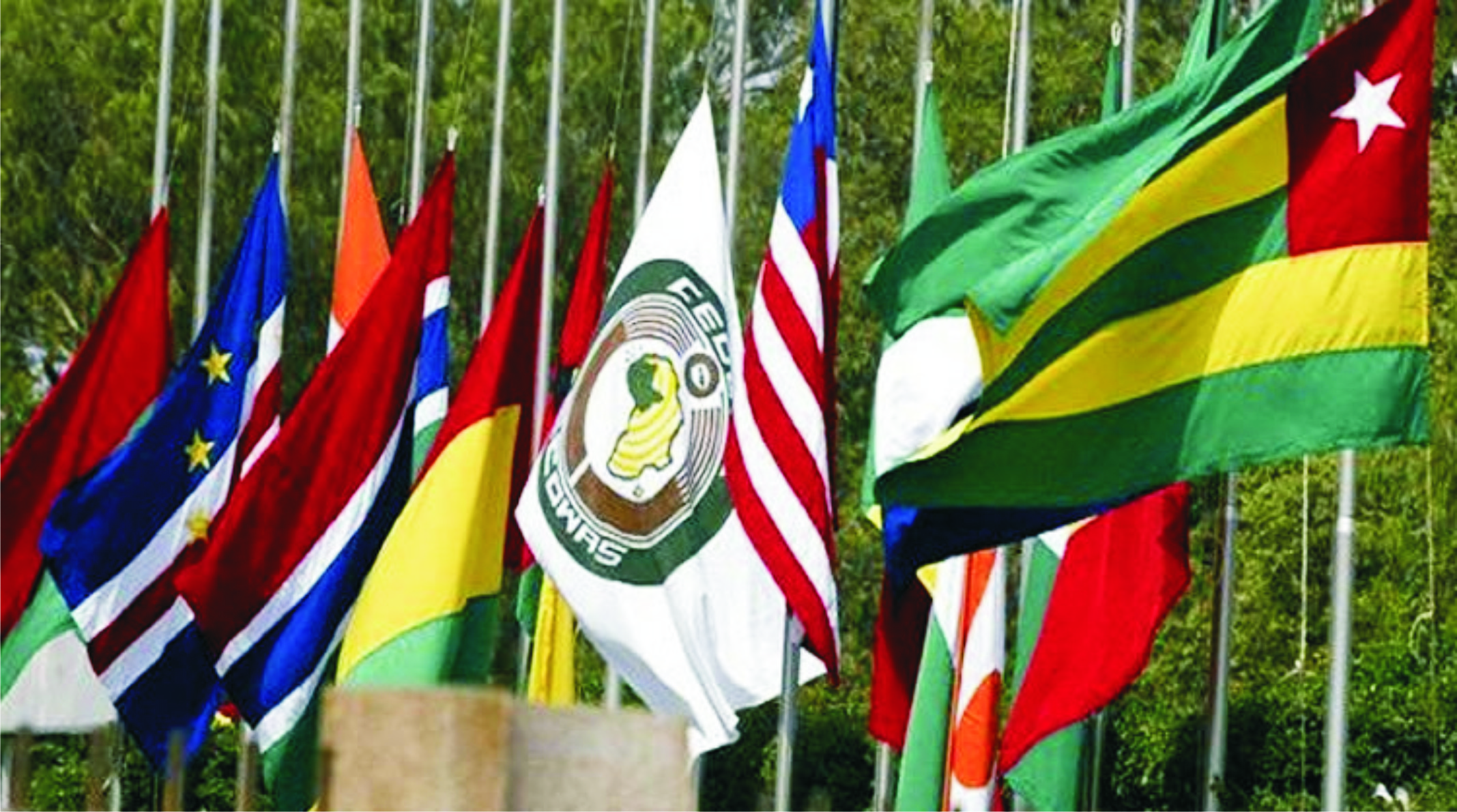 A central control centre that will be used to manage and operate all electricity grids in West Africa will begin operations by 2020, the West African Power Pool announced on Wednesday.
WAPP is an agency of the Economic Community of West African States and is made up of 14-member countries in the sub-region. The agency is currently holding its 14th General Assembly in Abuja.
The Secretary-General, WAPP, Siengui Appollinaire, told journalists on the sidelines of the executive board meeting of the agency that there had been many remarkable feats by the group.
"The most important progress of the region is to complete the full interconnection of the 14-member countries of WAPP in West Africa. Two projects are currently ongoing to make this happen as fast as possible," he said.
Appollinaire added, "The first one is the interconnection between Cote d'Ivoire, Liberia, Sierra Leone and Guinea. This one is ongoing and we will start the operation of this line in December.
"The second one is an interconnection between Senegal, Guinea, Gambia and Guinea Bissau and when this one is finished, we would have interconnected the 14-member West African countries in the WAPP. This will be a great achievement."
On the central system that would control the grids, he said, "We are completing the control centre, which is the place where all the electricity grids of West Africa will be monitored and from where the electricity market of West Africa will be managed."
When asked to speak on timelines for the projects, Appollinaire replied, "We intend to complete all of these by next year; that is, by the end of 2020, everything should be operational."
Nigeria chairs the board of WAPP and the Executive Board Chairman of the agency, who doubles as the Managing Director, Transmission Company of Nigeria, (TCN), Usman Mohammed, said the intention of the body was to increase energy access across the continent.
GLO Rewards 60 Customers In Rivers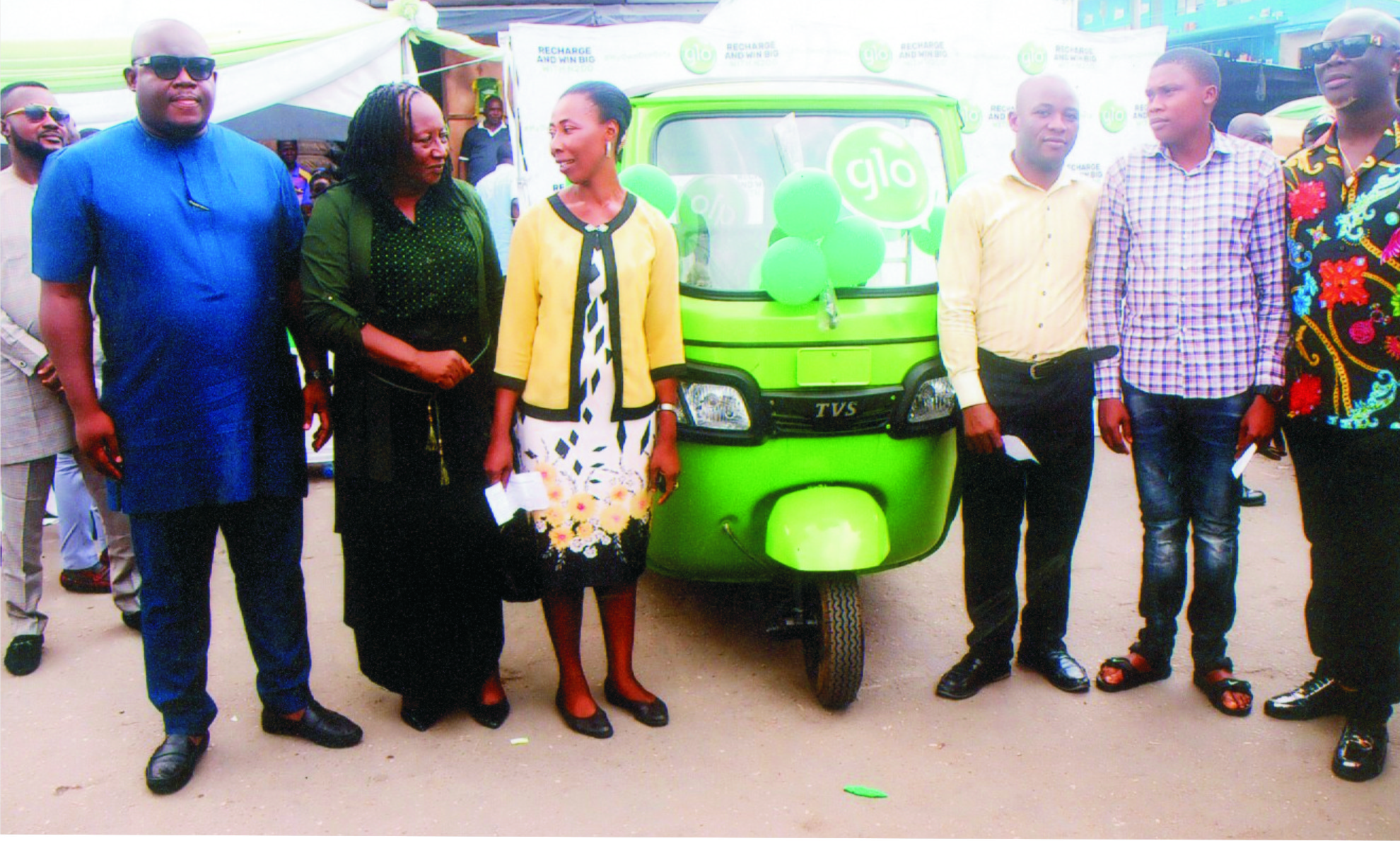 Leading mobile operator, Glo has rewarded a total of 60 customers in Rivers State with various prizes ranging from tricycles, industrial sewing machines, power generating sets and grinding mills as part of its recharge and win big promo.
Five persons won the star prize of tricycles, popularly called Keke, 20 won sewing machines, another 20 won sumec power generating sets, while 15 others went home with grinding mills during a colourful ceremony held at the Rumuwoji, Mile one Market in Port Harcourt, Rivers State on Wednesday.
Speaking at the prize presentation of the consumer reward promo popularly called 'My Own Don Beta' Regional Manager of Glo, South-South, Augustine Mamuro said similar presentations were held in Ojuelegba, Lagos State and Wuse, Abuja respectively, where Glo kept its promises by delivering prizes won by lucky customers.
Mamuro further said the event was in fulfillment of the company's pledge to continuously explore ways to delight its customers and add value to their lives.
He said, "In each of the locations, lucky subscribers who emerged from our transparent draws witnessed by the representatives of the Nigeria Communications Commission (NCC) and National Lottery Regulatory Commission went home with tricycles, industrial sewing machines, grinding mills and power generators."
While congratulating those who received prizes in Port Harcourt, he said that Glo will continue to spread joy across Nigeria, noting that from Port Harcourt, "we will be going to Ibadan to redeem the prizes to winners who will emerge in today's (Wednesday) draw.
"From Ibadan, we will move to other locations spread across the country in continuation of the promo. This promo which you all popularly call "My Own Don Beta!" is a demonstration of the power of N200. In this promo, with N200, you can own a tricycle, industrial sewing machine, grinding mill and power generator which are empowerment tools that will enable hundreds of Nigerians to create wealth and become employers of labour," The Glo Regional Manager stated.
He further said that the gesture was in tandem with the company's empowerment mantra that "It is better to give somebody a platform to earn a living than giving such a person handout," adding that lives are being transformed through the promo and encouraged subscribers of the mobile operator to take advantage of the opportunity. Simply recharge with only N200 at once or cumulatively daily and you could be one of the winners of our fantastic prizes. Keep recharging to enhance your chances of winning," Mamuro said.
In her remark, Head, Port Harcourt Liaison Office of the National Lottery Regulatory Commission (NLRC), Lady Kate Ibekwe, said the promo has the commission's backing and lauded Glo for being 'magnanimous to reward its customers with such mouthwatering prizes.
"There are some lotteries that you play yourself. There are others that you don't even know you are playing. For example, you just recharge your phone and then Glo is being magnanimous to bless their customers with sewing machines, power generators, tricycles, and so on.
"This is one of those involuntary lotteries you have played. My advice is that when you are called on telephone, pick your calls, be patient and listen to the person on the other end. There are offices of these places where you reside. Go there are find out. If it is in the bank, call your account officer, they will be able to tell you," the Head, Port Harcourt Liaiason Office of NLRC explained.
Lady Ibekwe advised Nigerians playing lottery to look out for the commission's logo in any lottery in order not to fall into the hands of scammers.
In a chat with the Tide, one of the star prize (Tricycle) winners and 200 level undergraduate of the Niger Delta University, Bayelsa State, Chinedu Okoli says she has been a glo customer for seven years and thanked the company for the reward which she described as unbelievable.
Also, a public servant with the Nigerian Customs Service and three years Glo user expressed happiness, saying, "I thought it was a scam when a lady called me that I won, but thanked God it is real. I will continue to use Glo."
Dennis Naku
Wike Accuses FG, NPA Of Neglecting Rivers Ports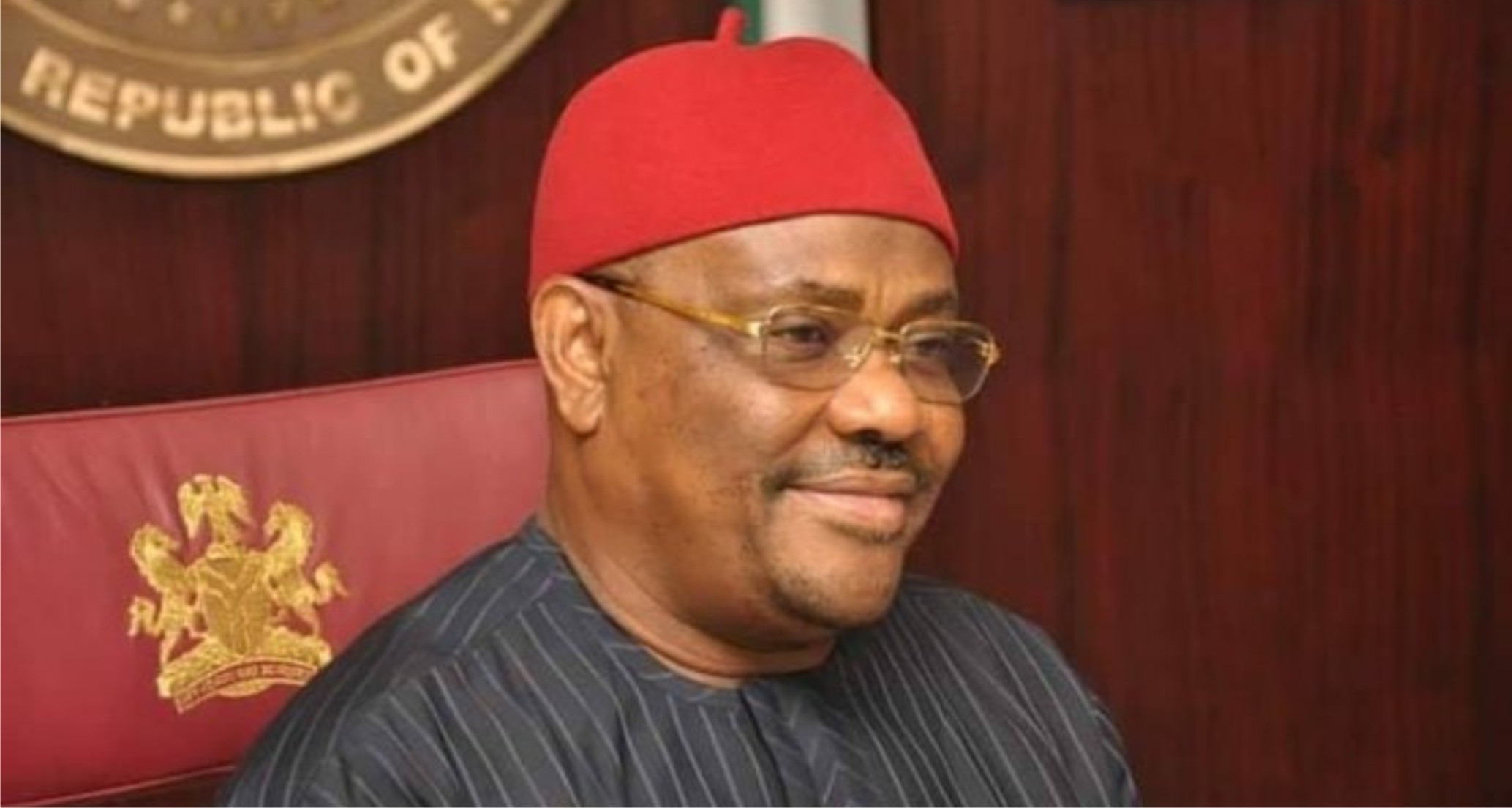 The Rivers State Governor, Chief Nyesom Wike, has accused the Nigerian Ports Authority (NPA) of reneging on its promise to dredge the Bonny channels to allow bigger vessels access the two seaports in the state.
The state hosts two major seaports in the country namely, the Rivers Port Complex located in the heart of Port Harcourt and the Onne Port, located at the Oil and Gas Free Zone, Onne Community.
Both ports are owned by the Federal Government.
Governor Wike made the accusation on Tuesday during the maiden delivery of Liquefied Petroleum Gas (LPG) to downstream investor, Stockgap Terminal by the Nigeria Liquefied Natural Gas (NLNG) in Bonny.
The governor said; "What is the Nigerian Ports Authority (NPA) doing? Rivers government should now be the one to dredge the channels and NPA is busy collecting levies and revenues from marine operators.
"Why should that be? You don't expect me to dredge waterways for NPA to be collecting all the money."
Wike also accused the Federal Government of building a new port in Lagos while rendering the ports in Rivers State idle and grounded with no development and attention.
"You are building a new port in Lagos, but those in Rivers you rendered idle, grounded with no development attention", he said.
He appealed to the Federal Government "to forgive Rivers State people" for any wrong doing to warrant neglect by the central authority.
"Even if Rivers has done anything wrong, please we are begging; forgive us. But I don't think we have done anything wrong as Rivers people. Rivers is the better place to invest", he said.
The governor promised that the state government would continue to support every investment brought to the state by providing enabling environment to make it thrive.
He noted that key investors were embracing the confidence to invest in the state, but alleged that some people were de- marketing the state.
"We continue to support every investment brought here and the gratitude we get is that key investors are embracing our confidence to invest here, while some people are de-marketing the state," he said.
Chinedu Wosu