Nigeria's Public Officers And Code Of Conduct
The emphasis given to
rules and regulations of a country draws attention to the issues of ethics, integrity and leadership. Against this general understanding of ethics as standards or principles of human conduct concerning moral or what is good or bad or what is right or wrong, it is obvious that government business cannot be conducted properly without a code of official behaviour.
These values are critical because policy decisions often have at the bottom line delicately balanced official issues such as whether to consider the general good, the public interest, or the narrower demands of self or clique. This is the underlying  reason morality must be established in our public life and why our actions and behaviour as public functionaries must conform to the highest standards of public morality and accountability. This explains why every public officer in government business, elected or appointed, is subjected to the code of conduct bureau.
The need for code of conduct for public officers in a democracy such as Nigeria cannot be questioned. This is viewed against the backdrop of large-scale fraud and corruption which has become prevalent in the civil and public service. The inimical effects of the twin evil on the economic and social development of the country cannot be glossed over. Nigerians have suffered physical deprivation and poverty directly as a result of corruption. As for our external corporate image, it is scarred beyond recognition, with Nigeria being rated as a highly corrupt country.
In a bid to fulfil a critical plank of their campaign pledge, President Muhammadu Buhari and his deputy, Yemi Osinbajo recently made declarations of their assets. Though they had said it would be made public after verification.
Though this is in line with the 1999 constitution, their initial pronouncement to do it publicly has elicited controversy. Recently, the Rivers State Chairman of the All Progressives Congress (APC), Davies Ikanya, called on Governor Ezenwo Nyesom Wike, to declare his assets and publicly too. It should be known that the basic mandate of the CCB 'to establish and maintain a high standard of public morality in the conduct of government business and to ensure that the actions and behaviour of public officers conform to the highest standards of public morality and accountability' did not stipulate that assets declarations must be done publicly. It stated that a public officer must fill or complete the assets declaration form, attach one recent passport- size photograph at the right hand corner of page, have it sworn-to before a High Court Judge (not Magistrate) and return to the code of conduct bureau on a date not exceeding 30 days of the receipt of the form.
The case of public declaration of assets can only be genuinely made if or when the constitution is amended to spell  it out. It  might be argued that the late President Umaru Yar'Adua made his publicly when he assumed office in 2007, it was his personal discretion to set a new pace for other leaders to follow if they don't have anything to hide. The immediate past President Goodluck Jonathan kicked-off his administration in 2011 by declining to publicly declare his assets and the heavens did not fall, a though  there was righteous angst or anxiety and worry over that action by Nigerians.
It would be recalled that Kayode Fayemi of Ekiti State between 2010 and 2014 publicly declared his assets of N750 million in November 2010 while his late deputy, Funmi Olayinka filed a N1.2 billion declaration.
The culture of graft, waste and impunity is particularly high among state governors, ministers, commissioners and even local government chairmen and their aides. The attitude of these categories of public officers towards assets disclosure is actually disappointing. The global best practices and norm among Nigerian political elite should be that top public officers declare their assets publicly if the war against corruption promised by the Buhari administration must be won. President Buhari and his deputy, Osinbajo should have led the way. As a matter of fact, the Nigerian public deserve the rght to demand from our ministers and governors as well as others to publicly declare their assets in order to bring sanity into governance because the sincerity and honesty of most Nigerians are in doubt.
For Nigeria to make progress in governance, public office should be made synonymous with high morality. For now, transparency and accountability are only observed in the breach by government officials, which should not continue that way. Political office holders are expected to familiarize themselves with  the rules and regulations regarding their behaviour while in office and abide by them. The Bureau may on its part expect the public to show wholesome commitment in the campaign against corruption by reporting such cases promptly but the public is uncertain about the seriousness of the Bureau in dealing with complaints or petitions. This accounts for the public's hesitation in reporting cases of abuse of office to the bureau. The public is also fearful of revenge in the cause of reporting corrupt persons and mounting pressure on government and its agencies to sanction anyone found wanting.
The code of conduct should be seen as applicable to all public officers in Nigeria and  as the main spring for changing behavioural pattern of society as a whole for the better. The bureau should be strengthened to face the challenges before it in the crusade for integrity, competence, transparency, fair mindedness, discipline, honesty and accountability in public service.
The main reason for the culture of corruption today is the greed for wealth, no matter how acquired and the seeming connivance of silence by victims of corruption. People have, over the years, been so intimidated that they hardly speak out against corruption. Indiscipline has assured a high dimension and a greater percentage of Nigerians refusing to obey simple rules, regulations and codes of ethical behaviour. The code is an ethical standard, which requires moral strength and instills pride in the virtues of integrity, professionalism, efficiency, justice and fair play. It is an important tool in government business, just as public office is a trust, so the authority we exercise as public officers is delegated by the people and we must give an account of our stewardship.
We must put service above self by adopting an ethical process in official decision-making. If we see the job we do as a profession, career, customer service, political appointment, then we should approach it with the right attitude and righteousness, and an acceptable level of  expertise by working by the rules. Service is the bottomline for every public officer, so they must see themselves as servants of the people and make satisfaction their watchword. To meet the goal of satisfying the people, public office holders, especially governors, ministers, commissioners, local government chairmen, and so on, should observe the dos and don'ts which form a code for our conduct or behaviour. Corruption or improper conduct manifest  in various ways which are supposed to be addressed by the different provisions of the code.
The code of conduct is aimed to reduce incidents of corruption,  fraud and other malpractices, to reduce conflict of interest to enhance public trust and the credibility of government as well as enhance the loyalty of workers and the goodwill of the organization or agency, country, state and local government. The code prohibits public officers from operating foreign accounts, accepting gifts, loans or inducements from an outsider, that is, a supplier, contractor etc, to  influence him or her in the performance of official duties.
Also, a public officer shall not receive or be paid the emolument of any other office or engage or participate in the management or running of any private business or trade except when he or she is not employed on full-time basis. Nothing stops a public officer from engaging in farming or participating in the management or running of any farm. These and other rules bind public officers in the performance of their functions. The rule of law applies to all public officers who are involved in the administration and provision of services in the public interest. It must be mentioned here that the code abhors membership of secret society and lack of transparency by public officers.
The code provides that every public officer shall declare all his properties, assets and liabilities, including those of his spouse or unmarried children under the age of 18 years at the time of assuming office, at the end of every four years and at the end of his term of office. It stipulates that any statement in such declaration that is found to be false by any authority or person authorized in that behalf to verify shall be deemed to be a breach of the code.
Sometimes people ask whether declaration  of assets by public officers can be made to achieve its objectives or whether defaulters are ever given the requisite sanctions? This is because corrupt enrichment and ostentatious living have continually thrived among public officers in government business.
Such lifestyles are easily identified through the type and number of cars, houses owned and lived in the nature of holidays and educational facilities provided for their children, frequent overseas trips, jewelries, landed property, shares, machineries, amongst others. Asking public officers to declare their assets publicly is a good point but what is more important is the verification of the claims to ensure they are true.
The enforcement of the provisions of the Code of conduct Bureau and Tribunal Law is another significant aspect of the issue. The workability of the code revolves around its enforcement and making sure that the diehards in the game of corruption and fraud are adequately punished. Section 18 of the 5th schedule under the code of conduct Tribunal states that, where the  Code of Conduct Tribunal finds a public officer guilty of contravention of any of the provisions of this code, it shall impose upon that officer any of the  punishments specified such as removal from office.
This could be done through the vacation of the officer's seat in any legislative house, disqualification from holding of any public office for a period not exceeding ten years and seizure and forfeiture to the state of any property acquired in abuse of office. Furthermore, though the law give right of appeal, the relevant section of the constitution states that the prerogative  of mercy shall not apply to any punishment imposed by the code of conduct Tribunal.
The Code of conduct for public officers is a condition precedent for any elected public office holder as contained in the oath of office, and as such a breach of the Code renders such an officer unworthy of continuing in public office. There is the need for effective and routine supervision to ensure that all rules and procedures are followed after the completion of the declaration of assets process with the required commitment of the top management who must not compromise.
Shedie Okpara

COVID-19: Dockworkers/Seafarers Are Essential Workers, Exempted From Travel Restrictions, Says NIMASA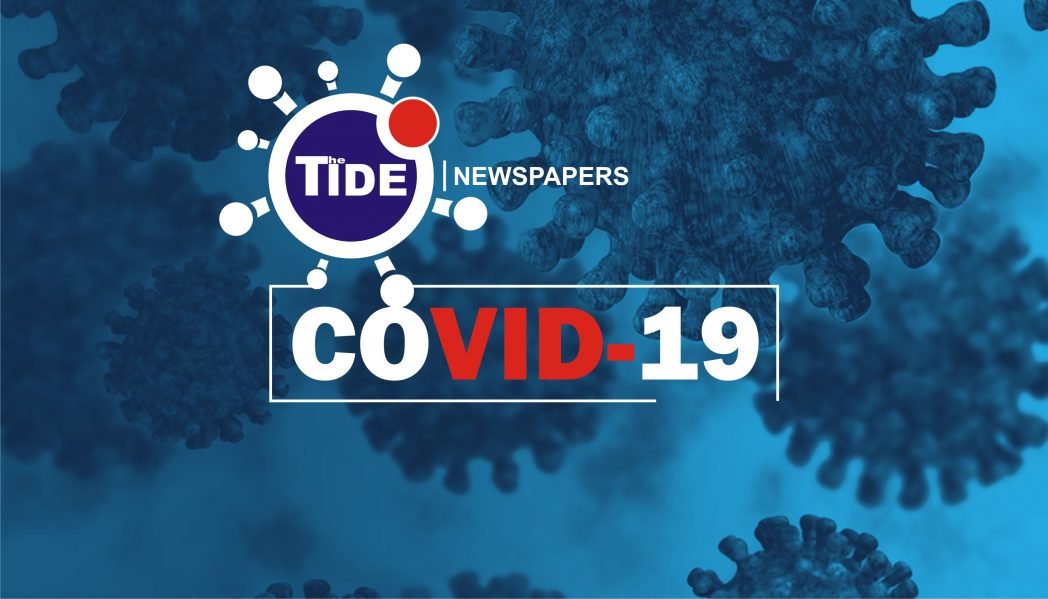 ? As Agency Unveils Guidelines for Terminals, Jetties.
In line with the newly endorsed protocols by the International Maritime Organisation (IMO] designed to lift barriers to crew changes, amid the coronavirus pandemic, the Management of the Nigerian Maritime Administration and Safety Agency (NIMASA] has designated Seafarers and Dockworkers as essential workers who should be exempted from travel restrictions.
The exemptions are contained in a new guideline developed and published by the Agency to support essential services in Nigeria's shipping sector. The guideline states that the jobs of dockworkers at the country's seaports, terminals, and jetties are essential to the national economy and, therefore, dockworkers should be granted passage between their places of abode and the seaports/terminals and jetties to perform their duties.
The advice also declares that seafarers are on essential duty and as such exempted from the curfew and travel restrictions, which may hinder necessary movement for crew change. It directs companies employing the services of seafarers to provide special and dedicated means of transportation to convey the seafarers, adding that such transport system must be disinfected within the recommended minimum hours.
The guideline specifically provides for the mandatory use of facemasks within all terminals and jetties, mandatory temperature check on all staff before access to terminals, and denial of entry to persons who present temperature above 38°C. It makes it mandatory for all dock labour employers to develop risk assessments and safety intervention guidelines for all personnel and operations in the areas of vulnerability within their maritime operations that can be affected by the COVID-19 pandemic, including cargo handling, access control, and rostering procedures.
Dock labour employers are also to devise methods of ensuring that dockworkers absent from their duties for issues relating to COVlD-19 are quarantined and compensated for the suspension of earnings they suffer as a consequence. Furthermore, all dock labour employers are to ensure that buses deployed during the COVID-19 pandemic carry a 50 per cent maximum capacity in line with Federal Government directives, and all passengers wear facemasks. Such buses must have hand sanitisers for all drivers' and passengers' use and be frequently disinfected.
Director-General of NIMASA, Dr. Bashir Jamoh, said the latest advice was meant to contain the coronavirus pandemic while also supporting the continuation of the economy. 
Jamoh stated, "Like President Muhammadu Buhari said, no economy can survive total lockdown. If you look at it critically, maritime is an essential duty, with the major actors being seafarers and dockworkers. This is why we continually come up with guidelines to ease their operations so that activities in our ports will not suffer."
The DG emphasised the prohibition of loitering around port premises and charged dock labour employers to ensure social distancing of two meters is maintained between people in the workplace and other public spaces within and around port terminals.
The guideline is in sync with those issued by the United Nations agencies, including the World Health Organisation (WHO) and International Labour Organisation (ILO), as well as the Nigeria Centre for Disease Control (NCDC).

ICT Skills'll Deliver Economic Independence To Nigerian Girls – NITDA
The National Information Technology Development Agency (NITDA) has said that if Nigerian girls are taught relevant Information and Communication Technology (ICT) skills at a young age, they will be set up for economic independence in future.
The Agency who made this remark through a press release signed by its Head, Corporate Affairs and External Relations, Mrs Hadiza Umar, joined the global community to mark the "Girls in ICT Day." The day which is marked annually on the fourth Thursday in April falls on the 23rd April this year.
In the statement, Mrs Umar said that the Agency is highlighting the need to promote technology career opportunities for girls and women in ICT, the world's fastest growing sector.
She said, "During this year's celebration, NITDA is drawing attention to the critical need for more girls and women to participate actively in the ICT sector of our economy. The International Telecommunications Union (ITU) had estimated skills shortfall of over two million jobs in the ICT sector within the next few years. This opens a huge opportunity for girls and young women who have the ability to learn Coding, Apps Development, Computer Science and other ICT related courses.
"This will not only make them ready for a successful career in the ICT sector, but ICT skills are rapidly becoming a strong advantage for students in just about any other field they might choose to pursue. With technology playing vital role in all manner of careers, from Arts to Social Sciences, and from Law to History, to Graphic Design, learning ICT skills at a young age will set girls up for economic independence. Furthermore, the ICT sector needs more girls and women and celebrating a day like this reminds us that ICT helps to improve the lives of people everywhere.
"It contributes significantly towards better healthcare, better environmental management, better communication, and better educational systems that transform the way children and adults learn. NITDA, in its proactive manner and in line with the National Digital Economy Policy and Strategy as well as in furtherance of bridging the gender imbalance in ICT in Nigeria, has embarked on series of Capacity Building programmes for women and girls across the country. Girls with ICT skills can expect to earn good wages and enjoy huge career opportunities.

Keystone Bank Disowns Ex-staff, Fake Investment Company
Keystone Bank Limited has alerted customers of the activities of one Mr. Obinna Onuselogu, who parades a company, Triple C Investment Limited, as an affiliate of the bank with the aim of defrauding unsuspecting members of the public.
The bank, in a statement yesterday, said Onuselogu, who used to be a staff, was no longer in its employ.
It added that anyone who transacts any business with him purportedly in the name of the bank does so at his/her own risk.
"Please note further that Keystone Bank is neither related nor affiliated to any company known as Triple C Investment Limited, which Mr. Onuselogu claims to be its chief executive officer.
"Anyone who transacts any business with him purportedly in the name of Keystone Bank does so at his/her own risk," the statement said.
It was learnt that the ex-staff has been using the name of the bank and its executives claiming to be in partnership with the bank with the intent of defrauding unsuspecting members of the public.
The bank said it was working on a legal process and security agents to put an end to the unscrupulous activities of the so-called Tripple C Investment and its agents.