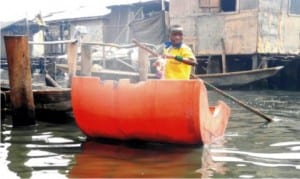 The Comptroller
General of Nigeria Customs Service, Abdullahi Dikko, has disclosed that the Federal Government has lifted the ban on the importation of textiles and furniture commodities into the country.
Dikko made this known at the official launch of the implementation of Economic Community of West Africa States (ECOWAS) common External Tariff (CET) in Abuja recently.
According to him, the lift on the ban followed the commencement of the implementation of the much awaited ECOWAS CET.
He said to protect the nation's local industries, import levies have been developed on these commodities to avoid Nigeria becoming a dumping ground, adding that importers of these goods are now expected to pay 35 per cent duty as agreed by ECOWAS member countries and the levy in the import adjustment tax.
He noted that CET would help to reduce cargo diversion if properly implemented as the tariff is all embracing in the 15-member states of ECOWAS, and called on all to ensure strict adherence as to boost the nation's economy.