Profiles Of 10 Hottest Artistes In Nigeria …Their Earnings Per Show
The Nigerian music scene
has witnessed a phenomenal boost in recent times and yes we can go head to head with the best of them world wide. I dare say our music is being heard across continents and our artistes can boast of having performed at International concerts with sold out show.
The Tide's Entertainment brings to your reading pleasure the list of the 10 hottest artistes in Nigeria as at now. Of course, we cannot possibly fit the vast amount of highly talented musicians in 10 slots and so, we have selected 10 artistes that have become household names based on their singles within the first half of 2014 to date starting from the 10th position to the 1st, as well as their earnings per show as at last year, enjoy your reading!
10   D-BANJ
To rap up this list is Kokomaster aka'Eja  nla", aka Kiniwin Fun Fun, aka Bangalee, D'banj.
Since the success of Oliver Twist in 2012, it has become really difficult to forget D'banj.
Although, it is uncertain what has become of his music career since leaving the now disbanded Mo'Hits crew, Dapo Oyebanjo has found other ways to make the news.
He formed his own music Label DB records which already is home for his kid brother, Kay Switch as well as new acts like Tonto Dike and producers 2 Kris and Deevee. He also bagged an ambassadorial  position with the United  Nations in the agricultural sector and received the patent to produce Kokogarri.
D-banj was also proud winner for "Best Selling African Artiste Award at this year's world music awards and then there was the buzz that his song "Bother You" gathered being the original sound track for the movie Half of a Yellow Sun. He is second in terms of charges per show which is between N6 and N7 milion
9   Yemi    Alade
From peak talent hunt, a gem was discovered and polished till it gleamed. After emerging first in the hunt, Yemi entered the hallowed halls of the Nigerian music industry. Her first attempt "Fimisile", got peoples attention, but she could not seem to hold it for long till she came out with "Ghen Ghen Love," but even that could not get her that far. However, her search for Johnny fused with highlife and Afro-Pop was a sensational hit and the video released this year sealed the deal.
To our amazement, she further released a French version of Johnny, making her the first Nigerian artiste to release a song entirely performed in French. With the video of her new single "Tangerine" out, Yemi has risen to become one of the few sought after females in the music business. The songstress takes between  N2  to  N2.5 million per show.
8    PATORANKING
Thanks to the smashing success of "Girlie O" and the previous release of "Alubarika", patoranking has finally gained prominence. The Reggae cum dance hall singer is enjoying his spot in the lime light especially after the highly popular remix of "Girlie O' where he featured songstress, Tiwa Savage.
He also got featured on Seyi Shay's "Murda". Perhaps it is his magnetizing patua style as described in the article featured on MTV 1999 that earned him the title of new face of Naija dance hall and to further back it, he won City People Award for Dance hall/Reggae Act of the year.
In terms of collaborations, his latest effort with Olamide on 'Bora' has gotten mostly good reviews. While most will argue that patoranking is still rising, I would say he is fast rising and one of the most talked about this year. He earns a conservative sum of N3 million  per appearance.
7     PHYNO.
Phenomenal rapper of Eastern descent, Phyno is most definitely hot. And I am not just taking about his hair or tattoos, stunnaz and shades. Since causing an uproar with well received tracks like 'Ghost mode' and man of the year (Obago) Phyno has stayed blazing. Breaking his 2014 career year, was the release of his debut "No Girls, No Glory." An album that housed now popular tracks like "O Set".
'Alobam'  'Parcel' and Anam Versace" which have dominated requests on the airwaves.
In the re-wake of Mo'Cheddah's music carreer, her choice for a feature on Destination, was with none other than Phyno. He has been swinging action and turning up at several club gigs and industry night sessions where he literally shuts things down with his electrifying performances. He also earns between N3 and N4 million per show
6   Flavour
High Life King and Maestro, Flavour is especially popular for his impeccable looks.
Like that of the Greek god of thunder, Thor and of course his waist whining artistry, while he is steady owning the indigenous category with his choice selection of Afropop and high life songs, his fans (Motonly  Music lovers) are spread across various arts and genres. Flavor has been busy touring countries in Africa as well as the Eastern cities in his origin, Nigeria.
He bagged the award for "Best Live Act' at this year's MTV Africa Music Awards and has been nominated in various categories for the soon-to be held Nigerian entertainment awards. Sources have it that his present lowkey status is by no reason of the hardwork and effort he is putting into a forth coming album yet to be announced.  We await in earnest ! He is also among the 4th highest paid artistes in Nigeria as he charges between N4 and N5 million per appearance.
5     P-Square
Singing duo, Peter and Paul Okoye aka P-square are no dobut one of the hottest Nigerian artistes in demand. This is by evidence from their large fan followership in Nigeria, South Africa, Atlanta USA and Canada, where they have continued to tour and sell out shows. Their tribute video to Pop/RNB music legend, Micheal Jackson titled, "Personally  broke  barriers when it crossed borders and attracted the attention of Jermaine Jackson (Micheal Jackson's brother )who openly appreciated their work.
Their track of 2014 would be "Taste the Money, a song that has enjoyed generous airplay on radio frequencies and has become a fave at various party gigs, and not forgetting their feature on Eastern rapper Phyno's O'Set. There has also been speculations about a collaboration with international rapper T.I, bigger things are indeed. Pop pin' They are the highest paid hip-hop act in Nigeria as they are paid between N9 and 10 million per show.
4     Olamide
King of YBNL nation, Olamide remains one of the most consistent artistes in Nigeria right now. With his trade mark indigenous hip-hop style, he has managed to dominate a major part of the music industry and that is not child's play considering the short time we have known  him.
Apart from thrilling us this year with several hit tracks: 'Dansaki' 'Make us Proud' FF Wale," 'story for the gods ' and even more recently, "Awon Goons Mi" . He has been featured in so many remixes we have lost track. From Lil Kesh's Shoki remix to the Bora freestyle with Patroanking  and 'Lambebe' with major Banks, Olamide is without a doubt in a class of his own with so much street credibility and fan base. He earns N3 million per event performance.
3    TIWA SAVAGE
If you  call her the reigning queen of Nigeria's music clan, you will not be far from the truth. Aunty Tiwa's Mefeoric rise to fame is nothing short of spectacular considering she has just one album to her name. Her efforts in the past year is still getting her accolades and she has not rested in her oars.
Though she has just one single this 'Love in Yellow' a love themed song, her collaboration with Patoranking on 'Girlie O' Remix and Waje's 'Onye' not to forget the mavins "Dorobuchi" further cements her immense talent. The release of her "Wanted" video was a refreshing break from the norm even though it almost went awry due to the controversies surrounding it.
That she won MTV Africa Music Award for Best Female Artiste and City People  entertainment Award for female musician of the year as well as performing at the BST. Experience is proof of her right to claim a spot on our list. Tiwa Savage is in the league of artistes that go for N2.5 to N3 million per show.
2    WIZKID
What is a list like this without a Wizkid? Wizkid has found one too many ways to keep staying above, not only on his game, but also on the charts. While we are still in earnest anticipation of his sophomore studio album with release dates that have shifted almost a full calendar year, Wizkid has continually released songs that stir up frenzies in the media space. He  is one of the very few artistes who can boast of a revered online presence, the first Nigerian musician to actually hit over a million followers on twitter, a feat he achieved in February  this year. Wizkid is the fourth in the row of highest paid artistes as he takes between N4 and N5 million per event.
There has also been speculations of an international studded feature on his up coming album which may include Wale, Chris Brown, Justin Bieber and Rihanac he shared instagram photos to confirm that wizkid has constantly sold out arenas for concerts and tours in and outside of Nigeria. This year, he made the special quest feature for UK, another star on his general rank.
1  Davido
No doubt, the hottest artiste in Africa presently. Davido has proven that he is not just a rich kid toying with music. While we were still reeling from "Skelewu," an undeniable hit which fetched him the 2013 Headies song of the year norm award, he put us into frenzy when he released 'Aye' early this year, a fantastic love ballad, as if that was not enough his collaboration with South  Africa' Mafikhi Zolo on "Tchelete" was the Icing of the cake.
As of  now, Davido is BET's Best International Act (Africa), Best male artiste and artiste of the year at the MTV Africa Music Awards, Ghana's Music Award, Africa  Artiste of the year and Male Musician of the Year at the City People  Awards. Is it any wonder he is at the top of our list? Though he has not released any other single this year, the ones he has done together with his collaboration such as 'Gallardo' with Runtown, Lil Keshi's 'Shoki' among others together with his awards have earned him the top spot. He currently earns between  N5 million and above per show.
– Additional Reports from Naija.com

Stakeholders Identify Cause Of Open Defecation's High Rate …Fingers Lack Of Toilet Facilities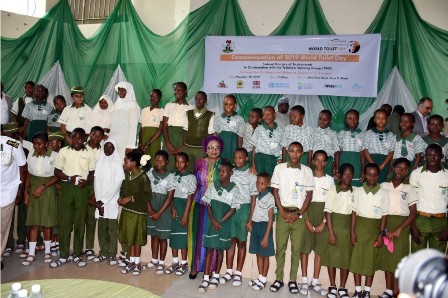 As Rivers State and Nigeria joined the rest of the world to mark the World Toilet Day, some stakeholders in Rivers State are blaming the high rate of open defecation on the lack of toilet facilities in strategic locations across the state.
A cross section of stakeholders, who spoke to, The Tide correspondents on the issue said "most public and private places have no toilet facilities, stressing that the situation makes some people to defecate in the open.
They stressed the need for the government and private sectors to provide toilet facilities in places such as markets, parks, schools, stadia, among others.
They also called for sensitization on the negative effects of open defecation.
On his part, Mr. Innocent Ezekiel, a food vendor at Mile I flyover said "people at the park need to be enlightened on why they should not defecate openly, adding that inspite of the fact that there was a toilet facility, people at the Park go about defecating openly.
According to him, it is very disheartening to see people around the park go about defecating openly when they know very well that there is a public toilet around the Park.
Also speaking, another trader Mr Ifeanyi Ugwu, said: "open defecation brings discomfort, stressing that there is a need for people to be sensitised to know that indiscriminate disposal of faeces can lead to cholera, diahorea, typhoid and other diseases.
Also speaking, Mr Innocent Okorie, called for a law that will punish defecating in the open. According to him, most health related issues have been linked to open defecation stressing that time has come for the government to go tough on those who defecate openly.
For Michael Prince, he stated thus: The government should provide toilets at every corner. "the reason why people defecate around this area is because the government did not provide any toilet facility."
On his part, Mr James Friday, called for collaboration between the state government and the various local government councils in the provision of toilet facilities across the state.
Friday also stressed the need for high level sensitization in the riverine local government areas with a view to persuading the people to change their habit of defecating into the river.
Also speaking, Chukwuemeka Iruozo, said the sooner Rivers State key into the clean Nigeria programme, the better will be for the society.
Iruozo also called for stiffer penalties for persons who embark in open defecation.
By: Chioma Miracle Peters & Odinakachi Oko

World Toilet Day: Akulga To End Open Defecation By 2023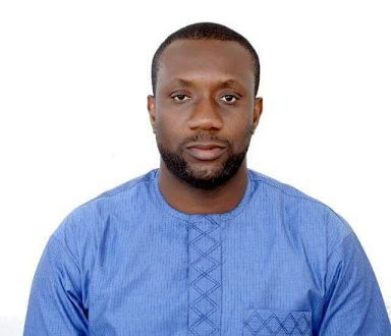 The Akuku-Toru Local Government Area of Rivers State says it will end open defecation in all communities in the area by 2023.
The Council Chairman, Hon. Roland Sekibo, said this in Abonnema headquarters of the local government council, during the 2019 World Toilet Day celebration in the area.
Sekibo who was represented by the vice chairman of the council, Mrs Carolina West, said the council is committed towards ending open defecation in the area.
According to him, as part of the commitment, a bill to criminalise open defecation has been sent to the local government legislative assembly.
The council also sponsored students from the area to the national open defecation quiz competition in which the students came with flying colours.
In her keynote address, the wife of the council chairman, Mrs Binaebi Sekibo said ending open defecation in the area will lead to a 36 per cent reduction in death especially among children under five years of age.
Mrs Sekibo represented by Hon. Tobins Tobins said the council can also end open defecation by stopping the construction of new pier latrines and dismantling the existing ones, through the construction of eco-friendly latrines.
According to her; ending this practice would transform the lives of women and girls, who face the daily indignity of finding somewhere to go each day for their basic needs, risking sexual harassment and abuse for not having a toilet.
"We will change the lives for the many girls who abandon schools due to the lack of basic menstrual hygiene and sanitation activities" she said.
She however expressed hope that with the progress made so far, the area would soon become Open Defecation Free (ODF).
"We are making progress. Communities such as; Obonnoma, Soku, Elem Sungama, Offoin Ama and Idama have been declared open defecation free courtesy of UNICEF-NDSP," "she said.
Also speaking, the General Manager of the Rivers State Rural Water Supply and Sanitation agency (RUWASSA), Mr. Napoleon Adah, thanked the council or the effort to make AKULGA open defecation free.
Adah, who was represented by Mrs Safe Hart said the celebration was to ensure that no one is left behind.
According to him, it is a celebration to promote good hygiene practices, stressing that time has come for everyone's in the area to key into the campaign.
Earlier, the coordinator of Water, Sanitation and Hygiene (WASH) unit AKULGA, Mrs Ifeoma Nwogu, said children and youths are worst affected by inadequate sanitation and open defecation.
While thanking the council chairman for the event, Nwogu stressed the need for the celebration to be held annually in the area.

Rivers Environment, Ogoni Clean-Up Top Discussions At Correspondents' Week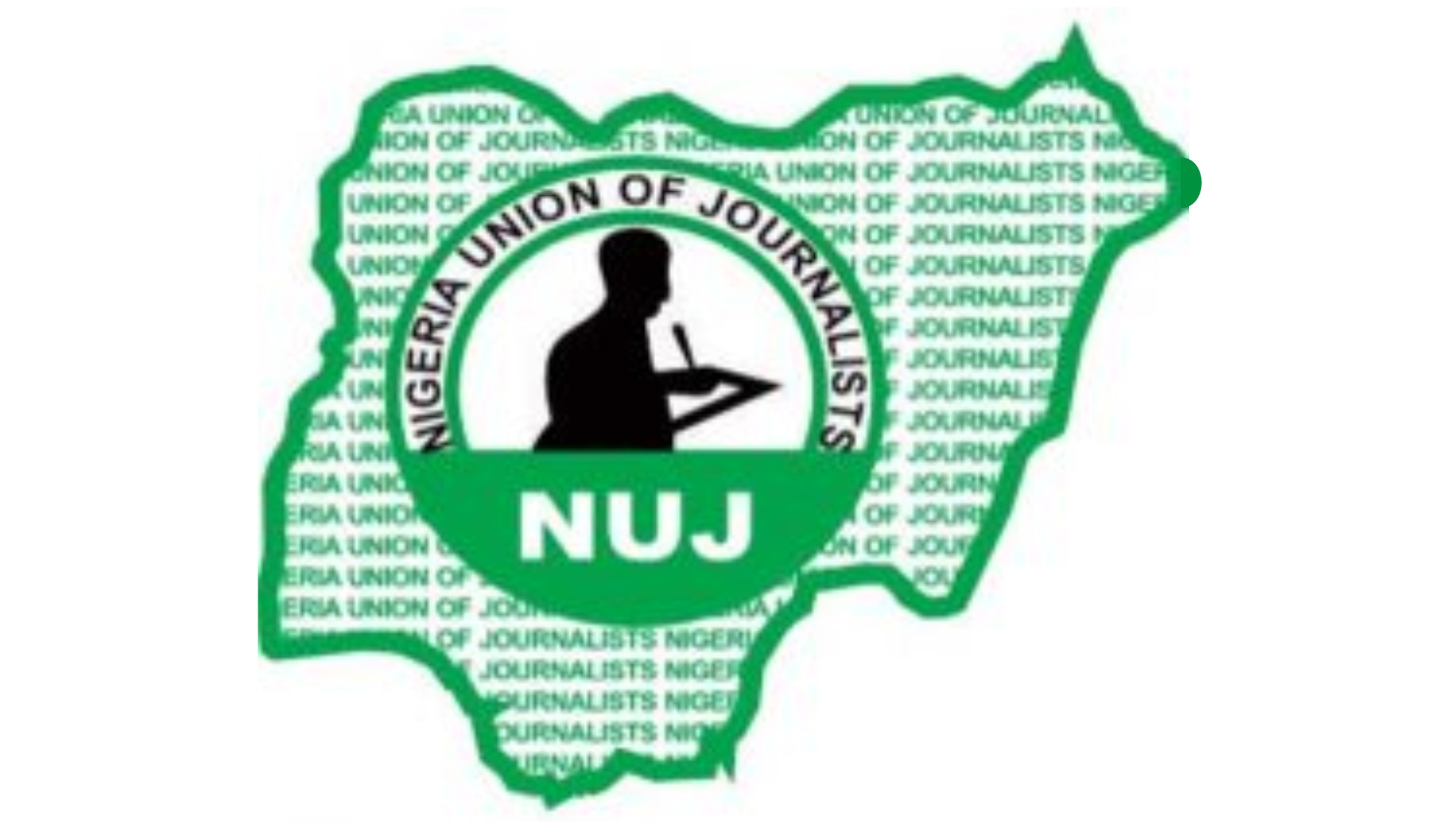 Rivers State Environment, United Nations Environment Programme (UNEP) Report and Ogoni clean-up will top discussions at the 2019 Press Week of the Correspondent Chapel of the Nigeria Union of Journalists (NUJ).
This was contained in a statement, jointly signed by Ignatius Chukwu, Chairman, organising committee and Ernest Chinwo, Chairman correspondent Chapel of the NUJ.
According to the statement, the theme of the week is: 'Role of Media in the Rivers Environment.'
This is expected to help us take closer look at environment issues and examine our role in fighting for a better environment." it said.
The opening ceremony of the week is expected to hold today, Port Harcourt at the Hotel Presidential, with Ibofiri Bobmanuel, Chief Executive Officer, Bobmanuel Tractor Limited as chairman.
An environmental rights activist, Celestine Akpobari will deliver a technical paper on Rivers Environment, while Dr. Ferdinand Giadom, an environment expert from the University of Port Harcourt, will review the paper.