Within only three months, the Aspire Small Business Fund a joint effort of GroFin and Shell Petroleum Development Company of Nigeria Limited (SPDC) to create sustainable growth in the Niger Delta Region, has helped Dezionite Interiors to position itself in as a strong brand and growing business.
Dezionite Interiors & General Services located in Port Harcourt is an interior decoration and commercial cleaning business founded by Mercy Ikeji. With only 13 employees and very little equipment, Ikeji contacted GroFin for support. Her desire to grow the business was perfectly in line with the Aspire Fund's mission to create sustainable employment, economic growth and social development.
Friday Essienenkak, Investment Executivefor GroFin in Nigeria, says "The Aspire Fund, with its anchor investor SPDC, is the perfect solution for entrepreneurs in the region struggling with obtaining finance integrated with business advice and support." The contribution of small and growing businesses to the overall economic growth of the country is much lower than that of countries with the same level of development as Nigeria. The main constraints associated with the development and growth of this sec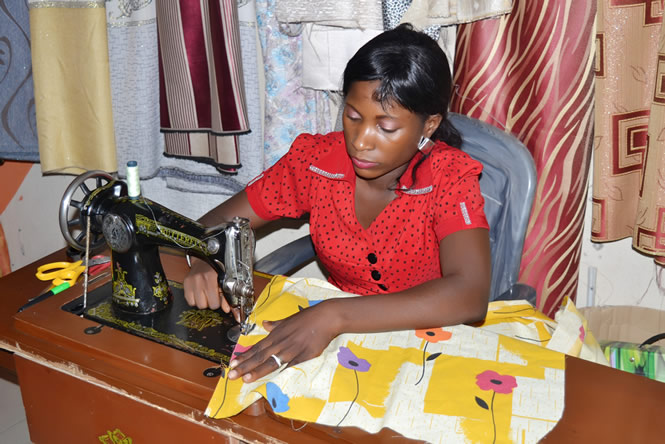 tor are electricity supply, road infrastructure, access to finance, tax administration, security, vocational education and business skill training. "With the mind-set to solve these many issues and improve on the facilities, together with SPDC, we are working to support more entrepreneurs like Ms.Ikeji," Friday added.
GroFin assisted Ikeji in the creation of her first set of financial statements from sales records from the business' three years of operation, then trained her on the running the accounting system. She is now comfortable with the financial management of Dezionite and feels confident in her ability to manage the business efficiently. However, she says she still appreciates the monthly visits from GroFin staff and their quick response time to her requests. "GroFin does not only finance you, they also help to organise the business so that it can run efficiently. We have hired more employees and Dezionite's sales have improved significantly," the proud business owner states, "The business has achieved over 100% of budgeted sales in January 2015."
With this investment, Aspire Fund has helped to actualise the dream of a female entrepreneur whilst simultaneously serving its purposes of creating jobs."I want to thank GroFin for making me a professional business woman. I can compete anywhere in the world!"concluded Ikeji.