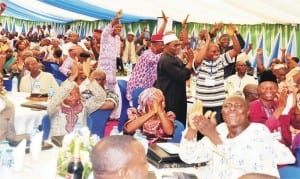 The low prices of
shares in the Nigerian capital market at present has been described as an opportunity for wise investors to increase the volume of their investments.
The Branch Manager of Port Harcourt Stock Exchange, Mrs. Ugochi Inko-Tariah said this while addressing members of the Federal Road Safety Commission (FRSC) during a capital market sensitisation seminar in Port Harcourt, recently.
Inko-Tariah noted that the market condition would surprise investors, adding that only wise investors who utilise the present condition would smile at the end when the market would rebound.
She also commended FRSC for giving their Exchange an opportunity to enlighten its members in Port Harcourt about the capital market and investment chances.
Presenting the seminar, Mr. Tonye G. Ogolo stressed the need for FRSC staff to invest in shares to secure the rainy day of retirement.
Ogolo said that the capital market in Africa stands out when it comes to total recovery of investment.
He reiterated that "low prices time is a positive time for knowledgeable investors", adding that those who invested during the global economic meltdown in 2008 are the rich people in the market today.
He also noted the importance of verifying their share certificate adding that, "send your shares to the brokers for verification, so that it will be lodged into CSCS account in order for you to carry out your transaction any time you want".
The resource person also stated the need to cross check the list of authentic brokers with the Exchange's office in Port Harcourt.
The leader of FRSC staff in attendance who pleaded anonymity commended the Exchange for the enlightenment, noting that it is good for workers to plan ahead of time.