Brent Oil Holds Above $48 Barrel As US Stocks Hit High
Brent crude oil futures held above 48 dollars a barrel on Thursday as investor inflows offset data showing that US crude stocks went up.
Brent was up 26 cents at 48.73 dollars a barrel.
Meanwhile, US crude was trading at about 44.50 dollars a barrel, up five cents and off a six-year low hit on Wednesday.
On Wednesday, US Energy Information Administration (EIA) said domestic crude stocks was nine million barrels per week to nearly 407 million, the highest level since the government records in 1982.
This pushed US crude futures to an intraday low of 44.08 dollars a barrel, the weakest level since April 2009, but Brent held up relatively well.
"It's a tug of war between non-supportive fundamentals and investor flows – investors are more concerned about missing a potential bounce," said Ole Hansen, senior commodity strategist at Saxo Bank."
Analysts expect stockpiles to keep building as US production has shown no signs of slowing, and when refiners enter seasonal turnarounds, utilisation rates will fall.
In addition, the market structure induces traders to buy cheap crude to store, with the aim of selling it at a higher price for future delivery.
"With weak pricing and 'contango' structures across most U.S. grades, storage plays will continue to attract material into tanks.
"Until seasonal maintenance is out of the way there appears to be little spur to do otherwise," analysts at Energy Aspects said in a note.
Some traders believe this buying to store has provided a "false bottom" in the market.
They also trust that when land storage gets filled, or floating storage economics no longer work, there will be another sell off in futures.
"Traders buying and putting oil into storage may be holding the price for now," said Christopher Bellew, a broker at Jefferies Bache in London.
"I see the market as being in a consolidating phase … (but) at some point I expect a move to the downside." He suggested Brent could test 40 dollars or go lower.
"My reason for being so bearish is the production war within OPEC as Saudi and Iraq both seek to maximise sales and US production has not yet started to slow."
Saudi Arabia has said it is unwilling to balance the market alone and will maintain output in hopes low prices will drive higher-cost producers to cut their output.
Eradiri Faults NDDC Leadership Structure Wants Agric As Top Priority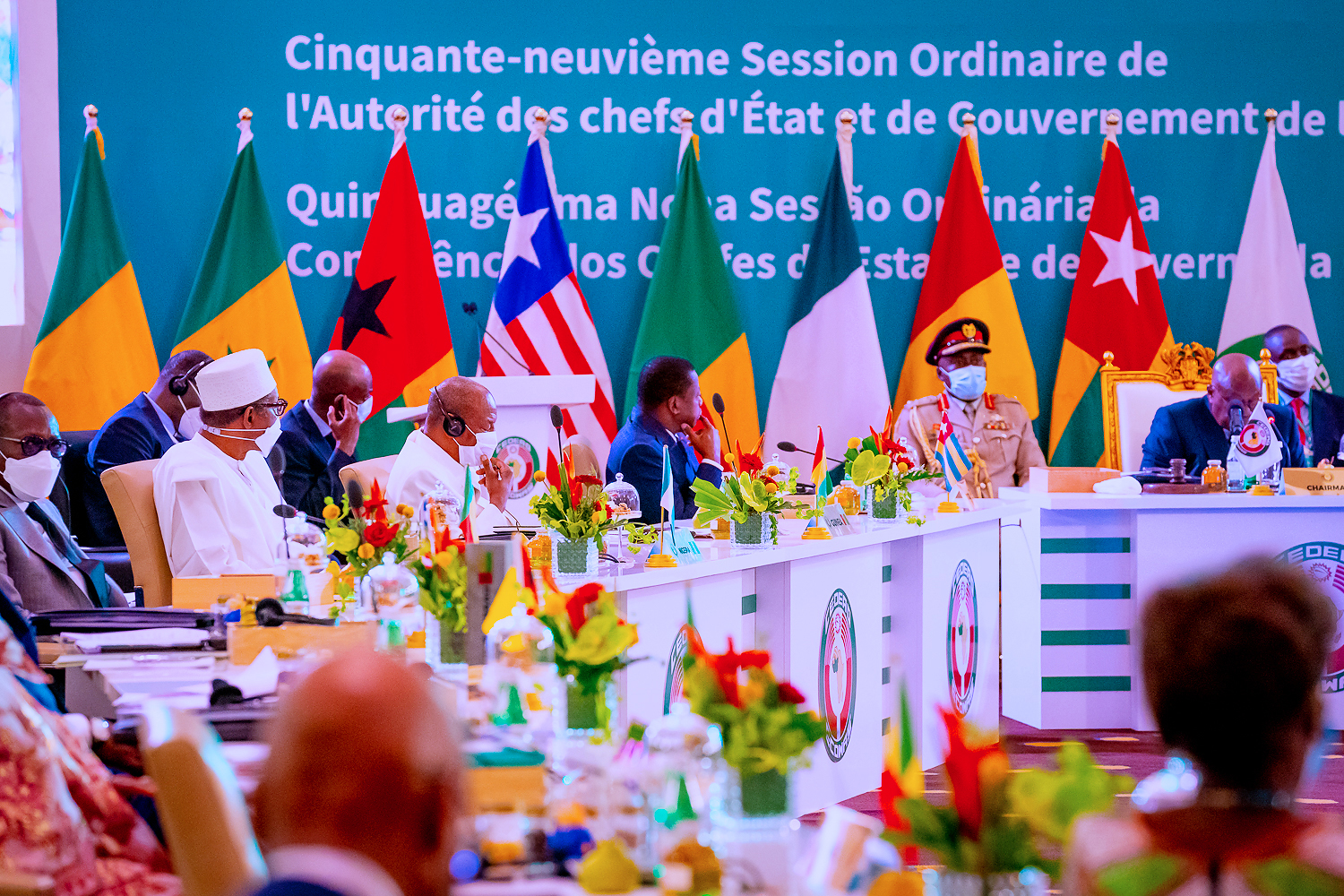 The Special Adviser to the Sole Administrator of the Niger Delta Development Commission (NDDC) on Youths, Udens Eradiri, has faulted the leadership structure of the commission, saying it has not helped the cause of the Niger Delta in the last 25 years.
Describing the leadership structure of the NDDC as faulty, he said that the faulty leadership structure was the reason why President Muhammadu Buhari ordered for a forensic audit in the commission.
Eradiri who is the former president of the Ijaw Youths Council (IYC)
disclosed this while speaking to aviation correspondents, last Friday, shortly on arrival at the Port Harcourt International Airport, Omagwa, from Abuja.
He said the outcome of the forensic audit would be used to do a wholistic reorganisation of the organogram of the commission.
According to him, the wholistic review of the organogram of the NDDC will help in putting the leadership structure in order, and enable things to function properly.
"The leadership structure of NDDC in the past years had been faulty, and that was why the President said there should be forensic audit, which would be used to do a wholistic review of the organogram of NDDC, so that it can function properly.
"The new board is coming soon, but the whole process will pass through the National Assembly to be cleared", Eradiri said.
On the achievement of the present NDDC management, the special adviser said that the Effiong Akwa led administration had recorded some landmark achievements compared to the last 25 years.
He said that the present interim management within two years completed and commissioned the headquarters of the NDDC, which had been left for over 25 years.
He also said that the completion of the East-West road project had intensified under the present management, adding that NDDC has also supported states on sanitation through donation of trucks.
Eradiri, however, admitted that the present interim management had not taken a firm stand on agricultural development even though it has been working with the Central Bank of Nigeria on the Anchor Borrowers Scheme.
"I believe that the only tool to use and get ourselves out of the quagmire we find ourselves is agriculture, and I think that the NDDC can design its own scheme on how to grow agriculture as a deliberate policy.
"This will bring change that will grow the region's economy. We must talk about agricultural processing, and we can put palm oil into sachet, and even students can be buying them," he said.
By: Corlins Walter
Nigeria Lost N851bn To Oil Theft, Sabotage   – NEITI

Nigeria lost N851.84bn ($2.78bn) to oil theft and pipeline sabotage in 2019, the Nigerian Extractive Industry Transparency Initiative (NEITI)   has said.
NEITI said this in its latest oil and gas industry audit report.
NEITI stated that it arrived at the estimate after using an average price of $65.61 per barrel and an average exchange rate of N306.42/$ .
It, however, noted that there was a significant reduction of 21 per cent from the previous year, where 53.28 million barrels were lost.
Losses such as these are recorded by companies whose crude volumes are carried through pipelines easily compromised by saboteurs.
The report also stated that some oil terminals recorded no production. These included Aja operated by Bayelsa Oil, whose license was revoked by the government.
Others were Asaramatoru and Oyo managed by Prime and Allied/CAMAC who were reportedly inactive for the year.
Nigeria earned a total of N10.49tn ($34.22bn) from crude oil and gas sales. This was a marginal 4.88 per cent increase from 2018 revenues of N9.99tn ($32.63bn).
The total crude oil production recorded was 735.24 million barrels, a 4.87per cent increase from 701.10 million barrels reported in 2018.
A total of N2.145tn ($7.011bn) was the domestic sales proceeds in 2019 from 107.24 million barrels of crude oil. This was 0.36 per cent lower than the domestic crude sales of 107.63 million barrels in 2018.
Residents Task New Council Chairmen On Dev, Agric Policies Some residents in the 23 local government areas of Rivers State have urged the newly sworn-in council chairmen in the state to come up with good agricultural and developmental policies that will transform the grassroots.
They also urged the council boss to take pragmatic steps and actions towards tackling security challenges to encourage business activities thrive in their domains. 
Some of the residents who spoke with The Tide at the weekend, noted that the local government administration in the state had not faired well in terms of real development in recent times, and urged the new council helmsmen to change the narratives. 
A resident of Emohua Local Government Area, Mr Charles Amadi, noted that no real development had taken place in the area, lamenting the dearth of companies and small scale industries in the area.
He, therefore, called on the new chairman, Dr. Chidi Lyoid, not to solely depend on the monthly allocation, but to go all out to attract small scale companies to the area so as to create employment opportunities as well as generate revenue for the council.
He also urged the new chairman to invest in agriculture, especially farming and fishing.
On his part, Mr Ebenezer Otamiri who lives in Etche, urged the Etche council boss, Obinna Ayanwu, to consolidate on the achievements recorded in his first tenure, especially by building more markets for the people, as well as initiate good agricultural policy to drive the economy of the area.
He also urged the council boss to tackle the issue of electricity and security in the area, saying electricity and security are key to the development of the area. 
In his own charge, Mr Mene Geoffrey Dekaa who hails from Bori in Khana Local Government Area of the state, called on his new council chairman, Bariere Thomas, to show capacity and competence in the area of security.
He noted that the issue of security has left native imprint in the development of the area, saying many investors have left Bori, the headquarters of the council, for other places.
"Because of security challenges, many people have left Bori to build houses and invest in Nonwa- Tai, and Eleme.
"Areas like Kono-Boweeh communities are no go areas, as people there can hardly sleep. So if the chairman can work with government recognised traditional rulers and security agents, security issues will be tackled, and people's confidence will be restored, and business activities will move on", he said.
By: Residents Task New Council Chairmen On Dev, Agric Policies