Dolphins Players Not Aware of Super Four Competitions
With less than two weeks
to the 2015 pre-season competition (Super Four) that will include Nigeria's Under 21 and Under – 23 Football teams, it appears that players of Dolphins FC of Port Harcourt are not aware of the competition.
Dolphins FC, is among the teams scheduled to feature in the tournament, among League winners', Kano Pillars, runners-up Enyimba FC and Warri Wolves.
Tidesports investigation discovered that players were yet to be in camp and virtually nothing seems to be happening in the camp with players still at home some of the players who did not want their names in print when contacted said that they were not aware of the competition, and even asked the date for the competition.
When Tidesports got across to the General Manager of the club, Joe Johnson, he said that players would resume today pointing out that training would commence on Monday.
According to him, the club knows the importance of preparation before any competition.
"My players will resume camping today and training will commence on Monday, because we know the task ahead of us, most especially the continental campaign", Johnson said.
The General Manager explained that the club would sign new players to beef up the team, and enable them win trophies in the new season.
"We are making sure that we sign good players and drop some that are not more needed in the club, because the club would not drop her standard in any way", he stated.
He used the forum to advise players to be patient over salaries owed them, noting that the salary issue was not peculiar to them, but the entire civil servants in the state.
Dolphins are one of the clubs to represent Nigeria in the continent (Confederations Cup) this year.
Tonye Orabere
NYG: Rivers Basketball Team Embarks On Preparations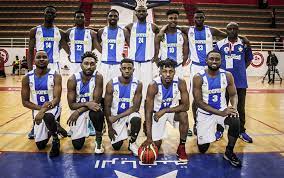 The Rivers State Basketball Association,has commenced  preparations for the forthcoming 2021 edition of the  National Youth Games (NYG) scheduled to hold September, this year.
This was disclosed by  Head Coach of the body, Dagogo  Okumgba, yesterday during an exclusive interview with Tidesports, at the state basketball court.
According to him, the team has commenced the preparation, ahead of the upcoming sports fiesta to build and fortify its athletes for the task ahead  and other engagements that may likely come up in the future.
Coach Okumgba explained that the athletes were in high spirit and are doing well in their preparation for the competition, saying that they (athletes) would compete honourably, when the fiesta eventually gets underway.
"The athletes are working assiduously to ensure they compete favourably and are poised for victory at the NYG scheduled to be hosted by Ilorin,  Kwara State,"  Okumgba said.
However, the coach feared team sports might not participate in the competition, as he lamented their (team's) absence at the National Sports Festival (NSF) held in Edo early this year.
"I think the decision was made as a result of the Covid-19 pandemic to reduce the number of athletes to take part in the festival. I don't know, if what happened then will repeat itself, considering the third wave of the virus," he said.
He urged his athletes to keep faith and keep the fire burning, adding that they should not relent in their preparation for the competition, whether or not they take part in the fiesta, the preparation will definitely keep them fit for other engagements.
" It is better to be ready than not, just as the motto of the Boys Scout, l believe early preparation, being prepared at all times, is one major  key to success," he concluded.
By: Nancy Briggs
Covid-19 Scare: Team Nigeria Undergoes Daily Tests In Tokyo
As Covid-19 cases continue to rise in Tokyo, venue of the 2020 Olympics, Team Nigeria's camp has resorted to daily testing of the members of their contingent.
Tidesports source gathered that there had been daily reports of athletes and officials contracting Covid-19 at the Olympics Games Village in Tokyo.
The Tidesports also reported that a Nigerian official in his 60s was hospitalised after contracting the virus.
One of the athletes, who spoke with our correspondent on the condition of anonymity, said athletes and officials were taking necessary precautions to ensure they did not contract the virus.
According to him, this includes daily testing and staying away from the public.
"We are doing everything that needs to be done not to contract the virus. We test daily and don't mingle," he said.
Another athlete, who also spoke on the condition of anonymity, said it was not the type of Olympics she would have loved to compete in due to the deadly virus. "It has not been easy here trying to adjust to the high temperatures. Covid-19 here is real. Athletes, particularly me, are very careful. Life isn't easy here at all. Not the kind of Olympics I would have loved to take part in but in all, I'm glad to be here," she said.
Public Relations Officer of the Nigeria Olympics Committee, Femi Adetula, said the unnamed Nigerian official was already getting better but declined to name the official, saying the NOC was respecting his rights.
"It's been confirmed that an official contracted the virus. He is in isolation, receiving treatment and he is doing fine. In a matter of days, the official will be out of isolation because of the recovery rate," he said.
NBA: Milwaukee Star Anxious To Visit Nigeria – Wants To Learn About His Roots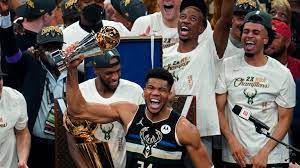 Milwaukee Bucks All StarGiannis Antetokounmpo wants to visit Nigeria soon and  cannot wait to learn more about his roots.
Antetokounmpo, who produced a performance for the ages to lead the Milwaukee Bucks to their first NBA title since 1971 after a 105-98 win over the Phoenix Suns last Monday, was born in and represents Greece.
"Obviously, a lot of people don't know where I'm from. A lot of people think my mom or my dad is from Greece, but no,. Both of my parents are black. Both of my parents are Nigerians."  Antetokounmpo said.
"I grew up in a Nigerian home, Obviously, I was born in Greece and went to school in Greece. But at the end of the day when I go home, there is no Greek culture. It's straight-up Nigerian culture. It's about discipline, it's about respecting your elders, having morals," he said.
Antetokounmpo,  who said his original surname  Adetokunbo  was  mispelt  at the Greek Passport office,  hasn't traced his roots in person yet, but hopes to visit Nigeria either this summer or next summer ,  revealing that he got his Nigerian passport in 2015.
"I want to see where my family comes from, where my mom was raised, see my family, see where my dad was raised. That is very important. I hope my kids can do the same thing for me," Antetokounmpo said.
Meanwhile, Basketball legend and NBA Hall of Famer, Hakeem Olajuwon said Nigerians were proud of Giannis Antetokounmpo despite the Milwaukee Bucks All-Star representing Greece.
"I'm sure Nigerians are very proud of him, especially because of the way he has conducted himself and how he is dominating the league," Olajuwon said. He has accomplished a great deal in such a short period of time," he said.