Nigerians Advised On Regular Medical Check-up
A Consultant Cardiologist,
Dr Sanya Olusegun-Joseph, has advised Nigerians to go for regular medical check-up to ascertain the true status of their health.
Olusegun-Joseph, who works with the Lagos University Teaching Hospital (LUTH), Idi-Araba, Lagos, gave the advice in a chat with the press in Lagos.
He spoke on the sidelines of a free medical consultation exercise organised by a church, The Old Path Revival Commission, Lagos chapter, as part of the Yuletide activities.
The cardiologist said that regular medical check-up would facilitate early detection and treatment of most ailments.
Olusegun-Joseph, who is also the State Pastor of the church, said: "Health is wealth. If you do not have good health, you can hardly do anything.
"Health is also the total wellbeing of the body including the mental state. This medical consultation will go a long way in solving some of the challenges of people in this community.
"We decided to come here for free medical services because we noticed that this place, Kalakuta area, over a period of time, has been largely neglected.
" On a closer survey, there are many kinds of health challenges that may be associated with the kind of lifestyle here.
" During this festive period, we need to touch lives in a different way. We need to impact on the society.
"People need to know their health status, especially the seemingly neglected people in the society.
"So, for those that can hardly afford the high medical bill, for those who do not even have any motivation to go to any clinic for medical screening, we are checking them."
He said the medical team was made up of general practitioners, cardiologist, dermatologist, dentist and eye specialist.
" We have discovered that there are lots of people with skin problems, rashes, scabies, eye problems and even dental issues.
"Our estimate is to attend to about 100 to 150 people.
"We have had this kind of programme before and sometimes we have had more than that.
"For ailments like malaria, we give drugs. However, for more serious and sensitive conditions, we refer to secondary and tertiary health facilities for more comprehensive screening and possible treatment,'' he said.
Also speaking, Mrs Adebayo Iyabo, a beneficiary of the programme, commended the organiser of the programme.
"I am 70-year-old and I understand the importance of regular medical check-up and having good health.
"This initiative is commendable and I will appeal to other groups, individuals and even the government to always remember us whenever it comes to issues about health.
"Individuals on their own should pay attention to their health. We should not wait till it gets to critical stage before we go to the hospital,'' she said.
HIV: FG Restates Commitment To Prevent HIV Among Adolescents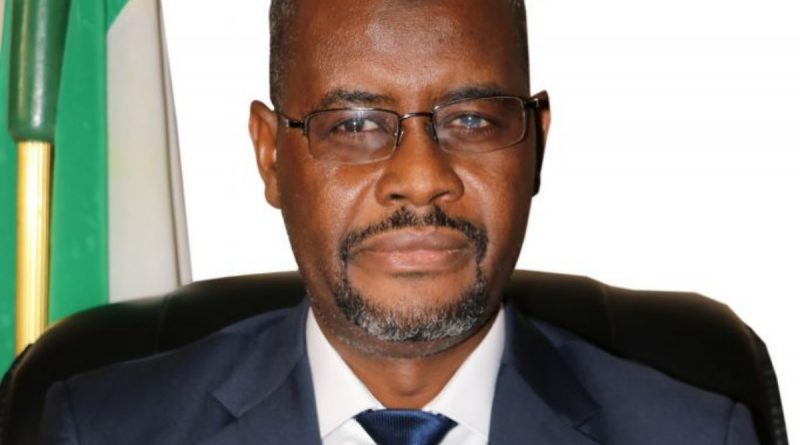 The Federal Government yesterday restated its commitment to prevent the spread of HIV/AIDS among adolescents in the country.
The Ministry of Health in collaboration with NACA, UNFPA, UNICEF, launched a document on prevention of HIV in Abuja.
The document is integrated into three titles; "The HIV Investment Case for Adolescents and Young People (2021-2025), The National Condom Operational Plan (2021-2025) and National Condom and Lubricants Quantification (2021-2025)."
The Chairman, Senate Committee on Health, Sen. Yahaya Oloriegbe, identified condom as key in the prevention of the spread of HIV among young people.
Oloruigbe, who commended the National Agency for the Control of AIDS (NACA) and partners for the effort, called for local production of condoms.
"We need to look inwards by encouraging local manufacturing of condoms in view of government's dwindling resources, as well as breaking away from over dependence on international donors," he said.
The Director General of NACA, Dr Gambo Aliyu,asserted the agency's success in the containment of HIV through prevention and treatment responses.
Aliyu said that the country was committed to achieving the 2030 target of 95-95-95 through collaboration with stakeholders by investing in adolescents.
He added, "we have made huge success when it comes to treatment and prevention with drastic reduction in transmission."
The NACA boss however affirmed the belief of the agency in using the document to achieve the 95-95-95 target for 2030.
Mrs Zainab Garba of the Federal Ministry of Health commended NACA for launching the document, saying it would enhance young people's access to Sexual and Reproductive Health Rights.
Garba reiterated the importance of condom in reducing the spread of HIV and maternal deaths among young people, saying it was key in preventing all manners of sexually transmitted infections.
Doctor Warns Against Indiscriminate Use Of Contraceptives
A medical expert, Dr Umar Musa, on Monday warned women against indiscriminate use of contraceptives.
Dr Musa, President, Kaduna State Resident Doctors Association, gave the advice when he spoke with newsmen in Kaduna, noted the indiscriminate consumption of contraceptives to ward off unwanted pregnancies and cautioned that while they could forestall unwanted pregnancies, contraceptives were not antidotes for HIV and other sexually transmitted diseases.
He said there was a particular contraceptive pill in hot demand, but also cautioned that its indiscriminate consumption could delay conception or damage the uterus.
"Too much of this contraceptive will weaken the wall of the womb and damage the uterus which will cause miscarriages in the future.
"There are lots of risks associated with the constant use of this drug. Most ladies consume contraceptives in clinically unsafe ways.
"They use these drugs without knowing the way they interact with the body system and forgetting that people react to drugs in different ways,'' he said.
Musa also advocated tighter restrictions on the sale of contraceptives and suggested that the use of condoms was an option to stave off unwanted pregnancies and sexually transmitted diseases.
"While a condom may look like a major inconvenience and a fun killer for many, it would protect one from sexually transmitted diseases and prevent pregnancy".
Covid-19: NCDC Records 213 New Infections, Two Deaths
Nigeria Centre for Disease Control (NCDC) recorded 213 additional new cases of Covid-19, bringing the total number of infections in the country to 171, 324, as of July 26, 2021.
The NCDC disclosed this on its official Twitter handle yesterday morning.
The health agency also stated that it recorded two Covid-19 related deaths on Monday, while additional nine people recovered from the virus, as of July 26, 2021.
It added that the new infections were recorded in 12 states, namely: Lagos-157, Rivers-20, Plateau-12, Enugu-6, Oyo-6, Gombe-3, Bauchi-2, Imo-2, Kaduna-2, Edo-1, Ekiti-1, and Ogun-1.
It noted that since the outbreak of the Coronavirus Disease in the country on February 27, 2020, a total of 2,134 persons lost their lives, while 164,798 recovered from the virus and discharged from health centres across the country.
NCDC added that a multi-sectoral national emergency operations centre (EOC), activated at Level 2, had continued to coordinate the national response activities.
It stated  that the country tested more than 2.4 million samples for the virus and had detected 10 Covid-19 Delta variant, recognised by the World Health Organisation (WHO) as a variant of concern, given its increased transmissibility.
The variant had been detected in over 100 countries and may spread further.
The variant has also been linked to a surge in cases in countries where it is the dominant strain in circulation. There are ongoing studies to understand the impact of the variant on existing vaccines and therapeutics.