2015: Peterside Reveals Action Plan … As APC Inaugurates Campaign Team
Governorship candidate of the All Progressives Congress, APC in Rivers State, Dr. Dakuku Peterside  has said that he will be governor of everybody the rich and the poor, the weak and the strong, Upland and Riverine, men and women, boys and girls; and  I will be servant of all", if he is elected governor next year.
The APC governorship candidate made the declaration today at the official flag-off of Port Harcourt City Local Government Area rally at Liberation Stadium in Port Harcourt.
He promised to keep faith with his pledge and vision of a safe and secure state, massive infrastructural development, human capital development, empowerment, urban renewal, employment opportunities and promotion of tourism, adding  that all what  needs to be done for massive employment and wealth creation will be put in place  with a target to lift 500, 000 persons out of poverty in 4 years.
"We will massively industrialize the state", he added.
Peterside said, "I am happy to be with you our dear people of Port Harcourt City, the only Garden City in Africa, and a melting point of different cultures. Today we have come to join your rally but I would want to use this opportunity to share our dream of making Rivers State greater. Fortunately for us, our leader and governor has done the right thing by laying a solid foundation for us.
He said, "Those who are challenging us have never told us what they will do. They only attack personalities. Please ask those who want to lead what they will do for us. Also ask them how they intend to take the state to the next level. I am here to share with you a message of hope, a message of togetherness, a message of prosperity, a message of wealth creation and a message of empowerment.
By the special grace of God, come May 29 2015 when an APC governor is sworn in, we will move into action immediately and we shall stand on our programmes. There will be security, rule of law, transparency, infrastructural development and we will support small and medium businesses to grow. We will not be like our opponents who at every opportunity close down your shops and businesses in the name of rallies.  We will respect our citizens because without you, we are not", he said.
Speaking further, he said, we shall improve on what we have on ground. We will give opportunity to our people to grow in all spheres and to compete anywhere in the world. This is our road map to prosperity.
"I am also from that family tree known for fear of God, integrity, fairness, honesty, courage, broad-mindedness and transparency. Asita, my running mate and I are good family men also. We have our wives here and we care for the family. We must work to make sure that our children grow into responsible adults.  If you share in this vision, then you must support APC. I assure you that I will bring to government, those good qualities Governor Amaechi is known for. So please don't entrust the lives of our people into the hands of rascals who have no programme for our future", the governorship candidate stated.
While, Rivers State Governor and Chairman, Nigerian Governors' Forum (NGF), Rt. Hon. Chibuike Rotimi Amaechi, says winning the 2015 elections is a task that must be accomplished.
Governor Amaechi said this,  when he inaugurated the Campaign Organization of the All Progressives Congress (APC) for the 2015 General Elections in Port Harcourt, Monday.
Represented by his deputy, Engr. Tele Ikuru, the Governor stated that "winning the 2015 elections is a task that must be accomplished, charging the members to hit the ground running, stressing that "you have been selected based on high recommendations as to your ability and performance. We depend on you to deliver".
The Campaign Organization has the State Commissioner for Works, Chief Victor Giadom, as Director General while the Chairman of the State Post Primary Schools Board, Hon. Allwell Onyesoh is Deputy Director General.
Members of the organization are: Dr. Dawari George Secretary and Director of Administration and Finance, Hon. Lolo Ibieneye, Chief Campaign Strategist Marcus Nle Eji, Chief Political Adviser to the organization; Emmanuel Deeyah, Director, Special Outreach Mrs Ibim Semenitari Director, Communications Emmanuel Chinda Director, Field Operations/Rally Coordination Hon. Oji Ngofa Director, Mobilisation/Voters Coordination Mr. Udi Odum, Director, Protocol/Advance Mr. Abiye Amakiri Director, Policy Mr. Levi Charles Gogo Director, Research/ Strategy and Surveys Hon. Chidiebere Okwuwolu Director, New Media/IT, Barr. Ezemonye Ezekiel-Amadi, Director, Election Operations/Special Duties, Mr. Ade Adeogun, Director, Security Barr. Chuma Chinye Director, Volunteers/Civil Societies, Chief Nnamdi Okere, Director, Transport and Logistics, Mr. George Feyii, Chairman, Fundraising Special Committee Chief Cyprian Chukwu, Chairman, Special Committee on Legal Matters, Beke Anyalewechi, Senior Advisor, Media, and Sylvester Asoya, Special Assistant, Public Affairs.
In his acceptance speech, Director General of the campaign organization, Chief Victor Giadom, thanked the party leadership for finding them worthy to be saddled with such high responsibility, assuring that the members would work together to ensure the success of the party in the various elective positions come 2015.
We've Spent N9bn To Upgrade RSUTH, Wike Confirms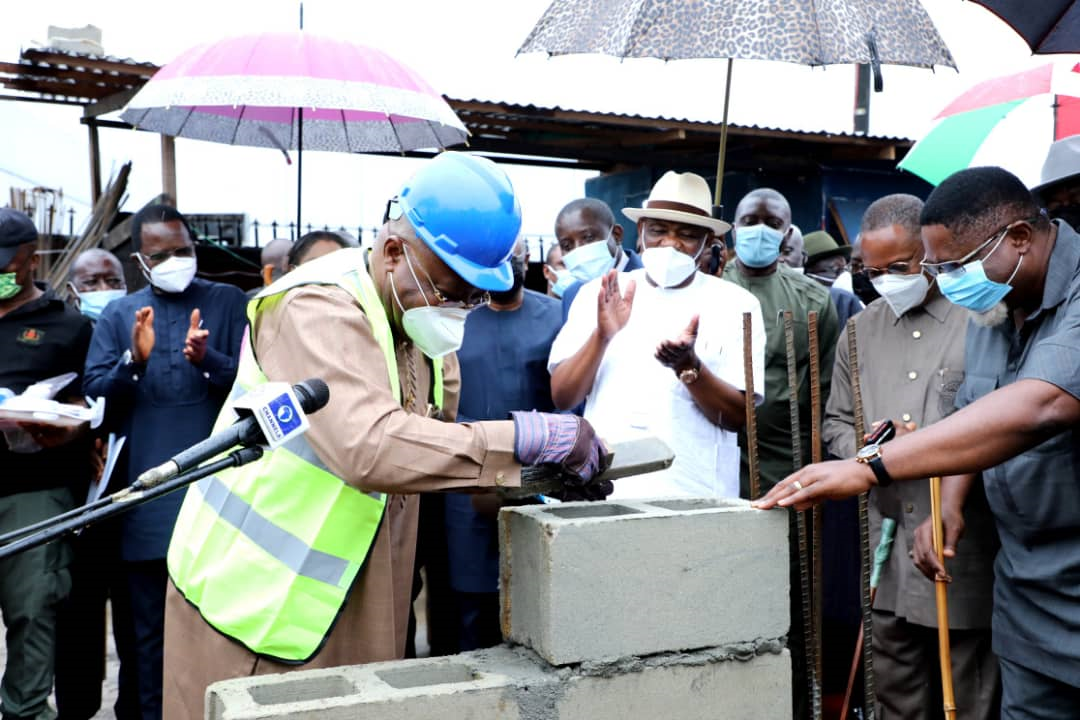 The Rivers State Governor, Chief Nyesom Wike, says his administration has spent N9billion in upgrading structures and installation of new equipment at the Rivers State University Teaching Hospital (RSUTH).
He said the fact that 40 per cent of the 2021 budget of the state is dedicated to provision of quality healthcare delivery was a further demonstration of the priority placed on the sector.
Wike made the explanation at the foundation laying ceremony for the construction of a Renal Centre at RSUTH, last Friday.
The governor said he made promise to Rivers people that the best would be provided to them in all sectors of the society within his capability because of the mandate they gave to him.
"As we came on here, I just looked around and I see the changes in this teaching hospital. I can say that we have put not less than N9billion in this teaching hospital.
"If you look at the budget, the health sector alone, what it's taking from the Rivers State Government is not less than 40 percent of the 2021 budget."
Speaking further, Wike said the state government cannot afford to implement free medical service programme in the present economic circumstance.
While dismissing the request for a subvention for RSUTH, Wike, however, commended the chief medical director and his team for their commitment to turnaround the fortunes of RSUTH.
"I have never seen anywhere that health services can be totally free. They're telling me that people who come here can't pay. I have never declared that this state is going to take over the health fees of anybody."
Also speaking, the former Minister of Transport, Dr. Abiye Sekibo, who performed the flag-off, noted that Wike's achievements in the health sector in particular, surpass what former governors of the state had done.
Sekibo said that the governor has given equal attention to every section of the health sector by providing complete health infrastructure that was positioning the state as a medical tourism destination in Nigeria.
Earlier, the Rivers State Commissioner for Health, Prof Princewill Chike, lauded Governor Nyesom Wike for his interest in the health of Rivers people.
He noted that the renal centre, when completed, would become another landmark development project in the health sector that would handle and manage all kidney-related ailments.
In his remarks, the Chief Medical Director of the Rivers State University Teaching Hospital, Dr. Friday Aaron, commended Wike for approving the renal centre.
Aaron explained that chronic kidney disease was a major burden globally with estimated 14 million cases in Nigeria.
According to him, over 240,000 of these cases require renal replacement therapy in the form of dialysis and renal transplant.
The CMD said the building that would house the centre was expected to be completed in six months and consists of two floors.
The ground floor, according to him, would house the haemodialysis unit with eight haemodialysis machines.
He further explained that the first floor of the centre would house the surgical component where most of the sophisticated equipment for kidney transplant would be installed.
Aaron said Wike has released the funds required to build, equip the centre as well as for the training of personnel locally and internationally.
Power Generation Falls 23% To 3,172MW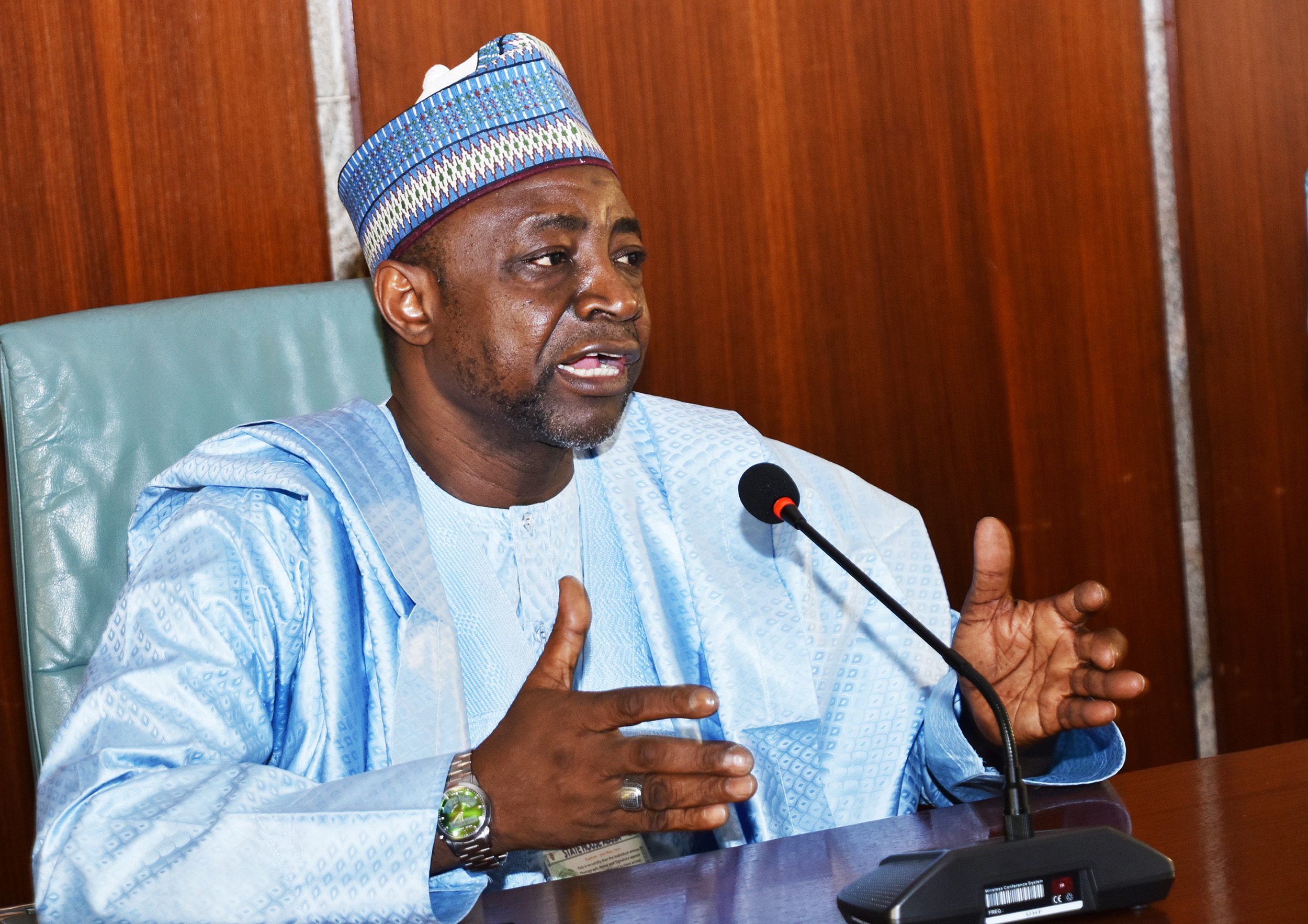 Power supply in Nigeria has failed to improve on last week's performance, as it fell by 22.9 per cent from peak generation of 4,115Megawatts on Saturday to 3,172.20MW as at 5pm, yesterday, latest data from the System Operator has shown.
According to the data, most power plants were operating far below capacity due to gas shortage with Olorunsogo Power Plant 335MW capacity; and Sapele Power Plant, 450MW capacity; completely out.
Egbin was generating at 746MW; Omoku 37.20; Omotosho (NIPP) at 105MW; while Afam was generating at 80MW.
The data showed that on the average power generation in the past seven days were 4,120.9MW on Sunday, June 6; 4,249.4 on Monday, June 7; 4,000.9MW on Tuesday, June 8; 3,720.7 on Wednesday, June 9; 3,517 on Thursday, June 10; 3,765MW on Friday, June 11; and 4,115MW on Saturday, June 12.
The International Oil Companies (IOCs), had last warned that despite Nigeria's huge gas reserves a lot needs to be done to attract investment to the sector to develop gas reserves to boost power generation in the country.
Speaking at the just concluded Nigeria International Petroleum Summit, the Chair, Shell Companies in Nigeria/MD SPDC, Osagie Okunbor, said with 203trillion Cubic Feet of gas reserves, what was needed in the country is to deliver projects that would produce the gas.
"The challenge is not just growing the reserves but in producing these reserves for the benefits of our country. Essentially growing the reserves and delivering on the production is a function of two or three elements.
"I like to see infrastructure that is required for the development of these resources at two levels. Soft infrastructure is often the one that is more important than and that is the one that is actually drives most of what you see at site."
"Soft infrastructure refers to the enabling environment and nothing pleases me as much seeing both the Senate President and the speaker of the house give very firm commitments about trying to pass the PIB this month.
"That is probably the big one of the enabling environment to provide the kind of stability we also need all sorts of other issues we need to that we have discussed severally in terms of sanctity of contract, stable policies and collaboration and I think we are well on our way there", he added.
Wike, Pride Of Nigeria's Democracy, NUJ Affirms
The Nigeria Union of Journalists (NUJ) has described Rivers State Governor, Chief Nyesom Wike, as an exhibit of pride to democracy in Nigeria.
The NUJ also noted that Wike has redefined governance through demonstration of democracy in action with his service to Rivers people.
The National leadership, the 36 State Executives, and the FCT, including members of the NUJ across the country made the assertion in Port Harcourt during the inspection tour led by the Rivers State Commissioner for Information and Communications, Pastor Paulinus Nsirim of both completed and ongoing projects being undertaken by the governor in the state.
The National President of the NUJ, Chief Chris Isiguzo, said the 1999 Constitution bestows on the media the responsibility to hold governments accountable to the people.
Isiguzo posited that having placed the projects side-by-side with the expectations of the populace, it was obvious that the governor's investment in critical infrastructure would remain lifelong empowerment tools for the people.
"We were at the Mother and Child Hospital. We took time to look at the facilities there. That can easily be said to be first of its kind in the country.
"At the much-talked about Real Madrid Football Academy, where they are going to train the young ones, we saw that they have good facilities. At the moment, they have also offered admission to 140 pupils.
"That's also to catch-them-young, and I want to believe that by the time this kind of resources is continuously invested in sports development in Nigeria, it's just a matter of time, it will gain its pride of place in sporting world."
On her part, the National President of Nigeria Association of Women Journalists (NAWOJ), Mrs Ladi Bala said that the projects she had seen were entirely unique, unprecedented and very uncommon in the country.
According to Bala, the Emmanuel Chinwenwo Aguma Judges' Quarters stand out as first of its kind in Nigeria, with its serene ambiance that would translate into enhancing the productivity of judges of Rivers origin.
"I believe that democracy is at work in Rivers State, and, for Rivers people, I want to congratulate them, and to say, this is the true reflection of what democracy should be across board.
"I want to call on other governors across the country to borrow a leaf from what the governor of Rivers State is doing. Wike is working, and we are very proud of what we have seen here", she added.
In his reaction, the National Internal Auditor of NUJ, Muhammad Tukur, stated that Wike was a committed leader with the vision of uplifting the standard of life of his people.
Tukur, who expressed gratitude to Wike for his support to the NUJ National Conference in Port Harcourt, said that his show of love for journalists confirms his commitment to the welfare of the people.
On his part, Chairman of Oyo State Council of the NUJ, Comrade Ismail Ademola Babalola, asserted that the Mother and Child Hospital, and the Real Madrid Football Academy were part of projects Governor Wike was using to secure a productive future for the youths of the state because they meet global standard.
Also speaking, the Vice President of NUJ North Central Zone, Chief Wilson Bako, commended the quality of the various roads and flyover bridges constructed in the Port Harcourt metropolis to make the city tourists' destination of choice.
In the same vein, the Vice Chairman of NUJ in Jigawa State, Comrade Larai Musa, said she has confirmed all that the news media had carried about Wike and his projects' mantra, and asserted that it was leaders like him that were needed at the national level.
Also, Comrade Ikechukwu Ordu of Enugu State Council of the NUJ noted the need for other political leaders to emulate Wike in providing dividends of democracy to Rivers people and changing the fortunes of his state.
Also from the Enugu State Council of the NUJ, Comrade Ugochukwu Chukwudieke, said she was completely overwhelmed by what Wike has done in constructing the Okoro-Nu-Odo Flyover Bridge, Rumuogba Flyover Bridge, and Rebisi Flyover Bridge delivered within one year.
Chukwudieke also praised the quality of work on the Rumuola Flyover Bridge, Ogbun-nu-Abali Flyover Bridge, GRA Junction Flyover Bridge, and the Orochiri-Wurukwo flyover project at Waterlines Junction by Aba Road.