Mentoring The Girl Child: A Mother's Role
In a layman's under
standing, a mother is that women who biologically gives birth to a young child while the word daughter refers to a female child biologically given birth to by a woman, motherhood  goes beyond the idea of having one's  own child  biologically. By adoption, a woman also becomes a mother of a child.
Thus, the moment a woman begins to undertake the training and up bringing of a child, irrespective of who he or she is, she becomes a mother. However she could be referred to, as a foster mother.
In today's issue, we are very much concerned about what should be the ideal, standard  relationship between  a mother  and he daughter.
Living amidst different homes and families one watches with dismay  the dramas  displayed on daily basis by mothers and their so-called daughters although, there are is no doubt that homes exist which understand what relationship means.
In  many families, it was witnessed or discovered  that mothers and daughters see themselves as rivals. A woman  carries her daughter along to the point of maturity and  from thence on she abandons her to her fate.
In such home, there is lack of confidence between the mothers and their daughters, so much that the daughters keep their feelings  far from  the understanding of their mothers, instead they confide in mothers outside their homes, and friends for solutions to their emotional  reactions.
The reason for this unseeming relationship  a seasoned family counsellor said, is because of the mothers initial actions  towards their growing  daughter. According  to her, most women think  that to  instill discipline in a child is to  create fear in her. So much  that a child now fears her mother more than  she fears her  school teachers.
Every action of the child is greeted with shouts and scoldings, no time is speared to know the problems  and feelings of a child in the house.
The result is that the child is resolved to  suppressing and keeping her feelings  to herself  and pretending to be in good form all the time.
Come to think of it, at fifteen yeas of age, a mother ought to be seeing  a friend, companion,  mate  and helper in her daughter. At this point the rod ceases to be the sole  corrective measure.
Advice and sometimes polite rebuke could take the place of the rod. The child should be drawn very close to the mother to the point that she too begins to see the mum as her first friend and companion, in whom  she could confide.
Mothers, from time to time, especially during kitchen time with their daughters should initiate  talks on issues that are regarded as no-go areas, this will help in great measure to bond them together.
The  understanding word here is openness. The  mothers should as much as possible be open to their daughters, initiate  questions that will help find out certain information from them from which  the children could be assessed as per their level of assimilation into the world.
On daily basis, it is the place of the mother to keep a close watch on the daughter and carefully query any strange behaviour from her,  she too, must be  given a sense of belonging by trying to provide and care for her so that no vacuum is created and so there will be no reason  for a yearning to fill a vacuum outside.
As a matter of fact, no  mother should create an impression that her daughter could be bettered by an external  hand No!
Instead the  maintenance of any growing girl should top the priority of the mother for that is a major way of saving her from external  influences.
Above all, no mother should hoard any vital  information from the daughter especially those that bother on life, and from time to time, create avenues for discussions on such life  issues where she could  be free to ask questions and no matter how silly the questions may pose. They have to be answered.
Mothers must  always expose  their daughters to good and  evil but emphasis must be placed on the need to choose good and the implication of choosing evil.
If need be, create  a big  phobia in their  hearts for evil acts so that they live to dread doing the wrong one.
The growing girl  needs love, and this first  love  must come from her mother  for it is what she gets from the mother she carries over to her  own home.  In due time,   the mother have no reason  not to be closer to her daughter.
Remember, closeness and openness are the key words in a standard mother-daughter  relationship.
Sylvia ThankGod-Amadi
Woman Sells Two Daughters For N300,000 In Ogun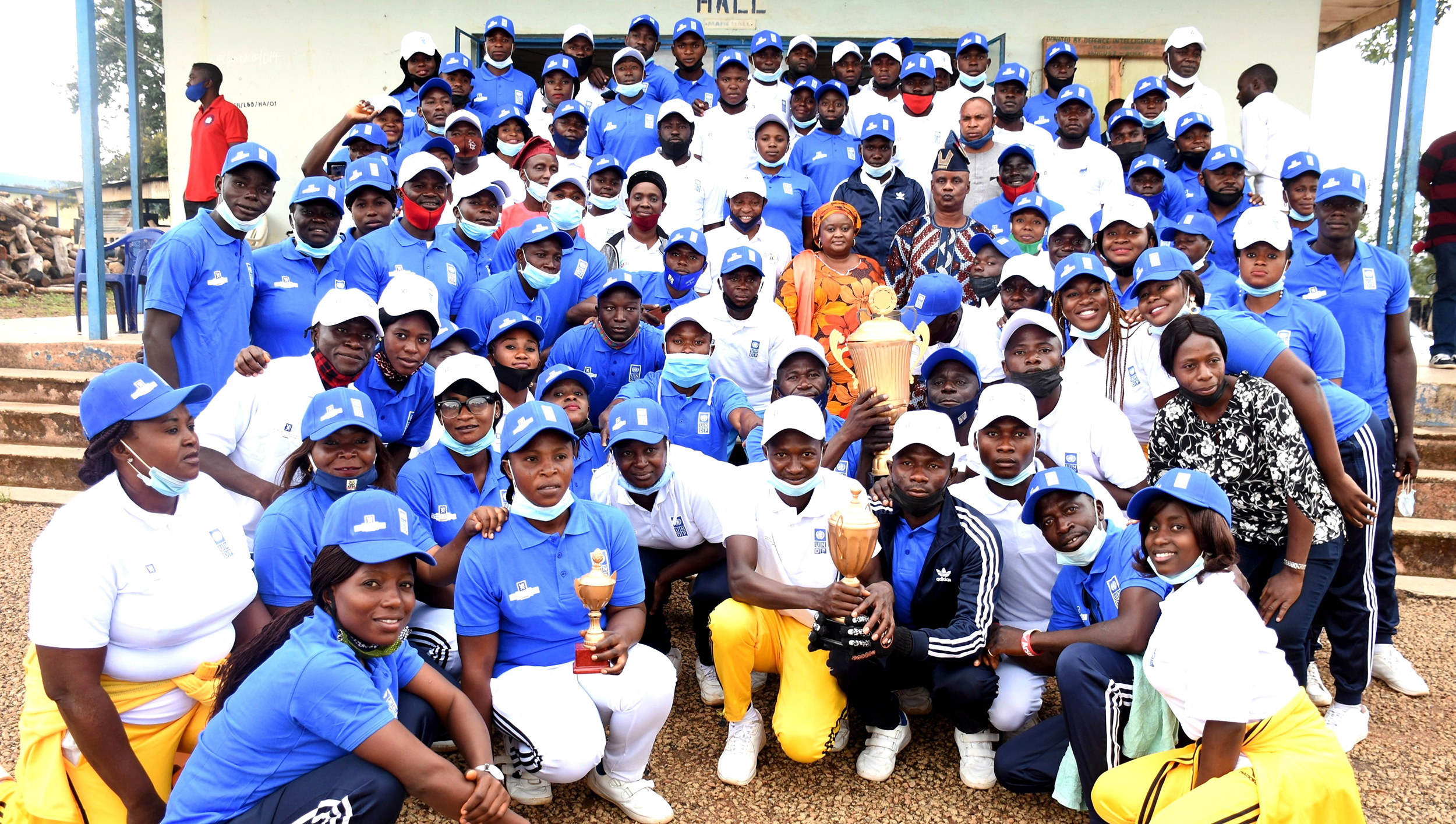 A 35-year-old housewife, Blessing Agoro, has been arrested by men of Ogun State Police Command for allegedly selling her two daughters, Semilore Agoro (four), and Deborah Agoro (two).
The suspect was arrested, following a report lodged at Redeemed Camp Divisional Police Headquarters by her husband, Oluwaseyi Agoro.
The Police Public Relations Officer in the state, DSP Abimbola Oyeyemi disclosed this in a statement, yesterday.
Oyeyemi said the husband reported that when he returned from travelling last Tuesday he couldn't find his two daughters.
The PPRO said, "The man stated further that all efforts to make his wife tell him the whereabouts of the children proved abortive, hence his report.
"Upon the report, the DPO Redeemed Camp division, CSP Alabi Akinjide, detailed his detectives to apprehend the suspect, who had already been with the camp's code of conduct department.
"On interrogation, the suspect explained to the police that her husband left home for the past two years, and while he was away, she found it difficult to cater for the two children with her other two children she had for another man.
"She stated further that while she was contemplating on what to do, one Kolawole Imoleayo introduced her to a couple in Port Harcourt who was in need of children. She sold the two daughters to the couple at the rate of N300,000.
"Her confession led to the arrest of the said intermediary, Kolawole Imoleayo. They are both assisting the police in their investigation."
The Commissioner of Police, Edward Ajogun, has ordered the transfer of the suspects to the Anti-Human Trafficking and Child Labour Unit of the State Criminal Investigation and Intelligence Department (SCID) for discreet investigation.
Oyeyemi added that Ajogun directed that the children must be rescued and brought back to their parents as soon as possible.
World Bank Trains 54,000 Women, Youths On Economy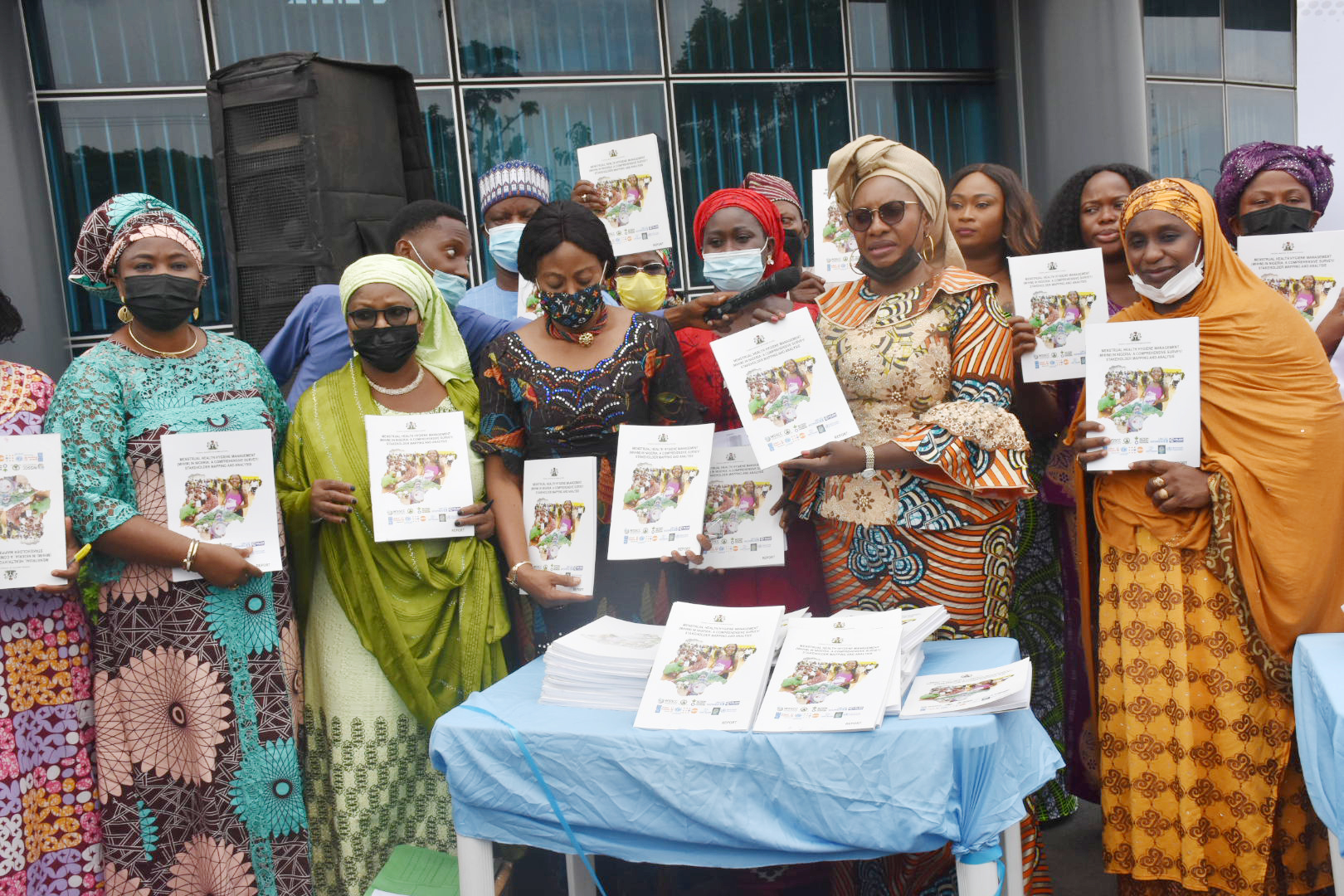 The Kebbi State Government has disclosed that over 54,000 women and youths have been trained by the World Bank to be economically active.
The government also revealed its readiness to reciprocate its achievement recorded in rice production in other products such as onions, sheer-butter and soya beans for exportation purposes.
The Kebbi State Governor, Abubakar Atiku Bagudu, who stated this while launching women and youth export development facility, in partnership with Nigeria Export-Import Bank (NEXIM), said, the state has comparative advantage in agriculture over other states.
Represented by the Secretary to the State Government, Alhaji Umar Babale Yauri, Bagudu said, "As you know, Kebbi State is blessed with a population of women who are engaging in rice production and it is now a top talk across the nation due to efforts and support of state governor.
"The state government is trying to reciprocate the achievement recorded in the rice production into sheer butter, onions and soya beans."
He added that with the partnership with NEXIM, Kebbi State would start the export of soya beans, shea butter and onions.
The Special Adviser to State Governor on Women Development, Hajia Zarau Wali, disclosed that through partnership with the World Bank, over 54,000 women have been trained to be economically active.
According to her, "It is also worthy of note, that the state government in partnership with the World Bank empowered 54,000 women to be economically active through the formation of Women Initiative Group in Maiyama, Ngaski and Argungu local government areas."
She explained that more women and youths, especially in the rural areas, are actively involved in the production of rice, sheer butter, onions and water melon stressed that they are capable of feeding the nation and exporting the products if they were properly guided.
Wali urged NEXIM to include in their programmes mode of processing and packages of perishable products during their training session for women and youths.
Earlier, the Managing Director and Chief Executive, Nigerian Export-Import Bank (NEXIM), Mr Abba Bello, had commended the state government over it investment on rice production in the state which has increased the IGR of the state.
"Let me commend the investment drive in the state by your administration, particularly the Rice Revolution, which recently led to the unveiling of the rice pyramid as well as the cassava-based ethanol project with huge prospects for production of biofuel and renewable energy.
"Your efforts in this direction have not only contributed to the significant increase in the Internally Generated Revenues (IGR) but have also positively impacted the socio-economic indices particularly in the areas of jobs creation and sustainable development".
Eve Afrique Red Ball Takes Centre Stage In PH, Sunday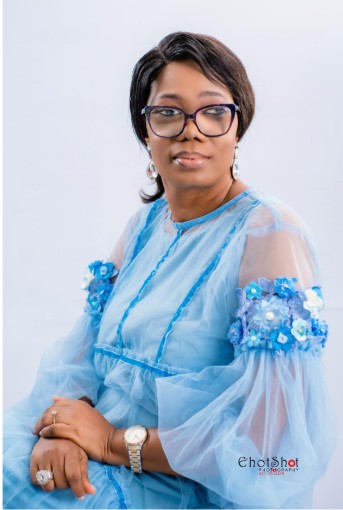 This year's Eve Afrique Red Ball event with theme: "Together, Ensuring Peace and Development Across the Niger Delta", is set to take place on Sunday in Port Harcourt, Rivers State capital.
In an interview, the Editor in Chief of Eve Afrique Magazine, Mrs Ivy Davis Etokakpan, said, this year's Red Ball event is the 10th and will focus on the socio-economic wealth of the Niger Delta region.
She stated that, over the years, Eve Afrique had worked on eight health related issues, but this time, because of times and seasons, "we are focusing on peace and development across the Niger Delta.
According to her, "we hope to achieve this with the cooperation of leaders of corporate organisations in the Niger Delta. We believe that with the cause action on the Red Ball, we hope to do that with our Non-Governmental Organisation (NGO), Eve Afrique Empowerment Initiative".
Etokakpan added that this year will focus basically on internship programme for young people by asking partners of the NGO to accept and train secondary school students during holidays in their companies.
She said, "in the past, we used to do vacation jobs in the oil companies, even in our parents' companies. We hope that our partners would teach our children workable skills. If this is done, the Niger Delta child would know his or her skill and work on it.
"We want these young ones to learn management and accountancy skills through these internship programmes. Our dream is that, in five years' time, we would have raised a group of' equipped and empowered Niger Delta youths who in turn will mentor those coming after them. We need to prepare these ones for the future.
At the Red Ball event this weekend, we expect Elsphon Nigeria Alabo (Dr) Emi Membrane-Otaji, Managing Director, to present a keynote address on "Economic Development across the Niger Delta. Also, former MD of NDDC, Mr Timi Alaibe will present a paper on Peace Across the Niger Delta at the event", she said.
It would be recalled that over the years, Eve Afrique Red Ball has achieved levels of successes over the previous Red Ball events in raising awareness on general health matters, empowerment programmes as a way of giving back to the state and society at large.
Eve Afrique had hosted programmes which include the sickle cell awareness programme, cervical cancer awareness and prevention programme, diabetic management awareness and prevention programme, prostate cancer awareness programme and colon cancer awareness programmes.
Eve Afrique had the mandate of changing the narrative concerning the Niger Delta.
They are on a mission to highlight and showcase the beauty of the Niger Delta and Nigeria as a whole, she added.
By: Ibinabo Ogolo