Group Gives Panacea For Niger Delta Stability
A Non-Governmental
Organisation (NGO) under the aegis of search for Common Ground (SFCG) Nigeria has called for a stable integration of the ex-militants, functional channels of peaceful  dialogue, conflict resolution as well as stakeholders collaboration and voter-education as a panacea for maintaining long-term stability in the Niger Delta.
The Country Director of the group, Chom Bagu who made the call in a press briefing held in Port Harcourt recently said the two major challenges of security that is currently facing the region include the general election in February 2015 and the expected close of the Amnesty programme, pointing out that these events bear a dangerous potential of fuelling violence in the months to come.
He said the Amnesty programme initiated by the Federal Government in 2009, provided an important opportunity to reduce violence but also came with major flaws of sustainability, non inclusion of some youths and beside, the foreign education and Job training under the programme had not significantly created livelihood opportunities or economic satisfaction for most of the participants.
"It was in this context that search for common Ground, Six partners and the European Union (EU) decided to work together to launch a programme Tomorrow is a New Day to ensure that Tomorrow, indeed becomes a New Day for the Niger Deltans," he added.
According to him, to many Niger Delta residents, the commitment from the Federal Government and oil companies to developing human capacities, investing in infrastructure and providing basic social services has not met their expectations, especially in a region that produces a great deal of the nation's wealth, at about 70 per cent of the population live below the poverty level.
The Country Director of SFCG further noted that," The tomorrow that lies ahead of as brings new challenges for the region, its communities and its overall security," pointing out that he was proud that the group and the EU would once again work together to address these challenges confronting the Niger Delta region.
He assured that together with the 12 communities of Amassoma, Kaiama, and Ogbia in Bayelsa State, Koko, Oporoza and Oleh in Delta, Okrika, Omoku, Ogu and Kpor in Rivers State, as well as Azumchi and Osusu in Abia, they would work to ensure long-term stability and a functioning peace architecture in the Niger Delta for 2015 and beyond.
"Tomorrow will be a Day which shows community members participate in the promotion of a peaceful and Credible 2015 electoral process, raising fellow citizens' awareness of their rights and obligations.
According to him, to achieve these concepts and others, the group and its partners would rely on the proven concept of multiple-track community engagement as well as capacity building session in the communities by working with the Local Project Committees, using the community bodies to promote network-building and exchange between the trend-setting communities.
Collins Barasimeye
Ayade Is Regretting Joining APC – Secondus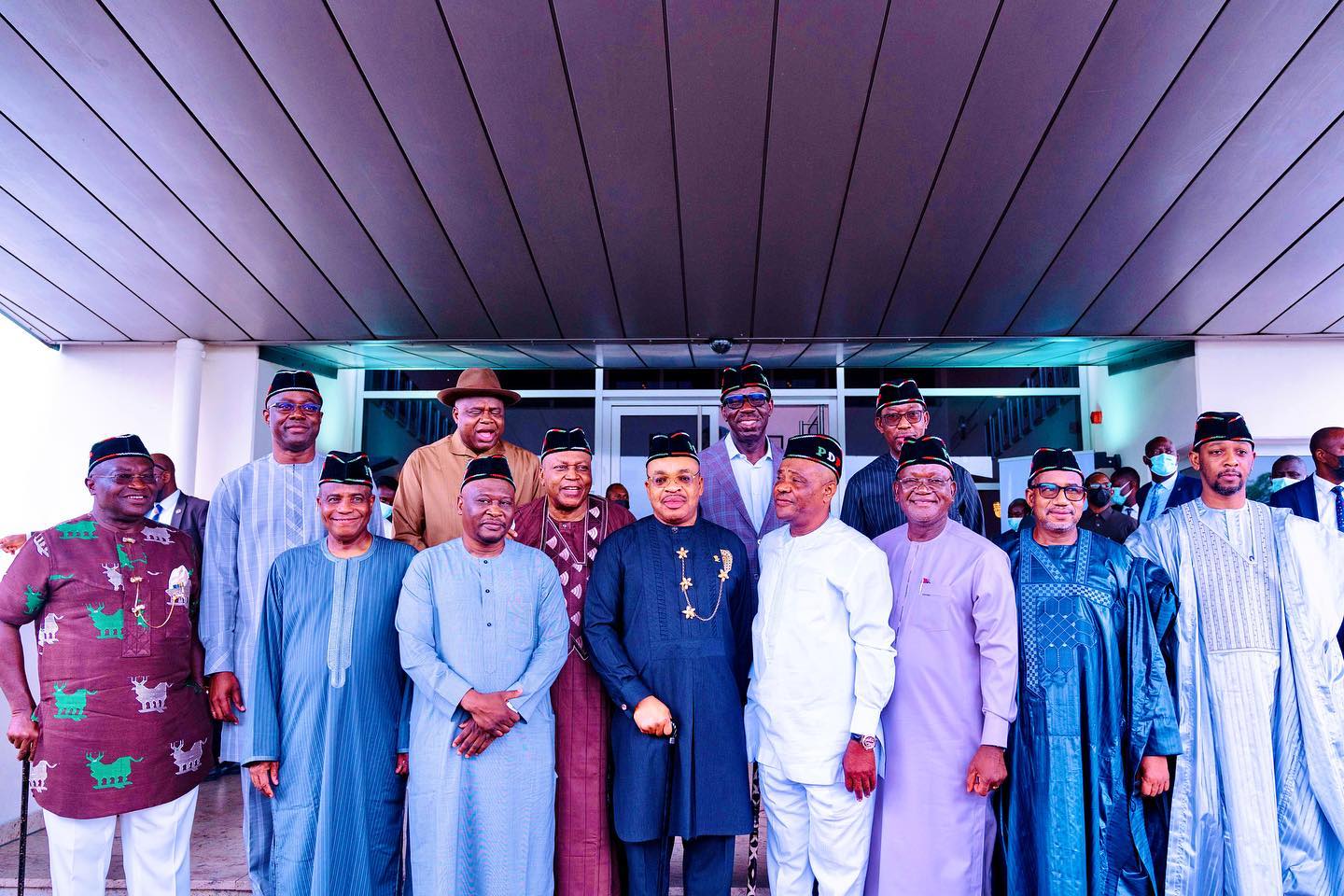 The National Chairman of the People's Democratic Party, PDP, Prince Uche Secondus, has said the Cross River State Governor, Prof. Ben Ayade, was regretting defecting to the All Progressives Congress, saying he was giving him 'quit notice.'
Secondus, who stated this in Calabar, explained that his visit to the state was to commission the PDP new state Secretariat located along Mary Slessor Avenue, inaugurate the State Caretaker Committee and welcome former governor Donald Duke back to the fold.
He was flanked by the governors of Akwa Ibom, Udom Emmanuel, Sokoto Tambuwal Waziri, Deputy governor of Zamfara state, Mahdi Aliyu Muhammed, former Senate president Bukola Saraki, former governors Liyel Imoke, Peter Obi, Donald Duke, National and State Assemblies members, and many other leaders of the party.
Secondus said the State remained a PDP state despite the defection of Ben Ayade from the party, stressing that the 'food on the table' policy of the Ayade-led administration was a mirage as many Cross Riverians were suffering in abject poverty and deprivations.
According to him, while the Cross River State governor was committing a political suicide by joining the APC, "the PDP would soon receive some Governors of the APC into its fold." He, however, did not mention names of governors he was referring to.
Hear him, "We are hereby giving Gov Ayade quit notice. Ayade has been governor for six years and hunger is killing Cross Riverians and he is talking of 'food on the table.'
"Former Senate President, Saraki is reconciling our party men and women and I must let you know that while Ayade is moving, other APC governors are indicating interest to defect from the party of bloodshed. We are taking back what belonged to us in 2023 and I know Ayade must now be regretting.
"In Nigeria, it is only PDP States that are delivering dividends of democracy, today, governor Udom is representing both Akwa Ibom and Cross River States in terms of performance, Gov Tambuwal is doing well, Zamfara is doing well and all other PDP States.
"We are coming to reclaim and reposition Nigeria, we have the experience and we are determined to restructure the country. We will restore the dignity of our country. we will restore the dignity of our people, the dignity of our youth."
Reacting to the ban on Twitter by Abuja, the PDP National Chairman said, "Nobody can stop Nigerian youths from having a voice including on social media, whether, Twitter, Instagram or Facebook. We are coming to restore the freedom of Nigerians especially the youths."
Tambuwal, who doubles as Chairman of PDP Governors Forum, in his remarks, said "we are determined to take back Cross River State. You have seen the destruction of lives and property APC is unleashing on Nigeria. You have seen the avoidable bloodshed going on but by the grace of God, we will reposition the country and give our people the leadership and freedom they deserve."
By: Friday Nwagbara, Calabar
…As More Commissioners, SAs, Others Abandon Offices Over Defection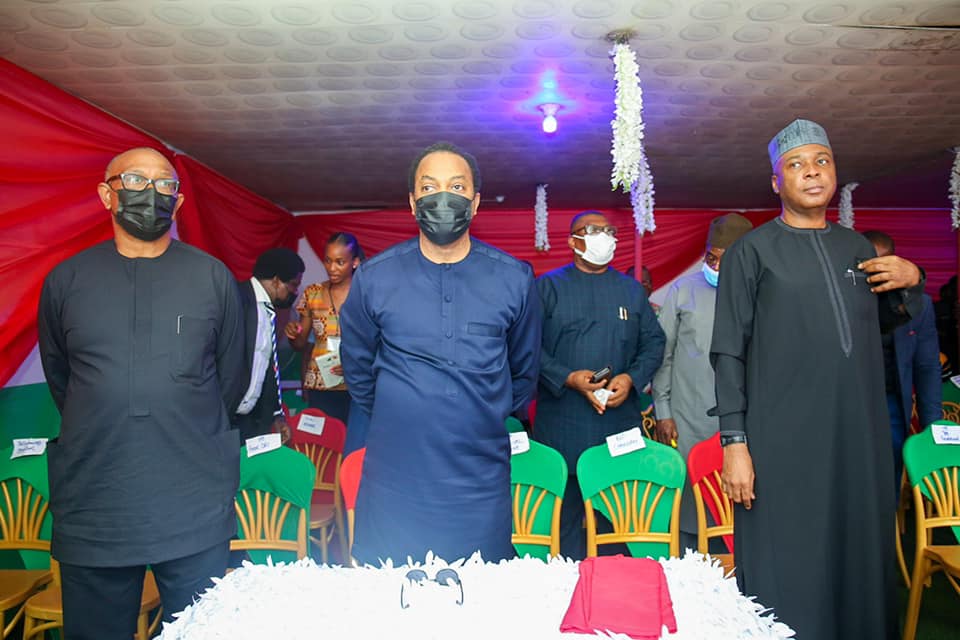 Many Commissioners, Special Advisers, Assistants and other political appointees have abandoned their offices in Cross River State as a result of the Governor's defection to APC.
Our Correspondent who went round various offices reports that many offices of the top appointees were empty.
Some staff working with some of the appointees said their bosses said they cannot work under Governor Ayade/APC-led government.
"My bosses had said openly that they cannot work under Governor Ayade-led APC government, hence they have to abandon their offices," some staff enthused.
Most of those who defected with him however stated that, they will come back to PDP during the elections.
"It's only that they have nothing doing for now, hence they went with him. When the chip is down, they will decide.
"Governor Ayade will be shocked because more people will abandon him. He has no structure on ground," they claimed.
Meanwhile, the Secretary of the State Primary Management Board, Hon Wilfred Ina has resigned,.
He said, "As an ethical politician and a firm member of the PDP with a clear understanding of the party's core vision and mission for our dear country and who has enjoyed several privileges under the party, I cannot afford to jump boat to another party which ideologies do not align with and which views are widely considered by Nigerians as not being democratic and innovative enough to move our country to her expected destination.
"However, having the opportunity to serve in the Board has helped broaden my experience in governance and will be readily available to more opportunities that can help us build a better Cross River State in the future.
"I sincerely thank Your Excellency for the wonderful opportunity to serve and extend my warmest regards," he stated
Another commissioner that dumped the government was Commissioner for Education and Commissioner for Water Resources respectively, Hon. Obol Godwin Ettah (Ph.D)
"It was indeed a great pleasure working with you, given your high intellectual ability to inspire a rising generation.
"My prayer for you is that God grants you success in all your future endeavours. Please accept my best regards."
However, Special Adviser, Media and Publicity to the Governor Christian Ita, in a statement said, the Governor accepted their resignations.
By: Friday Nwagbara, Calabar
Diri Gives Operational Vehicles To Security Agencies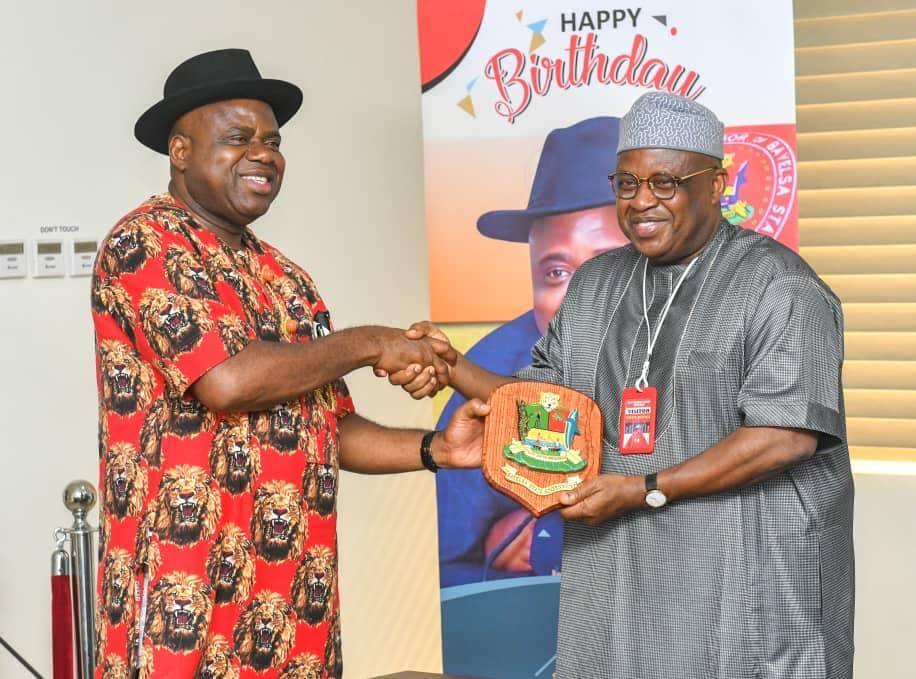 As part of efforts to further improve the security situation in Bayelsa State, Governor Douye Diri, last Thursday, donated 14 operational vehicles to the various security agencies in the State.
Senator Diri made the official presentation to the service commanders shortly after the 9th State Security Council Meeting in Government House, Yenagoa.
The governor, in a press release issued by his Chief Press Secretary, Mr Daniel Alabrah, said the donation was in furtherance of his unflinching support to the federal security agencies domiciled in the state.
He disclosed that the Hilux vehicles were the first batch donated by his government, stressing that more would be procured to boost the operations of the security personnel.
He expressed his administration's appreciation to the Service Commanders for their commitment and passion for the job of securing the people and borders of the state.
Diri also commended the cooperation and synergy between the various security agencies and the government, which he said has yielded fruitful results in every nook and cranny of the state.
"Today, we are here to assist these wonderful commanders, who since we assumed office have been up and doing. In virtually all our Security Council meetings, the issue of logistics support had been a recurring decimal. So this government has decided to continue to support them by providing these vehicles for all the federal security agencies domiciled in Bayelsa State", he said.
"This is the first batch. We are believing God that going forward, we will still procure more and invite them again for another round of presentation to enable them do what they know how to do best in securing the people and our borders. Let me on behalf of the government and people of Bayelsa State appreciate these wonderful Service Commanders for their commitment and passion for the job they have been appointed to do", he added.
"Importantly, I commend the cooperation and the synergy between the security agencies and the Bayelsa government. We thank you all and believe that these would assist you in your job to secure Bayelsa and people of the state", the state chief executive noted.
The governor charged all citizens and those doing business in the state to realise that they were also security agents and must remain security-conscious.
He described Bayelsa as one of the most peaceful states in the country, which he said had been made possible by the cooperation between the security agencies and his administration.
Governor Diri presented the vehicles keys to heads and commanders of 13 security agencies, including the Nigerian Army, Nigerian Navy, the Air Force, Nigeria Police and the Nigeria Security and Civil Defence Corps.
Others were the Nigeria Correctional Service, Nigeria Immigration Service, Directorare of State Services, Nigeria Drug Law Enforcement Agency, Nigeria Customs Service and the Federal Road Safety Commission.
By: Ariwera Ibibo-Howells, Yenagoa