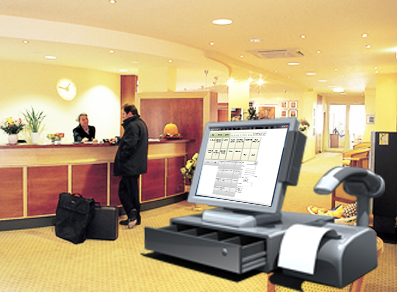 As a hotel industry provider, you know how hard it is to boost profits while giving customers a personalized guest experience. You need hotel software solutions that provide you with what you need, when you need it—whether you work at a large global company, smaller chain, or independent hotel.
Join more than 10,000 hospitality properties worldwide—including some of the world's most recognizable hotels, resorts, and gaming facilities—that use our  hotel software to improve guest experiences and boost profits.
Our  hospitality software systems deliver multi-departmental hotel management software that touches every area of your business, whether it's your financial and asset team; central reservations or corporate office; on-property operations; sales, marketing, and loyalty team; maintenance group; or coordinators of labor and staffing schedules. Our hotel management solutions connect your hospitality-specific strategy and plans to your front- and back-office systems so you can make better decisions and more money. From hotel financial management software, to food and beverage management software, hotel property management software, central reservations, gaming management, and more, you'll get the tools you need to manage availability, rates, reservations, guest profiles, and in-house services.
Join more than 10,000 hotels, resorts, gaming properties and government housing facilities worldwide that use our  Hospitality software, which was developed by technology experts who have more than 25 years of experience in hospitality.
Request a free quote and demo at info@eproafrica.com or call: 0803-478-0061