RSCHST Council Charges Staff, Students On Co-operation
An advice has gone to
staff and students of the Rivers State College of Health Science and Technology (RSCHST) to be cooperative with the newly constituted 5-man governing council of the college.
Chairman of the RSCHST Council, Mr Tasie Wike, who gave the advise at  a reception in honour of the members of the new council, explained that cooperation between staff, students and the council would move the institute to greater heights.
Mr Wike said the council was appointed by the government of Rivers State to oversee the affairs of the college and ensure that a conducive study environment was provided for both the students and teachers.
He stated that the institution was capable of producing the required manpower to enhance the work in the health sector in the state and assured that the council would do its best in ensuring that the academic programme of the school runs smoothly.
He called on all hands to be on deck to achieve set goals while enjoining the students and staff to have respect for each other in order not to raise tension.
In his welcome address, Provost of the College, Dr Charles Amadi, commended the Rivers State Government led by Rt Hon Rotimi Chibuike Amaechi for giving listening ears to the pleas and demands of the college, especially in constituting a governing council, while pledging their support to council members.
Also in his address, the Deputy Provost, of the college, Dr Clement C. N
yenke, said the constitution of the governing council would create a landmark effect in the college and prayed God to grant them services.
Other members of the Governing Council include Franka Agbani Woke, Hon Anthony Biragbara, Nicholas Morgan Ikriko and Chibuenyi Frank Nwanodi.
Tonye Nria-Dappa

RCCE Coordinator Tasks Communities On COVID-19 Protocols … As Schools, Markets Prepare To Open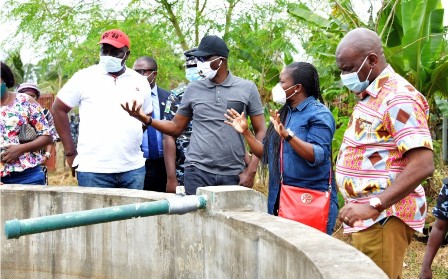 Towards the institution of adherence to COVID-19 prevention protocols, as the Rivers State Government considers to open schools and markets in the State, the State RCCE Lead Coordinator, Mr Mordecai Olowole, has called on communities to strictly comply with the established protocols set by the Government.
Speaking during an interactive dialogue between Civil Society Organisation (CSO) Response Team on COVID-19, in partnership with RCCE, and four communities in Ward 1, Obio/Akpor LGA, Olowole urged members of the communities to come up with means of how to obey the COVID-19 prevention protocols.
The communities are Eliozu, Rumunduru, Rumuewhara and Elimgbu.
Mr Olowole, who spoke in pidgin English for easy understanding, emphasised on the need for strict adherence to the protocols in preparation for the expected resumption of schools and reopening of markets for business.
"Have COVID-19 task force, which will have meetings with private school owners, market women, religious groups and other stakeholders within your communities, to ensure that everyone complies with the COVID-19 guidelines", he charged the participants.
He also stressed the need to have hand washing facilities in public places, such as markets, schools, and in the transportation system, to enable them live with the virus, rather than relying on Government.
In his opening remark, the RCCE Technical Lead, Mr Napoleon Adah, called on members of four communities to take the COVID-19 prevention protocols seriously, saying that strict adherence to the COVID-19 protocol is the key to preventing the pandemic.
"If we can all wash our hands regularly with running water, wear face mask in public places, maintain social distancing, and use hand sanitizers when there is no water, there is no way we cannot prevent COVID-19 in our communities", he said.
Earlier in his speech, the National President of CSOs on COVID-19 Response Team, Ambassador Emmanuel Nkweke, stated that the meeting was to seek a way forward on Coronavirus.
The programme, which was supported by UNICEF, had as its theme, "Proffering Deepening COVID-19 Awareness At The Grassroots".
By: Sogbeba Dokubo

Eight Super Foods That Cleanse Your Liver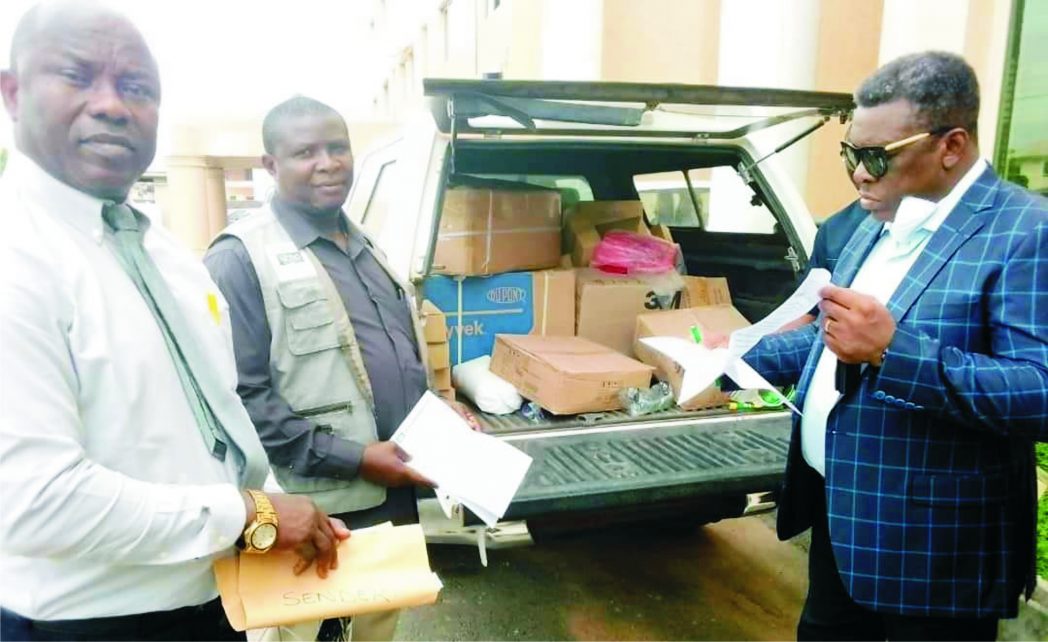 Medical experts have discovered that the liver is the power house of the body. Apart from the heart that keeps us alive, the liver is responsible for over 500 functions in the body covering food, sex, sleep and excretion.
As the biggest gland in the body, the liver has many vital jobs to keep you alive and well. While we won't list all the 500 functions the liver performs, it is important to note that the role of the liver is to store vitamins and iron, convert stored sugar to usable sugar when the body's sugar levels fall below normal, destroy old red blood cells and produce bile to break down and digest fats.
Most importantly, the liver helps to detoxify the blood to get rid of harmful substances. These harmful substances are most commonly due to life-style factors such as alcohol, tobacco, beauty products and processed and fried foods, especially when consumed in large quantities. Other taxing chemicals are harder to avoid, like pollution, prescribed drugs, viruses and natural by-products of metabolism. The liver requires large amounts of micronutrients (vitamins, minerals and antioxidants) to be able to perform its processes.
In the past decade the word 'detox' has become synonymous with the cayenne pepper, lemon and maple syrup concoctions of the juice cleanse. But detoxing the liver doesn't have to be that extreme. A detox is essentially the process of removing toxins from the body, so the first step is to reduce your consumption of refined sugars, tobacco, alcohol and excessive coffee. Then by incorporating a selection of super-foods to your diet, you can naturally cleanse and protect this hard-working organ. Below are some foods that can help cleanse the liver.
Tea
Tea is widely considered to be beneficial for health, but evidence has shown that it may have benefits for the liver. A study based in Japan found that drinking 5-10 cups of green tea a day was associated with improved blood markers of liver health. This may be down to a compound known to assist liver function named catechin. Green tea is packed full of this plant antioxidant. Just be mindful of green tea extract as it can have a negative effect.
Cruciferous Vegetables
This includes, but is not limited to, broccoli, cauliflower, brussels sprouts, cabbage and kale. These vegetables are a major source of glutathione, which triggers the toxin cleansing enzymes of the liver. Eating cruciferous vegetables will increase production of glucosinolate in your system, which helps flush out carcinogens and other toxins.
Turmeric
In addition to its use as a spice and pigment, turmeric has been used in India for medicinal purposes for centuries. Curcumin is the active ingredient in turmeric, and it has powerful biological properties. This spice helps the enzymes that flush out toxins and contains antioxidants that repair liver cells. It also assists the liver in detoxing metals, while boosting bile production.
Citrus
While also providing a big hit of vitamin C, citrus fruits stimulate the liver and aid the synthesizing of toxic materials into substances that can be absorbed by water. Grapefruit is particularly beneficial as it contains two primary antioxidants: naringin and naringenin. These may help protect the liver from injury by reducing inflammation and protecting the liver cells.
Beetroot
Beets also contain vitamin C and a healthy dose of fiber which are both natural cleansers for the digestive system. But more impressively, beets assist with increasing oxygen by cleansing the blood, and can break down toxic wastes to help them be excreted quicker. They stimulate bile flow and boost enzymatic activity.
Garlic
Garlic is loaded with sulphur, which activates liver enzymes that help your body flush out toxins. Garlic also holds high amounts of selenium. Selenium is an essential micronutrient that has been shown to help boost the natural antioxidant enzyme levels in our livers. Supplementing with selenium gives our livers even more ammunition in the fight against the damage caused by oxidative stress.
Walnuts
Walnuts are a good source of glutathione, omega-3 fatty acids, and the amino acid arginine, which supports normal liver cleansing actions, especially when detoxifying ammonia.
Olive Oil
Although it is a fat, olive oil is considered a healthy fat. Cold-pressed organic oils such as olive, hemp, and flaxseed offer great support for the liver, providing the body with a liquid base that can suck up harmful toxins in the body. It has also been shown to decrease the levels of fat in the liver.

'About 63% Of Women In C'River Do Not Exclusively Breastfeed'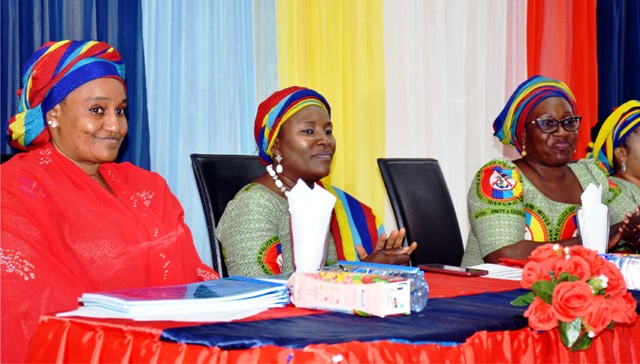 The Director General, Cross River State Primary Healthcare Development Agency (CRSPHDA), Dr. Janet Ekpenyong, has revealed that only 37 percent of women in the state initiate breastfeeding, with about 15 percent being younger mothers.
Speaking at the just concluded World Breastfeeding Week, she said 63 percent of the women were not practicing exclusive breastfeeding because of concern for their looks and careers.
She urged Ministries, Departments and Agencies (MDAs) and organizations to set up special homes for nursing mothers within work environments.
While appreciating the United Nations Children Fund (UNICEF) for its immense support to the state for promoting breastfeeding, she said they were doing everything possible to improve breastfeeding.
The State Commissioner for Health, Dr. Betta Edu, in her remarks said the World Health Organisation (WHO) and UNICEF have done much to boost breastfeeding and other issues, as both organisations recommend that "infants should be exclusively breastfed for the first six months of life to achieve optimal growth, development and health.
To meet their evolving nutritional requirements, infants should receive nutritionally adequate and safe complementary foods, while continuing to breastfeed for up to two years", she said.
Also speaking, the UNICEF Communication Officer (Advocacy, Media and Ext. Relations), Enugu office, Ijeoma Onuoha-Ogwe urged mothers to breastfeed during the current pandemic, while observing all necessary safety and hygiene precautions, as "the COVID-19 pandemic highlights the need for stronger measures to support exclusive breastfeeding."
By: Friday Nwagbara, Calabar