NCDMB Lauds Firm Over Local Content Dev
Authorities of the Nigerian
Content Development and Monitoring Board (NCDMB) have lauded Benkline Nigeria Limited for blazing the trail as the first indigenous company to develop local expertise and begin in-country repairs and maintenance of critical original equipment in the Nigerian oil and gas industry.
Executive Secretary, NCDMB, Ernest Nwakpa, who gave the commendation last Thursday, at the official inauguration of a world-class one-stop pumps and rotating machines maintenance workshop built by Benkline in Port Harcourt, the Rivers State capital, said that the highly technical machines in the workshop meet the expectations of the board in its quest to enforce in-country domiciliation of knowledge and technology for the fabrication, repairs and maintenance of original oil and gas industry equipment.
Nwakpa, who inspected all equipment in the workshop, recalled his working visit to many oil and gas equipment manufacturing facilities across the world, and emphasized that what Benkline offers in-country was better than what most original equipment manufacturers (OEMs) provide abroad.
The executive secretary said that developing local capacity to provide in-country repair and maintenance services for critical equipment and technical spares in the oil and gas value chain was at the core of the mandate of the board, and added that the wholly Nigerian company has succeeded in checking capital flight, while at the same time reducing the costs and man-hours hitherto spent to deliver such services through offshore procurement system.
While showering encomiums on the company for setting the pace in partnering with OEMs to address the needs of the industry locally, Nwakpa, tasked Benkline to ensure that priority is given to research and development (R&D) to fast-track the development of indigenous human capacity and in-country domiciliation of the manufacture, repairs and maintenance of technical inputs in the oil and gas industry in Nigeria with a view to expanding the frontiers in the nation's economy.
In his remarks, Chairman, House of Representatives Committee on NCD, Honourable Asita, expressed satisfaction with facilities at Benkline, and challenged other indigenous oil and gas companies to invest more in local content development to reduce the industry's dependence on imported equipment and spares so as the grow the economy more speedily.
Asita assured that government would do its best to ensure that IOCs patronize indigenous companies in their equipment procurement, repairs and maintenance processes in line with the spirit of the NCD Law.
Earlier, Chairman, Benkline Nigeria Limited, Larry Osai, had stressed that their core service offerings include pumps and rotating equipment maintenance, HVAC, air compressors and planned management maintenance, as well as procurement of technical spares, workshop services and manpower supply and human capital development.
Listing Frank Mohn AS of Norway and Eurofiliales of France as major technical partners, Osai, a retired Shell Nigeria manager, said that the state-of-the-art workshop components include API mechanical seal test bench, sandblasting bay, and milling, grinding, balancing, lathe and welding machines, adding that it also boasts a combination of 3 to 8 tons forklift capacity as well as 5 and 7.5 tons hoist double girder overhead crane for machining, mechanical seals, pump repairs, offshore interventions, maintenance support, training and provision of technicians.
Flanked by top representatives of Frank Mohn, Morten Sivertsen and Gunnar Gunderson; and Eurofiliales, Thierry Bunel-Gourdy; the chairman explained that Benkline provides total marine, offshore and onshore pumps and pumping systems supply, installation and commissioning, HVAC solutions for marine and onshore operations in collaboration with MizCo of Australia, while also providing cost effective maintenance solutions on compressed air equipment for offshore operations in technical partnership with Tamrotor Marine Compressors of Norway.
While thanking the major IOCs for their support so far, Osai noted that the company also provides comprehensive procurement of FPSO/FSO, refinery and production facilities specialist spares, including integrated logistics support for long lead equipment transport, and urged the IOCs take advantage of the huge opportunities available in Benkline to "save time, money and support local content".
Also speaking, Managing Director of the company, John Onwah, thanked the IOCs, especially SPDC, SNEPCO, Total, NAOC and Chevron for their patronage, and the NNPC and its subsidiaries, particularly the DPR for their support, and pledged their commitment to be the hub in technical support and excellent services in the oil and gas industry in Nigeria and the entire sub-Saharan Africa.
Highlights of the event were the inauguration of the workshop by Nwakpa, and guided inspection tour of facilities conducted by Eurofiliales' representative, Bunel-Gourdy.
Nigeria Earns N2.7trn From Domestic Crude Oil Sales In 2019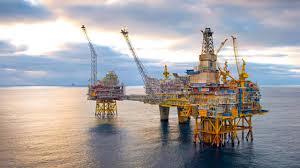 The latest report by the Nigeria Extractive Industries Transparency Initiative (NEITI) has put Nigeria's earning from domestic crude oil sales in 2019 at N2.7 trillion.
According to NEITI's 2019 Oil and Gas Industry Audit report, the country earned N2.72 trillion from just domestic crude oil sales.
It added that of this figure, N518.07bn was deducted for Petroleum Motor Spirit, PMS, under-recovery by the Nigerian National Petroleum Corporation, NNPC.
This figure is N213.07bn above the approved sum of N305bn for under-recovery in 2019.
Similarly, the sum of N126.66bn was incurred by the corporation as costs for pipeline repairs and maintenances, which showed a difference of N96.38bn from the approved sum of N30.29bn for the purpose.
The report also pointed out that N31.84bn was deducted for crude and product losses due to theft and sabotage in 2019.
The sum of $34.22bn was recorded as revenue from the oil and gas sector in 2019.
The $34.22bn revenue represented an increase of 4.88 percent over the $32.63bn garnered from the sector in 2018.
A breakdown of the earnings showed that payments by companies accounted for $18.90bn, while flows from federation sales of crude oil and gas accounted for $15.32bn.
The report showed that 10-year (2010-2019) aggregate financial flows from the oil and gas sector to government amounted to $418.54bn, with the highest revenue flow of $68.44bn recorded in 2011, while the lowest revenue flow of $17.06bn was recorded in 2016.
According to NEITI, the total crude oil production in 2019 was 735.24 million barrels, representing an increase of 4.87 per cent over the 701.101 million barrels recorded in 2018.
Production Sharing Contracts contributed the highest volumes of 312.042 million barrels followed by Joint Venture and Sole Risk, which recorded 310,284 million barrels and 89.82 million barrels respectively.
Others include Marginal Fields and Service Contracts which accounted for 21,762 million barrels and 1,330 million barrels respectively.
The report also showed that total crude oil lifted in 2019 was 735.66 million barrels, indicating a 4.93 per cent increase to the 701.09 million barrels recorded in 2018, with companies lifting 469.01 million barrels, while 266.65 million barrels was lifted by the Nigeria National Petroleum Corporation on behalf of the federation.
Egbin Power Plant Plans 1,900MW Boost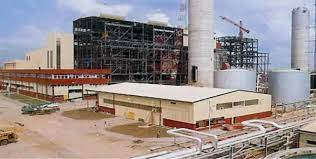 A boost for electricity generation is on the horizon.
This indication comes on the heels of a planned additional 1,900 megawatt (MW) to the country's power generation capacity by the Egbin Power Plant.
Its Chairman, Temitope Shonubi, made this known while unveiling expansion plans for the Egbin (Expansion) Phase 2 Investments, which is expected to add between 1,750MW  and 1900MW to power generation.
Shonubi, conducting a delegation of the NNPC led by its Chief Operating Officer (COO), Gas and Power, NNPC, Yusuf Usman, an engineer, through the plant's post-privatisation, said the plant has gone through major overhauling, which he said has helped to increase its generation from the low capacity it had before 2013.
"Egbin has 1,320 MW capacity. As at the time we took over, the plant was generating 300MW which is an abysmal 22 per cent. As at today, our generation capacity has surged and we do 89 per cent. We have reached 970 MW, the peak generation for the year and we are working hard to ensure sustainability of this feat. The 970MW we hit is the highest for the year and based on our core value of sustainability, we are working round the clock to make sure that we sustain the gains we have made," Shonubi explained.
Listing challenges being faced by the company to include, grid limitation, gas constraints, and liquidity, Sonubi added that stakeholders, including the NNPC, Central Bank of Nigeria (CBN), and the Transmission Company of Nigeria (TCN) have been trying to solve the problems.
He called on the NNPC to keep exerting efforts towards gas development and supply of the product to keep turbines at Egbin working productively at optimal capacity.
Responding to the call and obviously satisfied with efforts put in so far in the thermal plant, Usman assured of the corporation's commitment towards gas optimisation and supply for gas to power.  He said NNPC will be joining the Egbin Power Plant to deepen gas supply for power generation.
He maintained that the NNPC was impressed with the turnaround at the thermal power station.
By: Tonye Nria-Dappa
Rising Oil Prices'll Create Problems For Nigeria – NNPC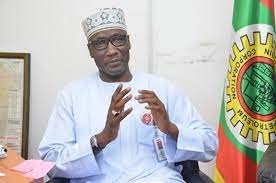 Group Managing Director of the Nigerian National Petroleum Corporation (NNPC), Mallam Mele Kyari, has warned that rather than being a positive development, the rising prices of crude oil in the international market could cause major challenges for resource-dependent nations like Nigeria.
He spoke just as the International Monetary Fund (IMF) expressed concern over the re-emergence of fuel subsidy in Nigeria in the face of the country's low revenue mobilisation.
The Washington-based institution, however, welcomed recent moves by the Central Bank of Nigeria (CBN) to unify exchange rates, certifying Nigerian banks as being liquid and well-capitalised.
Kyari, at the virtual Citizens Energy Congress, tagged: "Securing a Sustainable Future Energy System through Strategy, Collaboration and Innovation," yesterday described the rising price of crude oil as a "chicken and egg" situation.
He added that oil prices had started exiting the comfort zone set by the NNPC, and becoming a burden.
The forum was organised by DMG Events, a London-based Public Relations company, which said the occasion was to provide an opportunity for players to reset the energy agenda post- COVID-19 and connect the divergent and polarising perspectives.
Kyari put the comfort zone globally at $58-$60, saying that for the NNPC, anything above $70-$80 will create major distortions in the projections of the corporation and add more problems to the company.
Brent crude, Nigeria's oil benchmark, is currently selling for over $74 and is likely to increase further in the coming days as the NNPC continues to battle the dilemma of shouldering the payment of petrol subsidy, which has made it unable to contribute to the Federal Account Allocation Committee (FAAC) on two occasions.
Kyari expressed the concern that as the commodity prices rise, buyers of Nigeria's crude may be compelled to accelerate their investment in renewable sources of energy, thereby leaving the industry in a quagmire.
He said: "In a resource-dependent nation like Nigeria when it gets too high, it creates a big problem because your consumers shut down their demand. Demand will go down and obviously even as the prices go up, you will have less volume to sell.
"So, it's a chicken and egg story and that's why in the industry when people make estimates for the future, they always make it about $50 to $60. Nobody puts it beyond $60.
"But for us as a country, as prices go up, the burden of providing cheap fuel also increases and that's a challenge for us but on a net basis, you know, the high prices, as long as it doesn't exceed $70 to $80, it's okay for us."
According to him, Nigeria will have no problems supporting the restoration of about 5.8 million barrels a day that the Organisation of Petroleum Exporting Countries (OPEC) still has offline since the pandemic, due to the curbs in production quota imposed by the oil cartel.
He said adding that number to demand will stabilise and probably bring oil prices down to about $60 level or a little below $60, stressing that that's a comfort zone for every producing company or country.
"I don't see them (Nigeria) having any difficulty agreeing to add additional volume to cushion the effect of these high prices for this period," he said.
He stated that Nigeria is already producing well below its capacity, because in early 2020, the country actually produced up to 2.4 million barrels of oil per day for both oil and condensates.
With declining investments in the oil sector, Kyari stated that in a short time, most likely the next five years, the world may experience an energy crisis if the current situation is not properly managed.