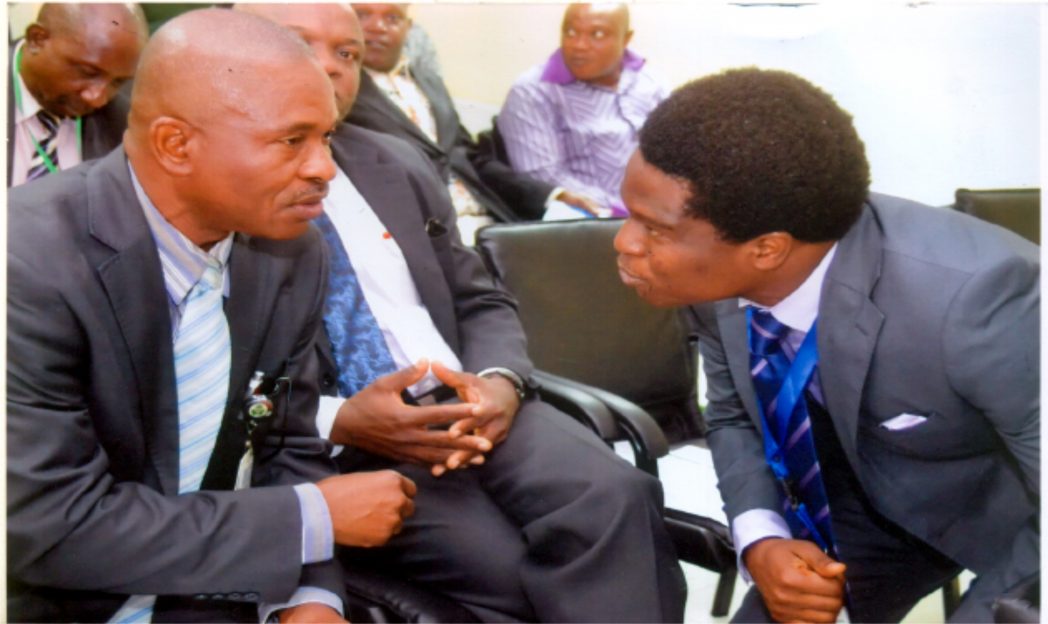 Seven union leaders includ
ing the Chairman of the Amalgamated Union of Public Corporations, Civil Service Technical and Recreational Services Employees (AUPCTRE), TIMARIV branch,  Comrade Igenewari Ketuphel have been arrested by the Police for alleged insubordination and gross misconduct.
This was disclosed by the Chief Press Officer of the TIMARIV, Nimi Brown-West during an exclusive interview with The Tide Correspondent in his office in Port Harcourt on Monday.
Brown-West said the activities of the union leaders both in and outside the agency's headquarters' were totally unacceptable and condemnable, as the top managements were insulted and their official decision ignored.
According to him, the union officials barred their members from obeying management decision on posting, and even tore the posting list on the notice board, constitute nuisance by physically assaulting officers of the authority loyal to the management, refused contractor from carrying out some carpentry work at the headquarters, obstruct activities of the agency as well as violates management decisions for the smooth running of the organisation.
The TIMARIV spokesman also noted that some of their members seized the Point of Sales (PoS) machines belonging to the authority, and that these and other atrocities prompted the management to view their activities with all seriousness as operations in all the zones have been hampered to take such decision.
"From all indications, the union leaders, agitations could be seen as personal and sentimental, and not for the interest of the workers as well as not within the ambit of the law that established the agency", he maintained.
Brown-West however called on the public especially the motorists that there is no tension in the Authority as operational duties are fully in progress, all is calm and the management is in control of the situation, enjoining that no one should panic as the TIMARIV is positioned to serve them better.
'The action was not take on political or tribal resons but for peace to reign in the Authority", he posited, and further called on parents, and relations of those unionist to advise them to be of good conduct or face the wrath of management in the Labour market.
Meanwhile, the Public Relations Officer of the Union, Comrade Nwinye Chidi Ismael also condemned the activities of his union leaders, saying that it is not in the best interest of the agency.
It would be recalled that the TIMARIV chapter union of AUPCTRE had on October 1, 2014 embarked on a peaceful demonstration appealing for their wage bill to be taken over by the government by integrating them into the government payroll mainstream as well as reorganisation of the TIMARIV management among other things.
Collins Barasimeye