Nigeria, Poland To Partner In Maritime Dev
The Minister of Transport, Idris Umar, has expressed the Federal Government's willingness to partner Poland in maritime development in order to boost the industry in Nigeria.
Umar made this known in Abuja when the Polish Deputy Minister of Economy, Andrzej Dycha, accompanied with some Polish entrepreneurs, visited him.
He said that Nigeria had a lot of maritime opportunities for investors, especially in the ongoing development of Nigerian Maritime Administration and Safety Agency's (NIMASA) shipyard and dockyard facility.
The Tide source recalls that President Goodluck Jonathan performed the groundbreaking ceremony of the dockyard and shipyard and inauguration of Nigeria Maritime University in May.
The university and shipyard, which are expected to build and maintain vessels when completed and operational, are located in Okerenkoko, Warri South Local Government Area in Delta.
According to Umar, we are currently building shipyard and dockyard in Delta; so, we will like to partner Poland, given the opportunities that it has expertise in.
"We are looking for technical partners and private investors in shipyard infrastructural development,'' he said.
He disclosed that discussion on development of the maritime sector would commence between both countries soon, adding that the Federal Government had executed many rail line projects.
According to him, we have a total of 3,505 kilometers of narrow gauge system. We are equally developing the standard gauge system.
"We have carried out a number of feasibility studies for new rail line corridors. Various investors have signified interest from across the world,'' he said.
Earlier, Dycha said that the position of Nigeria in Africa with regard to economy, and potential, prompted the visit of the delegation to Nigeria.
He said that Poland would cooperate with Nigeria in developing the shipyard and other maritime facilities in the country.
The Polish Ambassador to Nigeria, Przemyslaw Niesiolowski, who led the delegation, said that his country was also interested in maritime education.
According to him, Poland has some expertise and technical know-how on railway development and planning of transportation network and infrastructure.
Niesiolowski expressed optimism that if bilateral relationship was established adding that between both countries, there would be great improvement in the maritime industry in Nigeria.
Sanwo-Olu Assures On Reduction Of Food Prices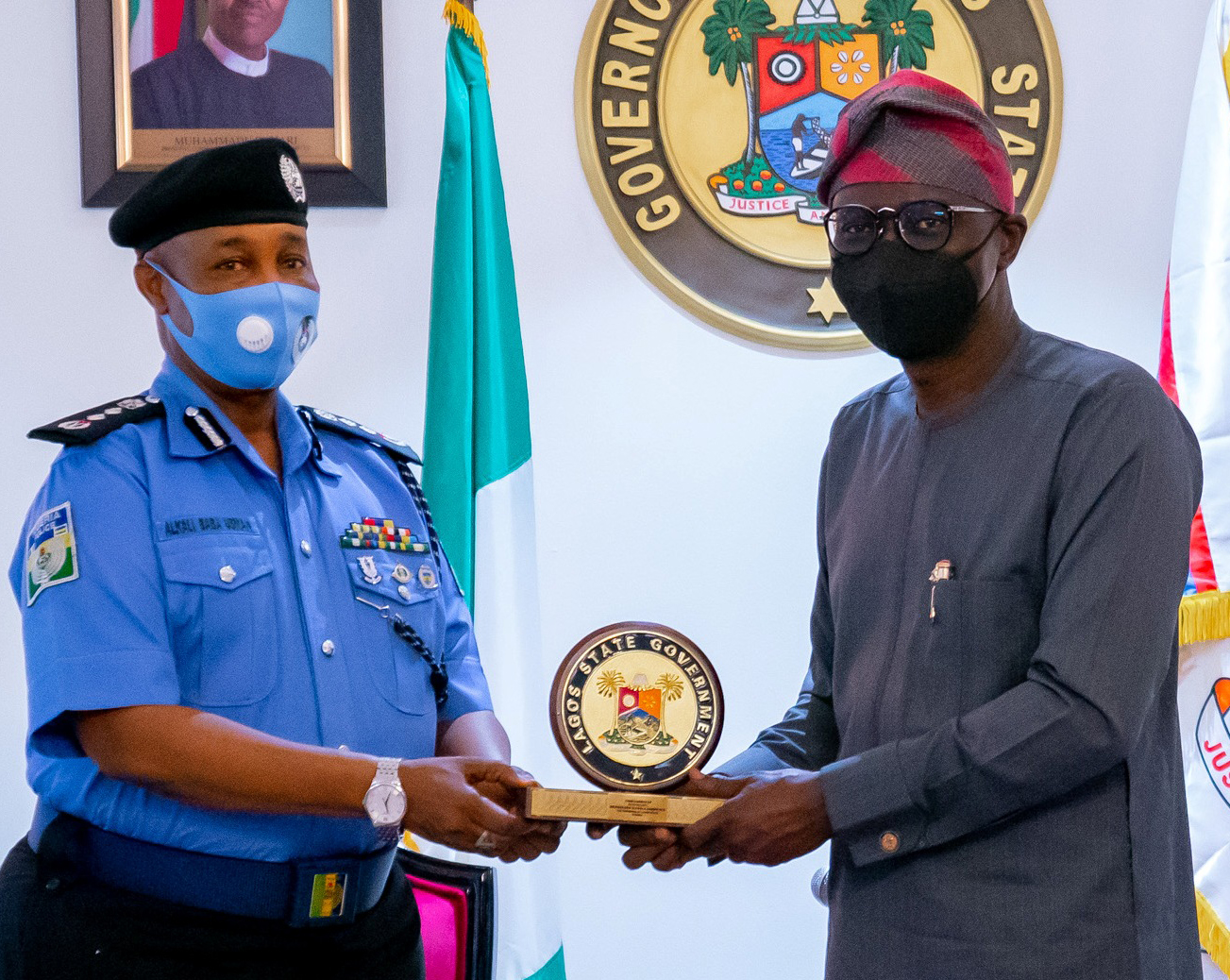 Lagos State Governor, Babajide Sanwo-Olu has assured residents of the state that the various interventions by his administration in the agriculture sector would soon put an end to the astronomic rise in food prices in the market.
The governor gave the assurance on Friday at the flag-off of distribution of agricultural productive assets and inputs under the 2021 Agricultural Value Chains Enterprise Activation Programme, with over 3000 agripreneurs empowered.
Sanwo-Olu said that breaking the shackle of dependency on foreign countries and states for food supplies was in line with his administration's THEMES agenda for job and wealth creation as well as food sufficiency.
He stated that the empowerment scheme was a demonstration to the development, expansion and growth of agriculture in Lagos by providing tools, deploying innovation and creativity that would make it easier for all farmers to grow high quality crops, thereby raising their inputs to feed Lagosians and Nigerians.
The governor said that his administration was putting in place various interventions which included wholesale agriculture hub, urging farmers, youths and beneficiaries to work hard to nurture their businesses to maturity by building a sustainable wealth.
"We have emerged wiser and more determined to succeed in creating and nurturing a viable agribusiness sector in Lagos State. We may be Nigeria's smallest state by land mass, lacking the large tracts of land available to others, but we will not allow that to stand in the way of our vision.
"We will maximise the little we have, while also deploying the innovative and entrepreneurial spirit we are known for, to create new opportunities to feed ourselves and feed Nigeria, and create economic growth and prosperity through agriculture", he said.
 The state Commissioner for Agriculture, Abisola Olusanya, said that 70 per cent of the beneficiaries of the programme were youths and women chosen from the Lagos Agripreneurship programme (LAP), Agric YES programme, and value chain associations.
By: Nkpemenyie Mcdominic, Lagos
Monorail Project, A Waste Of Rivers Resources – GDI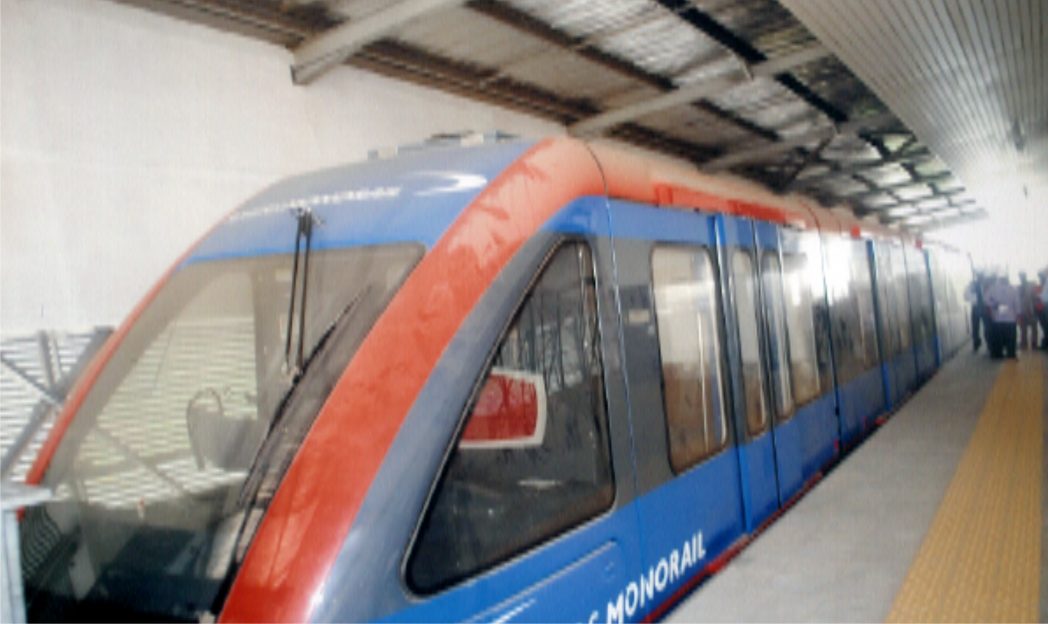 The Monorail Project that was abandoned by the Chibuike Amaechi-led administration in Rivers State has been described as a complete waste of state resources.
President-General of the Grassroots Development Initiative (GDI), worldwide, Bright Amehule, in an interaction with journalists at the weekend, alleged that the former state governor used the monorail project to squander Rivers money.
He said that the monorail was not desirable as at when it was embarked upon, adding that the money sunk into the project would have been used for more people oriented projects. 
According to the GDI boss, the state has not reached the stage where the monorail is necessary.
"We have not reached the stage of development where we will need monorail. Where is the power to run it ? We have not grown to the stage to run it, as we have observed in other developed countries.
"We need power to run the monorail, but even the power project former governor Peter Odilli executed was sold by Amaechi. He squandered the money he sold the power project built by Odili without giving account of it.
"There is just little to show for the huge amount of money spent on the monorail and the Greater Port Harcourt City Development Authority", he said.
On account of his stewardship as the coordinator of taskforce on Street Trading and Illegal Parking, Amehule said that he performed his duties well, but pointed out  that no individual can satisfy everybody, irrespective of how the person tries.
He said that the state government engaged over 600 youths as task force men, adding that the state government is doing its best to ensure youths employment in the state. 
According to him, the state government has taken steps to provide employment through numerous projects such as the Cassava Plant at Oyigbo, the recent partnership with South Korea, numerous construction works being handled by Julius Berger, and the expansion of the Rivers State University, among others.
By: Corlins Walter
SON Procures Warehouse For Goods' Testing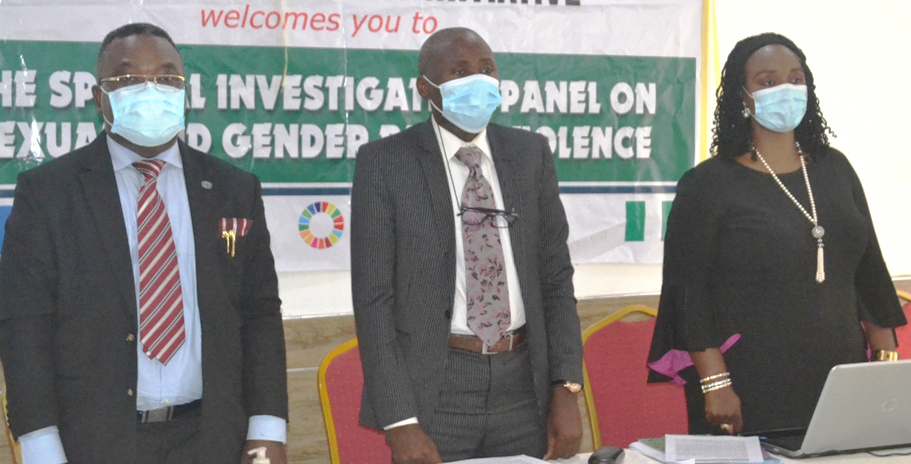 In a bid to stop the practice of arresting containers released at the seaports on the highways by its officials, the Standards Organisation of Nigeria (SON) has procured a warehouse around the port where suspicious goods will be taken to for testing.
The Director General, SON, Mallam Farouk Salim who disclosed this at a one day capacity building workshop for journalists organized by SON in Lagos, recently, said that rather than blocking suspicious goods at the port and delay other legitimate businesses coming through, they would just take those containers to their warehouse and conduct their test.
Salim explained that after testing, if the goods were found to be okay, they would release them but if the goods were found not to be okay, they (SON officials) would show those individuals how to fix the products if the products were fixable, adding that where they were not fixable; the SON would destroy them in line with their mandate.
Salim explained that the idea was to encourage ease of doing business at the seaport, saying the organisation does not want bottlenecks and bureaucracy that would stop people from achieving their legitimate goals.
He assured that the SON management would continue to rejig the system to make it more efficient.
According to him: "We have done so many changes over the years. For example, we have our own warehouse right by the port where goods that are suspicious, instead of blocking them in the port and delay other legitimate businesses coming through, we just take those containers to our warehouse which are nearby and because we have a very high professional and efficient lab in this country, we do our test, if the goods are okay, we release them. If the goods are not okay, we show those individuals how to fix those products if they are fixable, if they are not fixable; we destroy them which is our legitimate mandate by the government and by the National Assembly".
He emphasised that it was the SON's responsibility to make sure that every goods that enter the country are up to standard.  
He said: "We make sure there are consequences to any product and that any person producing substandard products will have to pay one way or the other. We will have to make sure that there are consequences for individuals buying fake products and injuring our people. We are to make sure manufacturers of goods; building materials are up to standards because collapsing buildings are not discriminatory. 
"We, as an organisation, are committed to improving our responsibility. If we expect standards from people, we have to three times inspect how we handle ourselves. So, over the years, we have collaborated with market associations, we have collaborated with importers' associations even though our responsibility is primarily to help our local producers but Nigeria has importers and they are legitimate businessmen and they are importing things that are needed in Nigeria. So, our responsibility is to make sure that whatever comes to this country is standard, is good, is not going to harm our people and our local industry".
By: Nkpemenyie Mcdominic, Lagos