Benin
The Vice Chancellor of the University of Benin, Professor
Osayuki Oshodi, resumed work Monday after almost three months absence due to ill health.
It would be recalled that Prof Oshodin, until yesterday, was last seen in the institution's campus in May, fuelling speculations about his health and calls for the appointment of a successor.
Amidst such speculation, Prof Oshodin, who wore a grey suit, yesterday made a surprise appearance at the institution's Senate building at about 11:00 a.m. to attend a meeting of the appointment and promotion board of the university amidst shouts of joy by senior staff of the university who welcomed him.
Meanwhile, three associations in the university's branch of the Senior Staff Association of Nigerian Universities (SSANU), the National Association of Academic Technologists (NAAT) and the Non-Academic Staff Union of Education and Associated Institutions (NASU) Monday berated calls by some sections in the university for the appointment of a substantive vice-chancellor for the institution because of the absence of Prof Oshodin.
SSANU, NAAT and NASU, who were represented at a press briefing at the institution by Comrade John Osaretin Alile, Comrade S.M. Momoh and Joel Idonije respectively, noted that it smacked of mischief for anyone to claim that the absence of the vice-chancellor had created tension and slowed down activities within the university.
Ekiti
The current wave of policy change across some states
controlled by the All Progress Congress (APC) has been attributed to the defeat suffered by the party in the June 21 governorship election.
The Minister of State for Works, Prince Adedayo Adeyeye who spoke yesterday, commended the people of Ekiti State for "liberating Yoruba people from bondage".
Adeyeye, who briefed journalists in his Ise-Ekiti country home, said the reversal of tuition fees from over N300,000 to N25,000 by Lagos State Governor Babatunde Fashola and the planned review of the ban on Okada in the state was an "act of deceit propelled by the fear of an impending rejection by the people in 2015."
The minister said he was proud to be part of the June 21 governorship election, which according to him has forced the APC governors to embark on "desperate review of anti-people policies. Ekiti people can now hold their heads high having liberated the South-west from oppression".
FCT
An Abuja-based group, Service Integrity Group, has faulted
a news report purportedly insinuating that the new Head of Service (HoS), Mr. Danladi Kifas, was not qualified to be appointed into the exalted position because he was allegedly indicted by a probe panel.
A statement issued by the Coordinator of the group, Mallam Sherrif Abdulahi, said: "Our attention was drawn to a news-report purported to insinuate that the new Head of Service of the Federation, Mr Danladi Kifasi , was indicted by a panel and therefore not qualified to hold public office.
"We affirm that Mr. Kifasi was cleared of any purported indictment as early as March 2006 and was also given clean bill of health by the Attorney General of the Federation in July 2006.
Kano
Dr. Abdullahi Umar Ganduje, Deputy to Governor Rabiu
Musa Kwankwaso of Kano state has broken his silence over his ambition to govern Kano after 2015, saying he is interested in the guber-race.
Ganduje during a meeting with Kano Correspondents Chapel Nigeria Union of Journalists (NUJ) said his willingness to subject himself to succeed his boss, if given the chance was borne out of his large wealth of experience and urge to build on the gigantic legacies of Governor Kwankwaso.
Ganduje, however, stated that he would be willing to wait until the Kwankwasiyya political movement of the Kano All Progressive Congress (APC) decides who will carry the flag.
Ours is a party that has just been put in place. The APC it is a merger party. So, I will urge you to wait until the time when there will be news or no news. I am interested, but I have not declared, we are still consulting, Ganduje added.
Kebbi
The office of the Permanent Secretary at the Government
House in Birnin Kebbi was gutted by fire yesterday.
Sources at the Government House told our reporter that the incident which occurred at about 4:40pm affected files and documents inside the permanent secretary's office. An official said there was no injury or loss of life.
"The Head of Civil Service, Alh Baballe Umar Yauri, just visited the scene and a committee will be set up to investigate the cause of the fire. He will also talk to the press later," he said. Unconfirmed sources said the fire was caused by an electrical surge.
Kogi
The traditional ruler of Itoduma community in Ibaji Local
Government Area of Kogi State, Ogah Attah, David Ademu Onate, has called on Governor Idris Wada to provide the community with electricity.
Chief Onate made the call yesterday in an interview with newsmen at Itoduma community, shortly after a reception organized in his honour.
Onate said "people of the area had been fighting for an autonomous traditional ruler, and that now that they had gotten one, they would now fight for development.
Onate, who was crowned on October 14, 2013 by Attah Igala, Michael Ameh Oboni 11, called on the people to remain peaceful and united.
Nasarawa
The Nasarawa State House of Assembly has suspended,
Tanko Tunga, an All Progressives Congress (APC) lawmaker for six months.
Our correspondent reports that Tunga was suspended for violating the Assembly's rules.He was also accused of attempting to snatch the mace and insulting his colleagues.
Tunga has been placed on half salary for the duration of his suspension.
Also, the state house of assembly directed its Clerk, Ego Maikeffi, to write the National Judicial Council (NJC) reporting Chief Judge, Justice Suleiman Dikko, for violating Section 188.
Niger
The Petroleum Technology Development Fund (PTDF) will
train 8,000 professional welders with a view to replacing expatriates working in similar capacity in the oil and gas industry.
Executive Secretary of PTDF, Mr. Femi Ajayi, said this yesterday while flagging off an entrepreneurship development training programme for trainees of the welders in Minna, Niger State.
"The skills gap audit and several reports since 2011 have identified fabrication as the area with the highest potential for Nigerian content development. Yet, it is one in which the least capacity development has been recorded over time.
Ondo
Many more lives in the Niger Delta region would be
touched through the programme and projects of the Niger Delta Development Commission, (NDDC) as its funding improves.
The Ondo State Representative on the Governing Board of the Commission, Barrister Benson Amuwa, said this while speaking at the flag- off of the Free Medical Programme in Igbobini, Ese Odo Local Government Area and Igo, Ilaje Local Government Area of Ondo State.
During the programme, which was organised in collaboration with Universal Medical Foundation and Pro-Health International, over 6,000 residents of the riverine communities of Ondo State received free medical services.
Barr. Amuwa urged the people to cooperate and support the medical teams to work effectively, promising that NDDC is determined to bring healthcare to the doorstep of the people.
Oyo
Former governor of Oyo State, Senator Rashidi Ladoja,
has decried the omission of his name on the voters' registration list.
Ladoja expressed his disappointment when he visited Ward 3, Ibadan North Local Government area of the state, where he went to collect his permanent voter card.
Commenting on the development, Publicity Secretary, Accord Party, Dr Nureni Adeniran, urged the Independent National Electoral Commission (INEC) to improve upon the process, so as not to deny eligible voters their rights.
Adeniran also urged the people yet to register to avail themselves of the opportunity.
Taraba
The Taraba State House of Assembly has resolved to
investigate the N10 billion loan procured in 2012 for the construction of four kilometres roads in each of the 16 local councils of the state.
Charles Maijankai had in a motion told the House that the roads were poorly done and prayed that a committee be set up to investigate utilisation of the funds.
He recalled that the House in 2012 approved the sum of N10 billion for the road projects, which were handled by Taraba State Road Construction Agency (TARCMA) and PW Company.
The motion was seconded by Muhammad Gaayam at a sitting which was presided over by the Deputy Speaker, Alhaji Adamu Tanko Maikari.
Contributing to debate on the motion, former speaker of the House,  Istifanus Haruna Gbana, said the contractors compromised standards in handling the project, adding that those concerned should be summoned.
FG Vows To Check Modern Day Slavery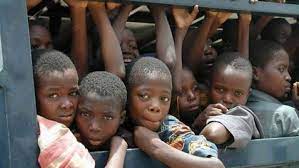 The Federal Government says it plans to check modern day slavery through awareness creation activities on the effects of illegal immigration, child labour, sexual abuse and other vices.
Director, International Cultural Relations, Federal Ministry of Information and Culture, Mrs Memunat Idu-Lah, stated this in an interview with The Tide source in Abuja yesterday.
The United Nations Educational, Scientific and Cultural Organisation (UNESCO), designated August 23 each year as the International Day for the Remembrance of the Slave Trade and its Abolition, and Nigeria is preparing to join other member countries to commemorate the day.
Idu-Lah said the ministry in collaboration with other relevant stakeholders would use the celebration to showcase the experience of victims of trafficking, to educate Nigerians on the tricks of potential traffickers.
She said: "We are looking at the effect of this slave trade on Africans and the effects of what we termed as modern day slavery.
"We have learnt in history about how people are enslaved; now we can see how people are being trafficked.
"There is illegal immigration where people are moving to locations they are not sure of their means of livelihood.  Many of them die in transit, all those vices, child labour, sexual abuse, all sorts of things that are going on.
"We want to see how we can use this celebration to also reach out to people to create awareness, let them know that these things people are doing are another forms of slavery.
"And it means we are not yet out of slavery, as of those of us who went to school and study history, we learnt of Trans-Atlantic slave trade.
"We should be able to look at what is happening now and correct these modern day slavery."
According to her, this is because generations to come will sit down and read what we did during our own time.
"It will be bad if we as educated as we are, cannot check this modern day slavery that is going on.
"One of the ways of checking it is through awareness because a lot of people don't even know when they are being lured to be trafficked, they don't know.
"Through this celebration, we can reach out; we might be having people who have experienced it,
"They will come out to tell people their experiences and alert people on the kind of languages traffickers use, how they lure them.
"People will get to know that when somebody comes and says those kinds of things they will know that this is a possible trafficker," Idu-Lah said.
Imo Police Resist Armed Bandits' Attack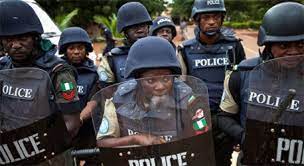 The Operation Restore Peace team of the Imo State Police Command has repelled armed bandits attack at Njaba town in the Njaba Local Government Area of the state.
The Imo State Commissioner of Police, Mr. Abutu Yaro disclosed this in a statement issued by the Command's Public Relations Officer, CSP Michael Abatham at the weekend.
According to him, the convoy of bandits was moving towards Njaba town to launch an attack but were intercepted by Operation Restore Peace team of the Nigeria Police , Imo State Command . 
The Commissioner explained that during a fire fight which ensured immediately, one of their operational vehicles was de-mobilised and two of them neutralised while the remaining ones scampered into the bush.
According to the Commissioner, one Ak 47 rifle was recovered with ten rounds of live ammunition and a locally made double barrel pistol with two expended cartridges.
The Police boss stated that the team detonated an Improvised Explosive Devices (IED) into the parking lots of a nearby Njaba Police Station causing minimal damage. 
 Mr. Yaro said that cordon and pursuant exercise is on going  in the area while advising members of the public residing in the area not to panic as the ongoing Police clearance operation is designed to root out violent criminals in that axis.
He appealed to them to avail Police information of  persons seen treating  bullet wounds or hiding within the community.
NDLEA Intercepts 35 Wraps Of Cocaine, Drugs En Route Italy, Turkey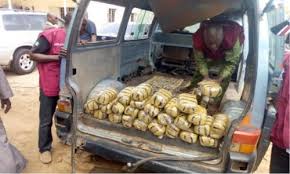 The National Drug Law Enforcement Agency (NDLEA), says it has recovered 35 wraps of cocaine from a lady passenger at the Murtala Mohammed International Airport (MMIA), Ikeja, Lagos.
NDLEA's Director of Media and Advocacy, Mr Femi Babafemi, disclosed this in a statement made available to The Tide source yesterday in Abuja.
Babafemi said that the suspect, Okafor Ebere Edith was arrested on July 31, during the outward clearance of passengers on Air Cotevoire bound to Monrovia Liberia.
He said the suspect, who tucked pellet of cocaine in her underwear to beat security checks at the airport, was however picked up for search.
This, he said, included questioning during which the wraps of the illicit drug were found on her.
"During preliminary interview, the suspect claimed that the desire to make money pushed her into drug trafficking," he said.
Babafemi said the operatives arrested another suspect, Echendu Jerry Maduakolam, an intending male passenger going to Istanbul, at Gate A Departure hall of the MMIA on July 27.
He said the suspect was arrested during outward clearance of Egypt Airline bound to Turkey in possession of 78grams of Cannabis mixed with dried bitter leaf.
"On the same day another intending male passenger, Egbon Osarodion going to Milan, Italy was arrested at the airport's Gate A Departure hall.
"This was also during outward clearance of passengers on Egypt Airlines with different quantities of 225mg Tramadol and Rohypnol concealed in foil papers wrapped in a polyethylene bag," he said.
Babafemi disclosed further that NDLEA operatives, Kontagora Area Command, Niger State, raided a warehouse at Mailefe village in Kontagora Local Government Area of the state.
The spokesman said the operation was carried out on July 29, at a warehouse where suspected drug supplies for bandits operating in parts of the state were stored.