Playing Politics With Nat. Security …How Not To Honour Nigerian Troops
When, following the terror attacks on the Twin-Towers of the World Trade Centre in New York September 11, 2001, United States President George. W. Bush described US security forces as unrivalled protectors' of  human lives and freedom; he was merely underscoring the vital role  the armed forces play in the civilization of nations.
By their brief, such security men and women are charged  with the responsibility of securing American lives and property. But in other instances, they are often in faraway lands either battling to protect American interests in other climes or  helping to defend the natural liberties of men and women in political bondage.
To succeed, such men and women in uniform ought to be assured that their labours would not be in vain; that their families would not be abandoned in course of accidents or deaths. Most importantly, that they will be appreciated by their government and peoples.
It is this rare support that often stands out the average American soldier as one of the most patriotic, daring and caring in battle. It is indeed why most American troops put in their very best in line of duty and for which each American death is a national loss and indeed demonstrated as such.
There, the political class is often united on issues of national security and are not easily given to vain talks that not only demoralize their troops but indeed are capable of undermining American safety. Such is the level of maturity often displayed by politicians in the country whose democratic model Nigeria seeks to replicate.
Strangely, the Nigerian political class has yet to stand up to that high national expectation as what seems to matter the most to it, is political gains. And to achieve same, the average Nigerian politician can make all manner of comments without first pondering the ripple effects of such talks.
The other day, the Borno State governor inadvertently berated the Nigeria Army by alluding that the Boko Haram insurgents were better equipped and more inspired than the Federal troops.
The first question that came to mind was whose interest would a Boko Haram victory serve? Nigeria's or some other country's, or who suffers the ultimate loss of such defeat? President Jonathan?
Those who think in the line of the latter miss the point. A victorious Boko Haram can never be controlled with or without President Jonathan. Instead, like every monster groomed by man, it would out-grow its owners.
Not too long ago, Nigerian troops, in course of defending country and peoples in battle against Boko Haram were accused of genocide. Infact, some alluded that innocent Nigerians were being killed by the same soldiers that should protect them and indeed called on the international community to institute a probe.
Interestingly, countless  Nigerian troops have lost their lives to the Boko Haram insurgency, through terrorists ambush and veiled attacks. None, no group of people has staged rallies in solidarity and support of the troops. None demonstrated against the danger the troops daily face and in particular, for those who lost their lives or were maimed in course of ensuring  that others lived peacefully.
But as soon as the news broke that more than 200 students of Chibok School in Borno, had been abducted, politicians garbed as civil society groups found a strong reason to blame Nigerian troops and the Commander-in-Chief. Some even ordered government to 'bring  back our girls', as if the girls were willingly sold out by either the troops or the government.
Apparently seeking same relevance after years of condoning what has grown to become Boko Haram, some politicians under the aegis of Northern Elders decided to tie the security challenges which Nigeria today face to the individual ambition of Goodluck Ebele Jonathan. They infact issued an ultimatum saying, if the security issues were not totally cleared by October this year, incumbent President Jonathan should not seek re-election.
It is true that as  President and Commander-in-Chief, Jonathan has the responsibility to ensure the  security of lives and property of Nigerians and all others who live and do business in the country. The buck indeed stops at his desk. That is, where all things are equal.
Terrorism, by its nature thrives on fear mongering. It grows on people's subservience and support. It is most destructive when potential targets are divided amongst themselves, as Nigerians are today.
But the biggest challenge of fighting terror is the seeming invincibility built around the terrorist and his tendency to build human shield around his bases. And because terrorists are not conventional armies, it requires proper intelligence, planning and probing to identify enemy targets and foes.
Even more disturbing is the fact that such terrorists are also Nigerians who move about freely during the day as civilians and soldiers at night. This means, if such 'terrorists' unknown to neighbours as such becomes a casualty, he would be described as an innocent Nigerian.
But perhaps the most delicate part of the troops' challenges, is the expected release of the Chibok girls from captivity. The troops have repeatedly explained that using force would endeanger the lives of the girls, just as trading them for Boko Haram insurgents in custody  is  a fatal plan, as such insurgents would still remain a potent danger to society.
The troops have, instead, solicited the patience and understanding of Nigerians as they tinker workable ways of saving the girls:
In all this however, it must be understood, that fighting terror is a relatively strange responsibility that the Nigerian army is today saddled with. It will require  time, training and capacity building to perfect the skills for the task.
It is not like prosecuting conventional warfare – identify enemy targets, pound and keep pounding until total surrender.
In the case of terrorists, they attack and return to basis, predominantly residential areas and use defenceless men, women and children as human shields. To spare such shields will be to spare the terrorists who will lives another day to inflict greater harm.
Yet to attack is to record civilian casualties and be accused of genocide.
This, indeed is not easy. It never has been in other lands. It took the whole of the Bush's, two term US Presidency to search for Osama Bin Ladden, mastermind of the 9/11 terror attacks on America. It took nearly four years of Obama's Presidency to finally find and kill him; making nearly 12 years.
In Afganistan' Iraq, Pakistain, Syria, Lebanon and Palestine among others, it has not been easy, because the peoples are divided by ethnic and religious divides. That division is what terrorism requires to thrive.
To fight and win the war against terror therefore, all Nigerians must forget their political and ethnic differences and persuations and rally round our troops in support and solidarity.
They must avoid comments and actions capable of heating up the polity and further polarizing the citizenry across Northern and Southern lines and across Christian and Moslem, divides.
All must appreciate the reality of the dangers we face: That terror has no real friend and that anyone could be a target.
This is why I find it regrettable that oldmen under the aegis of that Northern Elders Forum would rather than advance suggestions towards ending the insurgency tie it to the individual ambition of Jonathan, as if his non-involvement in 2015, will automatically bring to an end Boko Haram. Or will it?
My Agony is that the Northern Elders seem so certain that it will. What this means is that there is no need searching for sponsors of the terror group, who alone can determine when it dies. So, let them do the needful, not issue threats.
Soye Wilson Jamabo
90% Of Money Laundered Via Real Estate, EFCC Reveals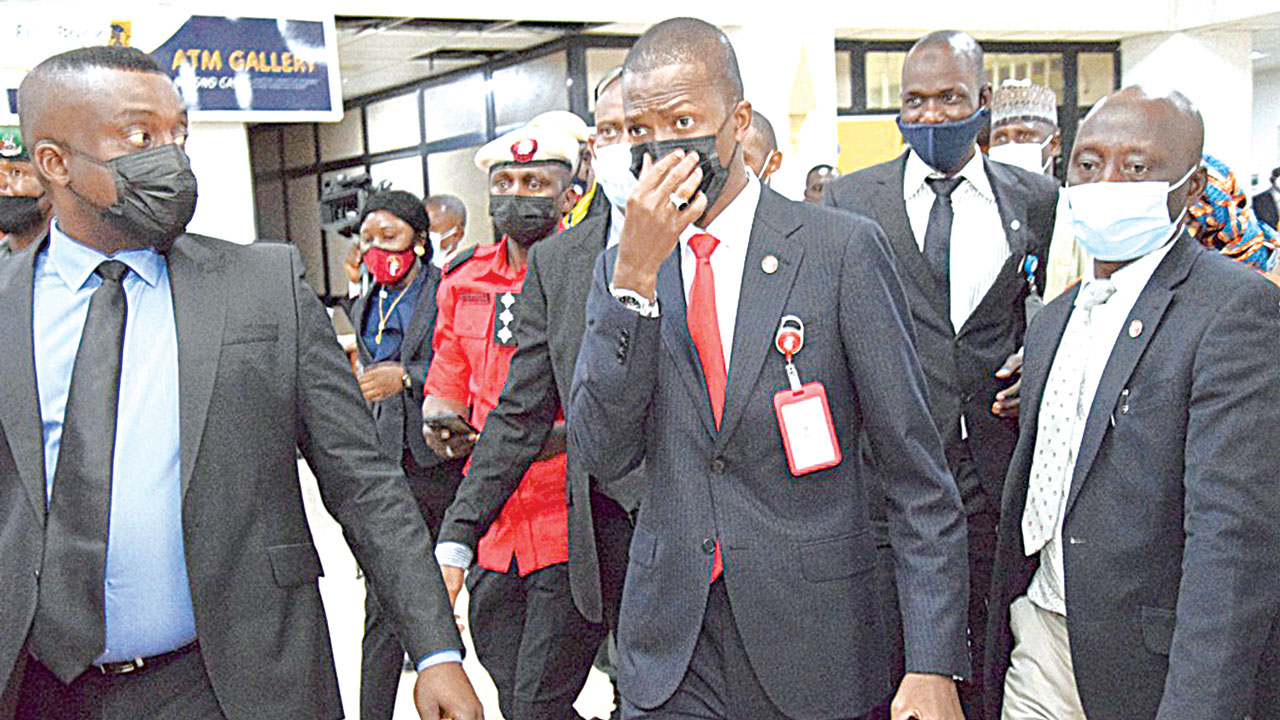 The Economic and Financial Crimes Commission (EFCC) says about 90 per cent of money laundering is done through the real estate sector.
The commission's Chairman, Abdulrasheed Bawa, stated this while featuring on Channels TV's Sunrise Daily, yesterday,
According to him, although the sector is monitored via the special control unit, more needed to be done.
According to Bawa, "One of the problems we have now is the real estate. 90 to 100 per cent of the resources are being laundered through the real estate."
He said there are so many issues involved, but that they were working with the National Assembly to stop what he called "the gate keepers" as there would be reduction in looting if there is no one to launder the money.
Bawa, the EFCC boss, gave an example of a minister who expressed interest in a $37.5million property a bank manager put up for sale.
He said, "The bank sent a vehicle to her house and in the first instance $20million was evacuated from her house.
"They paid a developer and a lawyer set up a special purpose vehicle, where the title documents were transferred into.
"And he (the lawyer) is posing as the owner of the property. You see the problem. This is just one of many; it is happening daily."
The EFCC chairman also revealed that he receives death threats often.
Asked to respond to President Muhammadu Buhari's frequent "Corruption is fighting back" expression, Bawa said he was in New York, USA, last week, when someone called to threaten him.
"Last week, I was in New York when a senior citizen received a phone call from somebody that is not even under investigation.
"The young man said, 'I am going to kill him (Bawa), I am going to kill him'.
"I get death threats. So, it is real. Corruption can fight back," he said.
On corruption in the civil service, he said there were a lot of gaps, especially in contracts processing, naming "emergency contracts" as one.
Bawa said, "A particular agency is notorious for that. They have turned all their contracts to emergency contracts."
However, he said, EFCC has strategies in place to check corruptions, one of which is "corruption risk assessments of MDAs".
According to him, "I have written to the minister and would soon commence the process of corruption risk assessments of all the parastatals and agencies under the Ministry of Petroleum Resources to look at their vulnerability to fraud and advise them accordingly."
Asked if the scope of corruption in the country overwhelms him, Bawa, the EFCC boss said, "Yes, and no."
We've Spent N9bn To Upgrade RSUTH, Wike Confirms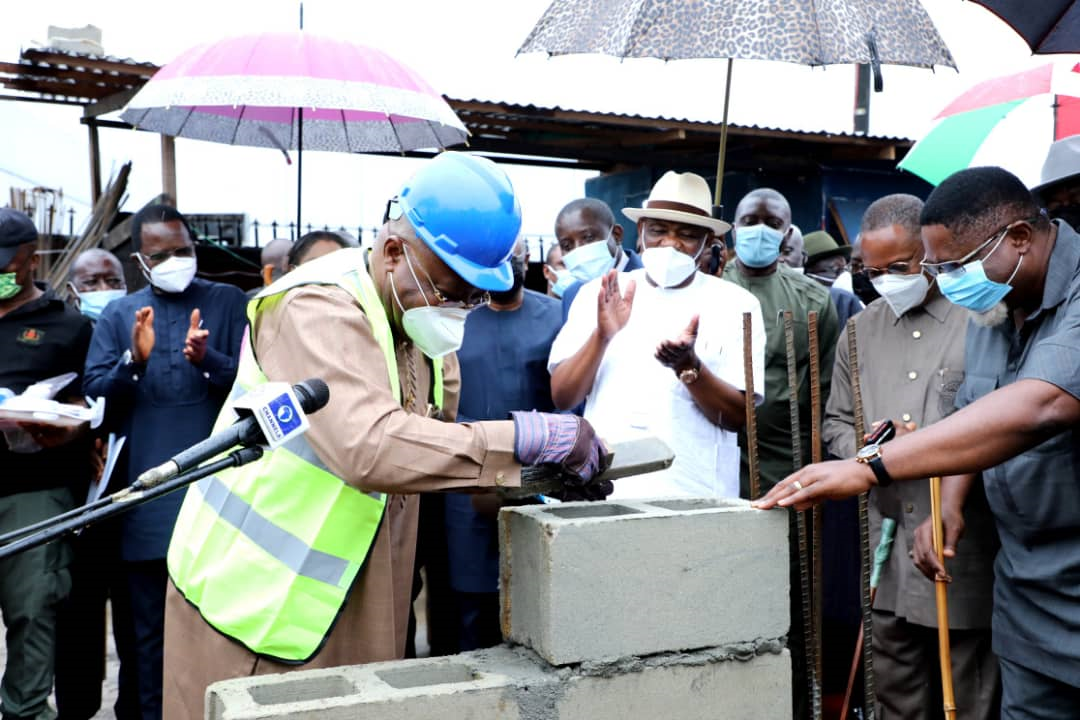 The Rivers State Governor, Chief Nyesom Wike, says his administration has spent N9billion in upgrading structures and installation of new equipment at the Rivers State University Teaching Hospital (RSUTH).
He said the fact that 40 per cent of the 2021 budget of the state is dedicated to provision of quality healthcare delivery was a further demonstration of the priority placed on the sector.
Wike made the explanation at the foundation laying ceremony for the construction of a Renal Centre at RSUTH, last Friday.
The governor said he made promise to Rivers people that the best would be provided to them in all sectors of the society within his capability because of the mandate they gave to him.
"As we came on here, I just looked around and I see the changes in this teaching hospital. I can say that we have put not less than N9billion in this teaching hospital.
"If you look at the budget, the health sector alone, what it's taking from the Rivers State Government is not less than 40 percent of the 2021 budget."
Speaking further, Wike said the state government cannot afford to implement free medical service programme in the present economic circumstance.
While dismissing the request for a subvention for RSUTH, Wike, however, commended the chief medical director and his team for their commitment to turnaround the fortunes of RSUTH.
"I have never seen anywhere that health services can be totally free. They're telling me that people who come here can't pay. I have never declared that this state is going to take over the health fees of anybody."
Also speaking, the former Minister of Transport, Dr. Abiye Sekibo, who performed the flag-off, noted that Wike's achievements in the health sector in particular, surpass what former governors of the state had done.
Sekibo said that the governor has given equal attention to every section of the health sector by providing complete health infrastructure that was positioning the state as a medical tourism destination in Nigeria.
Earlier, the Rivers State Commissioner for Health, Prof Princewill Chike, lauded Governor Nyesom Wike for his interest in the health of Rivers people.
He noted that the renal centre, when completed, would become another landmark development project in the health sector that would handle and manage all kidney-related ailments.
In his remarks, the Chief Medical Director of the Rivers State University Teaching Hospital, Dr. Friday Aaron, commended Wike for approving the renal centre.
Aaron explained that chronic kidney disease was a major burden globally with estimated 14 million cases in Nigeria.
According to him, over 240,000 of these cases require renal replacement therapy in the form of dialysis and renal transplant.
The CMD said the building that would house the centre was expected to be completed in six months and consists of two floors.
The ground floor, according to him, would house the haemodialysis unit with eight haemodialysis machines.
He further explained that the first floor of the centre would house the surgical component where most of the sophisticated equipment for kidney transplant would be installed.
Aaron said Wike has released the funds required to build, equip the centre as well as for the training of personnel locally and internationally.
Power Generation Falls 23% To 3,172MW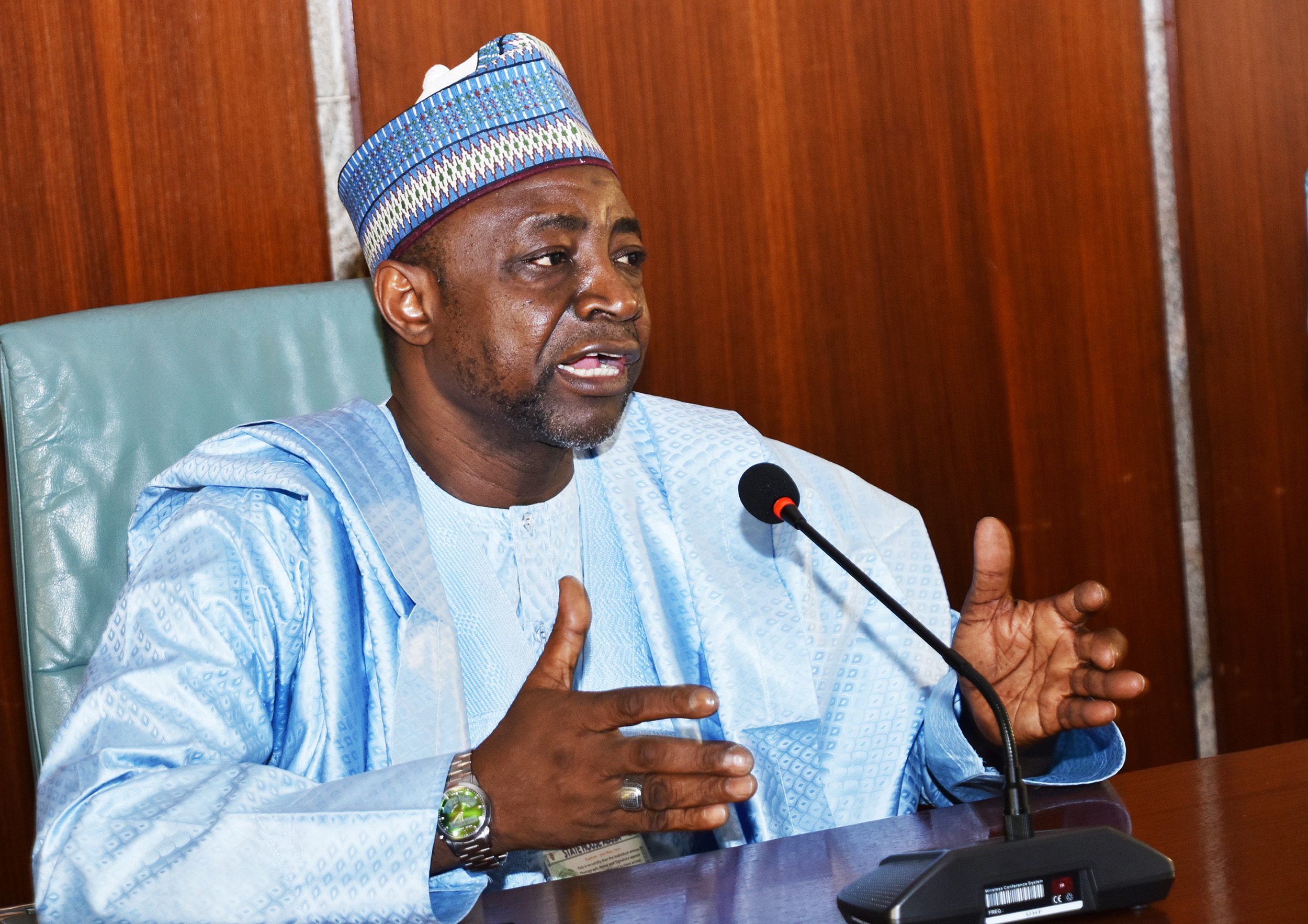 Power supply in Nigeria has failed to improve on last week's performance, as it fell by 22.9 per cent from peak generation of 4,115Megawatts on Saturday to 3,172.20MW as at 5pm, yesterday, latest data from the System Operator has shown.
According to the data, most power plants were operating far below capacity due to gas shortage with Olorunsogo Power Plant 335MW capacity; and Sapele Power Plant, 450MW capacity; completely out.
Egbin was generating at 746MW; Omoku 37.20; Omotosho (NIPP) at 105MW; while Afam was generating at 80MW.
The data showed that on the average power generation in the past seven days were 4,120.9MW on Sunday, June 6; 4,249.4 on Monday, June 7; 4,000.9MW on Tuesday, June 8; 3,720.7 on Wednesday, June 9; 3,517 on Thursday, June 10; 3,765MW on Friday, June 11; and 4,115MW on Saturday, June 12.
The International Oil Companies (IOCs), had last warned that despite Nigeria's huge gas reserves a lot needs to be done to attract investment to the sector to develop gas reserves to boost power generation in the country.
Speaking at the just concluded Nigeria International Petroleum Summit, the Chair, Shell Companies in Nigeria/MD SPDC, Osagie Okunbor, said with 203trillion Cubic Feet of gas reserves, what was needed in the country is to deliver projects that would produce the gas.
"The challenge is not just growing the reserves but in producing these reserves for the benefits of our country. Essentially growing the reserves and delivering on the production is a function of two or three elements.
"I like to see infrastructure that is required for the development of these resources at two levels. Soft infrastructure is often the one that is more important than and that is the one that is actually drives most of what you see at site."
"Soft infrastructure refers to the enabling environment and nothing pleases me as much seeing both the Senate President and the speaker of the house give very firm commitments about trying to pass the PIB this month.
"That is probably the big one of the enabling environment to provide the kind of stability we also need all sorts of other issues we need to that we have discussed severally in terms of sanctity of contract, stable policies and collaboration and I think we are well on our way there", he added.