Pensioners Demand Minimum Wage From FG
Pensioners in the five
states of the South South geo-political zones have expressed displeasure  over the delayed in the harmonizations of the 18 per cent increase  by some governments.
Rising from their zonal meeting in Yenagoa,  Bayelsa State, the Nigeria Union of Pensioner (NUP), tasked governors in the region on regular payment of pension and gratuity of retirees.
The Union's Zonal Chairman, Mr Benjamin Ettah who addressed the press at the end of the meeting highlighted various  challenges facing pensioners in the region especially payment of terminal emoluments.
Ettah said paying the gratuity was timely necessary to improve the retirees' well-being, saying that anything short of this, was an act of ungrateful mess to senior citizens who had put in their best in the service of their fatherland.
He said that the union would prefer a situation whereby Federal Government will create a  minimum pension for its members.
"The six states include: Rivers, Bayelsa, Akwa Ibom, Delta, Edo and Cross River; first, we want the 18 per cent minimum wage to reflect on their welfare package".
"Salary of officers in service have been increasing year in year out but the issue of pensioners are always far in the list to address; so, we want a harmonised pension structure.
"We we are not happy the way payment of retirees pension are been delayed; the suffering of members in the six states is worrisome. "We have sensitised our members on the need to realise that their leaders have never slept nor slumber on the move to achieve good welfare for retirees in the region," he added.
Ettah, who is also the NUP Chairman in Cross River however, commended their state Governor, Liyel Imoke for harmonising pension for all workers stating that "Pension in Cross River have been increased to 91 per cent by the state government and payment is also up-to-date.
Rivers NUP Chairman Mr Edward Festus-Alabo,  said that payment of gratuity in the state had been on hold, urging the government to resume payment for betterment of retirees.
Festus-Alabo added that pension payment was also not up-to-date, blaming union leaders for being responsible for such hardship on members.
Bayelsa NUP Chairman Dr Emmanuel Namatebe, also frowned at the suffering of pensioners in south-south zone and described it as huge burden to the union.
"In Bayelsa, the 18 per cent minimum wage is yet to be implemented by the state government for pensioners; we have made several moves to actualise good welfare package for members.  "I urge members in all the state to redouble their effort in supporting any platforms that are of good interest of retirees," Namatebe said.
Diri Gives Operational Vehicles To Security Agencies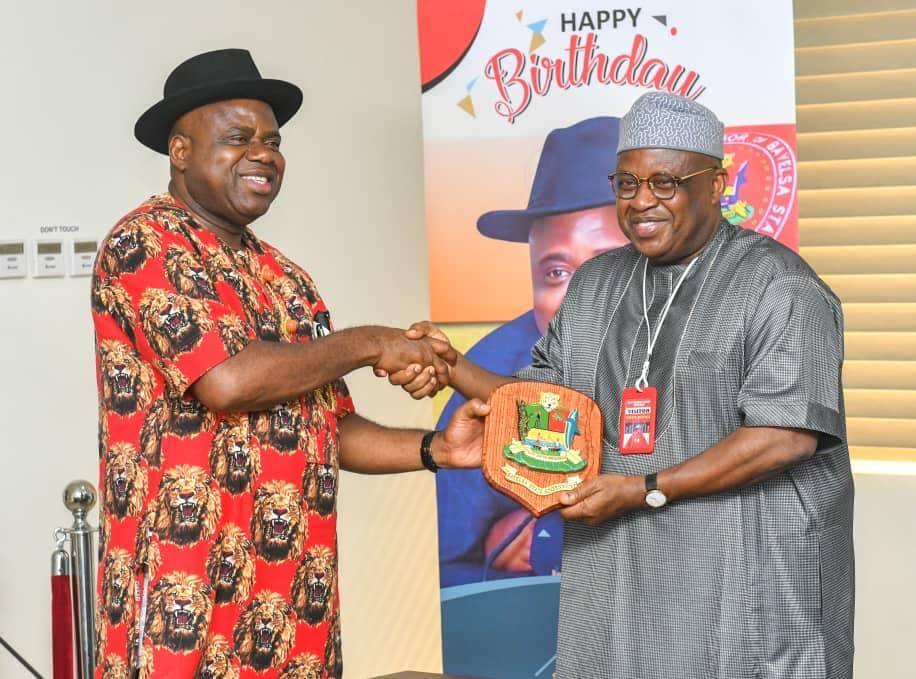 As part of efforts to further improve the security situation in Bayelsa State, Governor Douye Diri, last Thursday, donated 14 operational vehicles to the various security agencies in the State.
Senator Diri made the official presentation to the service commanders shortly after the 9th State Security Council Meeting in Government House, Yenagoa.
The governor, in a press release issued by his Chief Press Secretary, Mr Daniel Alabrah, said the donation was in furtherance of his unflinching support to the federal security agencies domiciled in the state.
He disclosed that the Hilux vehicles were the first batch donated by his government, stressing that more would be procured to boost the operations of the security personnel.
He expressed his administration's appreciation to the Service Commanders for their commitment and passion for the job of securing the people and borders of the state.
Diri also commended the cooperation and synergy between the various security agencies and the government, which he said has yielded fruitful results in every nook and cranny of the state.
"Today, we are here to assist these wonderful commanders, who since we assumed office have been up and doing. In virtually all our Security Council meetings, the issue of logistics support had been a recurring decimal. So this government has decided to continue to support them by providing these vehicles for all the federal security agencies domiciled in Bayelsa State", he said.
"This is the first batch. We are believing God that going forward, we will still procure more and invite them again for another round of presentation to enable them do what they know how to do best in securing the people and our borders. Let me on behalf of the government and people of Bayelsa State appreciate these wonderful Service Commanders for their commitment and passion for the job they have been appointed to do", he added.
"Importantly, I commend the cooperation and the synergy between the security agencies and the Bayelsa government. We thank you all and believe that these would assist you in your job to secure Bayelsa and people of the state", the state chief executive noted.
The governor charged all citizens and those doing business in the state to realise that they were also security agents and must remain security-conscious.
He described Bayelsa as one of the most peaceful states in the country, which he said had been made possible by the cooperation between the security agencies and his administration.
Governor Diri presented the vehicles keys to heads and commanders of 13 security agencies, including the Nigerian Army, Nigerian Navy, the Air Force, Nigeria Police and the Nigeria Security and Civil Defence Corps.
Others were the Nigeria Correctional Service, Nigeria Immigration Service, Directorare of State Services, Nigeria Drug Law Enforcement Agency, Nigeria Customs Service and the Federal Road Safety Commission.
By: Ariwera Ibibo-Howells, Yenagoa
Ondo Officials Visit Edo To Understudy Revenue Operation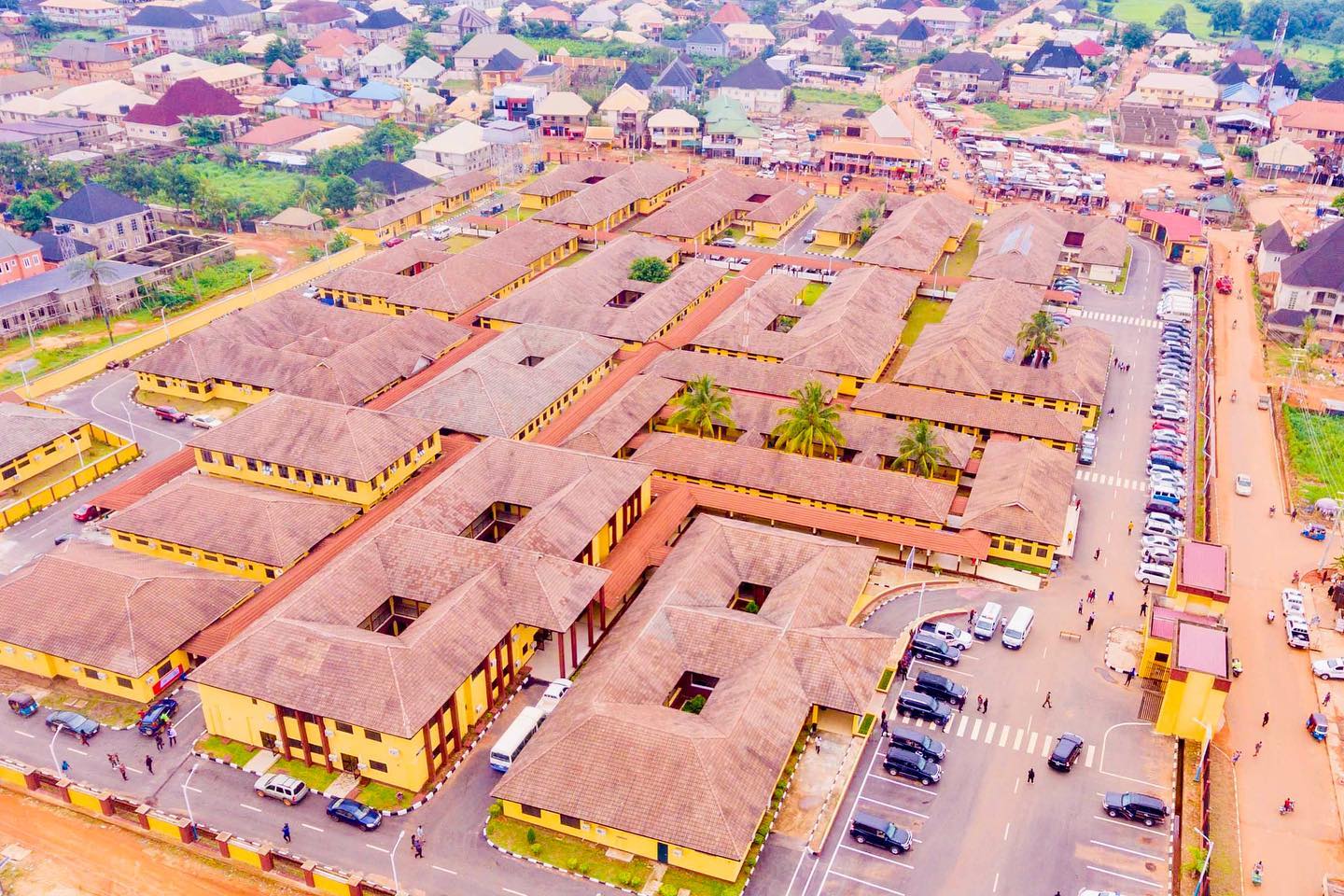 The Ondo State Government has commended the technology-driven Edo State Internal Revenue Service, (EIRS), describing it as top notch.
Director, Ondo State Internal Revenue, Segun Enikuomehin, who made the commendation, last Monday in Benin, said he led his team to Edo to understudy the seamless EIRS revenue administration system.
Enikuomehin said members of his team were in the state to gain knowledge from the EIRS blueprint on tax reforms and management, with plans to create "our own seamless revenue administration."
"Ondo State Internal Revenue Service team is here to understudy how to run a seamless tax process.
"Alhough the process is still ongoing and open for improvement, we are building upon use of technology to drive the revenue process which follows best global practices for both establishments and allows taxpayers to pay from the comfort of their homes," he said.
He praised the EIRS Executive Chairman for having a dedicated and versatile management team which satisfactorily took them through the Edo Revenue Administration Service (ERAS) process.
Receiving the tax experts, EIRS Executive Chairman, Igbinidu Inneh, gave insight into the workings of Edo ERAS.
According to him, "ERAS is a technological process which birthed owing to the need to efficiently manage revenue administration using technology.
"It is a system that seamlessly warehouses different revenue solutions across different revenue streams which helps to capture, profile, assess, notify and enables individual or corporate taxpayers settle taxes.
Mr Inneh noted that ERAS which was ranked one of the best in sub Saharan Africa, was 100 per cent intellectual property of the EIRS built to manage and automate the entire revenue generation spectrum in Edo.
He added that "the IT solution which has further improved IGR performance, consists of central system, revenue system and mobile system, all geared towards ease of data tracking, tax settlement, electronic treasury receipting and MDAs certificate approvals."
On hand to share the Service's experiences and successes achieved thus far with the deployment of ERAS, were the Secretary to the Revenue Service, Lilian Giwa-Amu; Executive Director, Other Revenue, Okodugha Emmanuel; and the Head, ICT Department, Aliu Ehizojie.
They variously respectively shared insights on the informal sector, consumption tax, enforcement activities, local government harmonised taxes/ levies and a complete understanding of the ERAS process.
…As More Commissioners, SAs, Others Abandon Offices Over Defection
Many Commissioners, Special Advisers, Assistants and other political appointees have abandoned their offices in Cross River State as a result of the Governor's defection to APC.
Our Correspondent who went round various offices reports that many offices of the top appointees were empty.
Some staff working with some of the appointees said their bosses said they cannot work under Governor Ayade/APC-led government.
"My bosses had said openly that they cannot work under Governor Ayade-led APC government, hence they have to abandon their offices," some staff enthused.
Most of those who defected with him however stated that, they will come back to PDP during the elections.
"It's only that they have nothing doing for now, hence they went with him. When the chip is down, they will decide.
"Governor Ayade will be shocked because more people will abandon him. He has no structure on ground," they claimed.
Meanwhile, the Secretary of the State Primary Management Board, Hon Wilfred Ina has resigned,.
He said, "As an ethical politician and a firm member of the PDP with a clear understanding of the party's core vision and mission for our dear country and who has enjoyed several privileges under the party, I cannot afford to jump boat to another party which ideologies do not align with and which views are widely considered by Nigerians as not being democratic and innovative enough to move our country to her expected destination.
"However, having the opportunity to serve in the Board has helped broaden my experience in governance and will be readily available to more opportunities that can help us build a better Cross River State in the future.
"I sincerely thank Your Excellency for the wonderful opportunity to serve and extend my warmest regards," he stated
Another commissioner that dumped the government was Commissioner for Education and Commissioner for Water Resources respectively, Hon. Obol Godwin Ettah (Ph.D)
"It was indeed a great pleasure working with you, given your high intellectual ability to inspire a rising generation.
"My prayer for you is that God grants you success in all your future endeavours. Please accept my best regards."
However, Special Adviser, Media and Publicity to the Governor Christian Ita, in a statement said, the Governor accepted their resignations.
By: Friday Nwagbara, Calabar