Before The Confab Resumes …A Case For Improved Derivation
When the National Conference resumes plenary early next month, after a forced recess, it would still be faced with one of the most thorny issues that informed a dialogue of the kind. It will discuss, and if possible, fashion a final recommendation on the report of its Committee on Devolution of Power.
Under this are issues such as resource control, derivation principle, revenue sharing formula and the development and exploitation of mineral resources nationwide. Let's not forget, conference had favoured fiscal federalism with states as federating units.
This means all issues must be tailored towards actualizing true federalism in its proper sense; quasi-independence of federating units, resource development and control, and internal security, among all others.
However, the evolution of states in Nigeria and their dependence on hand-outs from the central government must first be put in context, if we are to appreciate the real and apparent road-blocks to actualising fiscal federalism.
From independence when Nigeria had the Northern, Western and Eastern regions, to post-civil war's 12 states, the country today has 36 states, created not based on economic viability but mainly frivolous yardsticks that tilt towards total dependence on oil and gas produced exclusively in the Niger Delta region.
Among the yardsticks are landmass, population, political integration and essentially reward, for political and military tin-gods. This is without consideration of the challenges in years after oil and gas.
Ironically, every state in the federation has the potential to identify, develop and control its own resources, be it mineral or agriculture. Before the discovery of oil in commercial quantities more than 50 years ago in Oloibiri, each of the regions developed their resources and enjoyed between 50 and 100 per cent control.
Even today, there are states of the federation that are rich in gold deposits and other solid minerals, which if developed, could check the total dependence on oil. These are reluctant to do so, content with the monthly allocations they get from the central government, which enjoys near total control of all mineral resources.
Section 44(3) of the 1999 Constitution, as amended states: Notwithstanding the foregoing provisions of this section, the entire property in and control of all minerals, mineral oil and natural gas in, under or upon any land in Nigeria or in, under or upon the territorial waters and the Exclusive Economic Zone of Nigeria shall be managed in such manner as may be prescribed by the National Assembly".
This is against the dictates of true Federalism. It was however, fashioned to draw resources that would feed states who contribute little or nothing to the allocation table. Another road-block is the Land Use Act which vests all lands in the control of government.
Therefore, all the debates and horse-trading that characterised the last days of the conference are tilted in favour of a status quo that compensates indolence, laziness and greed, instead of long-suffering, productivity, environmental degradation and infrastructural deficit.
How else can one explain the stiff-neck opposition to review of the derivation formula from 13 per cent to 18 per cent? For how long shall the oil-bearing states and communities be made to bear the brunt of oil and gas exploitation and production, sacrifice their once arable lands and lose their traditional occupations of fishing and farming, and yet, depend on a paltry 13 per cent for environmental remediation and pollution control.
These were part of the fears minorities expressed since the amalgamation of the Northern and Southern Protectorates by Lord Fredrick Luggard in 1914. It was for the same concerns that the colonial powers convoked conference after conference, and issued report after report to assure minorities of their protection and economic survival.
More than 100 years after, the same fears that informed their reluctance to be part of Nigeria still remain unaddressed, with their economic rights daily violated with impunity by others, simply depending on numbers.
Where good conscience, equity, justice and fair-play have roots, the Federal Government should concern its-self with efforts geared towards regular remediation of the environment as a means of restoring the people's traditional means of livelihood-fishing and farming.
Another is to encourage aggressive agricultural pursuits, since it is now almost certain that oil and gas have expiry dates. And not too far way. This means, the people's capacity to build alternatives must be enhanced through technology-driven education, provision of standard infrastructure like good roads, water and electricity to drive manufacturing and industrial concerns.
All these and more, including basic healthcare, education and economic empowerment cannot be achieved with a paltry 13 per cent derivation. This is a constant source of frustration not only among the affected states and their political elite but indeed, the youth of the affected areas.
Unfortunately, it was that same frustration that led to the Niger Delta militancy resulting in a drastic drop in national earnings from crude oil production. During the insurgency, the militant youth disrupted production of oil in several flash-points that almost grounded the federation.
It was to check that steady drift into economic precipice that the Umaru Musa Yar'Adua presidency pronounced the amnesty package. And with that, Nigeria's earnings from oil improved, and today accounts for more than 70 per cent of national revenue.
What is wrong with one who contributes over 70 per cent revenue requesting to enjoy only 18 per cent? Whose interest is it should the Niger Delta insurgency resume on account of the open injustice some Northern delegates seek to pursue.
On the last count, some Northern delegates at the conference even insisted on the appropriation of 5 per cent as reward for the destruction unleashed on the North East region by the terrorist group Boko Haram. To them, if Niger Delta militants must enjoy amnesty, the Northern region must be compensated in some way, even if the Boko Haram has severally refused to heed the call to down arms and embrace dialogue.
Unfortunately, such delegates still tie their likely support for improved derivation formula to the appropriation of 5 per cent of national earnings to rebuild the North East and other zones in the North. This is without consideration of the fact that the affected areas bring little or nothing to the federation revenue allocation table, except pick monthly hand-outs. If the Boko-Haram chooses to reign supreme on account of the people's loud silence, should other zones be made to pay?
The just struggle of the oil-bearing Niger Delta which systemic denial resulted in militancy, is quite unlike the Boko Haram terrorist siege, and should never be so equated. One is an economic hub seeking its due, while the other is a beggar having a choice.
As the conference resumes therefore, commonsense and good conscience must prevail among the delegates, and without further bickering, endorse the 18 per cent derivation recommended since the last days of the Olusegun Obasanjo Presidency, but truncated by that National Conference's third term agenda.
If 18 per cent was okay in 2006, shouldn't it be reviewed upwards eight years on? Should it be subjected to such bitter debate capable of disrupting the conference?
The federating states of Nigeria must see the urgency to diversify and be productive. They must pursue economic independence to complement their political relevance. The days are gone when one state will not only depend on the resources of the other but will even dictate how such states' resources should be administered.
In a true federation, states are the producing units and control their various resources. They merely pay taxes and contribute towards common needs like national security, currency and maintaining the national army, among other basic needs.
My Agony is that a lot of premium is placed on numbers and not quality of contribution to the commonwealth, which is why beggars not merely have choices, they decide what others must get.
Soye Wilson Jambo
90% Of Money Laundered Via Real Estate, EFCC Reveals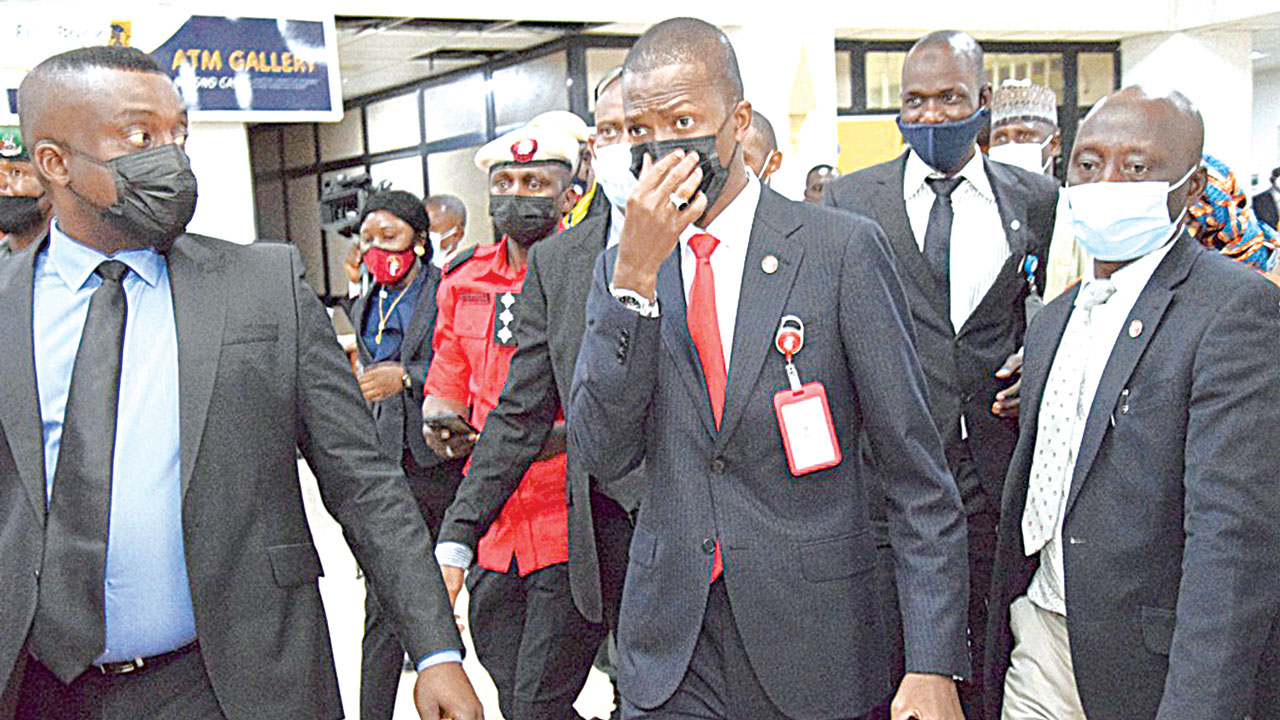 The Economic and Financial Crimes Commission (EFCC) says about 90 per cent of money laundering is done through the real estate sector.
The commission's Chairman, Abdulrasheed Bawa, stated this while featuring on Channels TV's Sunrise Daily, yesterday,
According to him, although the sector is monitored via the special control unit, more needed to be done.
According to Bawa, "One of the problems we have now is the real estate. 90 to 100 per cent of the resources are being laundered through the real estate."
He said there are so many issues involved, but that they were working with the National Assembly to stop what he called "the gate keepers" as there would be reduction in looting if there is no one to launder the money.
Bawa, the EFCC boss, gave an example of a minister who expressed interest in a $37.5million property a bank manager put up for sale.
He said, "The bank sent a vehicle to her house and in the first instance $20million was evacuated from her house.
"They paid a developer and a lawyer set up a special purpose vehicle, where the title documents were transferred into.
"And he (the lawyer) is posing as the owner of the property. You see the problem. This is just one of many; it is happening daily."
The EFCC chairman also revealed that he receives death threats often.
Asked to respond to President Muhammadu Buhari's frequent "Corruption is fighting back" expression, Bawa said he was in New York, USA, last week, when someone called to threaten him.
"Last week, I was in New York when a senior citizen received a phone call from somebody that is not even under investigation.
"The young man said, 'I am going to kill him (Bawa), I am going to kill him'.
"I get death threats. So, it is real. Corruption can fight back," he said.
On corruption in the civil service, he said there were a lot of gaps, especially in contracts processing, naming "emergency contracts" as one.
Bawa said, "A particular agency is notorious for that. They have turned all their contracts to emergency contracts."
However, he said, EFCC has strategies in place to check corruptions, one of which is "corruption risk assessments of MDAs".
According to him, "I have written to the minister and would soon commence the process of corruption risk assessments of all the parastatals and agencies under the Ministry of Petroleum Resources to look at their vulnerability to fraud and advise them accordingly."
Asked if the scope of corruption in the country overwhelms him, Bawa, the EFCC boss said, "Yes, and no."
We've Spent N9bn To Upgrade RSUTH, Wike Confirms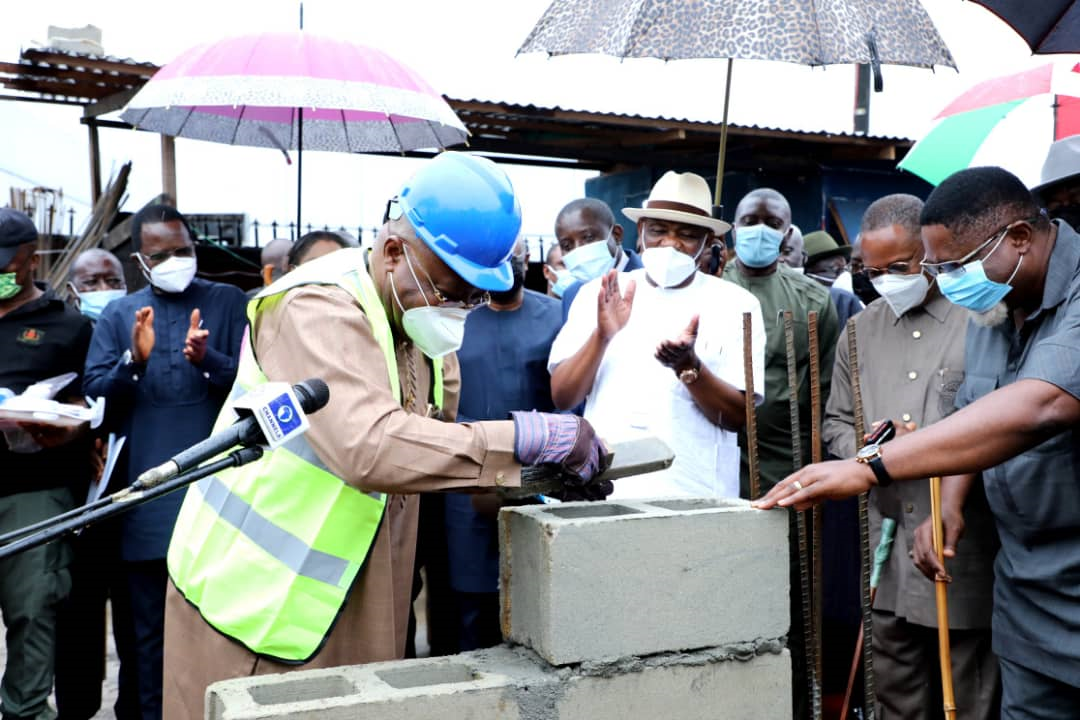 The Rivers State Governor, Chief Nyesom Wike, says his administration has spent N9billion in upgrading structures and installation of new equipment at the Rivers State University Teaching Hospital (RSUTH).
He said the fact that 40 per cent of the 2021 budget of the state is dedicated to provision of quality healthcare delivery was a further demonstration of the priority placed on the sector.
Wike made the explanation at the foundation laying ceremony for the construction of a Renal Centre at RSUTH, last Friday.
The governor said he made promise to Rivers people that the best would be provided to them in all sectors of the society within his capability because of the mandate they gave to him.
"As we came on here, I just looked around and I see the changes in this teaching hospital. I can say that we have put not less than N9billion in this teaching hospital.
"If you look at the budget, the health sector alone, what it's taking from the Rivers State Government is not less than 40 percent of the 2021 budget."
Speaking further, Wike said the state government cannot afford to implement free medical service programme in the present economic circumstance.
While dismissing the request for a subvention for RSUTH, Wike, however, commended the chief medical director and his team for their commitment to turnaround the fortunes of RSUTH.
"I have never seen anywhere that health services can be totally free. They're telling me that people who come here can't pay. I have never declared that this state is going to take over the health fees of anybody."
Also speaking, the former Minister of Transport, Dr. Abiye Sekibo, who performed the flag-off, noted that Wike's achievements in the health sector in particular, surpass what former governors of the state had done.
Sekibo said that the governor has given equal attention to every section of the health sector by providing complete health infrastructure that was positioning the state as a medical tourism destination in Nigeria.
Earlier, the Rivers State Commissioner for Health, Prof Princewill Chike, lauded Governor Nyesom Wike for his interest in the health of Rivers people.
He noted that the renal centre, when completed, would become another landmark development project in the health sector that would handle and manage all kidney-related ailments.
In his remarks, the Chief Medical Director of the Rivers State University Teaching Hospital, Dr. Friday Aaron, commended Wike for approving the renal centre.
Aaron explained that chronic kidney disease was a major burden globally with estimated 14 million cases in Nigeria.
According to him, over 240,000 of these cases require renal replacement therapy in the form of dialysis and renal transplant.
The CMD said the building that would house the centre was expected to be completed in six months and consists of two floors.
The ground floor, according to him, would house the haemodialysis unit with eight haemodialysis machines.
He further explained that the first floor of the centre would house the surgical component where most of the sophisticated equipment for kidney transplant would be installed.
Aaron said Wike has released the funds required to build, equip the centre as well as for the training of personnel locally and internationally.
Power Generation Falls 23% To 3,172MW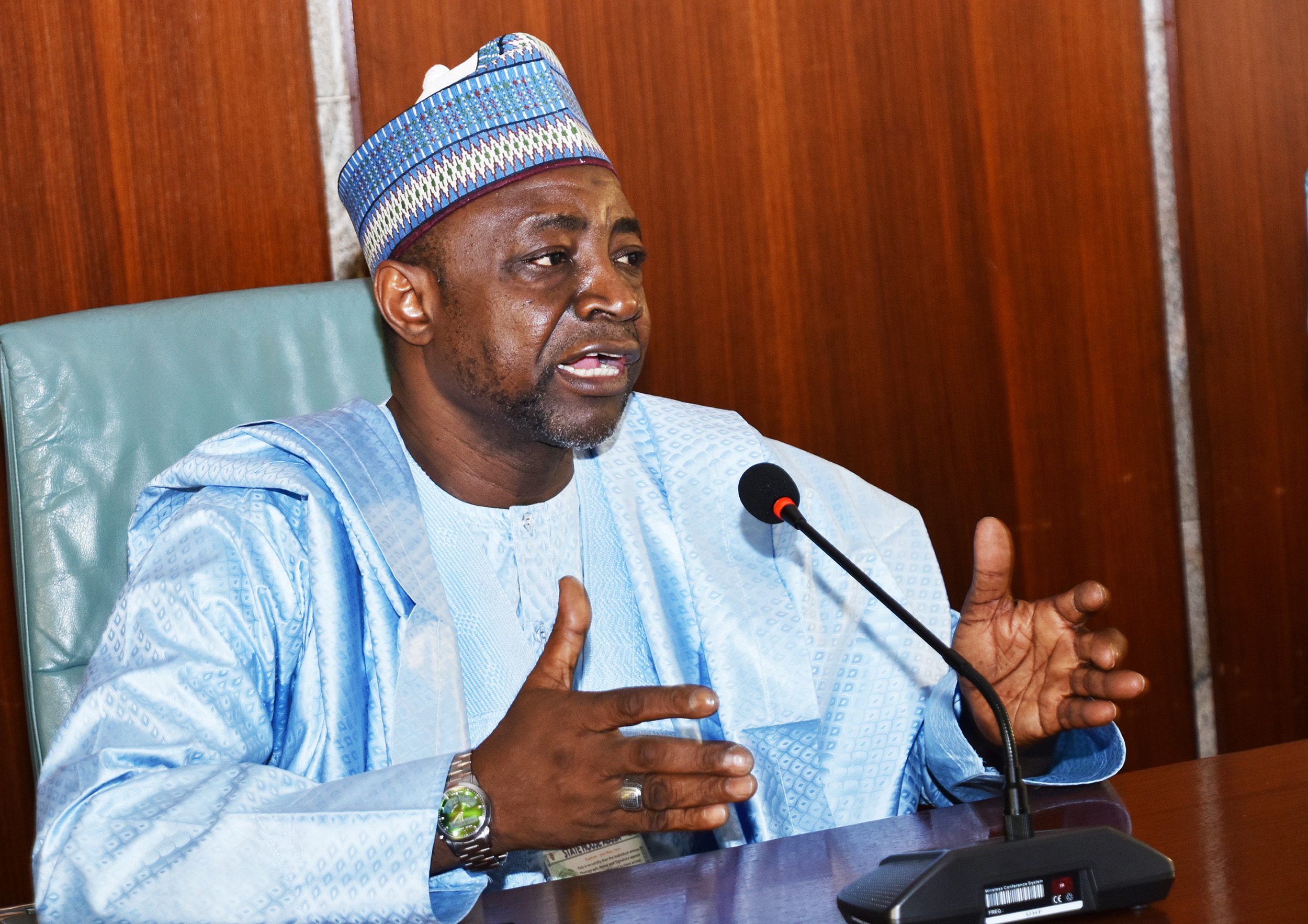 Power supply in Nigeria has failed to improve on last week's performance, as it fell by 22.9 per cent from peak generation of 4,115Megawatts on Saturday to 3,172.20MW as at 5pm, yesterday, latest data from the System Operator has shown.
According to the data, most power plants were operating far below capacity due to gas shortage with Olorunsogo Power Plant 335MW capacity; and Sapele Power Plant, 450MW capacity; completely out.
Egbin was generating at 746MW; Omoku 37.20; Omotosho (NIPP) at 105MW; while Afam was generating at 80MW.
The data showed that on the average power generation in the past seven days were 4,120.9MW on Sunday, June 6; 4,249.4 on Monday, June 7; 4,000.9MW on Tuesday, June 8; 3,720.7 on Wednesday, June 9; 3,517 on Thursday, June 10; 3,765MW on Friday, June 11; and 4,115MW on Saturday, June 12.
The International Oil Companies (IOCs), had last warned that despite Nigeria's huge gas reserves a lot needs to be done to attract investment to the sector to develop gas reserves to boost power generation in the country.
Speaking at the just concluded Nigeria International Petroleum Summit, the Chair, Shell Companies in Nigeria/MD SPDC, Osagie Okunbor, said with 203trillion Cubic Feet of gas reserves, what was needed in the country is to deliver projects that would produce the gas.
"The challenge is not just growing the reserves but in producing these reserves for the benefits of our country. Essentially growing the reserves and delivering on the production is a function of two or three elements.
"I like to see infrastructure that is required for the development of these resources at two levels. Soft infrastructure is often the one that is more important than and that is the one that is actually drives most of what you see at site."
"Soft infrastructure refers to the enabling environment and nothing pleases me as much seeing both the Senate President and the speaker of the house give very firm commitments about trying to pass the PIB this month.
"That is probably the big one of the enabling environment to provide the kind of stability we also need all sorts of other issues we need to that we have discussed severally in terms of sanctity of contract, stable policies and collaboration and I think we are well on our way there", he added.