Periscoping Nigeria's Health System
During a recent ranking of
Global Health Systems of the United Nations member states by the World Health Organization (WHO), the Nigerian Health System was ranked 187th out of 191 member states ranked. This ranking looked at the impact of the health system on the member states population health using well accepted health indicators.
In developed countries, healthcare, education, and welfare of the population are accepted responsibilities of the government. This principle and concept has recently been consolidated by the United Nations (UN), declaring the provision of basic healthcare to the population of every country one of the Fundamental Human Rights. And Nigeria is signatory to this Declaration.
This article draws our collective attention to an expensive and wasteful national crisis with many silent victims. Let's begin the review.
An America adage says, "you have to know where you come from in order to know where you are going"
The Nigerian two-tier Health System has its genesis from the colonial era when Nigeria was under the British Empire. During the Colonial days all British nationals and Nigerian politicians with any serious health condition in the country were transported to Britain for treatment. Meanwhile, functional General Hospitals were built and operated in the cities and some midsize towns, and British Missionaries also operated excellent Missionary Hospitals for the rest of the population in the remaining midsize towns.
Since independence in 1960 and for over 53 years, this relics of colonialism has remained in the Nigerian Health System. Today, the Nigerian politicians, top civil servants, military officers, current and retired, and heir families that constitute the "neocolonial masters" are routinely air-evacuated to Canada, Britain, France, Germany, South Africa, Middle-Eastern countries, Australia, and other European countries for all their medical care including, medical check up in the form of medical vacation at public expense while the rest of the Nigerian population makes do with ill-equipped, poorly maintained, inadequately staffed, and dysfunctional public health facilities, most of which are in very deplorable State.
Lest we forget, our national health infrastructure was neglected for many years under the series of military dictatorships some of who just allowed poorly trained staff to run these institutions due to severe brain drain and intellectual flight from the country for various reasons. The patients at these hospitals usually get a list of medical supplies including drugs, intravenous fluids and tubings, syringes, needles sheets, and disinfectants to come with at admission or family members must rush to get the items on the list while the patient is processed.
This "two-tier health system" as it operates in Nigeria is medically unethical, morally indefensible, and discriminatory by class. The Nigerian political elites invariably commit "moral hazard" overseas as they consume more medical services than if they had to pay the entire bill out of their pockets.
From Health Policy and Management perspective, this "two-tier health system" in Nigeria creates severe health disparities, and makes the totality of the Nigerian Health System appear disorganised, dysfunctional, uncoordinated, fragmented, duplicative in services, expensive, wasteful, and economically unsustainable, thus, the very poor ranking by the WHO (187th out of 191).
A quote from a recent policy paper from the Federal Ministry of Health, Abuja is both instructive and substantiates most of the above mentioned health policy concerns, I quote, "the health status of Nigerians are in deplorable state with numerous problems including low motivation for health professional workers, a culture of corruption and little consultation between the Federal and the State authorities and between Federal Ministry of Health and other Federal Ministries" unquote. Given such self-assessment, do you wonder why Nigeria has the second highest maternal mortality in the world?"
It is imperative to state that there are enough accumulated blames in the 53 years of our independence to go around. We need to recognize that we can not waste any more time or resources. Everyone must sacrifice, specially our elected officials who remain the most beneficiaries of "the two-tier health system".
Health care reform takes time to mature and for a reform to endure, it has to be a comprehensive overhaul and not patchwork of incremental healthcare improvements on the status quo. We know that our current health system is broken and needs fixing immediately. We ought to develop a comprehensive National Health Plan and stick to it, but right now, we do not have one. If we do, it should not be put close to the vest of the Minister of Health and his Federal Ministry of Health officials. Unfortunately, this Minister's actions appears to favour "For-Profit" Health System solutions for Nigeria to a Universal Health System where healthcare is a right of all Nigerians and not to a privileged few. Data from WHO shows globally that, the nations with the best health Systems (France, Japan, Sweden, and Britain) also have the most cost-effective healthcare, and they are insuring the health of all their citizenry.
What every Nigerian must realize is that as a nation, we have wasted billions of US dollars (or Trillions of Naira) in Overseas Health Care the last 53 years on our "neocolonialists" (our political elites). These are resources we could have used to improve our national health infrastructure, purchased modern equipments for our health facilities, build adequate capacity, recruit, train, and retain the health professionals needed to operate the system. Hopefully, the next 53 years will be innovative and more visionary for the Nigerian Health System than the last 53 years.
Consequently, I make the following few of many recommendations:
*Regionalisation of the National Health System following the Six Geo-Political Zones/Regions and formation of Regional Health Systems and Regional Health Management Teams. For example, North Central Health System and the Niger Delta Regional Health System.
*Any reform agenda must comprehensively review all four-components of any health system namely: finance, insurance, delivery system, and payment. Imperative questions on these components are: 1) How will the reform be sustainably financed nationally, regionally, at the State, LGA, and community levels? 2) Can the National Health Insurance Scheme be rolled out immediately for all Nigerians as a National Universal Health Insurance Plan as in Britain? If not, why? There has been enough pilot studies of the scheme and it is time to get serious and stop wasting resources. The new health delivery system should have universal access to healthcare for all Nigerians and should be located close to where the people live. Finally, what type of payment system do we need for all the providers? Single-payer system as in Britain and Canada or multiple-payer system as they are trying to work out in the United States?
*Some form of health workforce brain drain Reversal Program must be developed and instituted to bring home Nigerian Health Professionals Overseas and stem the exodus of our "best and brightest health professional" graduates to foreign countries.
*Health Information Technology and Electronic Health Records (HIT-EHR) diffusion must be an integral part of any 21st Century Health Care Reform. Computers will help the reform go faster, smoother, reduce cost, provide accountability, transparency, improve patient safety, improve quality of care, with no more lost patient paper charts and records.
*Primary care and evidence based preventive care must be central to the basic health care for all with medical homes for chronic disease care. Primary and preventive care must be key to this reform agenda because data shows that 75-85% of any population only need primary care service in a given year and only 5-10% need tertiary (University Teaching Hospital) type care. Further, high ratio of Primary Care Providers in any population is associated with lower hospitalisation rate, and adults who have primary care physician as their regular doctors experience lower mortality and lower health care costs.
*Our federal proxy Health Agencies and Commissions must be streamlined and merged to work co-operatively with the regional, states, and local governments. The University Teaching Hospitals and Federal Medical Centers will co-ordinate the healthcare in each state, down to the local government, and community levels through the Clinical Service Line (CSL)-Model chaired by their more skilled, competent, and highly trained chairmen and Chiefs of Service. The CSL will be Co-Chaired by a management expert for efficiency and effective management of the program and resources allocated to each Clinical Service Line.
*Every community in Nigeria needs either Community Health Centre (CHC) or Mobile Clinics for our Very Rural Areas coordinated from their LGA-District Hospitals. Each CHC must have Teams of Medical Home Primary Care Physicians with Health information -Systems-Electronic Health Records, Out-Patient Pharmacy, Medical Labs, x-Ray, Urgent Care, and a Birthing Center run by midwives supervised by doctors at their LGA District Hospitals. Each Clinical Service Line will have directors at the LGA-Hospitals and CHC coordinated from the University Teaching Hospital or Federal Medical Center at the State capital.
*Patient Safety initiatives and Patience Compensation for medical errors, accidents, injury, and death as a consequent of health care through no fault of theirs should be considered in the new health delivery system to be formulated.
*A National Healthcare Consensus Conference should be convened consisting of: 1) national, regional, state, and local legislative and executive branches of government: 2) representatives of the health professions, health industry, and labor: 3) experts in health economics, health policy and Management, budgetary processes, and health services administration. This should be a retreat of workshops, small group sections, and presentations for 3-4 weeks at the end of which a truly National Health Plan will emerge that will provide universal access to healthcare for all Nigerians executed (95-99.9%) in Nigeria by Nigerians to be implemented over 3-4 years that will eliminate the "two-tier health system".
*While the foregoing reforms are taking shape, the Federal Ministry of Health should immediately buy health insurance in every country Nigerian governments transport Nigerians for cost-effective healthcare. It is well known that health services overseas is more expensive without health insurance than with one.
This comprehensive overhaul of the National Health System as proposed above will enormously expand the health sector of the Nigerian economy, creating thousands if not, millions of jobs nationwide, and thus, contribute to our economic growth and Gross Domestic Product (GDP) in the next rebasing of the Nigerian economy.
The National Conference and the National Assembly should carefully review our health system on national security grounds, the dysfunction of the current Nigerian Health System, and the waste of our scarce national health resources. They must not accept any patchwork of incremental healthcare improvement on the status quo if, there is no comprehensive reform agenda to eliminate "the two-tier health system" as discussed above. It will do nothing for the greater good of Nigerian healthcare, knowing what they do now, about the national need for universal health insurance and universal access to healthcare.     .
As an expert in Population Health Policy and Management, I can say, it is not that Private (For-Profit) Health System has not been tried, it has failed woefully everywhere. This is why all European countries, Japan, Norway, Denmark, Australia, and South Korea have abandoned it since after the Second World War and embraced Universal Healthcare for its cost-effectiveness and provision of universal access to healthcare for all their citizenry. United States was the last industrialized country to change their health system and they too are in the process of making the switch right now. There are multiple countries with best practice of Universal healthcare Nigeria can emulate like Britain, Canada, Sweden, and other players that will help us get it done like WHO and the World Bank. Nigeria will not be reinventing the wheels here.
Consequently, the National Conference must forge a new direction and leave a legacy of transformative recommendations in healthcare for all Nigerians to experience for a lifetime that will bring Nigeria squarely into WHO standards that Ghana and South Africa have already achieved for all their citizenry. Why must our political officials have better healthcare than those who elected them?
Finally, the Conference should propose and the National Assembly should immediately merge "the two-tier health system" in Nigeria into a single Universal National Health Plan for all Nigerians executed in Nigeria by Nigerians most of who had their specialisation training overseas.
Prof. Amaye-Obu is United States-based Population Health Policy and Management expert.
Prof. Fons A. Amaye-Obu

Rivers SEEFOR: The Journey So Far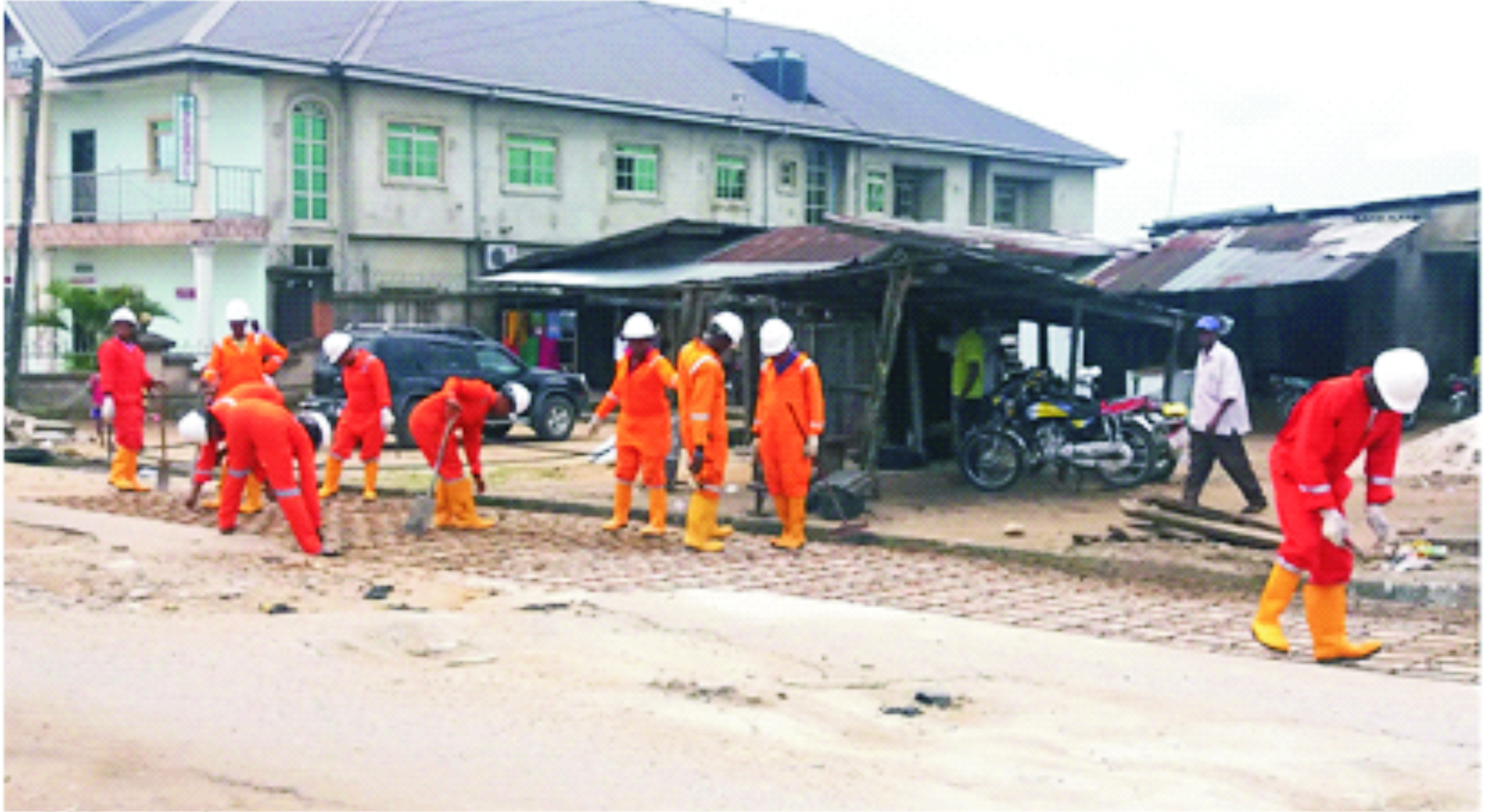 The need for youth employment and access to socio-economic services formed the bases for the formation of the State Employment and Expenditure for Results (SEEFOR) Project, to consolidate the gains from the amnesty programme of the Federal Government and ensure that youths do not fall back to social vices.
The Project which is financed with credit from the World Bank, grant from European Union and counterpart fund from the State Government, commenced implementation on July 31, 2013. The objective is to enhance opportunities for employment and access to socio-economic services whilst improving the Public Financial Management Systems in the four Niger Delta participating States of Bayelsa, Delta, Edo and Rivers.
SEEFOR has two main components: Component A: Youth employment and access to socio-economic services and Component B: Public Financial Management (PFM) Reforms.
Since implementation commenced in Rivers State, the project has traversed the nooks and crannies of the state and transformed lives of several youths, women and communities at large.
Reviewing the activities of the multifaceted project across its sub-components: Public Works, Technical, Vocational and Agricultural Training (TVAT), Community Driven Development-Economic and Community Driven Development-Social as well as its Public Financial Management Component, beneficiaries bared their minds on the activities of the Project.
Under the Public Works Sub-Component, which entails executing small road maintenance and waste management projects, the State Project Coordinator, Mr Kelcious Amos said it has surpassed its target of executing 224 projects and engaging 10,845 beneficiaries to executing 497 projects and engaging 21,770 beneficiaries.
Some beneficiaries and resident of communities visited expressed their gratitude: At Okwutake Community in Degema LGA where Utie-Iwula Road was maintained; a resident, Mrs Elizabeth Brown said "the road was very bad that people could not even use it during rainy season, people could not go through the road to the Waterside, but after SEEFOR's intervention, the road is now very assessable."
At Apostolic Church Road, in Eleme one of the beneficiaries, Miss Christy Ogbaji said the project has given her engineering knowledge that she can apply anywhere.
At Lawson's Compound/Health Centre Road where a mini bridge was constructed to replace a worn-out wooden bridge that was there, the community members thanked the project for the bridge that has eased transportation of sick people and pregnant women in and out of the Health Centre. They also said the bridge is connecting them to nearby communities and called for more projects in the community.
Speaking on the TVAT sub-component, the State Project Coordinator said the project had a target of training 5,436 youths but 6,134 youths have benefited from this sub-component and some have received starter packs. He explained further that SEEFOR has intervened in four technical schools that include Government Technical College (GTC) Ahoada, Ele-Ogu, Port Harcourt and Tombia. Others are Government Craft Development Centre, Port Harcourt, School-to Land Authority, Rumudomaya, Women Development Centre Taabaa, Ken Saro-Wiwa Polytechnic, Bori and Capt. Elechi Amadi Polytechnics, Rumuola.
He explained further that under Ken Saro-Wiwa and Elechi Amadi Polytechnics youths were trained in the following short-term skills; air-conditioning and refrigeration maintenance, carpentry/wood work, computer and phone repair/maintenance, electrical installation, block laying, concreting and iron mongery, automobile technology, electronics installation/maintenance, plumbing/tiling, and welding and fabrication.
SEEFOR in collaborated with some non-state actors also trained youths in Fashion Designing, welding and fabrication, Carpentry/wood work, livestock farming, catering and hotel management.
In addition to the above, the project engaged volunteer teachers to augment the effort of the State government in technical schools.
The Community Driven Development (CDD) sub-component has provided both economic and social succour to rural dwellers. A review of the Community Driven Development-Social (CDD-S) that was designed to provide access to social infrastructure in rural communities based on needs assessment and project selection, reveal that the project has intervened in 448 communities and implemented 94 micro projects across 17 LGAs
Assessing the impact of the project in communities showed a visibly elated people who applauded SEEFOR for infrastructural development through micro project provided for them.
At Ewika in Eleme where a Civic Centre and Borehole was constructed, the traditional ruler, Chief Jacob Mpka said the project was the first of its kind in the history of the Community. He explained that since the inception of the community they have being without potable water, that the construction of borehole by SEEFOR Project was a big relief to the entire Egbere Ewika Community and its environs. The Chief further said the Civic Centre is now a source of social gathering for the people.
Similarly, in Igwuruta where 240 km walk way was constructed; Hon Ken Amaewhule who spoke on behalf of the community thanked SEEFOR for the road, that has boosted both their individual and commercial activities.
At Kalaibiama Community in Bonny LGA, members of the community thanked the project for the electrification of the community which had hitherto being in darkness.
The CDD-E sub-component is created to provide grant for the implementation of agricultural micro project in rural communities thereby increasing their income base. SEEFOR Project is collaborating with FADAMA III to implement this sub-component. So far, 712 cooperatives have benefitted from this sub-component across 49 communities.
Members of some communities who spoke on behalf of their communities were unanimous in their accolade for the project.
At Somiari-Ama, Tere-Ama Community in Port Harcourt LGA where a poultry and lives stock cluster farm was implemented as well as public convenience;
Mrs Dorathy Somiari thanked the project for given the community opportunity to raise their income base as some youths in the community where employed to work on the farm in addition to the proceeds from the farm which is sold periodically. A representative of the community Mr Emmanuel Somiari said by siting the public convenience there, several causalities have been averted, noting that before SEEFOR's intervention, aged people usually fall down while trying to climb the wooden bridge to toilet.
At Umuagwu in Omuma LGA where market stalls, public convenience and water micro projects were sited, members of the community thanked SEEFOR/FADAMA, adding that it has improved their businesses, social and individual lives as people now have markets stalls to sell their goods without fear of rain and sun, while the search for portable water has been eliminated.
Speaking on behalf of Ido SEEFOR/FADAMA Community Association in Asari-Toru, Mr Sagbe Endure thanked the project for the Cluster farm sited in the community and the borehole water project that has replaced the well water that was the only source of drinking water in the community.
The State Project Coordinator, speaking on Component B of the project said; the Public Financial Management Component is designed to deepen the on-going financial management reform effort of the State Government to ensure judicious utilization of public fund. It is also to improve and modernise the PFM systems, practices, processes and institutions with the aim of improving efficiency and effectiveness in managing public resources to achieve value for money.
Enumerating on the achievements of the component, Mr Amos listed the following:
• Draft Bills for the PFM Legislation and Audit has been passed by the RSHoA and await executive assent.
• Fiscal strategy paper and budget manual developed
• Socio-Economic survey of the State completed
• 10 year State Development Plan (2017 – 2027) completed
• Procured ICT Equipment to the Min. of Budget & Economic Planning
• IPSAS based Chart of Account developed
• Production of IPSAS based Annual budget since 2015
• Procedure Manual for financial reporting developed
• IPSAS cash based financial Report produced since 2017
• Capacity building within and outside the country across all sub-component of the PFM Reform
• SIFMIS infrastructure all in place
• Training of 300 SIFMIS End-Users in basic ICT skills completed
• Standard bidding document developed for BoPP
• Public Asset register developed for BoPP
• Development of document management system completed
• Establishment of procurement Data Base for BoPP completed
• Rivers State BoPP website upgrade completed
Giving an over view of the assessment of the performance of SEEFOR Project in the State, the National Project Coordinator, Dr Greg Onu said "Rivers SEEFOR has surpassed its targets in most indicators, some by 200%, some by 250%". He applauded Rivers Project Team for the success recorded and ensuring that the project objective is achieved.
The National Project Coordination Team was in the State on a Media Tour of some project sites to access the success of the project in preparation for the project closure in September 2020.

Coronavirus: FG's Deadly Double Standard In Rivers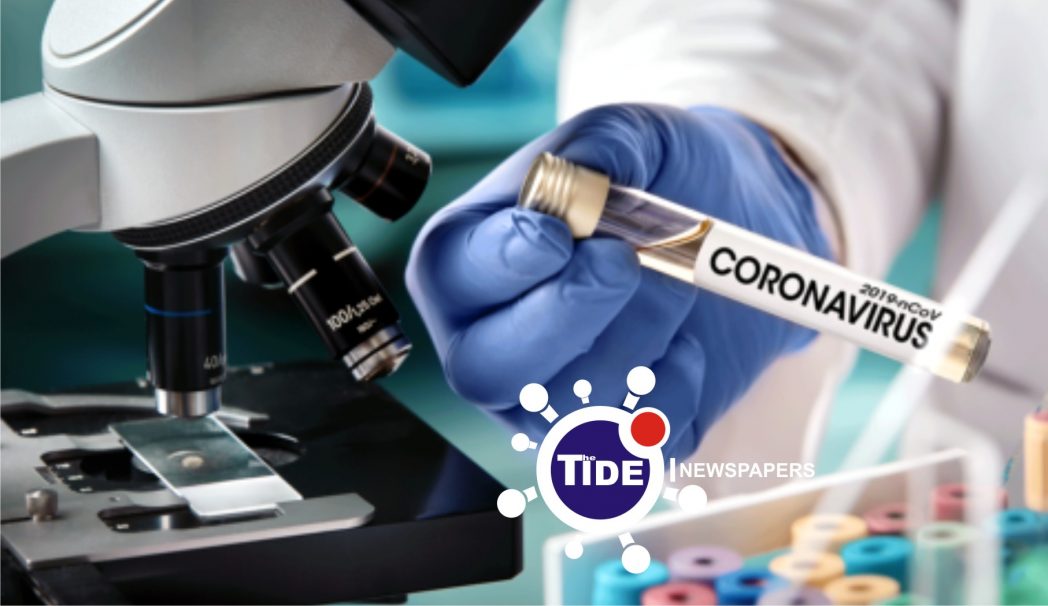 The politicisation of the fight against the spread of Coronavirus has brought to the fore the deadly application of exclusive list by officials of the Federal Government when it comes to issues that relate to Rivers State and the safety of its people.
This morning (April 12, 2020) as I perused through the newspapers, one report published by Punch Newspaper caught my attention. This report exposed the deadly double standards against Rivers State and her people. It also exposes the underlying deliberate plot to undermine the health security system of the state.
The report: "Chinese doctors' flight:  How three airline crew members 'disappeared' from Lagos quarantine centre" highlighted how the Federal Government is collaborating with the Lagos State Government to quarantine pilots and crew members of Air Peace who flew in  Chinese doctors into the country. These pilots and crew members will be isolated from the rest of the Lagos community for 14 days to ascertain their Coronavirus status.
Please click this link to read the full report: https://punchng.com/chinese-doctors-flight-how-three-airline-crew-members-disappeared-from-lagos-quarantine-centre/
From the report, the Lagos State Government has quarantined 17 personnel of Air Peace who went on that national assignment on behalf of the Federal Government, operators of the ALMIGHTY EXCLUSIVE LIST. Amongst these 17 personnel are pilots and flight attendants.
Reading through the report, it is clear that the quarantine procedure is mandatory, especially when such crew members have entered a Coronavirus impacted territory. In the case of Nigeria, Lagos State is a Coronavirus-impacted territory.
The Commissioner for Health, Lagos State, declared that community transmission of Coronavirus is in full swing in the state. With this public declaration, it is necessary that precautionary measures be taken as long as the persons are coming from that location.
Please read this report for the confirmation of community transmission of Coronavirus in Lagos: https://businessday.ng/exclusives/article/rising-community-transmission-of-covid-19-strengthens-case-for-social-distancing/
Recall that the Federal Government has quarantined the Chinese doctors that are in the country to carry out medical outreach on behalf of the Federal Government.
This brings me to the main point that I have set out to make. The Federal Government that has emphasised EXCLUSIVE LIST every step of the way in relation to interactions with pilots and AVIATION, has willingly allowed the LAGOS STATE GOVERNMENT to quarantine 17 Air Peace pilots and crew to stem the spread of Coronavirus.
In fact, three crew members that escaped from quarantine were located by the joint team of the Federal and Lagos State Governments to apprehend them for the overall safety of Lagos State.
Air Peace did not raise alarm. The Federal Government did not raise alarm to warn the Lagos State Government that it has touched the ALMIGHTY EXCLUSIVE LIST.
The quarantine of the 17 Air Peace personnel who were on National Service was never programmed to be an issue during the daily press conferences at Abuja. Therefore, the Minister of Aviation, Alhaji Hadi Sirika, the chief advocate of EXCLUSIVE LIST had no reason to insult the Lagos State Governor the way he insulted Governor Wike for defending the people of Rivers State and the health security system of the state.
If you read through the report of Punch on the issue, it was programmed to present Lagos State Government as caring for her people. Several Pro-APC Media will replicate this report. Pro-Lagos Editorials will be written about the proactive isolation of these Air Peace personnel on National Service.
I will also throw up another point highlighted in the Pro-APC Report on the quarantine of the Air Peace personnel by the Lagos State Government. There is a standing order of the Federal Ministry of Health that persons flying from Coronavirus-impacted territories be quarantined to check the virus.
Let me quote a paragraph from the said Sunday Punch report of April 12, 2020 that underlines the preferential treatment accorded Lagos State and the unfortunate politicisation of the fight against Coronavirus by the agencies of the Federal Government, operators of the EXCLUSIVE LIST.
"The 17 pilots and flight attendants later on Wednesday proceeded to Lagos to be quarantined by the Lagos State Government in line with an agreement the Ministry of Health reached with the carrier's management. The Chinese medical personnel were quarantined in Abuja," Sunday Punch wrote.
The above paragraph indicates that each time a flight leaves and returns, necessary precautionary measures must be taken to check the spread of Coronavirus and the general transmission of the virus. In Lagos State and Abuja, the Federal Government is ever ready to observe the established health protocols to check the spread of Coronavirus.
But when it comes to Rivers State, the operators of EXCLUSIVE LIST are willing to risk the lives of over six million Rivers people and Nigerians just to drill barrels of oil. They are willing to insult the Rivers State Governor everyday on National Television and Mainstream Media for insisting on the implementation of an agreement for the observation of basic health protocols to protect the lives of Nigerians, wherever they may be.
This is what the Minister of Health, Dr Osagie Ehanire, said about the observation of the health protocols on flights.
He said, "They knew that before they came and have undergone tests before they left their country. Nevertheless, they will be in quarantine for 14 days. The Nigerian Centre for Disease Control has gone to see where they will be quarantined."
To think that two leading national newspapers allowed themselves to be used to lampoon the Rivers State Governor, Nyesom Ezenwo Wike, for insisting on the operation of the health protocols underscores the rot in the country. The hatred for the truth is nauseating, embarrassing and unfortunate.
If 17 personnel of a leading airline who flew 14 hours nonstop to China to ferry essential health equipment to tackle Coronavirus for the overall safety of Nigeria could be quarantined for 14 days in line with established health protocols, why would anyone justify the reckless flights into Port Harcourt by Caverton Helicopters, who consistently refused to observe health protocols?
If the Federal authorities allowed the Lagos State Health Authorities to freely operate at the Murtala Mohammed Airport, where they apprehend pilots on essential services and quarantine them for the safety of Lagos people, why embolden CAVERTON HELICOPTERS to disregard health protocols when they fly into Rivers State?
The entire world is singing from one hymn page to ensure the safety of everyone. But in Nigeria, the situation is different. The Federal Government has instituted measures that frustrate the fight against Coronavirus in major opposition states. Aside encouraging private businesses to compromise the health security system of Rivers State at this critical time, there is no federal support for Governor Wike to carry out this herculean task.
With the 17 Air Peace personnel on compulsory quarantine, nobody has heard of threats from the Airline Operators of Nigeria threatening fire and brimstone. But they issued deadlines on Rivers State Government because they were primed to do so, even though they know of the health protocols operational at this time.
It is sad that the Federal Government will engage in this needless game of double standards. Introducing politics into the fight against the spread of Coronavirus is counterproductive.  It makes the entire country vulnerable and weakens the health defence mechanism of all the 36 states.
The objective of the fight against Coronavirus is to stop the virus from decimating the Nigerian population. In this fight, all established health protocols must be respected whether in Lagos, Abuja, Port Harcourt or Enugu. Undermining health protocols in Port Harcourt because Rivers State is on another political path, is dangerous and would undermine the national struggle.
This double standard is deadly. It is unnecessary and it is unfortunate. Nobody should fuel the spread of the virus in one part of the country because of the irregular application of EXCLUSIVE LIST.  God has exposed this aspect with the quarantine of Air Peace personnel by the Lagos State Government. All Nigerians should begin to reason along the safety of the population and not the falsehood of operators of EXCLUSIVE LIST.
It is in our national interest for the Federal Government to discard the politicisation of the fight against Coronavirus and enthrone national respect for the operation of the established health protocols agreed by all tiers of government. What is EXCLUSIVE LIST in the face of national ill-health?
I conclude with Governor Wike's advice to the Federal Government on the dangers of politicising the fight against Coronavirus.
He said: "It is quite unfortunate that the containment of Coronavirus has been politicized by the Federal Government. Every state is important in the fight against the spread of Coronavirus. Therefore, no state should be singled out for special treatment. The Federal Government should prevail or its agencies that connive with Aero Contractors and Caverton Helicopters to fly in workers on essential services to the state to ensure that the health status of these individuals as it relates to COVID-19 is ascertained."
Nwakaudu is Special Assistant to Rivers State Governor on Electronic Media

COVID-19 Is Not A Joke -Buhari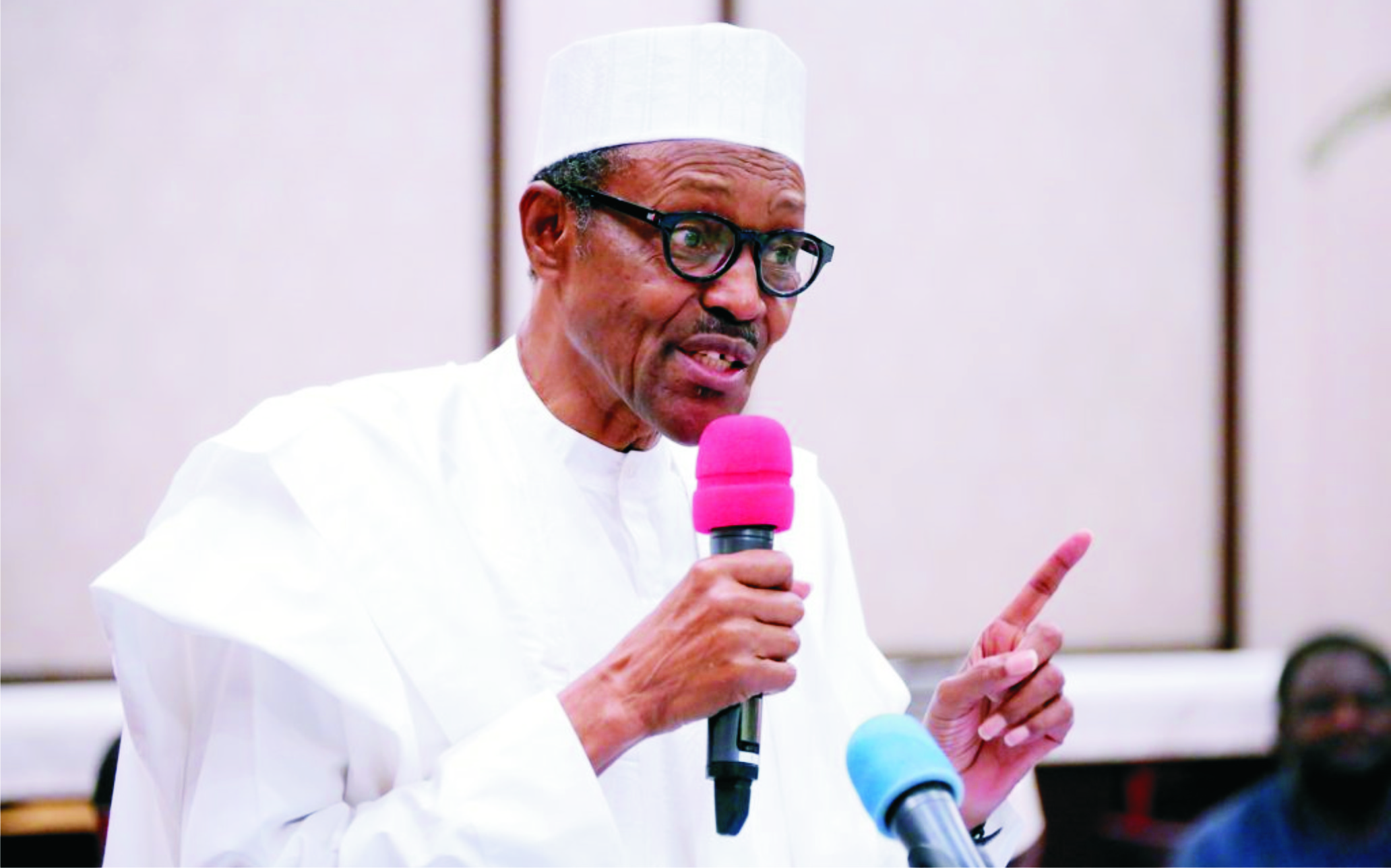 Fellow Nigerians In my address on Sunday, 29th March, 2020, I asked the
residents of Lagos and Ogun States as well as the Federal Capital Territory to stay at home for an initial period of fourteen days starting from Monday, 30th March 2020.
Many State Governments also introduced similar restrictions.
As your democratically elected leaders, we made this very difficult decision knowing fully well it will severely disrupt your livelihoods and bring undue hardship to you, your loved ones and your communities.
However, such sacrifices are needed to limit the spread of COVID-19 in our country. They were necessary to save lives.
Our objective was, and still remains, to contain the spread of the Coronavirus and to provide space, time and resources for an aggressive and collective action.
The level of compliance to the COVID-19 guidelines issued has been generally good across the country. I wish to thank you all most sincerely for the great sacrifice you are making for each other at this critical time.
I will take this opportunity to recognise the massive support from our traditional rulers, the Christian Association of Nigeria (CAN) and the Nigerian Supreme Council for Islamic Affairs (NSCIA) during this pandemic.
I also acknowledge the support and contributions received from public spirited individuals, the business community and our international partners and friends.
I must also thank the media houses, celebrities and other public figures for the great work they are doing in sensitizing our citizens on hygienic practices, social distancing and issues associated with social gatherings.
As a result of the overwhelming support and cooperation received, we were able to achieve a lot during these 14 days of initial lockdown.
We implemented comprehensive public health measures that intensified our case identification, testing, isolation and contact tracing capabilities.
To date, we have identified 92% of all identified contacts while doubling the number of
testing laboratories in the country and raising our testing capacity to 1,500 tests per day.
We also trained over 7,000 Healthcare workers on infection prevention and control while deploying NCDC teams to 19 states of the federation.
Lagos and Abuja today have the capacity to admit some 1,000 patients each across several treatment centres.
Many State Governments have also made provisions for isolation wards and treatment centres. We will also build similar centers near our airports and land borders.
Using our resources and those provided through donations, we will adequately equip and man these centres in the coming weeks. Already, health care workers across all the treatment centers have been provided with the personal protective equipment that they need to safely carry out the care they provide.
Our hope and prayers are that we do not have to use all these centres. But we will be ready for all eventualities.
At this point, I must recognise the incredible work being done by our healthcare workers and volunteers across the country especially in frontline areas of Lagos and Ogun States as well as the Federal Capital Territory.
You are our heroes and as a nation, we will forever remain grateful for your sacrifice during this very difficult time. More measures to motivate our health care workers are being introduced which we will announce in the coming weeks.
As a nation, we are on the right track to win the fight against COVID-19.
However, I remain concerned about the increase in number of confirmed cases and deaths being reported across the world and in Nigeria specifically.
On 30th March 2020, when we started our lockdown in conforming with medical and scientific advice, the total number of confirmed cases across the world was over 780,000.
Yesterday, the number of confirmed COVID-19 cases globally was over one million, eight hundred and fifty thousand. This figure is more than double in two weeks!
In the last fourteen days alone, over 70,000 people have died due to this disease.
In the same period, we have seen the health system of even the most developed nations being overwhelmed by this virus.
Here in Nigeria, we had 131 confirmed cases of COVID-19 in 12 States on 30th March 2020. We had two fatalities then.
This morning, Nigeria had 323 confirmed cases in twenty States. Unfortunately we now have ten fatalities. Lagos State remains the center and accounts for 54% of the confirmed cases in Nigeria. When combined with the FCT, the two locations represent over 71% of the confirmed cases in Nigeria.
Most of our efforts will continue to focus in these two locations.
Majority of the confirmed cases in Lagos and the FCT are individuals with recent international travel history or those that came into contact with returnees from international trips.
By closing our airports and land borders and putting strict conditions for seaport activities, we have reduced the impact of external factors on our country. However, the increase in the number of States with positive cases is alarming.
The National Centre for Disease Control has informed me that, a large proportion of new infections are now occurring in our communities, through person-to-person contacts. So we must pay attention to the danger of close contact between person to person.
At this point, I will remind all Nigerians to continue to take responsibility for the recommended measures to prevent transmission, including maintaining physical distancing, good personal hygiene and staying at home.
In addition, I have signed the Quarantine Order in this regard and additional regulations to provide clarity in respect of the control measures for the COVID-19 pandemic which will be released soon.
The public health response to COVID-19 is built on our ability to detect, test and admit cases as well as trace all their contacts. While I note some appreciable progress, we can achieve a lot more.
Today, the cessation of movement, physical distancing measures and the prohibition of mass gatherings remain the most efficient and effective way of reducing the transmission of the virus. By sustaining these measures, combined with extensive testing and contact tracing, we can take control and limit the spread of the disease.
Our approach to the virus remains in 2 steps – First, to protect the lives of our fellow Nigerians and residents living here and second, to preserve the livelihoods of workers and business owners.
With this in mind and having carefully considered the briefings and Report from the Presidential Task Force and the various options offered, it has become necessary to extend the current restriction of movement in Lagos and Ogun States as well as the FCT for another 14 days effective from 11:59 pm on Monday, 13th of April, 2020. I am therefore once again asking you all to work with Government in this fight.
This is not a joke. It is a matter of life and death. Mosques in Makkah and Madina have been closed. The Pope celebrated Mass on an empty St. Peter's Square. The famous Notre Dame cathedral in Paris held Easter Mass with less than 10 people. India, Italy and France are in complete lockdown. Other countries are in the process of following suit. We cannot be lax.
The previously issued guidelines on exempted services shall remain.
This is a difficult decision to take, but I am convinced that this is the right decision. The evidence is clear.
The repercussions of any premature end to the lockdown action are unimaginable. 43. We must not lose the gains achieved thus far. We must not allow a rapid increase in community transmission. We must endure a little longer.
I will therefore take this opportunity to urge you all to notify the relevant authorities if you or your loved ones develop any symptoms. I will also ask our health care professionals to redouble their efforts to identify all suspected cases, bring them into care and prevent transmission to others.
No country can afford the full impact of a sustained restriction of movement on its economy. I am fully aware of the great difficulties experienced especially by those who earn a daily wage such as traders, day-workers, artisans and manual workers.
For this group, their sustenance depends on their ability to go out. Their livelihoods depend on them mingling with others and about seeking work. But despite these realities we must not change the restrictions.
In the past two weeks, we announced palliative measures such as food distribution, cash transfers and loans repayment waivers to ease the pains of our restrictive policies during this difficult time. These palliatives will be sustained.
I have also directed that the current social register be expanded from 2.6 million households to 3.6 million households in the next two weeks. This means we will support an additional one million homes with our social investment programs. A technical committee is working on this and will submit a report to me by the end of this week.
The Security Agencies have risen to the challenges posed by this unprecedented situation with gallantry and I commend them. I urge them to continue to maintain utmost vigilance, firmness as well as restraint in enforcing the restriction orders while not neglecting statutory security responsibilities.
Fellow Nigerians, follow the instructions on social distancing. The irresponsibility of the few can lead to the death of the many. Your freedom ends where other people's rights begin.
The response of our State Governors has been particularly impressive, especially in aligning their policies and actions to those of the Federal Government.
In the coming weeks, I want to assure you that the Federal Government, through the Presidential Task Force, will do whatever it takes to support you in this very difficult period. I have no doubt that, by working together and carefully following the rules, we shall get over this pandemic.
I must also thank the Legislative arm of Government for all its support and donations in this very difficult period. This collaboration is critical to the short and long-term success of all the measures that we have instituted in response to the pandemic.
As a result of this pandemic, the world as we know it has changed. The way we interact with each other, conduct our businesses and trade, travel, educate our children and earn our livelihoods will be different.
To ensure our economy adapts to this new reality, I am directing the Ministers of Industry, Trade and Investment, Communication and Digital Economy, Science and Technology, Transportation, Aviation, Interior, Health, Works and Housing, Labour and Employment and Education to jointly develop a comprehensive policy for a "Nigerian economy functioning with COVID-19".
The Ministers will be supported by the Presidential Economic Advisory Council and Economic Sustainability Committee in executing this mandate.
I am also directing the Minister of Agriculture and Rural Development, the National Security Adviser, the Vice Chairman, National Food Security Council and the Chairman, Presidential Fertiliser Initiative to work with the Presidential Task Force on COVID-19 to ensure the impact of this pandemic on our 2020 farming season is minimized.
Finally, I want to thank the members of the Presidential Task Force on COVID-19 for all their hard work so far. Indeed, the patriotism shown in your work is exemplary and highly commendable.
Fellow Nigerians, I have no doubt that by working together and carefully following the rules, we shall get over this pandemic and emerge stronger in the end.
I thank you all for listening and may God bless the Federal Republic of Nigeria.