Monarch Wants Baby Factory Owners To Die
The Paramount Ruler of
Efut Nation, in Cross River State, Effiong Mbukpa, has called on government to publicly execute any one found to be operating illegal baby factory in the country.
The Monarch said those who run such homes were not fit to live, adding that they should be tied to stakes like armed robbers and executed publicly.
He spoke against the backdrop of cases of child abductions in Calabar and proliferation of illegal baby factories in some southern states.
"They are beasts who should not live among humans. It is an abomination to run such satanic homes. Such people do not have core societal values anymore. Selling of babies is not African tradition. "All these have their root in corruption. Our security men know where all these baby factories are but are they willing to go after the culprits? Government has a responsibility to stop this ugly trend," he said.
Mbukpa also called on government to review bottlenecks associated with legal adoptions of children if the spate of abduction of infants in Cross River state and indeed across the nation were to abate.
According to him, most childless couples who would ordinarily want to adopt children legally prefer to buy children out-rightly from illegal baby factories due to rigidity attached to adoptions by government.
He said, "government should revisit or review laws as it concerns adoptions of children. This will lessen the sufferings and stress those who want to adopt children pass through. If you make the laws too rigid, you are creating room for people to capitalize on the rigidity to perpetrate all sorts of evil practices.
"As a father presiding over affairs of millions of people in this kingdom, several of my subjects who had formally approached authorities for this purpose have been complaining it was taking them several years to get a child adopted. "The states and national assembly should come up with a clear and less cumbersome ways to do this.
206 Edo, Delta Teachers To Learn STEM By Application
Two hundred teachers and six Chief Inspectors of Education (CIE) in Edo and Delta states are undergoing comprehensive training to overhaul their pedagogical skills
The training, which began with a three-day workshop penultimate week in Benin City, will last three months and be followed by the establishment of Science Technology, Engineering and Mathematics (STEM) clubs in the schools of the teachers.
An initiative of SEPLAT Energy Plc, an indigenous energy company, in collaboration with Joint Venture partner, Nigerian Petroleum Development Company (NPDC), the Seplat JV Teachers Empowerment Programme (STEP) was developed to address gaps that the Universal Basic Education Commission (UBEC) has identified in public and private school teachers teaching at the basic education level.
Speaking of the programme in Benin, the Director, External Affairs and Sustainability, SEPLAT, Dr Chioma Nwachukwu, said the teachers would learn how to apply 21st century skills, lesson notes preparations, entrepreneurship, leadership development, and how to use the Seplat STEM App.
Nwachukwu, who was represented by Seplat's Corporate Social Responsibility Manager, Mrs. Esther Icha, said the training was robust because education had gone beyond the teacher giving all the concept in class.
She said: "They are now going to apply learning and demonstration, and that is why the STEM training is very critical in nation building.
"Teachers will be trained on modern learning techniques, critical thinking skills, problem solving skills, and the lesson notes," she said.
Nwachukwu added that the training was expected to end after three months with an award of certificates to successful teachers next February.
She said Seplat expects teachers who have gone through the training to set up a STEM club in their various schools – with the hope of inspiring puils to come up with innovative solutions to contemporary problems.
"The STEM clubs will usher in an exhibition where the use of STEM to proffer solution to world problems will be showcased", she said.
Officials of the Edo State Ministry of Education, Edo State Ministry of Science and Technology and Delta State Ministry of Basic and Secondary Education present at the training said they were happy to collaborate with SEPLAT on the project.
Permanent Secretary, Edo State Ministry of Education, Stellamaris Imasuen, said the initiative aligned with the Edo government's vision for education.
Imasuen, who was represented by the Executive Director, Science Vocational and Technical Education, Odegua Kushe, said the state was already seeing the impact of the training on the first batch of teachers trained last year under the project.
"The impact of the training, which Seplat started last year, is evident in the increase in the number of students participating in science and technology competitions at both local and international levels," she said.
On her part, the Delta State Commissioner for Basic and Secondary Education, Rose Ezewu, praised the company for partnering with government to equip teachers with modern techniques for improved teaching and learning.
Ezewu, represented by the Director of School Services, Ufuoma Oduma, said the training had addressed a gap created by non-adaptation of modern technology in the teaching process.
Also speaking, Managing Director, NPDC, Alli Zahra, represented by Bassey Etim Bassey, said the training was necessary because of the critical role that teachers play in nation-building.
Some of the participants said the training would give opportunity to change how they teach.
EJoma Emiliana, a CIE from Oshimili South LGA, Delta State said the programme had enhanced her knowledge as a supervisor.
"This programme has increased and enhanced my knowledge. Thanks to Seplat for coming to better my ideas in different ways," she said.
Another participant, Godfrey Edobholo, a teacher from the Federal Science and Technical College (FSTC), Uromi, Edo State, said he appreciated the empowerment programme which he described as awesome.
He said: "We have seen how our minds have been refined because a mind refined is a life transformed. We have seen how important it is because as a teacher, you are a leader.
"We have seen the bridge and the link between a teacher and a leader because leadership itself is programming to securing the present which is the now and also capturing the future. So generally, the Seplat empowerment programme is for us to secure the future of our children which is our students and also capture the future because if you trained a child, you have educated a nation."
The Tide learnt that selection of teachers for this year's training was stiff – with 874 teachers in Edo and Delta states taking an online test from which the 206 participants were selected. The beneficiaries were drawn from 28 schools each from both states – with a ratio of five teachers for each public school, and two from each private school.
Recall that for the maiden edition of the STEP initiative STEP initiative last year, 389 teachers from Edo and Delta states took the online qualification test on September 16, 2020.
On November 23, 2020, 143 participants comprising 100 secondary school teachers and 43 CIEs began with an initial five-day physical training, followed by a virtual training using an online platform designed specifically for the programme.
Osinbajo Commissions Projects In A'Ibom, Today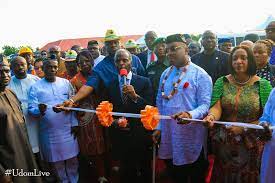 Vice President, Yemi Osinbajo, will inaugurate the Dakkada Luxury Estate and Dakkada Luxury Tower, today in Akwa Ibom State designed to provide affordable housing for the people.
This would be done on the sidelines of Akwa Ibom State government's 34th-year anniversary celebration, in which Osinbajo would commission the projects as part of activities to marking the day of its creation.
While briefing journalists on activities slated for the anniversary, Commissioner for Information & Strategy, Ini Ememobong, Wednesday said the ceremony, which began yesterday, will host Osinbajo today with a view to intimating him with developments in the state.
He explained that the anniversary celebration would be low-keyed due to adherence to the Covid-19 guidelines, adding, however, that the state government would not declare today as a public holiday.
Emenobong explained that other events lined up to mark the state's anniversary celebration include the commissioning of two 45M span bridges at Obot Akara Council, internal roads in Shelter Afrique Estate, swearing-in of new paramount rulers and an interactive media session with Governor Udom Emmanuel on Saturday.
Furthermore, the expanded 25Km Uyo-Ikot Ekpene road will be commissioned on Wednesday, October 6, while internal roads in Oron, Udung Uko councils and the Akwa Ibom State University would be inaugurated on Friday, October 8, 2021.
"In furtherance of Governor Emmanuel's commitment to improving the quality of healthcare delivery in the state, the remodeled Ikot Ekpene General Hospital will be commissioned on Tuesday, October 26, while an Oil Palm Processing facility will be inaugurated at Essien Udim Council," he said.
Bayelsa Set To Overhaul, Upgrade Memorial Park -Says INC, Ijaws Now More United, Stronger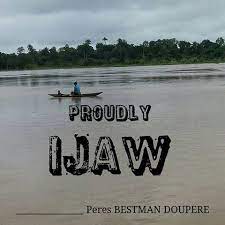 The Bayelsa State Government has said it is prepared to upgrade the Ijaw heroes' memorial park in Yenagoa, capital of the state to an international standard.
The Tide learnt this during an interview with the Commissioner for Ijaw National Affairs, Elder Erasmus Uche Owaji Patrick.
He described the State Governor, Douye Diri as a pan-Ijaw leader, saying he was conversant not only with issues concerning the development of the state, but the entire Ijaw ethnic nationality.
Patrick hinted that following governor Diri's resolve to completing all projects inherited from previous administrations of the state, the governor during the 44th state executive council meeting held sometime in August, this year has approved the reconstruction and overhaul of the park to a more befitting standard for late Ijaw heroes, irrespective of state of origin, sex and clan.
He noted however, that the prerogative of who qualifies to be interred at the park solely lies with the governor, stating further that such persons must have attained the peak of their chosen careers with proven integrity.
"We've not abandoned the Ijaw heroes' memorial park. Soon you 'ld see us remodelling that project to international standard.
"The governor during the 44th state exco meeting has approved the remodelling and overhaul of the heroes' memorial park at the Ijaw House in Yenagoa.
"It would be reconstructed with the state-of-the-art facilities. a football field would be there, a gallary for events would be there, a car park and lots of other recreational facilities. And so, very soon you would see us working there", he said.
Meanwhile following the recent visit of the executives of the Ijaw national Congress (INC) and a other prominent Sons and daughters of Ijaw extraction to president Muhammadu Buhari, the Commissioner has said that the absence of the state governor, Diri in that delegation was due to other important state functions that he had had to attend to.
He however, described the visit as historic, saying as against insinuations that the governor's absent at the visit was a sign that he was not willing to support the INC was just figment of imagination from those who envy the cordial relationship between the governor and the INC exco.
The Commissioner noted that governor Diri has more than ever demonstrated his commitment towards the peace, prosperity, unity and development of the Ijaw nation, saying that it was because of the governor's believe in the dreams and aspirations of the founding fathers of the INC which made him not to interfere in the Congress' affairs before, during and after the elections of the extant executives.
"Governor Diri himself was a member of Congress. He was the INC's National organizing Secretary, So he understands what it means to have a stronger, better united INC and Ijaw nation.
"And that is what he has done by not interfering in the conduct of the election that produced the current exco of the congress.
"To tell you how much the governor was committed to building a stronger and more united INC and Ijaw nation, just recently and he has since been doing, he approved and released funds for the running of the INC", the Commissioner added.
By: AriweraIbibo-Howells, Yenagoa