Govt Names Int'l Conference Centre After Obi Wali
Newly constructed International Conference Center on Chief G. U. Ake Bypass has been named after Senator Obi Wali, Governor Chibuike Amaechi has announced.
Amaechi announced the decision when he played host to his kinsmen and prominent Ikwerre traditional rulers at Government House, Port Harcourt on Friday, under the auspices of the Supreme Council of Ikwerre Traditional Rulers.
He said the government took the decision because late Obi Wali was a national figure and gift to Ikwerre people, hinting that more public buildings would be named after prominent sons and daughters of the state.
The governor said his administration has ensured that projects were evenly spread across the state  in keeping with his detribalized attitude to governance for which, he recalled that the Movement for the Survival of Ogoni People (MOSOP) gave him a title for taking away their pains by developing their area hitherto left out of the development plans of previous administrations in the state.
Frowning at the attitude of some Ikwerre politicians who specialise in betraying their own, the Rivers State Governor and Chairman of Nigeria Governors' Forum, Rt. Hon. Chibuike Amaechi criticised the Supervising Minister of Education, Nyesom Wike, who was his former chief of staff, for failing the integrity test where he (Wike) had sworn with the names of his children never to betray him (Amaechi) but now has done so.
Amaechi disclosed this when his kinsmen and prominent Ikwerre traditional rulers visited him at Government House, Port Harcourt on Friday, under the auspices of the Supreme Council of Ikwerre Traditional Rulers.
The governor recalled that in order to convince him to forward his name as ministerial nominee to President Goodluck Jonathan, Wike had sworn with his own children that he would never betray him, but was to betray him after getting his ministerial appointment from President Jonathan.
"I told my friends who are governors, I said when you will be betrayed at the end of 2015, you will almost be in a state of coma because you have not experienced it. Your speech did mention the former Deputy Speaker of House of Representatives, Austin Opara, your speech also mentioned the Minister of State for Education, Nyesom Wike. The Minister of State for Education swore with the names of his children that he would never betray me, that I should put his name forward for minister. I say, he swore with the names of his children."
"No matter the condition, I will never swear with the names of my children, nothing will make me swear with the names of my children. But if I make the mistake of swearing with the names of my children, nothing outside God will make me betray you. Not because any harm will befall the children… It is the honour you bestow on those children that should make you not to betray whatever word you have given to anybody.
"In fact, if you listen very well, the Minister of State for Education was saying that I wasn't the person who nominated him until a Rivers delegation went to see the president and the president said, 'I don't even know the man (Wike). It was Amaechi that brought him. I stopped him but Amaechi insisted that I must take him (Wike).
"There are not too many elites with character, not too many. In their quest for power and their desire to accumulate wealth, they can sell their mother, some elites can sell their mother."
Amaechi noted that history would judge those who say one thing and do another as he equally recounted how he had helped persons, only to be betrayed by these same persons.
Amaechi said his policies in government have been to develop all parts of the state.
"I made sure that I prefer to be called a Rivers Governor, not an Ikwerre governor, so I made sure that if we took a road to Ikwerre, we would take it to Gokana".
Earlier, Chairman of the Supreme Council of Ikwerre Traditional Rulers, Eze Blessing Wagor, acknowledged that Governor Amaechi had been a victim of betrayal in several instances but commended his strength of character and courage in facing up to treacherous behaviour.
He said the governor had helped to install Ikwerre sons in positions of responsibility most of whom he said failed to appreciate him.
"On the 9th day of November, 2000, all the Government recognized Traditional Rulers in Ikwerre-led by the late Eze Epara Rebisi, Eze S. N. Woluchem and the entire people of Ikwerre Ethnic Nationality gathered at the ancient kingdom of Isiokpo and conferred on you the title of Ochi Aliri 1 of Ikwerre. You were then the Honourable Speaker of the Rivers State House of Assembly. You remain the first man to be so honoured by our people. Ever since, we have studiously watched your conduct, activities, growth and achievements in politics as well as the Governor of Rivers State.
"From the year 1999 to date, Ikwerre has either through you or your instrumentality achieved great heights in our political history. From being the first Ikwerre man to be elected speaker, and consequently governor of the state, you influenced the appointment of an Ikwerre man as vice chancellor of Rivers State University of Science and Technology (RSUST), deputy speaker, House of Representatives, federal electoral commissioner, Nigeria Ambassador to Ukraine, chief judge of Rivers State, president, Customary Court of Appeal and presently, minister of state for education, to mention but a few.
"In the area of governance, you have provided us with good roads, modern schools and functional health centres and hospitals just as you have extended these facilities to other ethnic groups in the state.
"As members of the traditional institution, we have equally heard and seen you face outright deceits, betrayals from very close quarters and associates that should have earned you praises. We have seen you face fire. We have seen you work upon thongs and we have seen you in a capsizing boat. In all of these, you remained solidly undaunted and robustly focused on your mission to Rivers State.
"To say the least, you have brought honour and pride to us and the entire people of Ikwerre ethnic nationality. Let us assure you that all the government recognized traditional rulers and our people are solidly behind you".
UBEC, RSUBEB Begin Digital School Construction In Rivers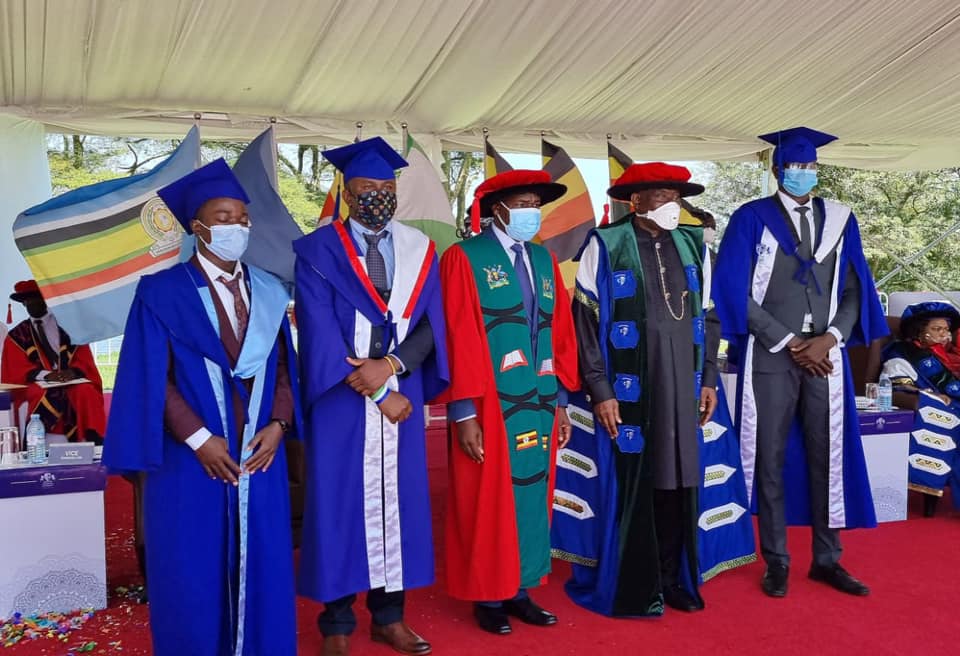 As part of government's efforts to realize its dream of making the nation's educational system a global digital community, the Federal Government, through the Universal Basic Education Commission (UBEC) and the Rivers State Universal Basic Education Board (RSUBEB), have commenced the construction of a modern digital Smart Basic School in the state, with 14-month completion schedule.
The school, which is a pilot modern basic education facility, is designed by UBEC in collaboration with RSUBEB to entrench digitization of ICT-driven basic education system across the 36 states and FCT, Abuja.
Speaking with journalists at a brief handover ceremony of the proposed smart school site to UBEC by RSUBEB at the Community Primary School, Uzuoba in Obio/Akpor Local Government Area of the state, over the weekend, the National Consultant, UBEC Smart School Project, Prof Masud Abdulkarim, said the school was designed to incorporate digital technology into the basic education system in the country, which he said, has been in practice in advanced countries for years.
Abdulkarim stated that the desire of the Federal Government was to ensure that Nigerian children were not left out in the digital space, saying that the school would have great impact on the youth and give them equal opportunity to compete globally in the technology world.
He described the school as the first of its kind in the history of the country, adding that the school would have four categories that would take care of the nursery, handicapped, primary as well as junior secondary students with a maximum of 35 persons per class of two streams.
Abdulkarim noted that with the strategy, no fewer than 700 children would be enrolled into the school.
According to him, the school would afford the children the opportunity to become robotic engineers, artificial intelligence (AI) engineers and ICT engineers, and added that as future leaders, they need to be equipped and encouraged.
The UBEC consultant commended the state government for the provision of the school for the construction of the smart school, and described the site as the most suitable across the 23 states so far visited.
"Let me thank the RSUBEB for the site, in fact, it is the best and most suitable site among the 23 states we have so far visited. Because it has an existing school structure with a fence to protect our equipment and infrastructure. Moreso, the project will impact on the schools around because they will benefit from our Wi-Fi", he stated.
Abdulkarim called on the host community to jealously guard the project as a growing child, till its maturity to adult stage, saying that they were important stakeholders in the project.
Also speaking on behalf of the Chairman of Rivers State Universal Basic Education Board (RSUBEB), Ven Fyneface Akah, a commissioner in the board, Chief Faith Amaso, called for synergy between the contractors and host community in other to remove every impediment that may affect the delivery of the project on schedule.
Akah opined that the project, when completed, would improve basic education in the state, and expressed happiness over the commencement of the project in the state.
Rivers United Beat Young Africans Of Tanzania 1-0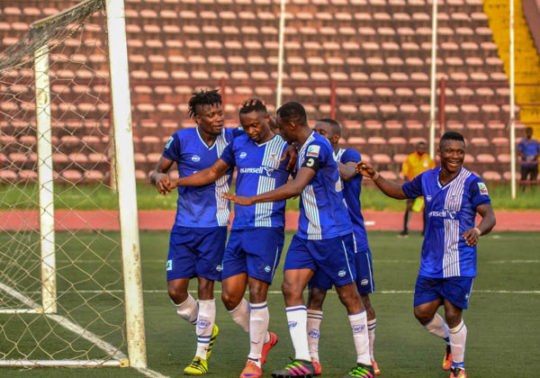 Rivers United Football Club of Port Harcourt, yesterday, at the Adokiye Amasiemaka Football Stadium, trounced the Young Africans Football Club of Tanzania 1-0 in a return leg match of the ongoing Confederation of African Football Club Champions League competition.
The stadium, which was filled to capacity, witnessed a trilling encounter, which saw the crowd craving for more.
It would be recalled that Rivers United had defeated the Young Africans of Tanzania 1-0 in the first leg of the championship at the Benjamin Mkapa Stadium, Dar-es-Salaam, Tanzania, last Sunday.
Reacting to the feat, the Chairman of Degema Local Government Area, Hon. Michael John Williams, expressed joy over the victory of the Rivers United FC of Port Harcourt against the Young Africans of Tanzania in the ongoing Confederation of African Football (CAF) Champions League.
The match, which ended 1-0 in favour of the Rivers United FC, took place at the Adokiye Amiesimaka International Stadium in Rivers State, yesterday.
Top government officials in the state, including Rivers Deputy Governor, Dr. Ipalibo Harry Banigo; LG council chairmen and commissioners, amongst other sports enthusiasts, graced the event.
Speaking on the outcome of the match, Williams stated that the Rivers United players exhibited the Rivers team spirit, which culminated in their victory.
The political heavyweight in Degema LGA, noted that nothing would be impossible for Rivers people to achieve when they work together in unison and firm determination.
He added that the massive support and huge investment in the sports sector by the Governor Nyesom Wike administration, also motivated the Rivers team, who worked hard to secure a back-to-back victory.
By: Nelson Chukwudi
NJC Okays Six Chief Judges, 30 Others For Appointment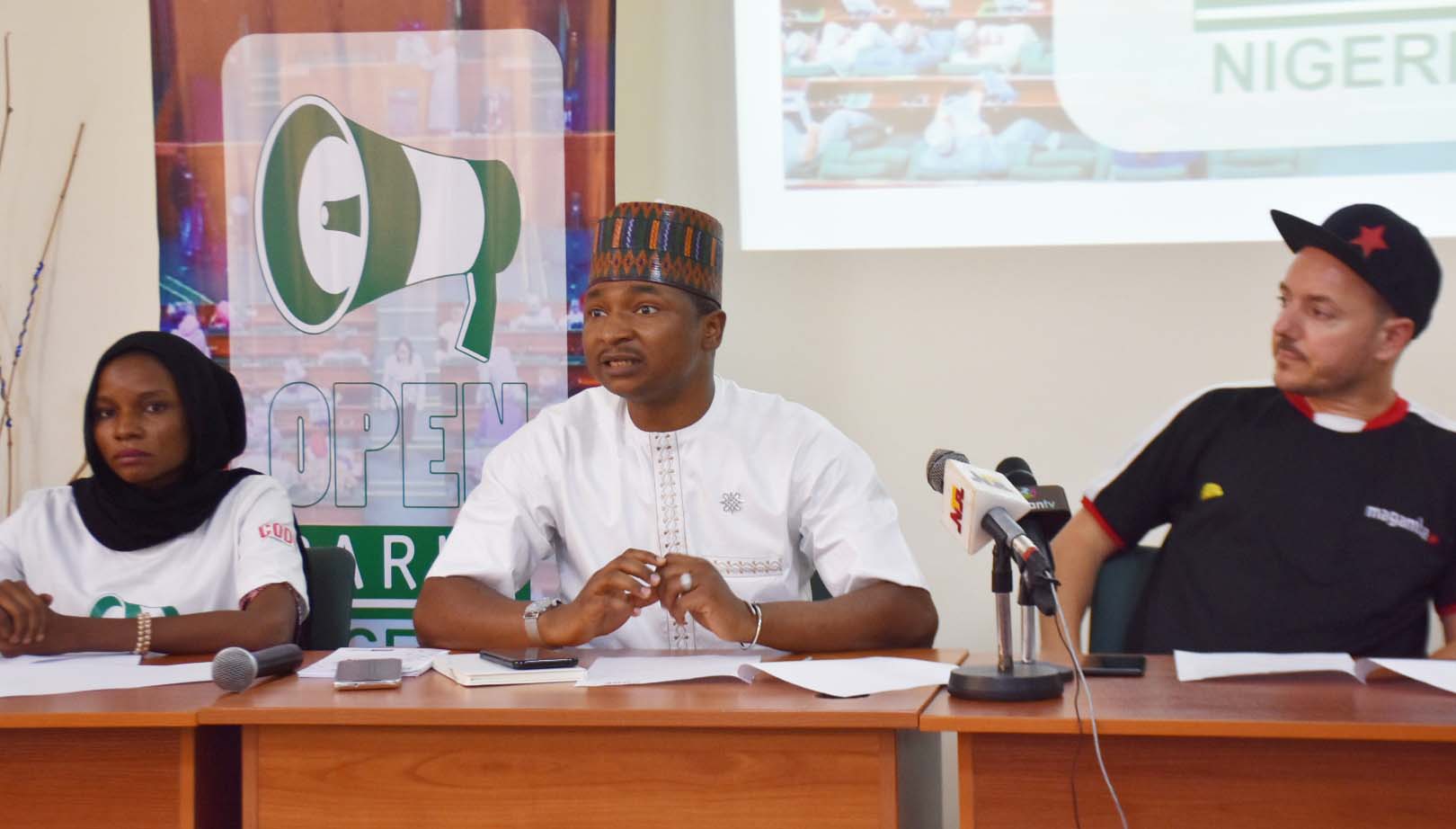 The National Judicial Council (NJC), has recommended the appointment of chief judges and 30 others as judicial officers to beef up judicial functions in some states and the Federal Capital Territory (FCT).
At its 95th meeting held on September 15 and 16, 2021, the council considered the list of candidates presented by its Interview Committee, and recommended the 36 successful candidates to their respective state governors for appointment as heads of courts and other judicial officers in Nigeria.
They are Hon. Justice Richard O. Olorunfemi as chief judge, Kogi State, Hon. Justice Joe Itsebaga Acha for Edo, Hon. Justice Akintoroye Williams Akin for Ondo, Hon. Justice Husseini Baba Yusuf for FCT, Hon. Justice Ekaette Francesca Fabian-Obot for Akwa Ibom, and Hon. Justice J. O. Adeyeye for Ekiti State.
Others are Hon. Kadi Baba Gana Mahdi as Grand Kadi, Yobe; Umaru Ahmad Liman as Grand Kadi, Bauchi; Hon. Justice Osagede Osado Emmanuel as President, Customary Court of Appeal, Nasarawa; Hon. Justice Mashud Akintunde Akinfemi Abass as President, Customary Court of Appeal, Oyo State; and Siyaka Momoh Jimoh Usman as President, Customary Court of Appeal, Kogi State.
Three judges are recommended for High Court of Gombe, and they are Zainab Abdulkadir Rasheed, Abdussalam Muhammad, and Daurabo Suleiman Sikka.
Akwa Ibom has Effiong Asukwo Effiong; Bauchi has Nana Fatima Jibril; while Kaduna High Court has Abdulkarim Mahmud.
The three candidates recommended for Katsina State are Kabir Shuaibu, Ibrahim Ishaku Mashi, and Ibrahim Abubakar Mande, while Prof Alero Akeredolu was recommended for Ondo State.
Four successful candidates for Oyo State are Olusola Adebisi Adetujoye, Folabimpe Beatrice Segun Olakojo, Prof Taiwo Elijah Adewale, and Kareem Adeyimika Adedokun.
Kogi State has three candidates, and they are Abubakar Sule Ibrahim, Abdullah Sulyman, as well as Aminu Ali Eri.
Two Kadis for Sharia Court of Appeal are Adamu Kuna Jibril and Ahmed Baba Bala, while the four for Bauchi are Musa Sani Abubakar, Mahdi Manga, Khamis Al-Hamidallah Muhammad and Sani Musa with Ondo State having one in the person of Orimisan James Okorisa and Oyo Customary Court of Appeal having Ajadi Olubukola Omolayo.
A statement by the NJC Director of Information, Mr Soji Oye, and released in Abuja, yesterday, said that all the recommended candidates are expected to be sworn-in after approval by President Muhammadu Buhari, and their respective state governors, and confirmation by the respective state Houses of Assembly.