Deepwater Set To Retain Basketball League Title
The defending champi
ons of the Zenith Bank Women Basketball League, First Deepwater Women Basketball Club of Lagos, has in Ilorin moved closer to retaining their title.
They did this by recording their seventh win in their last match in the second phase of the 2013/2014 league, after playing seven matches in Group A of the competition.
In the match played at the Indoor Sports Hall of the Kwara State Stadium, they beat Sunshine Queens of Akure in Ondo State 67-50.
The second phase of the league started last Friday, May 2.
In the match against Sunshine Queens, the Lagos-based team started on a good note in the first quarter, with the quarter ending 12-15 against Sunshine Queens.
They continued their dominance in the second quarter by scoring 22 points while their opponents could garner only 11 points.
In the third quarter, Sunshine Queens had 10 points while the eventual winners scored 14 points.
First Deepwater coach, Lateef Erinfolanmi, told our correspondent after the match that his players performed below expectations in spite of the win.
''Everybody wants to go home. They are tired. But thank God we won. We will just go back to Lagos now and rest before we start preparations for the final eight play-offs.
''But, it is clear that they (his players) did not play to expectations like they did in the previous matches,'' Erinfolami said.
Also commenting on the match, Sunshine Queens coach, Shola Aluko, said his players too were not at their best.
''In the first half, my players were not themselves, which was not a technical error but probably because of tension.
''But they came back into the game in the third quarter which unfortunately was not enough to hold our opponents.
''However, there was an improvement in this match, compared to what both teams played in the first phase where they beat us with a margin of almost 30 points. But now we reduced it to 17.
''But the truth still remains that my players can do better than what they did this night,'' Aluko said.
In the other match played in Group B, last season's runners-up, First Bank, beat Dolphins 61-48 to also record their seventh win in the second phase.
With the results, Firstdeep Water and First Bank won their groups and will be joined by six other clubs for the final eight play-offs in Lagos in June.
The second phase of the league which ended last Friday had started with 16 teams.
Only four teams in each of the two eight-team groups will qualify for the play-offs.
Enyimba Appoints Finidi George As Head Coach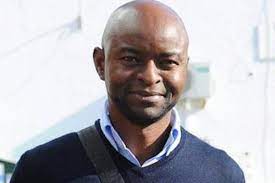 The former Ajax and Real Betis winger, George Finidi, who replaces Fatai Osho whose contract expired at the end of August, has joined the eight-time Nigerian champions, Enyimba FC, on a two-year contract.
George, a legend of Nigeria's men's senior national team, made 62 appearances for the Super Eagles in an illustrious playing career that lasted up to fifteen years.
He was a key member of the glorious era that won the Africa Cup of Nations in 1994 and represented the country at two FIFA World Cups, the 1994 and 1998 editions.
Tidesports source reports that at club level, George won the UEFA Champions League with Ajax in 1995 and went on to play for Real Betis, RCD Mallorca, and Ipswich Town.
His first official game as Enyimba head coach will be the CAF Confederation Cup's second preliminary round fixture against Senegalese side, Diambers FC in mid-October.
Speaking to Enyimba's media immediately after putting pen to paper, George said, "I have to say it's a great opportunity for the club to have this confidence in me.
"I want to thank the chairman, the members of the board, and the supporters for even thinking about me. On my own part, I will be here to just work and do the job. It's never going to be easy but I'm here to work and make the team win."
Chairman of Enyimba, Felix Anyansi Agwu, stated that the arrival of George represents a new chapter for the club.
"I believe that the time has come for us as a club to open up a new chapter, a chapter that will showcase the many hardwork that has been going on behind the scene and usher in lots of success.
"For us to have engaged a coach like Finidi George who is coming from Europe is a clear statement of intent about our aspirations," Agwu said.
Arteta Sees Light For Arsenal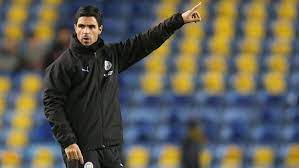 Arsenal manager Mikel Arteta says he sees a bright future for the club despite suffering their worst start to a season for 67 years.
The Gunners climbed off the bottom of the Premier League table with their first goal and first points of the campaign by beating Norwich 1-0 last weekend.
However, Arteta's position is still under scrutiny ahead of tomorrow's trip to Burnley after spending £150 million ($207 million) on new players during the transfer window.
The Spaniard claimed after beating Norwich he had enjoyed the "best 10 days of his career in this industry" during an international break when his side was rock bottom of the table.
And Arteta was equally optimistic on where Arsenal are headed with all six of his summer signings aged 23 or under.
"I'm telling you I'm very positive most of the time. I've seen the light and I can see bright lights," he said at his pre-match press conference on Thursday.
"There can be bumps in the road within that light, but I can see a lot of light."
Arteta is also hopeful the criticism his squad suffered after defeats to Brentford, Chelsea and Manchester City will only serve to make them stronger.
"It's tough because it hurts, because you want to see something different. But what you want is not always what happens," he added.
"Things happen for a reason and maybe what is happening had to happen and it's going to be really good for the club and really good for myself and everybody experiencing that situation. We have to believe that."
Former Kenya's Minister Pays Fine, Skips Jail
Former Kenyan Sports Minister Hassan Wario has paid a fine to avoid spending six years in jail following his role in the misuse of public funds set aside for his nation's 2016 Olympic Games campaign.
Early yesterday, Wario had been given the option of six years in prison or paying a fine of 3.6m Kenya Shillings ($33,000).
Wario was found guilty on Wednesday by the Kenyan Anti-Corruption Magistrate's Court for misusing public funds allocated to the National Olympic Committee of Kenya (Nock) for the Games in Rio.
Kenya won the most medals of any African nation in Brazil but were beset by scandals.
Athletes did not receive their Nike kits while some of them were stranded in a Rio shanty town, where gunshots were heard, as officials looked for a 'cheap flight' home.
In office from 2013 to 2018, Wario was guilty of "wilfully failing to comply with applicable procedures and guidelines relating to management of public funds."
Former Nock official Stephen Soi, who was Kenya's chef de mission for the 2016 Olympics, was convicted on five charges of corruption after diverting money meant for athletes' travel and accommodation as well as kit from sportswear giants Nike.
He must spend 12 years in jail or pay a fine of 105m Kenya Shillings ($950,000) but has the option to appeal against his conviction.
Both men have always denied any wrongdoing.
The courts established that Sh54 million ($490,000) set aside for the Kenyan team in Brazil could not be accounted for by the sports ministry officials in office at the time.
A total of seven people were initially charged in the case, including then NOCK president and former Olympic champion, Kipchoge Keino, but the charges against him and four others were dropped.
The scandal overshadowed Kenya finishing as the highest-placed African nation on the medals table in Rio, with six of their tally of 13 medals being golden.