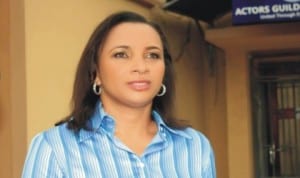 We remember with
nostalgia the years of Reggae music in Nigeria. This genre of music originated in Jamaica in the late 1960s with the Late Robert Nester Marley emerging as the foremost ambassador of Reggae with other masters like Peter Tosh, Burning wailer, UB40 and a host of others.
The pulsating rhythm with inspiring message found its way into Nigeria Music Industry through Late Reggae icon, Sunny Okosun, the Ozziddi  crooner, A plethora others joined the train, they include masters such as: Sweat led by Yemi Benson, Boye Gbero (BG), Mandators, Evi Edna Ogoli, Majek Fashek, Ras Kimono, Oritz Williki, Alex Zitto, Daniel Wilson and Isaac Black, others include: Gboyega, Femi, popularly known as Terra Kota.
During this era, the Nigeria music industry was ruled by Reggae music their life style became the order of the day in both fashion and behaviour most of the Nigerian youths were drawn to the pulsating and spiritual message contained in their lyrics .Almost everybody both old and young talked and danced reggae even some of them went to the extent of becoming Rastafarians and wore dread locks like their role  models while reggae clubs were formed all over the country.
But since the exit of the old generation of the founding fathers, the younger artistes have also gone to the limbo leading to the decline in the reggae music clan. This development has continued to agitate the minds of their fans and other reggae faithfuls as they wonder why  they once beloved reggae should be allowed to be swallowed up by other genres of music like RnB, Hiphop, Afrobeats and dance hall music among others.
The visit of UB 40 an international reggae group to Nigeria in February this year and their performance at the Eko Hotel Victoria Island Lagos, seems to be a wake up called for both the reggae artistes and lovers who stormed the venue and danced  their hearts out, it rekindle the  fire and interest in them as the concert was a huge success.
This experience according  to one of  the fans,  Ras Arthur should be able to wake up our reggae artistes from their undeserved slumber and revive the popular music genre that once ruled the music scene and brought health and fame to most of the artistes in the country.