'Internet Exposure Increases Child Cognitive Dev'
The General Manager, Basic Information and Communication Systems Ltd. (BICS), Mrs Folashade Onigbinde,  says internet exposure has the potential to boost the child's cognitive development.
Onigbide told newsmen in Abuja on Tuesday that through the interactive world of technology, children were being shaped by their exploration of computers and the Internet.
She explained that modern computer and the Internet offer today's children powerful device and if appropriately used, could enhance the development of the child's physical, cognitive and social skills.
"Children get interested because they can make a lot of discoveries through the Internet.
"The Internet is a powerful tool that is revolutionising our children's learning and communication skills.
"The use of the Internet by children will also enhance a child's 'eye-hand' development because of the use of the mouse, it also makes a child learn the art of focus and concentration,'' she said.
According to her, another positive thing about the Internet is that it exposes children to information to improve the quality of learning that they can transform into knowledge.
She said that the use of Internet had often times facilitated the development vocabulary in children and literacy skills, which according to her, allow for greater gains in verbal and nonverbal skills.
She, however, advised that parents should be careful not to allow their children to be so involved with the Internet, adding that no matter how useful, it could not replace human interactions and relationships.
Onigbinde, who spoke on the Digital Girls Club initiative by the Ministry of Communications Technology, said it was a commendable initiative that would help girls to make impact in the computer world.
Basic Information and Communication Systems Ltd., an information and communication technology company based in Abuja, is by licensed of the National Institute of Information Technology (NIIT).
FG Spends N150bn On Fuel Subsidy Monthly, NNPC Admits
The Group Managing Director of the Nigerian National Petroleum Corporation (NNPC), Mele Kyari, has disclosed the Federal Government spends as much as N140billion to N150billion to subsidise premium motor spirit (PMS) otherwise called petrol, monthly.
According to Kyari, the open price of petrol has risen to N256 per litre.
With the present pump price of petrol pegged at N162 per litre, it means government is subsidizing the product by N94 per litre.
Kyari said petrol daily truck out has risen significantly to 103 million per litre.
He said, "If we are to sell at the market today at current exchange rate, we will be selling the product at about N256 to a litre. What we sell today is N162, so, the difference is at a cost to the nation".
"The difference comes back to as much as N140billion to N150billion cost to the country monthly.
"As long as the volume goes up, that money continues to increase and we have two sets of stress to face, stress of supply and stress of foreign exchange for the NNPC. We may not see foreign exchange cheque taking place for importation".
Kyari stressed at the meeting which had the Economic and Financial Crimes Commission (EFCC), Department of State Services (DSS), Nigeria Police Force (NPF), Nigeria Customs Service (NCS), Nigeria Security and Civil Defence Corps (NSCDC), and other relevant downstream and upstream stakeholders in attendance, harped on the need to find urgent solution to petrol smuggling challenge in the country.
He explained, "In very recent data, we see what we really want in the beginning of May and June, there was a day we load out about 103 million litres of PMS within one day across the depots. We know it is not required, we know it is inappropriate and we also know that something wrong is happening that somebody is chasing something.
"But we in NNPC, we are not in control of that, we are not in every depot, we don't keep products in all the depot but when the volume goes down, it comes down to us, when there is tight in supply, it comes back to the NNPC and we solve the problem".
The NNPC boss said that President Muhammadu Buhari had directed that smuggling must stop, adding that it was the reason for inviting all stakeholders to chart the way forward.
Stakeholders in the downstream sector of the petroleum industry have blamed distribution system and low pump price for the increasing rate of smuggling of petrol, out of Nigeria.
The stakeholders, who include marketers, depot owners and transporters called for synergy to check the activities of smugglers.
Speaking at a stakeholders meeting to work out synergy to tackle incidents of smuggling of petroleum products criminals, the Chairman of the Board of Directors of the Independent Marketers Association of Nigeria (IPMAN), Alhaji Aminu Abdulkadiri urged the Nigerian National Petroleum Corporation (NNPC) to release more products to its members.
Abdulkadiri noted that with over 20,000 filling stations across the country, IPMAM members sell directly to the Nigerian people.
He said, "I have been in this industry for over 30 years and there are underlying issues that I want the GMD to take cognizance of and this will go a long way in chasing who does what.
"One, we have almost 30,000 retail outlets in this country and both major marketers and DAPMAN have about 2000-3000, the rest belong to my members. But the truth there is who is responsible for storing and distributing this product? The bulk of this product is being distributed by DAPMAN.
"NNPC needs to work with IPMAN and DAPMAN ensure that marketers that have retail outlets that are viable for Nigerian consumers should be attached to each depot in this country. That way NNPC can track most of these products that are being either diverted or smuggled out.
"But so long as the source of distribution is not monitored and product are sold indiscriminately, the problem will continue", he added.
On her part, Chairman, Depot and Petroleum Products Marketers Association of Nigeria (DAPMAN), Mrs. Winifred Akpani, said the group was concerned about the high volume of petrol consumption in Nigeria.
Akpani said it was difficult to determine the actual amount of petrol consumed in the country, pointing out, however, that the Department of Petroleum Resources (DPR) has critical role to play if smuggling was to end in the country.
"We as depot operators do not own all these stations but we sell a lot to people who have the stations. And one thing we always insist is where is your DPR licence not only are you going to show us your DPR licence we are going to cross check with the list that updated periodically and send to each depot by the DPR and it only on that basis that we sell product to you," she added.
She noted with the resources and technology available in the industry, tracking the movement of trucks should not be a big challenge.
Also speaking, the National President of the Nigerian Association of Road Transport Owners (NARTO), Alhaji Yusuf Lawal Othman, called for closer monitoring truck outs at the depots.
According to him, "The system needs to be reorganized. I don't see any reason why you have 200 filling stations in a local government that does not consume more than 45,000 litres.
"I also don't see how the depot which normally do programme per day will programme quite a number of trucks to a local government which does not consume more 45,000 litres per day. It means that we are sleeping".
NLNG Generates $114bn, Pays $9bn Tax, As Train 7 Kicks Off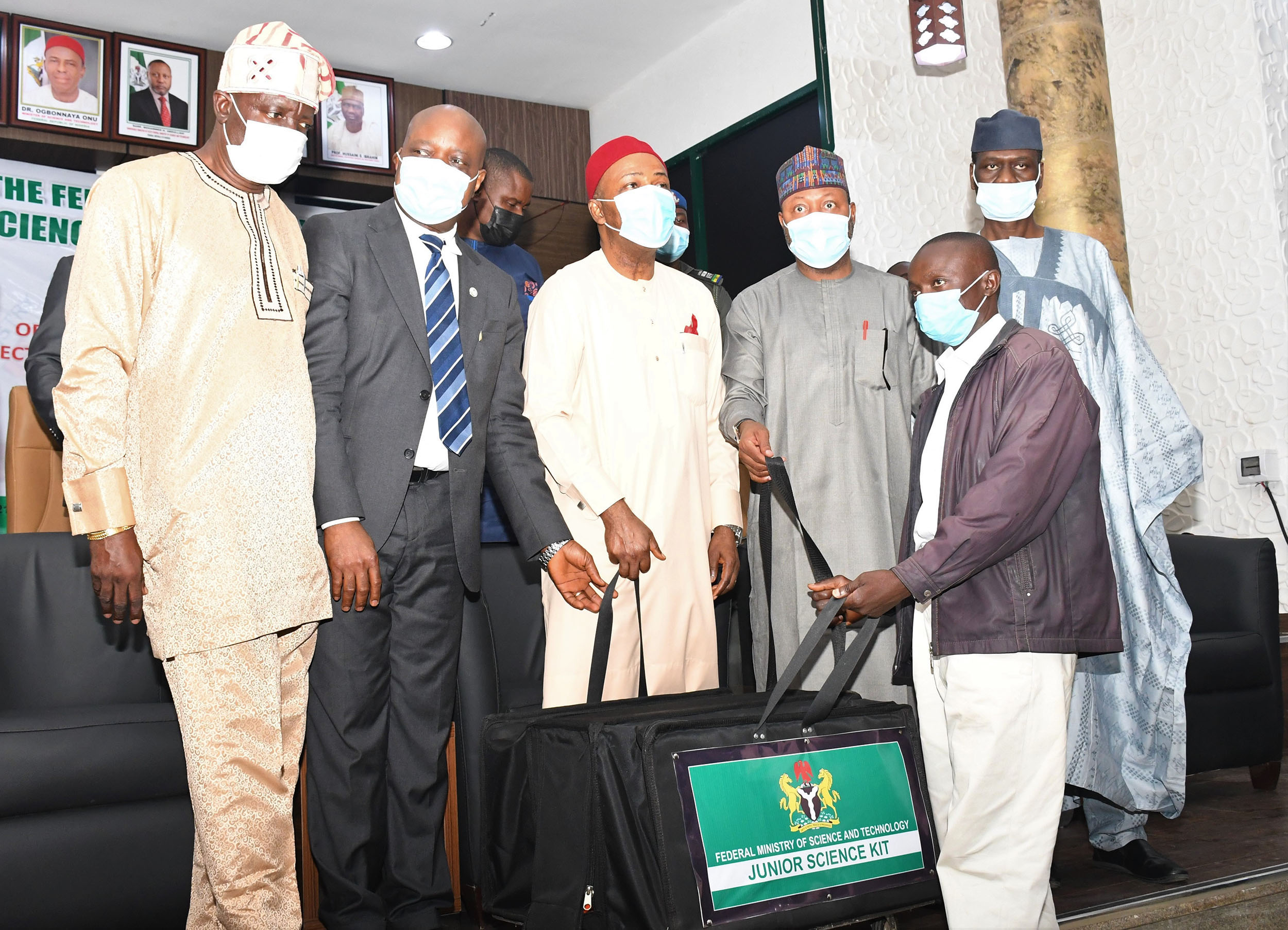 Nigeria Liquefied Natural Gas (NLNG) has generated more than $114billion over the years and tax payment of $9billion as the construction of the most expected Train 7 kicks off in earnest. 
Flagging off the construction of the projects last week virtually, President Muhammadu Buhari expressed excitement over the progress made by the country's NLNG. 
"I am proud that NLNG, as the pioneer LNG Company in Nigeria, has conscientiously proven the viability of the gas sector over the years, currently contributing about one percent to our country's Gross Domestic Product (GDP). 
"NLNG has generated $114 billion in revenues over the years, paid $9 billion in taxes; $18 billion in dividends to the Federal Government and $15 billion in feed gas purchase. 
"These are commendable accomplishments by the company's 100 percent Nigerian Management Team", he said. 
President Buhari flagged off the construction of the Train 7 project of the Nigeria Liquefied Natural Gas Limited (NLNG) in Bonny Island, Rivers State during the groundbreaking ceremony at the Company's plant site, effectively kick-starting the project which is expected to increase NLNG's current six-train plant capacity by about 35% from an extant 22 Million Tonnes Per Annum (MTPA) to 30 MTPA. 
President Buhari, in his address, said the groundbreaking event was an important milestone in the history of Nigeria's oil and gas industry, adding that "the story of Nigeria LNG is one that I have been so passionately associated with during the formative years of the NLNG project. It has transformed from a project over the years to a very successful company. 
"This groundbreaking ceremony to herald the Train 7 project construction has afforded me the opportunity to congratulate NLNG and its Company's shareholders – NNPC, Shell, Total, and Eni – for proving that a Nigerian company can operate a world-class business safely, profitably, and responsibly. Clearly, you have set the stage upon which Nigeria's vast gas resources will continue to grow well into the future. 
"With this level of performance, I can only hope that the company continues to grow, starting with this Train 7 project, but also positioning Nigeria to thrive through the energy transition. 
"I hereby urge the Board of Directors, Management and Staff of Nigeria LNG, the Host Communities, the Rivers State Government and Agencies of the Federal Government to continue to collaborate to ensure completion and eventual commissioning of the Train 7 project safely and on time, so that Train 8 can then start. 
Rivers State Governor, Nyesom Wike, represented by his Deputy, Dr. Banigo, applauded the shareholders, NLNG's Board of Directors, and the company's management for keeping the Train 7 dream alive, saying that the State Government considered the project as a key economic enabler and remains committed to supporting both the project and the Company. 
The Minister of State for Petroleum Resources, Timipre Sylva, stated that Train 7 would contribute to maintaining the country's status as a gas exporting nation. 
"Nigeria has more gas reserves than crude oil, and we have much to gain from sustaining our LNG exports to a market that has a growing demand for the commodity as the preferred fuel for industrialisation and power generation," he said. 
The Group Managing Director of NNPC, Mele Kyari, in his welcome remarks, commended the Federal Government for supporting the project and called for stakeholders' support for the project, adding that support for NLNG will lead to immense benefits to Nigerians. 
Nigeria LNG's Managing Director, Tony Attah, in his welcome remarks, said the benefits of gas to the country will increase on the back of the Train 7 project, noting that Train 7 will stimulate the inflow of more than $10billion Foreign Direct Investment (FDI) into Nigeria as part of the project scope; create more than 12,000 direct jobs and additional 40,000 indirect construction
BoI Disburses N969.6bn In Five Years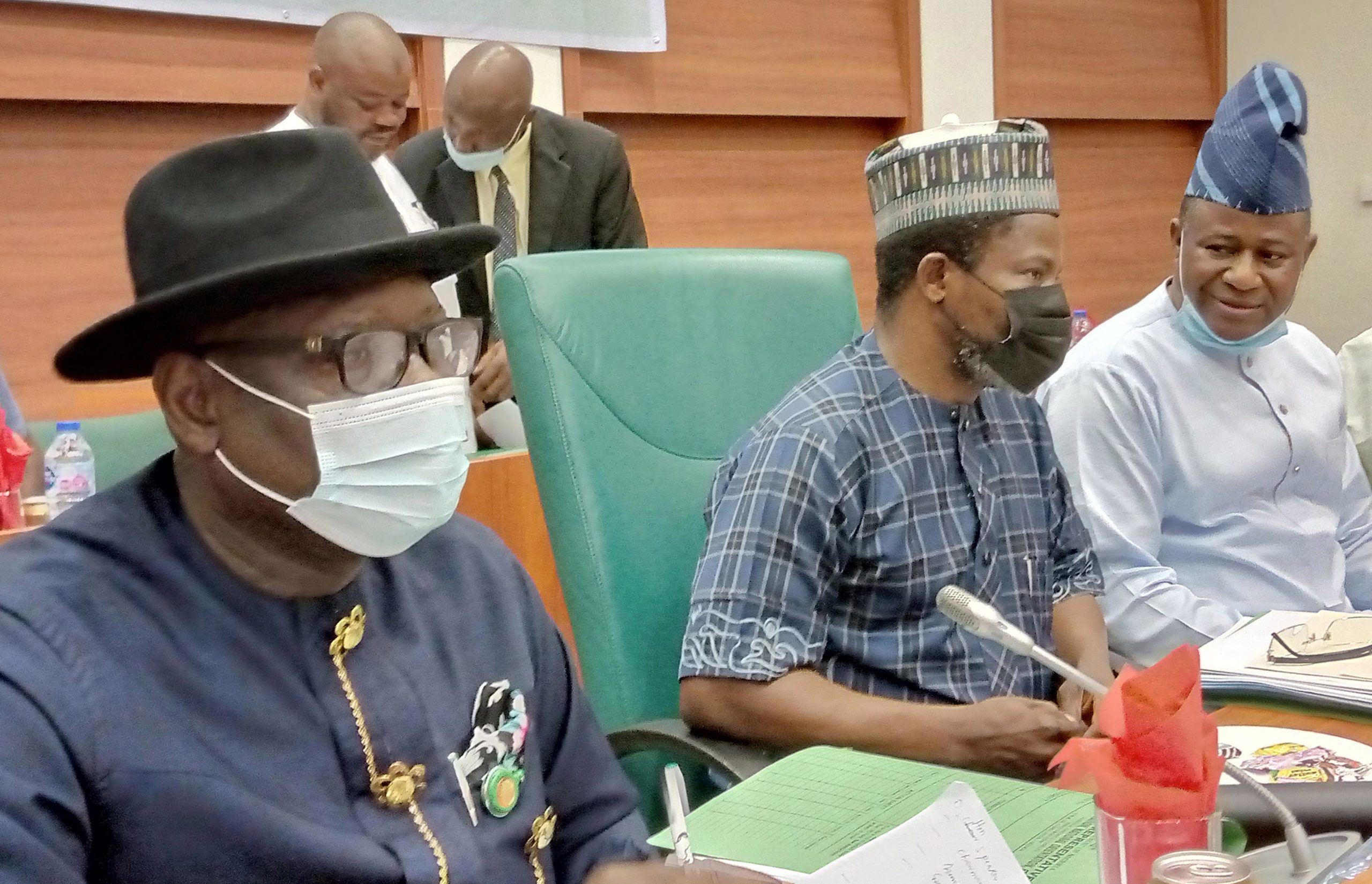 The Bank of Industry (BoI) has disbursed loans worth  N969.7 billion to borrowers in five years to support various businesses.
 BoI Deputy Head, Business Development, Mrs Aderonke Akinluyi,  disclosed this at a webinar by the Lagos Chamber of Commerce and Industry (LCCI) in Lagos, yesterday.
 Akinluyi said the funds were disbursed between 2015 and 2020 to over three million Micro, Small and Medium Enterprises (MSMEs) and 653 large enterprises.
Speaking on the theme: "Funding Opportunities for Businesses in the Bank of Industry," Akinluyi said the bank during the period created 6.98 million direct and indirect jobs.
She also disclosed that the bank was currently collaborating with over 330 Business Development Service Providers (BDSPs) to offer advisory and business support services aimed at improving intending MSMEs.
"Our business model reflects our goal to drive development through financial and advisory support to all customer levels, with dedicated teams for MSMEs, youth and women led enterprises.
"Our collaboration with the BDSPs ensures that the MSMEs are almost handheld in structuring, and preparing their business models and plans.
"The collaboration also provides other entrepreneurial training as required and are split across the regional, state and national categories," she said.
Divisional Head, SME, South, BoI, Mr Obaro Osah,debunked some perceptions associated with accessing funding from the bank.
Some of the perceptions, he said were, the need to know and pay someone at the BoI, the one year wait of processing to access funds and the myth that the bank only supported manufacturing industries.
"The loan application approval processing timeline for loans below N10 million is four weeks, loans between N10 and N100 million is six to eight weeks.
"Loans above N100 million to N500 million is eight to10 weeks," he said.
Group Head, Engineering and Technology, BoI, Mr Femi Shittu, listed the bank's selected loan products to include: agro mechanisation, food and agro commodity processing and commercialisation of the solar energy.
"The selected managed intervention fund include the Nigerian Artisanal and Small Scale Miners Finance Support Fund of N2.5 billion with a five per cent per annum interest rate.
"The Nigerian Content Intervention Fund of 350 million dollars to support indigenous oil and gas players is also available," Shittu said.
In her remarks, President, LCCI, Mrs Toki Mabogunje, said limited access to funding was one of the biggest constraints facing businesses, especially MSMEs.
Mabogunje noted that a report by PriceWaterhouse Coopers, revealed that Nigerian SMEs had a funding gap of about N617 billion as of 2019.
According to her, evidence shows that majority of Nigerian MSMEs have not significantly benefited from available financing opportunities in the country.