'We Are Not A Demolition Agency'
Director, Department of
Development Control, Abuja Metropolitan Management Company (AMMC), Mr Yahaya Yusuf, says the mandate of the company goes beyond removal of illegal structures in the Federal Capital Territory (FCT).
Yusuf, who spoke in an interview with newsmen, on Sunday in Abuja, said the AMMC is also a development assisting agency.
According to him, the department resorts to demolition of structures when developers fail to comply with stipulated guidelines.
He said that the department applied universal standards in regulating construction of buildings in the FCT to avoid emergence of slums in parts of the territory.
''A structure is illegal when it has no approved plan or if it has an approved plan that was ignored by the developer.
"But illegal structures do not necessarily have to be demolished unless it becomes exigent or if developers become recalcitrant to our specifications.
"Sometimes when we go for removal, we discover that some parties are in the process of regularising their papers, we leave them; we take decisions in the best interest of the public.
"Even the series of notices we give before demolition is an indication that we consider demolition a last resort,'' he said.
Yusuf said that the  nature of demolition  made it to attract more public attention than other functions of the department.
''We now engage in a lot of sensitisation and public enlightenment to make the public aware of the right steps to take in construction, and we also liaise directly with artisans on the sites.
''In 2013, we gave above 1,900 building approvals,  consisting mainly of estates of more than 100 buildings, and you can imagine the level of impact that will have on the lives of residents.
"We plan to improve on this in 2014, but the spectacular nature of demolition  shifts public attention from these modest achievements,'' the director said.
He said that the department maintained a high level of independence and could not be used to settle political scores.
Construction Safety: Builders  Seek New Procurement Standards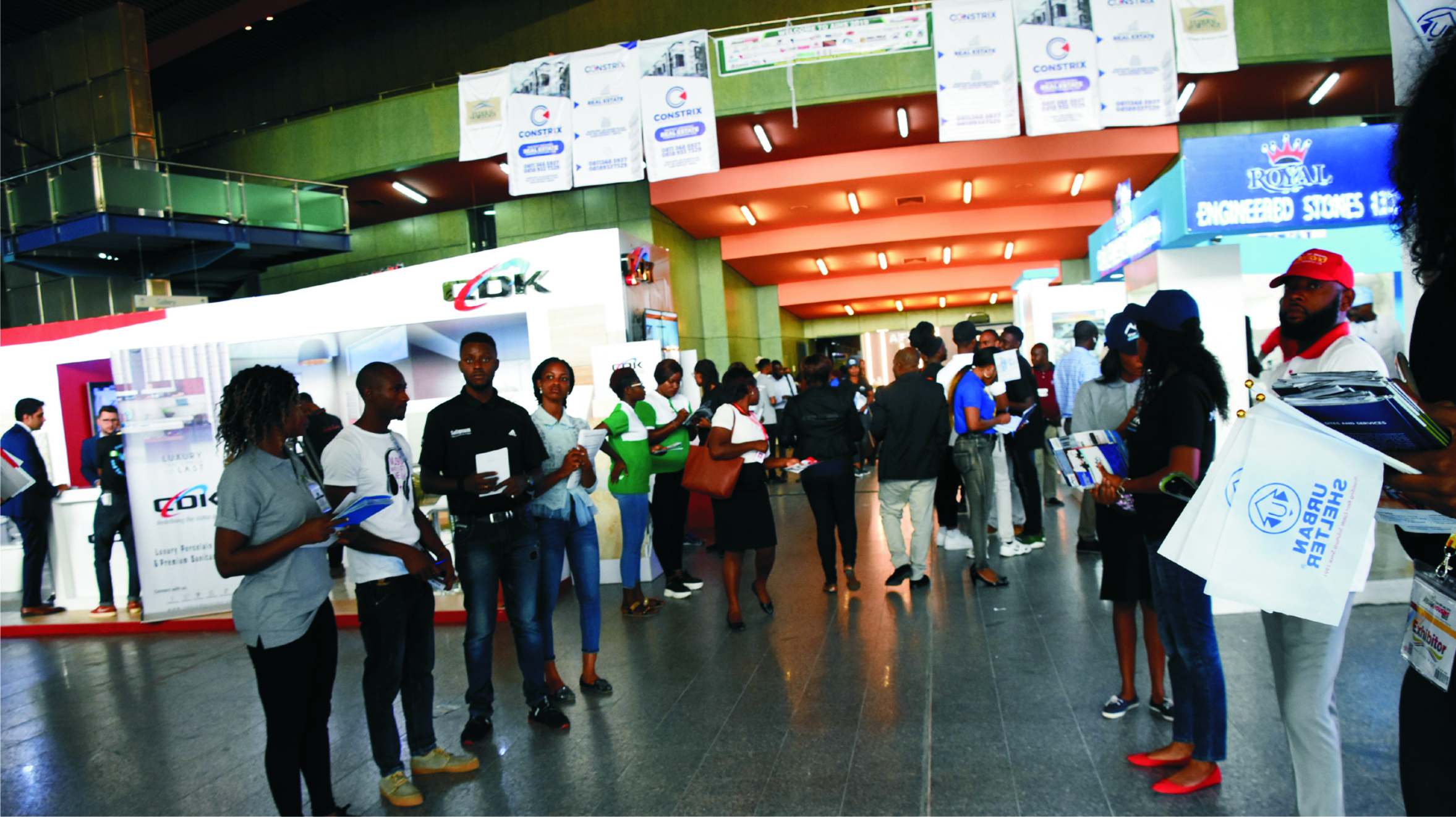 With the conclusion of its annual conference, the Nigerian Institute of Builders (NIOB) has sought for new procurement standards.
The conference which held in Port Harcourt focused on: Health, Safety, Enforcement and Professionalism for Sustainable Development" with experts in the built industry proffering solutions to the challenges facing the sector.
President of the NIOB, Kenneth Nduka while discussing the focus of the conference stressed that the enforcement of procurement laws will help infuse security and safety standards.
In an era where quacks have infiltrated the built sector, Nduka opined that procurement will check the problem of corruption , compromise of standards and the use of sub- standard products for construction.
"For us, safety and security should be a way of life fo every builder. We must embrace it as a routine", Nduka said.
While speaking on the topic: Appraisal  of Health, Safety Practices of Small and Medium Construction Sites", Dr. Muyiwa Abubakar, a lecturer in Building Department, Abubakar Tafawa Balewa University disclosed that 60 percent of fatalities in construction sites come from buildings.
Abubakar stated that safety is pertinent so as to meet target time since construction is characterised  with risks and hazards.
The lecturer harped on safety management practices that would be driven by training , competence and enforcement.
On his part, Dr Chris Igwe suggested that quality must not be compromised to ensure safety.
For him, enforcement of standards leads to adoption of safety and security at construction sites.
'Industrialisation, Key To Achieving Local Content In Housing'
A member of Real Estate Developers Association of Nigeria (REDAN), Mr Benson Ngbede, says industrialisation is key to achieving local content inputs in providing affordable housing for citizens.
Ngbede told newsmen recently in Abuja that building houses would be cheaper when the country is able to develop its industries and locally produce materials that were currently imported.
"Most resources required to build houses are locally available in their raw state. Establishing industries that will turn these raw materials into finished products for builders will ensure affordable houses for citizens.
"Government needs to put in place what is needed for developers to provide houses at relatively affordable prices; that entails availability of land and infrastructure.
"We also need to look inward. We need to develop our industries. We need to be more industrialised to help us develop local content. "If we can do that, one bedroom house can go for 1million naira, 2 bedroom for about 1.5 million, while a 3 bedroom house can be sold for N3 million, since the materials are sourced at home
"To achieve this, institutions like NIBRRI must be properly funded and supported to carry out researches that will help develop materials needed to build houses.
"We have a place like Ajaokuta which can supply iron to the entire African continent, but it is lying there idle nd not working, forcing us to import metals from other places in the world, and at a high cost," Ngbede lamented.
He also urged government to provide infrastructure, drainage, roads and other facilities necessary for real estate developers so as to ensure a consequence reduction in the cost of houses.
Housing Deficit: NGO To Invest $180m In Five Years
Shelter Afrique, an NGO, is to invest 180 million dollars in five years toward addressing Nigeria's housing deficit, Mr Andrew Chimphondah, its Managing Director, said yesterday in Abuja.
Chimphondah said that the investment period would span from 2019 to 2024.
He said that Nigeria was a strategic market for Shelter Afrique, adding that the outfit's shareholders included 44 African countries and two financial institutions.
According to him, Shelter Afrique provides loans, grants and credits for the development of the environment and the provision of houses for Africans.
Chimphondah said that Nigeria had 70 to 20 million estimated housing  shortage.
"We are looking at the demand and supply side of housing. For the supply side, we will enter into Public-Private-Partnership with government with government providing land and subsidised infrastructure.
"Our organisation will provide the funding and expertise to carry out the project.
"We will commit and dedicate all the expertise to ensure that quality houses are delivered; we will also ensure that the houses are energy efficient, environmental friendly and comfortable," he added.
Chimphondah said that most financial institutions had often complained of funding, but assured Nigerians that the NGO would fashion out a way to reduce the cost of the houses.