How Informed Are You About VVF?
VVF, a known
abbreviation for Vesico Vagina Fistula, is one health challenge that has constituted itself a nightmare to women.
Ambiguous as it sounds, experts explain it as an obstetric trauma, occasioned by wrong or poor obstetric practices. But what meaning does that hold for a layman?
In a very simple term; VVF has to do with holes resulting from the breakdown in the tissue between the vaginal wall and the bladder or rectum caused by unrelieved obstructed labour.
The consequences of such damage, experts say, are urinary or faecal incontinence, and related bodily discomforts such as dermattis and erosion of the skin and other tissues in the vulva and vagina from the constant leakage of urine or faeces. In extreme cases, the urethra, bladder and vaginal wall can be completely eroded.
According to medical findings, if nerves to the lower limbs are damaged, women can develop Foot-drop, a loss of co-ordination with one or both of the lower limbs.
Victims of this health phenomenon however, consider the physical challenge, a lesser problem to an acute social problem that comes with it.
Due to constant leakage of urine or faeces, and the accompanying odour, most communities stigmatize these women hence cutting them off from all social activities. Like the biblical story of the "haemorrhage woman" , commuting in public vehicle and engaging in activities that congregate people become extremely difficult.
Aisha (surname withheld) relieves her ordeal as a victim as she said "my husband divorced me because of this problem. Out of shame, I left my father's house to this city where I feel I'm not known".
Even where a victim is not  overtly stigmatized there is usually a loss of self worth as victims naturally exhibit a withdrawn attitude as if nature has refused to be fair to them and always thinking that everybody is aware and conscious of their predicament.
VVF was first referenced in 1550 BC otherwise it was observed in the mummies of Ancient Egypt in 2050 BC. It was later linked to obstructed labour in 1030 AD
Like a minor problem observed in just a few women, VVF gradually became a problem to contend with in most of what is today known as developed world, including  US and Europe between the 17th and 19th centuries.
In 1855, the first world VVF specific hospital was established in New York. However, the incidence of VVF decreased in the face of development.
The Nigerian experience however, appears a far-cry from that of the developed world. Despite the availability of VVF repair facilities in some Nigerian hospitals for some decades now, the problem persists.
Some health analysts have ascribed the reasons to general underdevelopment of community health services structures and widespread poverty, while others blame it on underage marriage/teenage pregnancies, awkward traditional practices (symphysiotomy) and  obstructed labour/forced delivery.
While various reasons have been suggested as possible causes of this health phenomenon, it may also be rife to say that individuals' attitude towards self medicare counts a lot. To many, even in the face of good medical facilities at their door steps, because it is a deviation from the traditional method they patronize, these facilities  are never accessed and explored.
However, research indicates that there appears to be a concentration of victims in northern, South-Eastern and middle belt regions of the country.
According to the Federal Ministry of Health between 500,000 and 1,000,000 women/girls are living with VVF, and an estimate of close to 80,000 new cases annually.
The prevalence of VVF seems high in areas poverty is high, especially among women. Also, in areas where education is low, or some cases non existent. It accounts for 75% of loss of babies & 55-60% of divorce rate.
Regrettably, most victims, due either to cost or distance, never make it to any formal medical establishment for appropriate attention.
VVF can be repaired surgically unless they are too large or associated damages to other tissues makes repairs impossible. Treatment is only available in a few specialist hospitals.
More so, once VVF is incurred, and possibly repaired, it is adviceable to have subsequent deliveries by caesarean section to avoid a reopening of the hole.
However, promotion of quality, accessible, obstetric care can be a major step towards reducing the incidence of VVF while prevention and awareness of the problem are equally important.

Sylvia ThankGod-Amadi
60 -Year – Old Man Commits Suicide After Assaulting Daughter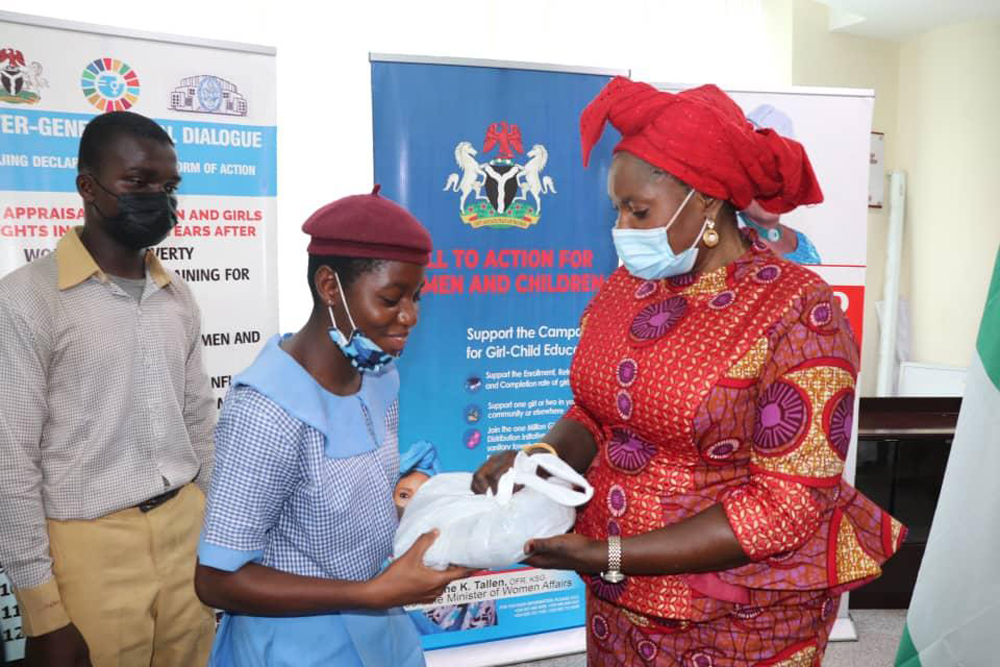 A sixty-year-old man (name withheld) has committed suicide after he was caught having sex with his biological daughter of 17 years old.
The incident occurred at Amaigbo in Nwangele Local Government Area of Imo State recently.
Report reaching The Tide, said the man denied when the news was making the rounds that he was having affair with his daughter for some years.
The Tide learnt that after his denial, the community set a close watch on him and set a surveillance on.
The cat was let out of the bag, when after about one week of his denial, he was caught on top of his daughter, having carnal knowledge of her.
According to the report, the members of his community descended on him and gave him thorough beating and stripped him naked and he was taken to the palace of the traditional ruler of the community, where they performed certain rituals to appease the land.
Apparently worried about the stigma and scandal involved, he decided to commit suicide to avoid the embarrassment he might face from the community.
When the sad news reached the wife of the man who was already in the market, out of shame, she decided to abscond.
When contacted on phone, the Imo State Commissioner of Police, Mr. Abutu Yaro said that such report had not reached his table, adding that he would find out later.
By: Joe Nwachukwu, Owerri
Women Now Drink As Much As Men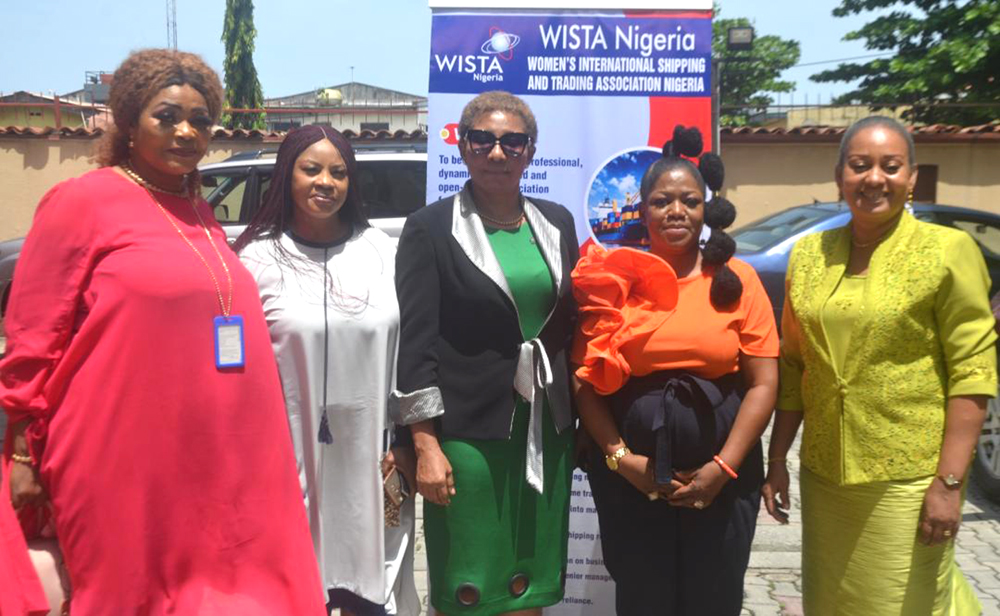 Research shows women suffer health consequences of alcohol liver disease, heart disease and cancer more quickly than men and even at lower levels of consumption.
Researchers worry the long-term effects of the Covid-19 pandemic could amplify the rise in alcohol and mental health concerns among young women.
For nearly a century, women have been closing the gender gap in alcohol consumption, binge-drinking and alcohol use disorder. What was previously a 3-1 ratio for risky drinking habits in men versus women is closer to 1-to-1 globally, a 2016 analysis of several studies suggested.
And the latest U.S. data from 2019 shows that women in their teens and early 20s reported drinking and getting drunk at higher rates than their male peers in some cases for the first time since researchers began measuring such behavior.
This trend parallels the rise in mental health concerns among young women, and researchers worry the long-term effects of the Covid-19 pandemic could amplify both patterns.
"It's not only that we're seeing women drinking more, but that they're really being affected by this physically and mental health-wise," said Dawn Sugarman, a research psychologist at McLean Hospital in Massachusetts who has studied addiction in women.
Research shows women suffer health consequences of alcohol liver disease, heart disease and cancer more quickly than men and even at lower levels .
Perhaps most concerning is that the rising gender equality in alcohol use doesn't extend to the recognition or treatment of alcohol disorders, Sugarman said. So even as some women drink more, they're often less likely to get the help they need.
Although the gender gap in alcohol consumption is narrowing among all ages, the reasons differ. For people over 26, women are increasing their alcohol consumption faster than men. Among teens and young adults, however, there's an overall decline in drinking. The decline is simply slower for women.
That may sound like progress, said Aaron White, a senior scientific adviser at the National Institute on Alcohol Abuse and Alcoholism. But it may indicate larger underlying issues.
"We have a real concern that while there might be fewer people drinking, many of those who are drinking might be doing so specifically to try to cope," White said. "And that is problematic."
Research suggests that people who drink to cope as opposed to drinking for pleasure have a higher risk of developing alcohol-use disorder. And while every individual's reasons for drinking are different, studies have found women are more likely to drink to cope than men.
From Kaiser Health.com.
Woman Sells Two Daughters For N300,000 In Ogun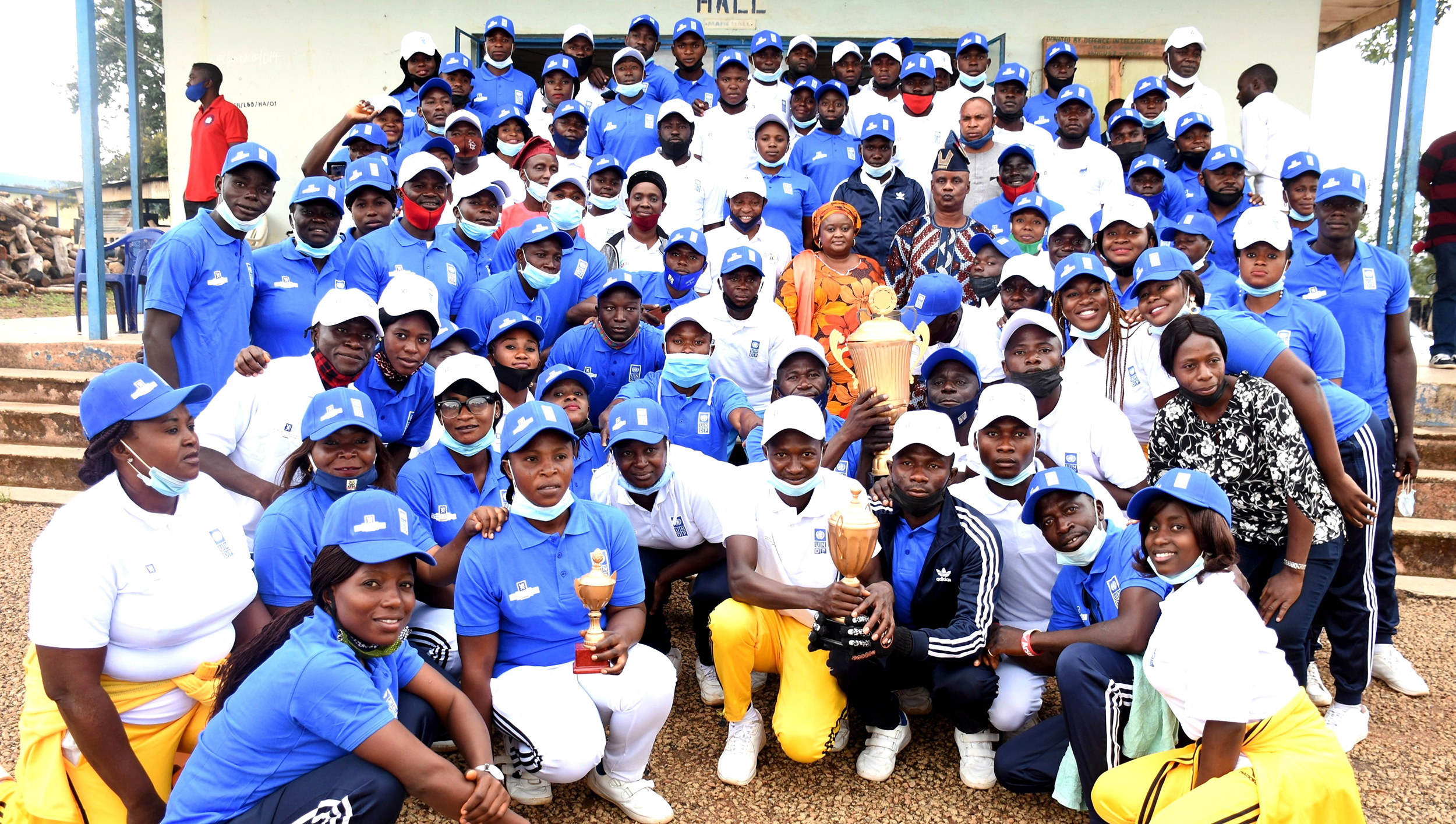 A 35-year-old housewife, Blessing Agoro, has been arrested by men of Ogun State Police Command for allegedly selling her two daughters, Semilore Agoro (four), and Deborah Agoro (two).
The suspect was arrested, following a report lodged at Redeemed Camp Divisional Police Headquarters by her husband, Oluwaseyi Agoro.
The Police Public Relations Officer in the state, DSP Abimbola Oyeyemi disclosed this in a statement, yesterday.
Oyeyemi said the husband reported that when he returned from travelling last Tuesday he couldn't find his two daughters.
The PPRO said, "The man stated further that all efforts to make his wife tell him the whereabouts of the children proved abortive, hence his report.
"Upon the report, the DPO Redeemed Camp division, CSP Alabi Akinjide, detailed his detectives to apprehend the suspect, who had already been with the camp's code of conduct department.
"On interrogation, the suspect explained to the police that her husband left home for the past two years, and while he was away, she found it difficult to cater for the two children with her other two children she had for another man.
"She stated further that while she was contemplating on what to do, one Kolawole Imoleayo introduced her to a couple in Port Harcourt who was in need of children. She sold the two daughters to the couple at the rate of N300,000.
"Her confession led to the arrest of the said intermediary, Kolawole Imoleayo. They are both assisting the police in their investigation."
The Commissioner of Police, Edward Ajogun, has ordered the transfer of the suspects to the Anti-Human Trafficking and Child Labour Unit of the State Criminal Investigation and Intelligence Department (SCID) for discreet investigation.
Oyeyemi added that Ajogun directed that the children must be rescued and brought back to their parents as soon as possible.