Echoes Of 2014 Women's Day Celebration In Rivers
It may have come
and gone yet its relics speak volumes of the change that had been inspired through the 2014 International Women's Day celebration in Rivers State.
With the theme: Equality for Women is Progress For All;" and a sub-theme that reads "Inspiring Change," the later seemed to have captivated the fancy of the organisers of this year's International Women's Day Programme.
Indeed, change is all that is needed to rewrite the history and fortunes of the Rivers woman in particular and the Nigerian woman in general.
The event provided a rallying point for building support for women's rights and participation in the political, economic and social development of the nation.
The ministry had three priority areas: greater economic independence, more women in leadership and increased safety in women's health and from violence.
The occasion of the International Women Day celebration afforded the Rivers State Ministry of Women Affairs in conjunction with the State's First Lady, Her Excellency, Dame Judith Amaechi, the opportunity to reassure the women that economic success and independence is possible and realisable.
In a paper presented by Dr Carmelita Agborubere during the celebration at the Banquet Hall, Government House on March 8, 2014 in Port Harcourt, principles of achieving success in business were highlighted.
Given the fact that most of the works women do are without national economic values,a situation that creates negative impression of their economic viability, Dr Carmelita encouraged prospecting entrepreneurs to jettison all fears and start small to grow over time.
According to her, it is good to start small because it keeps the owner focused, affords her  a clearer vision and a better understanding of one's ideas. "Small business can remain small, successful, satisfying and still find a niche for itself in the business environment," she said, adding that there is a place for the small business if the owner works at making it effective and successful, because they can provide the dynamism, innovation and effectiveness that can lead to a generally productive economic system.
She encouraged prospecting business women to imbibe the advantage of new technology, proper fund management and discipline.
In another paper presented by Dr  Lawretta A. Onyekwere, the need to inspire change in women's health was emphasised. Stating that it takes the healthy to be wealthy, Dr Onyekwere said because of the dynamic nature of women's health, it has become imperative that she evaluates her health on the basis of her ability to carry out her daily routine  work before she would address herself as being in good health.
Applauding the proponents of the sub-theme for this year's celebration, "Inspiring Change." Dr Onyekwere said inspiring change in women's health would spur 'enthusiasm,' making her feel mosre enthusiastic by way of being passionate towards altering or modifying her thinking, or way of handling her health issues.
She maintained that as women, caring for their health remains a primary responsibility.
Aside health and wealth, another aspect of the woman's life that was touched was her morality.
Pastor Odede Scholar reminded women that a meaningful achievement can only be anchored on a positive attitude. She implored Rivers women to imbibe a positive attitudinal change as that is the only window to other possibilities for attitude they say is "everything ."
She called on women to first believe in themselves and portray themselves as models to the younger generation.
Apart from the various lectures delivered by eminent daughters of Rivers State to enhance the knowledge base of the women towards inspiring the needed change in them, the memory of this year's International Women's Day Celebration as packaged by the state's Ministry of Women Affairs, under the supervision of the Hon. Commissioner, Mrs Joeba West, will hardly be erased in a hurry due largely to its uniqueness.
For once, selflessness was de-emphasised as the occasion created a platform to bear and alleviate the pains of the needy.
The week witnessed a road walk  on Thursday, March 6, 2014 by Concerned Women of Rivers State who were adorned in black to register their displeasure over the inexplicable killing of our young ones in their respective centers of learning and to condemn such in its entirely barbaric act as well as call on the authorities concerned to do everything possible to forestall such rape on our land.
This was followed by a praise and worship session on Friday, March 7, 2014 at Elmadon Fellowship Centre in Port Harcourt where prayers were offered for the Federal Government and the state and its inhabitants. Highlight of this session was a support fund for the families of the victims of the Yobe students killing.
Above all, the banquet hall of the government house, the venue of the celebration, suddenly took the form of a shopping mall of sort as pregnant women were found, trouping out with baby delivery packs to their joy and chagrin.
Alas! The Rivers State Ministry of Women Affairs, in collaboration with Her Excellency, Dame Judith Amaechi, had doled out babies delivery packs worth over N150,000 each to 80 indigent pregnant women from the rural communities, many of which were visibly hopeless before this gesture.
The duo also empowered a hundred and fifty petty traders with the sum of N50,000 each.
Reacting to the gesture, Mrs Rose Ekine, a beneficiary of the delivery pack from Asari-Toru Local Government Area expressed gratitude to the Ministry and the First Lady, saying her joy knows no bound as she least expected to be favoured in such magnitude.
Sylvia ThankGod-Amadi
Pregnant Woman, Two Others Confirmed Dead In Lagos-Ibadan Road Accident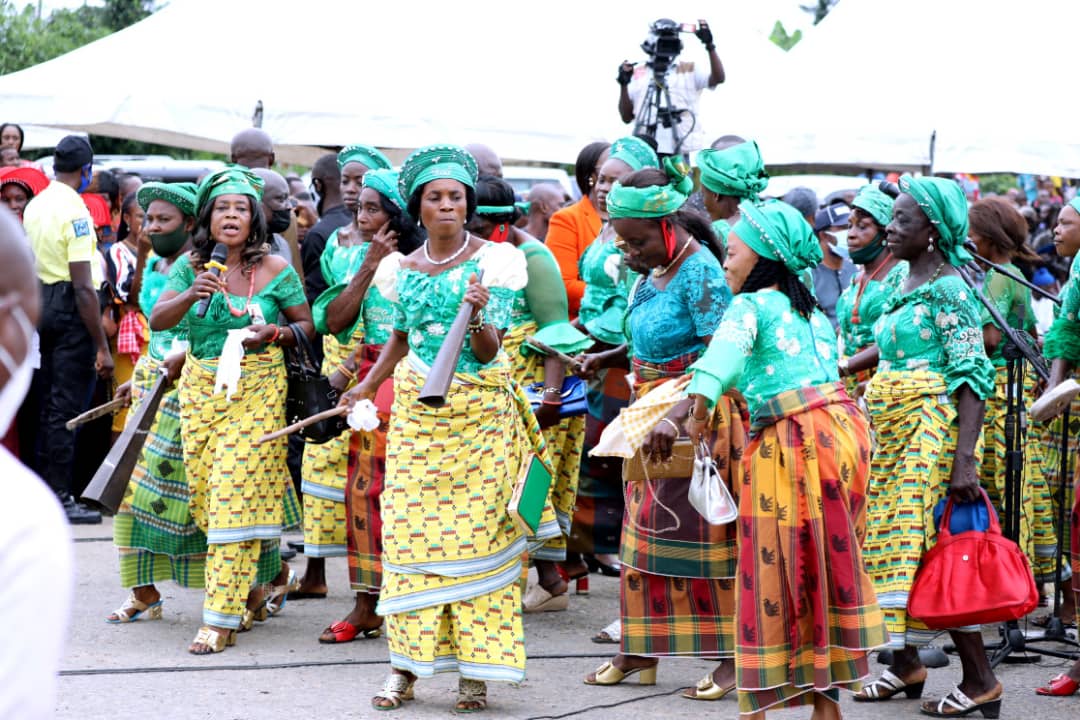 A pregnant woman and two other men have been confirmed dead in a multiple accident that happened around Danco axis on the Lagos-Ibadan highway.
The spokesperson for Traffic Compliance and Enforcement Corps (TRACE), Mr Babatunde Akinbiyi, confirmed the development to The Tide source in Abeokuta.
Akinbiyi explained that the accident occurred around 4:30a.m.yesterday.
He noted that the accident involved a Mazda bus marked LND 676 XX loaded with tomatoes and another Mazda bus marked BDG 755 YA loaded with cassava flakes (garri).
He added that it also involved a DAF truck (flat body) with registration number XY 895 GGE and a granite-laden Iveco truck marked JBD 16 XY.
Akinbiyi said that the driver of the Mazda bus carrying 'garri' lost control due to over-speeding and rammed into an unknown run away truck from the rear which led to multiple hits by other vehicles.
"Among the three casualties who died in the unfortunate crash are two men who are occupants of the Mazda bus loaded with 'garri', while the pregnant woman was in the Mazda bus carrying tomatoes,'' he said .
The TRACE spokesman stated that the deceased were evacuated by the officials of the Federal Road Safety Corps (FRSC) to Idera Hospital's private morgue, Sagamu.
He added that all the vehicles involved in the accident had been towed to the Police Divisional Command in Sagamu.
He commiserated with the families of the deceased.
Akinbiyi warned motorists to desist from speeding and always consider other road users.
Glitz, Glamour Of The Eve Afrique Red Ball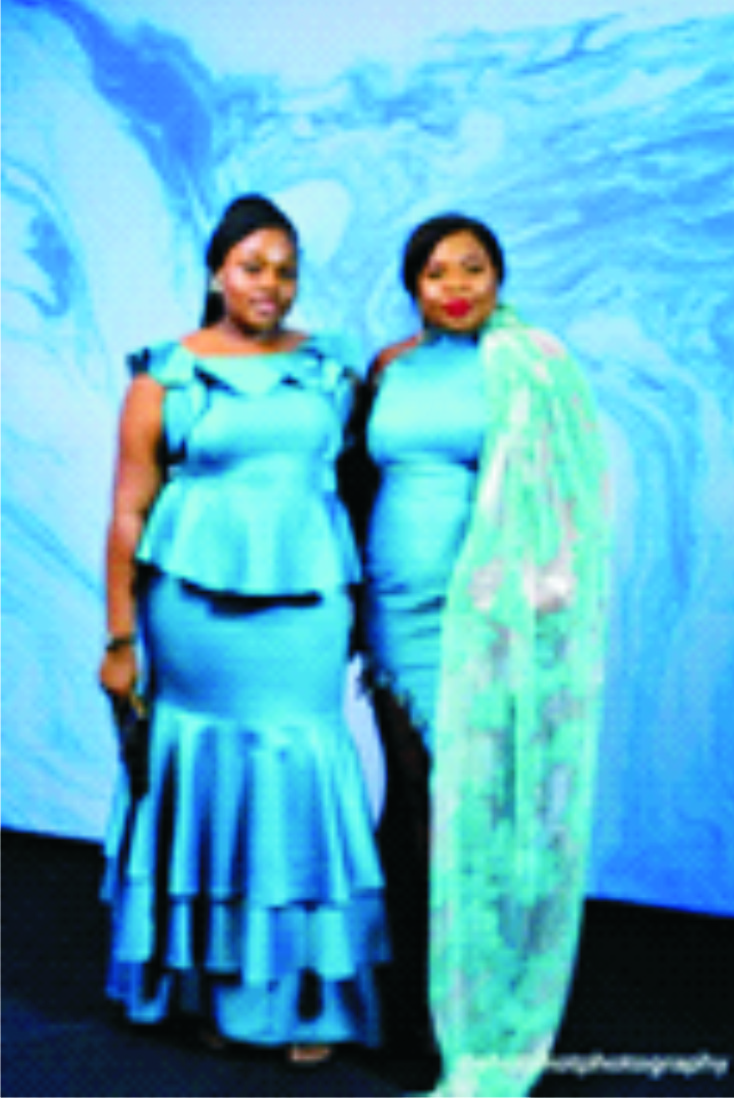 Eve Afrique hosted her annual  Red Ball event at Hago Heights Event Centre,Peter Odili Road, Port Harcourt recently with the theme;" "Together Securing Development and Peace across the Niger Delta".
It was fun-filled with fashion statement gowns at the Red Ball event. The colour was Sien, dramatic and perfect for the mood. Fabulous designs and some seriously interesting sleeve works were at play.
Stunning and glimmering evening gowns stood out. Ladies, check out some of the designs and go for them.
By: Ibinabo Ogolo
Celebrating International Widows Day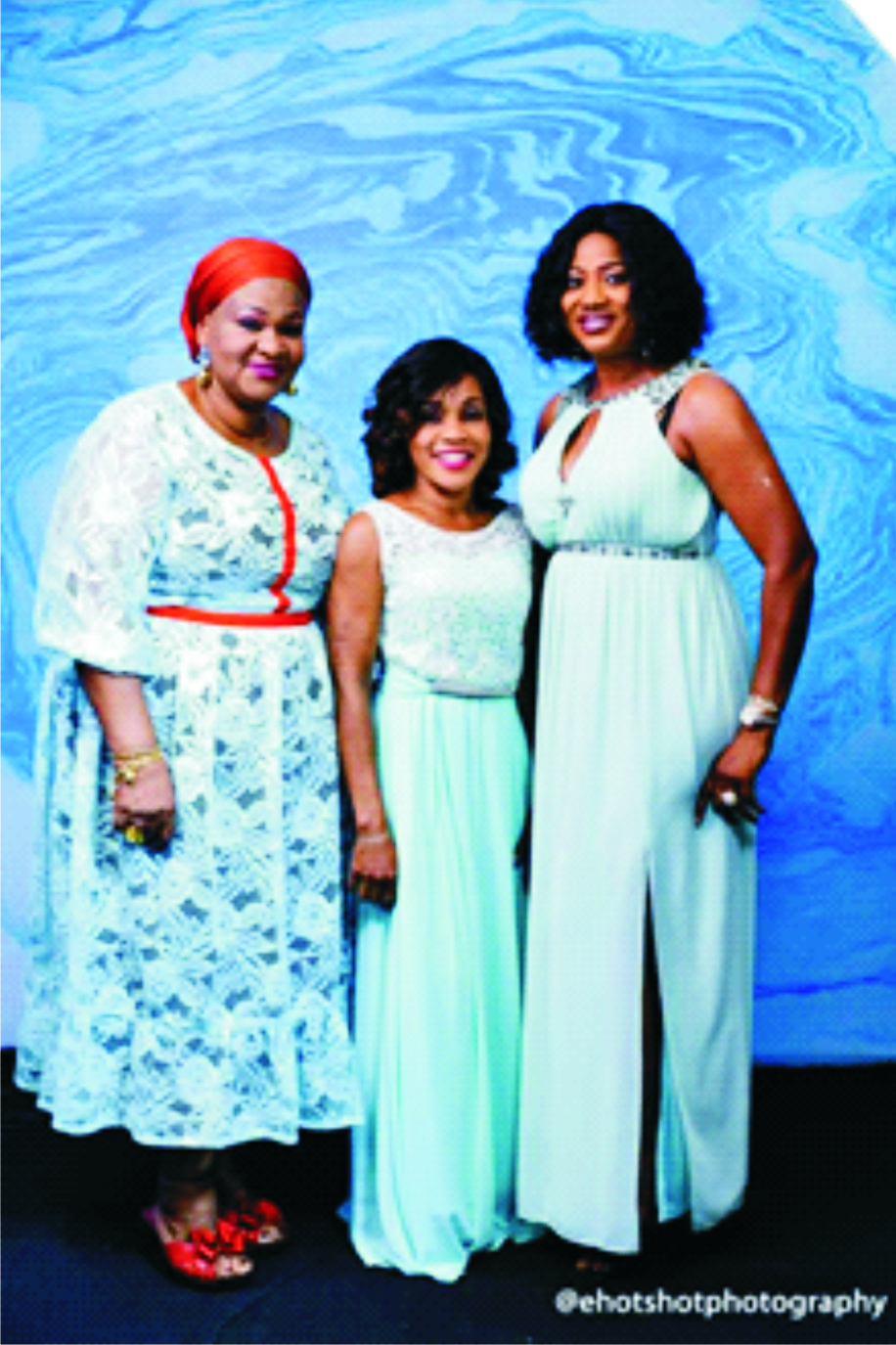 International Widows' Day is a global awareness day that takes place annually on 23rd June. The day was launched by the United Nations in 2010 to raise awareness on the violation of human rights that widows suffer in many countries following the death of their spouses.
In many countries with traditional societies, women find themselves left in poverty when their husbands die. In some countries, these women find themselves denied of inheritance and land rights, evicted from their homes, ostracised and abused. The children of widows also often find themselves affected, withdrawn from school and more vulnerable to abuse, especially in the case of girls.
International Widows' Day works to encourage action in achieving full rights for widows, highlighting the need for more research and statistics into violence, discrimination and poverty suffered by widows and develop policies and programmes to address the problem.
The ultimate goal of the day is to develop resources and policy to empower widows and allow them to have access to education, work, healthcare and live free of violence and abuse. Enabling them to create a life for themselves and their children following the death of their husbands and ending a cycle of poverty and abuse. 
International Widows' Day is an initiative of the Loomba Foundation, launched at the House of Lords in London on 26 May 2005.
Following the launch, the Loomba Foundation led a five-year global campaign for UN recognition, which resulted in an unanimous decision to adopt International Widows' Day as an annual global day of action by the UN General Assembly in December 2010.
Since then, International Widows' Day has provided a focus for campaigning in many countries around the world, with opportunities to create awareness in communities and engage governments in developing effective policies. Much has already been achieved but, as Lord Loomba points out, millions remain in urgent need, and "we've barely started yet".