PH City Agog For Valentine Day
St. Valentine celebration is
here again! Today Friday 14th February 2014 is set aside to celebrate the true essence of love all over the world: Port Harcourt residents in the oil rich Rivers State are not left out of the celebration as most residents of Nigeria's Garden City see it as an opportunity to embrace the flowers and cupid, put a little extra effort to slow their spouses that they are not taken for granted.
To ensure a successful celebration, most families have mapped out strategies to pamper their love ones with gifts, affection eating and drinking at exotic hangouts in the city. Showbiz personalities and operators of various entertainment outfits in Port Harcourt, the Rivers State capital have made serious preparations to give love seekers, families and friends a swell time.
The Tide Entertainment in a recent investigation discovered that most of the popular hangouts now wear a new look as some of the popular outfits have been refurbished and well equipped with exotic drinks of all brands, mesmerising  lightening systems and other state of the art facilities, ambience and enabling environment to give their customers  maximum fun and relaxation. The side attractions in most of this popular joints include professional dancers, artistes, comedians and Dise Jockies (DJs) who play both the old and new school songs to create an all round satisfaction for all classes of the fun seekers.
The Tide Entertainment who spoke with some of the residents found that they all want to celebrate this year's val in grand style. According to the General Manager Clubs, Afrique Hotel Port Harcourt, Prince Victor Ifeanyi Mini, Valentine is like any other day in the sense that every day is a celebration of life. He disclosed that he will use part of the day to celebrate with his family, friends and well wishers, share love and affection and thank God for his mercies and blessings. He noted that valentine celebration is not to commit sins and encourage amorous relationships, but to come closer to God with thanksgiving.
Mr John Weli, a Port Harcourt based politician who is popularly known as Jonny B said," I am going to pamper my wife and lavish gifts on her because love is being responsible for somebody or something unconditional, it is showing a deep part of you with tender kindness.
Also commenting on his plan for the valentine celebration, a Port Harcourt based Afro Hip hop singer and Reggae crooner.
Mr Ogwara popularly known as the "African King", noted that this years valentine celebration is special to him as it will afford him the opportunity to thank God for his abundant mercies. He noted that the day will be celebrated with his wife and children, while his fans would be entertained with his latest song.
For Prince Opuada Sampson Bristol, transporter, Saint Valentine is a good day in remembrance of one who died for love. He stressed that even God gave his only begotten son that he should die for sinners which shows that love rules the world.
According to him, he would like to take his family and friends to some of the popular entertainment joints in Port Harcourt to celebrate this years valentine.
"I am going to lavish gifts on my girl, I will take her for dinner or just drive out with her, looking for the best pepper soup joint to entertain her, she is my val and anybody who is with me this festive period deserves an award", he stated.
An ace comedian in the city Ubi Emmanuel popularly known as 'Rugged Pastor' observed that valentine is like every other day, the celebration and expression of love should not be limited to a day. Incidentally according to him, "I will be cracking jokes to entertain my friends and well wishers with my usual hilarious jokes at a comedy show here in the city as a way of giving back to the society that has made me, I would like to show love by making my fans to laugh, be happy and have wonderful relaxation.
A group under the aegis of Mama Gee International foundation, Port Harcourt chapter has finalised plans to celebrate the valentine day in a grand style. The body in a statement signed by its state chairman, Mr Promise Dokubo, said members have decided to mark the day for the love they have for one another despite their ethnic and religious diversities.
The chairman assure that it would be a day of fun, eating and drinking as members from all walks of life are expected to be present and well entertained.
According to the National chairperson of the orgainsation, Madam Love Akpabio popularly known as 'Mama Gee' Valentine day is a day to show love, gratitude and thanksgiving not only to humans but to God almighty. She said the occasion will be the first of its kind in the state and thanked her customers for their patronage over the years.
It would be recalled that saint valentine started as a liturgical celebration associated with St. Valentine who was imprisoned for performing wedding for soldiers who were forbidden to marry and for ministering to Christians who were persecuted under the Roman Empire during his imprisonment.
He was also said to have healed the daughter of his jailer Asterius. It was stated that before his execution, he wrote "from your valentine" as a fare well to her.
Today, Anglican communion as well as the Lutheran Church celebrate St. Valentine. Symbols that are used today include the heart shaped outline doves and the figure of the winged cupid. Since the 19th century, hand written valentines have given way to mass production of greeting cards every valentine.
Be that as it may, it is certain that it will be a dazzling night at most entertainment hangouts in the city of Port Harcourt, home of entertainment and hospitality as high caliber live musical concerts are expected to be held at those outlets to thrill fans with both foreign and "Naija Vibes" as well as an assemblage of popular comedians in their elements to make the night an interesting one to remember.

Chief Amachree Pays Tribute To Late Ernest Adeleye
The Father of Tourism in Nigeria and President, Centre for Promotion of Peace, Tourism, Arts and Culture (CEPTAC), Chief (Dr) Mike S. Amachree has paid tribute to the former Military Governor of Rivers State, late Air Vice Marshall Ernest Olawumi Adeleye who recently passed on to the great beyond.
He recalled the selfless commitment of late Ernest Adeleye to the development of the tourism sector as he was responsible for the establishment and commissioning of the famous Port Harcourt Tourist Beach in 1990, as well as the promotion of other tourist sites in the state.
He noted that his achievements in the tourism sector in the state will remain ever green in the minds of the good people of the Rivers State.
The Tourism mogul sincerely condoled with the family, The Nigerin Airforce Authority, the Ekiti State government and Nigeria as a whole for the irreparable loss and prayed God to grant his soul perfect peace.
Jacob Obinna

Patoranking Releases New Music, Abule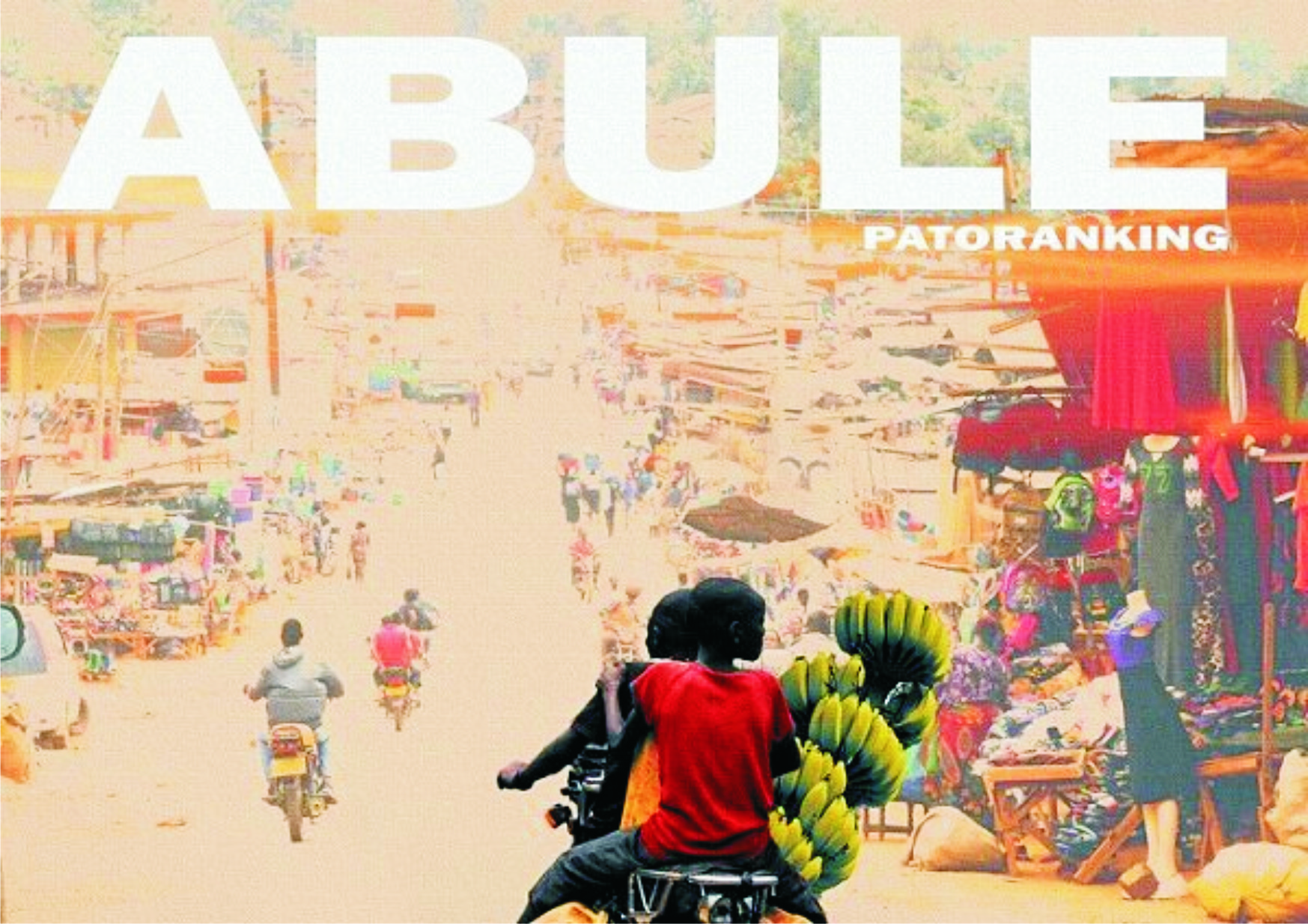 Date: July 29, 2020
Song Title: Abule
Artist: Patoranking
Genre: Afrobeat
Producer: Pheelz
Album: Three
Video Director: TBA
Label: Amari/Empire
Details/Takeaway: The single is a celebration of his Lagos neighbourhood, Ebute Metta and of hoods worldwide – premiered, yesterday on Beats 1 with Ebro and is out now on all DSPs.
The release of 'Abule' will be supported by several digital initiatives and a music video dropping August 5, all with the theme of representing and protecting your hood.
"I'm proud to be from my abule, because to have made it coming from there it's only by God's grace", Patoranking says. "It's made me who I am today and it's part of my story. So I waste no opportunity to let people know about my ghetto.
"I feel it's important through this new song to give my fans a chance to celebrate their own abules. And to protect their abules, too. Back in May, my team and I partnered with Ebele and Anyichuks Foundation to go to many ghettos across Lagos to give away masks and relief items. It's important we stay safe and do part to protect".

Wizkid Gets Grand Concert Piano On 30th Birthday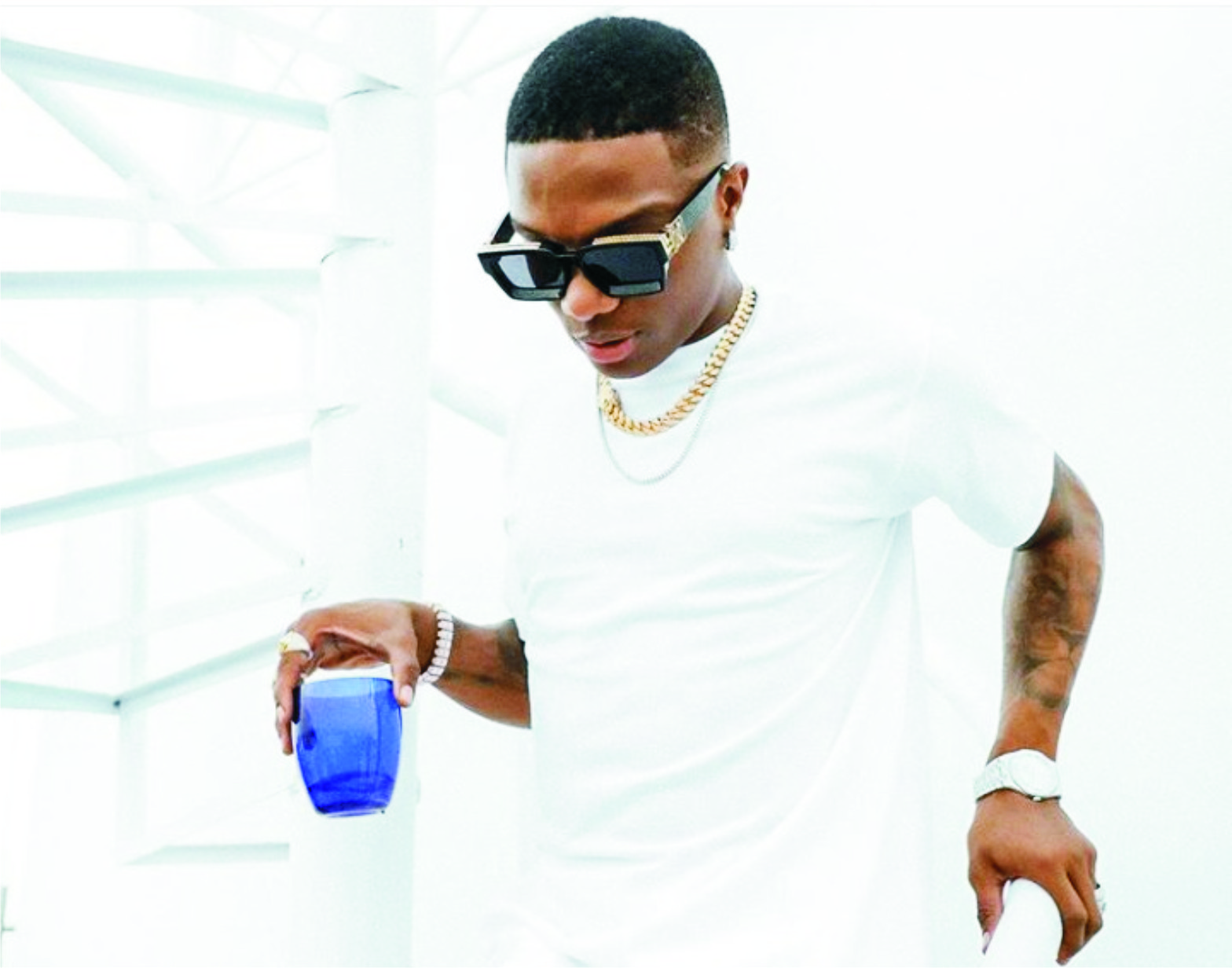 In July 16, Nigerian music superstar, Wizkid turned 30 in the faraway United Kingdom and he got a grand concert piano as one of his numerous gifts.
The new piano was delivered to the singer's high-end home in London just in time for his 30th birthday.
The singer woke up to a birthday surprise, allegedly organized by his baby mama, Jada Pollock and his management team.
Sources didn't divulge who bought the piano as a birthday gift for Wizkid but the cost of the grand concert piano was touted at almost 1000 pounds.
The signer was also reported to have had another round of surprise in a music studio, where he had gone for a recording.
Few days after his birthday celebration, Wizkid shared a picture of his new musical instrument on his Instagram story.
In a picture, Wizkid was spotted trying his hands on the piano. He also shared another picture of his third son, Zion, playing around the piano.
It is unsure if Wizkid has acquired some piano lessons, the singer has not been seen playing any musical instrument at gigs or shows since he began in the last decade.