PH City Agog For Valentine Day
St. Valentine celebration is
here again! Today Friday 14th February 2014 is set aside to celebrate the true essence of love all over the world: Port Harcourt residents in the oil rich Rivers State are not left out of the celebration as most residents of Nigeria's Garden City see it as an opportunity to embrace the flowers and cupid, put a little extra effort to slow their spouses that they are not taken for granted.
To ensure a successful celebration, most families have mapped out strategies to pamper their love ones with gifts, affection eating and drinking at exotic hangouts in the city. Showbiz personalities and operators of various entertainment outfits in Port Harcourt, the Rivers State capital have made serious preparations to give love seekers, families and friends a swell time.
The Tide Entertainment in a recent investigation discovered that most of the popular hangouts now wear a new look as some of the popular outfits have been refurbished and well equipped with exotic drinks of all brands, mesmerising  lightening systems and other state of the art facilities, ambience and enabling environment to give their customers  maximum fun and relaxation. The side attractions in most of this popular joints include professional dancers, artistes, comedians and Dise Jockies (DJs) who play both the old and new school songs to create an all round satisfaction for all classes of the fun seekers.
The Tide Entertainment who spoke with some of the residents found that they all want to celebrate this year's val in grand style. According to the General Manager Clubs, Afrique Hotel Port Harcourt, Prince Victor Ifeanyi Mini, Valentine is like any other day in the sense that every day is a celebration of life. He disclosed that he will use part of the day to celebrate with his family, friends and well wishers, share love and affection and thank God for his mercies and blessings. He noted that valentine celebration is not to commit sins and encourage amorous relationships, but to come closer to God with thanksgiving.
Mr John Weli, a Port Harcourt based politician who is popularly known as Jonny B said," I am going to pamper my wife and lavish gifts on her because love is being responsible for somebody or something unconditional, it is showing a deep part of you with tender kindness.
Also commenting on his plan for the valentine celebration, a Port Harcourt based Afro Hip hop singer and Reggae crooner.
Mr Ogwara popularly known as the "African King", noted that this years valentine celebration is special to him as it will afford him the opportunity to thank God for his abundant mercies. He noted that the day will be celebrated with his wife and children, while his fans would be entertained with his latest song.
For Prince Opuada Sampson Bristol, transporter, Saint Valentine is a good day in remembrance of one who died for love. He stressed that even God gave his only begotten son that he should die for sinners which shows that love rules the world.
According to him, he would like to take his family and friends to some of the popular entertainment joints in Port Harcourt to celebrate this years valentine.
"I am going to lavish gifts on my girl, I will take her for dinner or just drive out with her, looking for the best pepper soup joint to entertain her, she is my val and anybody who is with me this festive period deserves an award", he stated.
An ace comedian in the city Ubi Emmanuel popularly known as 'Rugged Pastor' observed that valentine is like every other day, the celebration and expression of love should not be limited to a day. Incidentally according to him, "I will be cracking jokes to entertain my friends and well wishers with my usual hilarious jokes at a comedy show here in the city as a way of giving back to the society that has made me, I would like to show love by making my fans to laugh, be happy and have wonderful relaxation.
A group under the aegis of Mama Gee International foundation, Port Harcourt chapter has finalised plans to celebrate the valentine day in a grand style. The body in a statement signed by its state chairman, Mr Promise Dokubo, said members have decided to mark the day for the love they have for one another despite their ethnic and religious diversities.
The chairman assure that it would be a day of fun, eating and drinking as members from all walks of life are expected to be present and well entertained.
According to the National chairperson of the orgainsation, Madam Love Akpabio popularly known as 'Mama Gee' Valentine day is a day to show love, gratitude and thanksgiving not only to humans but to God almighty. She said the occasion will be the first of its kind in the state and thanked her customers for their patronage over the years.
It would be recalled that saint valentine started as a liturgical celebration associated with St. Valentine who was imprisoned for performing wedding for soldiers who were forbidden to marry and for ministering to Christians who were persecuted under the Roman Empire during his imprisonment.
He was also said to have healed the daughter of his jailer Asterius. It was stated that before his execution, he wrote "from your valentine" as a fare well to her.
Today, Anglican communion as well as the Lutheran Church celebrate St. Valentine. Symbols that are used today include the heart shaped outline doves and the figure of the winged cupid. Since the 19th century, hand written valentines have given way to mass production of greeting cards every valentine.
Be that as it may, it is certain that it will be a dazzling night at most entertainment hangouts in the city of Port Harcourt, home of entertainment and hospitality as high caliber live musical concerts are expected to be held at those outlets to thrill fans with both foreign and "Naija Vibes" as well as an assemblage of popular comedians in their elements to make the night an interesting one to remember.

Nigeria Dominates At Sound City Awards Festival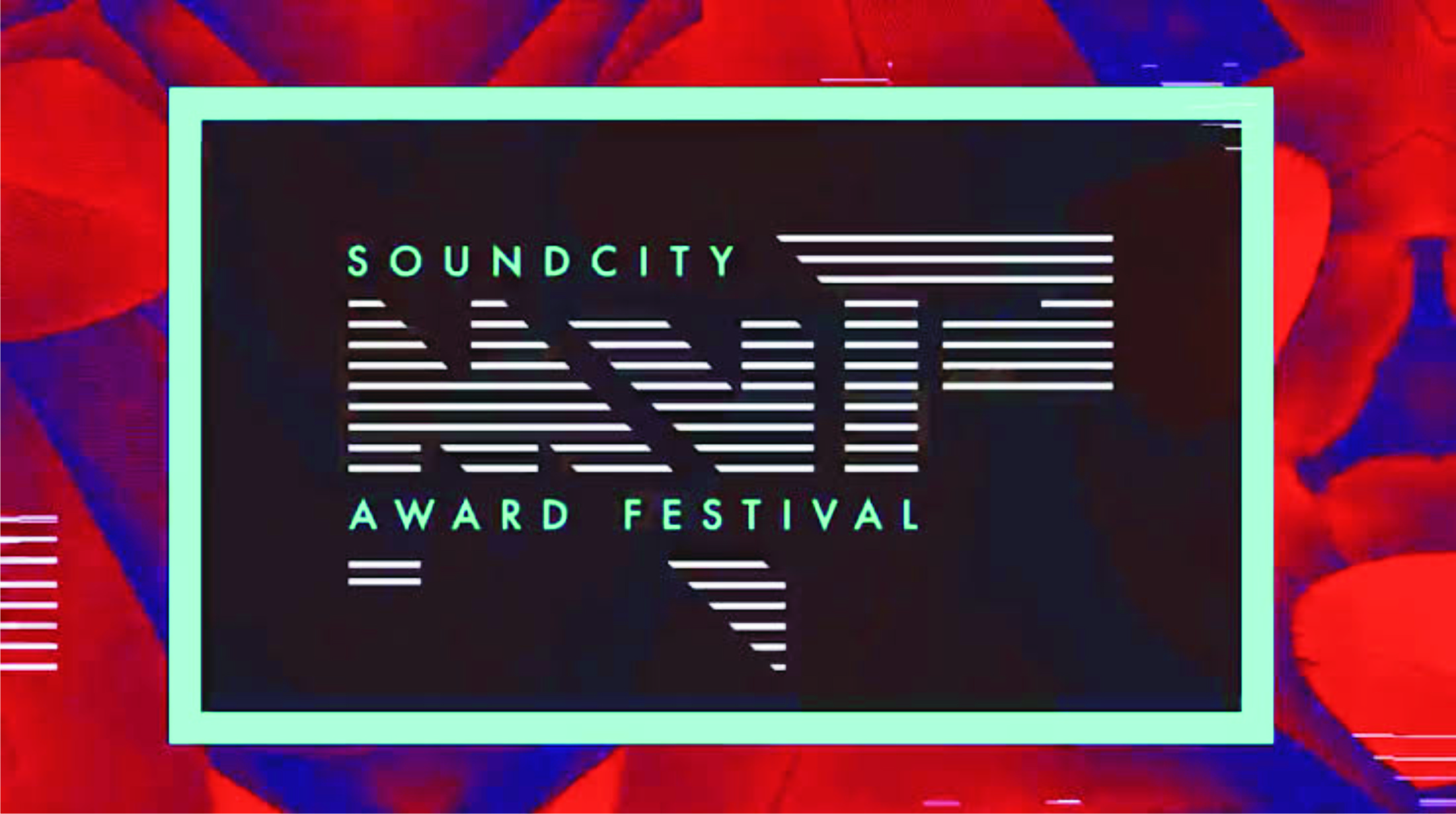 The Sound City (MVP) award festival took place on January 11 at Eko Hotel and Suites in Lagos and Several Nigerian music stars won big at the event. The event which saw the amazing performances from top African music stars including Davido, Tiwa Savage, Tekno and Diamond Platrnz among others left the audience enthralled and excited for what the evening held.
Well as expected, several Nigerian stars shone bright at the event as they snagged awards in different categories. Burna Boy for one emerged winner in the three different categories, while Davido, Fireboy, Teni, Joe boy and Tiwa Savage won an award each in other categories. Rave of the moment, Rema snagged the new MVP award.
The winners are:
– Best new MVP – Rema (Nigeria)
– Best collaboration – 'Gugulethu' Prince Kaybee (South Africa)
– Best pop-Joe boy (Nigeria)
– Best Hip hop – Khaligrah Jones (Kenya)
– Best Duo – Dope Nation (Ghana)
– Africa producer of the year-Rexxie (Nigeria)
– Best female (MVP) Teni (Nigeria)
– Best male (MVP) – Burna Boy (Nigeria)
– African DJ of the year-DJ Sping II (Nigeria)
– Digital Artiste of the year – Davido (Nigeria)
– Listeners choice Award-'Jealousy' – Fireboy NML (Nigeria)
– Video of the year-Tiwa Savage by Meji Alabi (Nigeria)
– Song of the year -'Killin Demi Burna boy (Nigeria)
– Meanwhile, the 13th edition of the Headies award which took place at Eko Hotel and Suites witnessed amazing performances from talented acts as well a Nigerian celebrities turning up in style.
Teni and Falz were some of the big winners of the night. While Teni won four awards, for Best Vocal performance (female), Best recording of the year, best pop single and Headies viewers choice awards, Falz bagged three awards for best rap singer, best rap album and album of the year awards.

Top 20 Most Viewed Nigerian Music Videos Of The Decade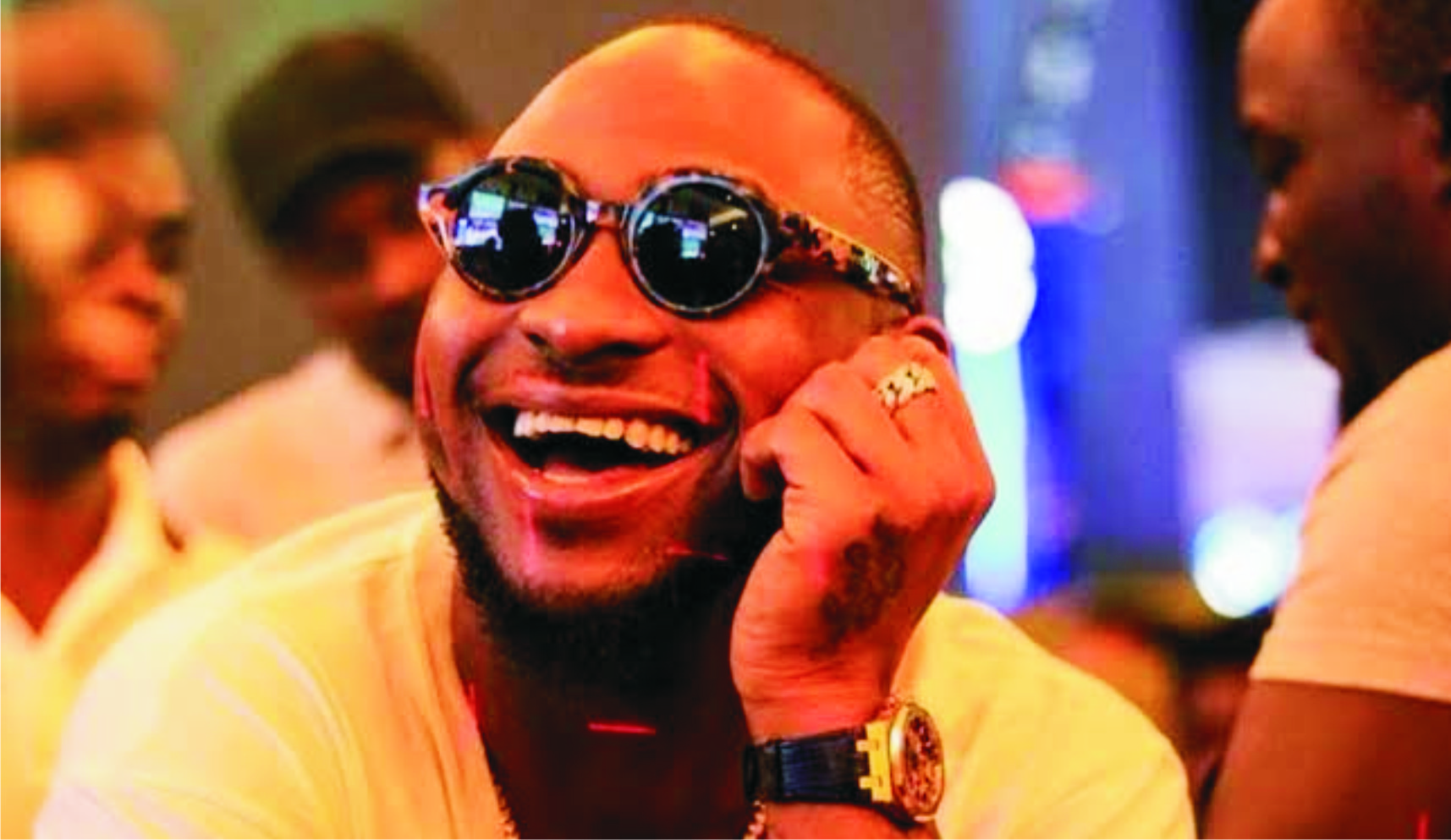 The decade in view is between January 1, 2010 and December 31, 2019.
1. Fall by Davido (153 million views): The song is the biggest cross-over Nigerian pop song ever. It charted on Billboard's digital airplay chart. The weirdness is how the song began charting in the US two years after its release. Cardi B also leaked an unreleased remix to the song.
2.Way Maker by  Sinach (136 million views): This is the biggest Nigerian cross-over song ever. It is sung in churches across the world and performed by Kanye West's Sunday Service Choir.
3.Pana by Tekno (116 million views): In 2016, this song was huge in the US – especially the major cities. Ebro Darden confirmed it in a chat with Davido on Ebro In The Morning circa 2018.
4.Johnny by Yemi Alade (111 million views): This was the biggest pop song by a female Nigerian artist in the past decade. It also catapulted Yemi Alade into superstardom.
5.Mad Over You by Runtown (98 million views): This was the song that defined an entire era of Nigerian music. This era was the heavy Ghana-influenced sound of 2016. It was also the biggest song of 2016.
6. If by Davido (97 million views): 'Fall' might have been the biggest cross-over song from Davido's immense 2017 run, but 'IF' started that run.
7. Personally by P-Square (95 million views): This was one of the final mega hits of P Square's run.
8. Do Like That by Korede Bello (89 million views): A surprise on the list, considering it's not even close to being Bello's biggest song.
9. Come Closer by Wizkid  (86 million views): This was the second collaboration between Wizkid and Drake. The song was slightly lukewarm in Nigeria, but it was a pivotal part of 'afrobeats to the world.'
10. On The Low by Burna Boy (85 million views): After Burna's run with his sixth studio project, Outside, this was his follow-up single and boy, did it blow up?
11.Kontrol by Maleek Berry (76 million views): Despite Maleek Berry's 2017 run, this is another surprise on the list.
12.Collabo by P-Square  (75.5 million views): This was a power collaboration in Nigerian music. Don Jazzy ran a hook with longtime pals, P Square. They were also dramatic in the music video – three men obsessing over a beautiful woman.
13. Bank Alert by P-Square  (75.3 million views): This was another one of the final hits P Square had.
14. FIA by Davido (71 million views): In Nigeria, this was arguably Davido's biggest hit of 2017 – it was as if the song stayed true to its title. Upon release, it went nuclear.
15. Shekini by P-Square (70 million views): This is P Square's third entrance on the list.
16. Duro by Tekno (68.7 million views): This was the second song on Tekno's immense 2016 run.
17.I Know Who I Am by Sinach (68.5 million views): This was the Nigerian gospel song of 2015 – everywhere, people make noise.
18. Soco by Wizkid (62 million views): After a fairly lukewarm 2017, Wizkid returned with a bang of bangs. 'Soco' was arguably Nigeria's song of the year for 2018.
19. Aye by Davido (58 million views): This is Davido's fourth entry on the list.
20.Only You Jesus by Ada  (56 million views): The third gospel song on this list.

Davido Goes To Church With Crew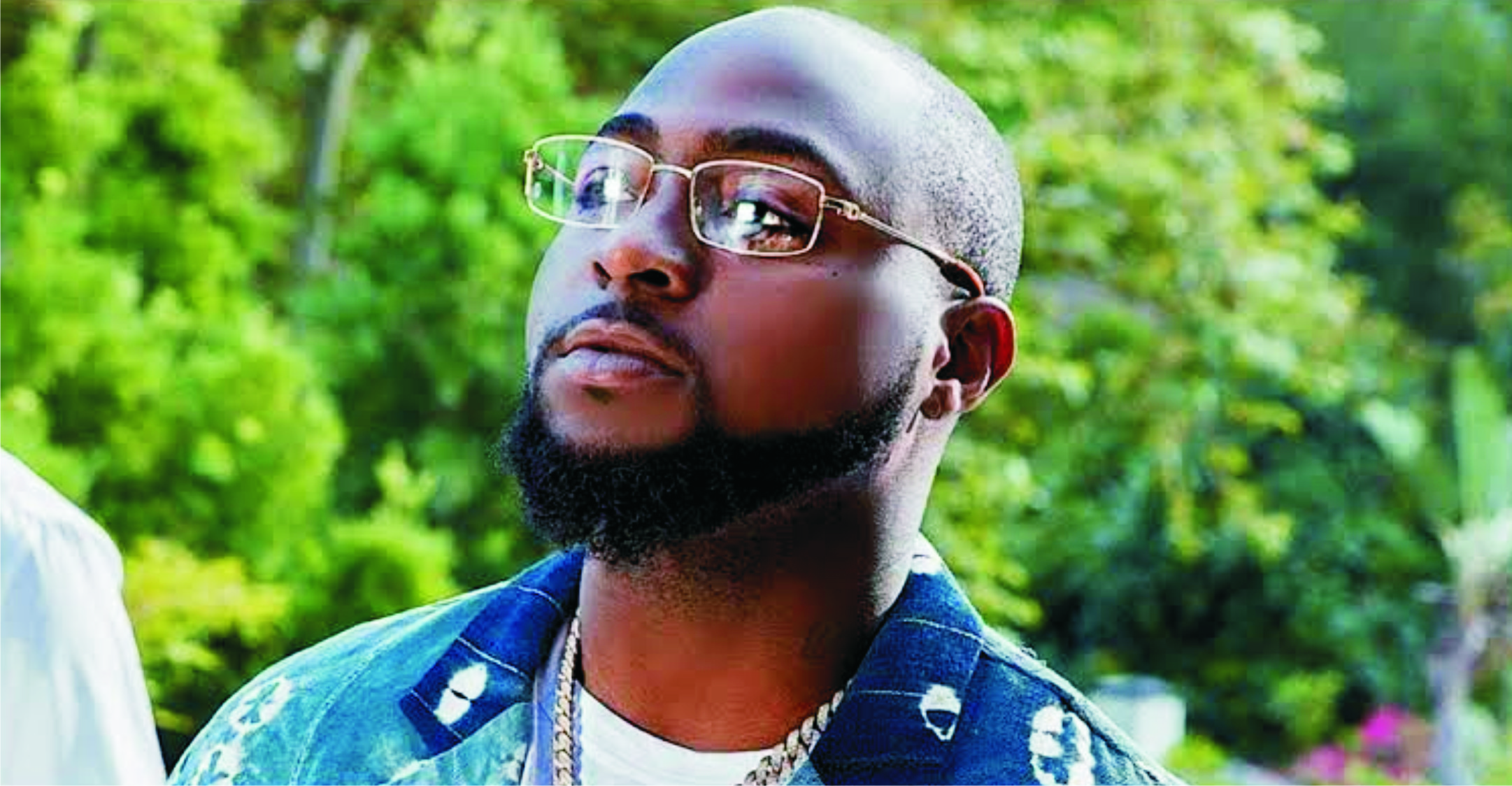 Nigerian music super star, David Adeleke popularly known by his stage name 'Davido' recently left many social media visors impressed after he attended church with his cousin, B – Red and his crew.
For many super stars, time is often a luxury with their busy schedule and many confess to not having enough free time to even spend sometimes with their God in their places of worship.
However, Davido proved one can never be too busy for God when he attended church with his boys. He took to his instastory to share videos from his time spent praising and worshipping God in a church.
It was only a few months ago when he proved himself a man who takes his spiritual life seriously as he left social media buzzing with excitement with a video from the naming ceremony of his son on which he was praying for his new born son and fiancée Chioma.
In the video, the 'Risky' crooner can be heard thanking God for their lives and for keeping himself and Chioma together as they have known each other since he was 18 years.
He prayed that his son will grow to become a better man and achieve move than he has done.
Meanwhile, the singer has shared some of the goals he intends to achieve in 2020. According to him, he will be adding to his collection of luxury properties, buy new cars, houses and private jets.
The music star also shared a video on his instagram page in which he was spotted with wealthy business mogul, Soso Soberekon who handed him some foreign currencies which the singer sprayed around the living room.