Soku Oil Wells: David-West Warns Jonathan
As the controversy over who owns Soku oil wells deepens between the Rivers State Government and the Bayelsa State Government, former Minister of Petroleum Resources and rights activist, Professor Tam David-West has warned President Goodluck Jonathan, who is from Bayelsa, to leave the controversial oil wells in Rivers State, the known historical owners of Soku.
Professor David-West also said that the people of Kalabari Kingdom (Soku is part of Kalabari land) are prepared to fight the Presidency over the ceding of Soku oil wells to Bayelsa State at every level, stating that no part of Kalabari Kingdom would be allowed to be ceded to any other part of the country.
He revealed that the Kalabari oceanic communities of Kula, Soku, Idama, Elem-Sangama and Abisse have been existing for over 300 years of Kalabari history in Rivers State.
David-West disclosed this last Friday when he led a delegation of kings, chiefs, elders, youth and representatives of the oceanic Communities of Akuku-Toru Local Government Area in Rivers State on a solidarity visit on the Rivers State Governor, Rt. Hon. Chibuike Rotimi Amaechi in Port Harcourt.
According to him, "I thank you, Governor Amaechi, particularly on what you have been doing for the Kalabari Kingdom. Unfortunately, some of our brothers and leaders don't understand this. I know what you are going through. But, why should an Ikwerre governor be sacrificed, for saying that, don't take away Kalabari communities from Rivers to Bayelsa State. Kalabari people need to go round such person and carry him high.
"When Nnamdi Azikiwe came to Port Harcourt, I remember, we carried him and I think, every Kalabari person should be carrying Amaechi high to replicate the kind gesture.
"I learnt of a new word for the oceanic Communities in the Kalabari Kingdom, those are the original Kalabari settlements. So, the Oceanic communities are older than, Buguma, Abonnema and Degema.
"The communities called, oceanic communities have been existing for over 300 years of Kalabari history, and over the years, our forefathers fought to maintain the integrity of the Kalabari Kingdom. And, any one that is dismantling it now, whether from Borno, Kaduna, Sokoto or Bayelsa State, will never succeed.
" Our ancestors fought also with canon guns to protect these territories, but, at this time, we have other implements to fight the struggle," David-West said.
He also explained the attempt by some Kalabari chiefs to sign a secret document to cede the oceanic communities to Bayelsa State as a ploy to distort facts that have genuine historical antecedents since the period of the colonial era.
David-West said, "truth, only has one version, all the time they are shifting the boundaries to their favour with some Kalabari chiefs, who were secretly approached to sign documents to cede all these territories to Bayelsa State. But, they cannot change the fact that the controversial oil well territories belong to the Kalabari people.
"This is because, if you plan evil or attempt to ruin the Kalabari land of its natural resources, the gods, our ancestors will not allow you.
"Bayelsa State was created in 1996, and the boundary was created between us at the Santa Barbara river. It has now been moved to the San Bartholomew river. If they allow that, then, Abonnema and Idama will be in Bayelsa State. This is what is coming and I tell you stop it now, because God will not allow it to happen.
"We must go back to the colonial boundary which was impartial. If you rig election to be in office, tomorrow, you may not be there, but these records will be there forever.
It is left to us Kalabari sons and daughters to support all those fighting for our course, and fight with all that we have to stop this nonsense. It is nonsense and I owe no apology to it because, it is nonsense.
"Any person who wakes up any morning that he is going to acquire territory owned by people by fiat is nonsense. This is because, they can never get it, even with their pen. One oil well is a billion naira, and we are talking about 41 oil wells", he said.
Professor Tam David-West while commending Governor Amaechi, picked holes with President Jonathan over his style of leadership, which he said, was calculated to deprive the Kalabari people of their natural resources.
"So, I think, we owe Governor Amaechi a chain of gratitude for agitating severally that, this is my territory, I am the governor of Rivers State and, I will not concede to cede any territory from the state to anybody. You swore by the Bible, when taking the oath of allegiance to protect the territorial integrity of the state.
" Let me say categorically that, I have nothing against President Jonathan, but, I hate the style of his leadership and I have no apologies for it.
"Let me say also that, I will not support somebody who wants a political office because he is an Ijaw man, but will only support such person, only when that person is good.
I remember that, President Jonathan was schooling at Imiringi at his young age, when I was a serving commissioner in Rivers State. I am not against him, but, I am particularly against everything about his government and leadership, especially, his style of divide and rule system. He will not succeed.
" I have told his brother who is a fantastic engineer to tell President Jonathan that, I will not pull him down, but, if I see people pulling him down, I will not stop them, because, he is not doing well," David-West said.
" I want him (Jonathan) to tell us the kind of legacy he wants to leave behind after his tenure. What I want to tell President Jonathan is that, let him leave the Kalabari territory and the oil wells alone.
" I am also told that, they were planning to create another state out of Bayelsa State. But, when they looked at it, the population was too small, and now, they have considered to take in Abonnema and Idama communities as part of Bayelsa State. It will not happen", Professor David-West said.
The former petroleum minister further commended Governor Amaechi for all the numerous projects his administration offered to the people of Rivers State, and urged him to ensure communities at the grassroots feel government presence.
Hear Tam David-West, "Your Excellency, in a gathering like this, I wish to pledge my loyalty to you. I said it many times, and I will say it again that, you are doing well. If you are not doing well. "I will tell you, you are not doing well.
" Anyone who has not seen what Governor Amaechi has done in Rivers State is blinder than bat. I want to use this occasion to tell you that my loyalty is not nairalized. There is no Naira tag on my loyalty", he added.
On his part, Rivers State Governor, Rt. Hon. Chibuike Rotimi Amaechi  assured the people of the oceania communities that his administration will work towards the completion of all ongoing projects as a means of showing government presence in the area, and further urged the people to vote out PDP in 2015 to get back their oil wells from Bayelsa State.
According to him, "the question you should ask yourself is where are we going to?
What you need is to vote out PDP in 2015, and be assured of getting back your oil wells", Amaechi said.
We've Spent N9bn To Upgrade RSUTH, Wike Confirms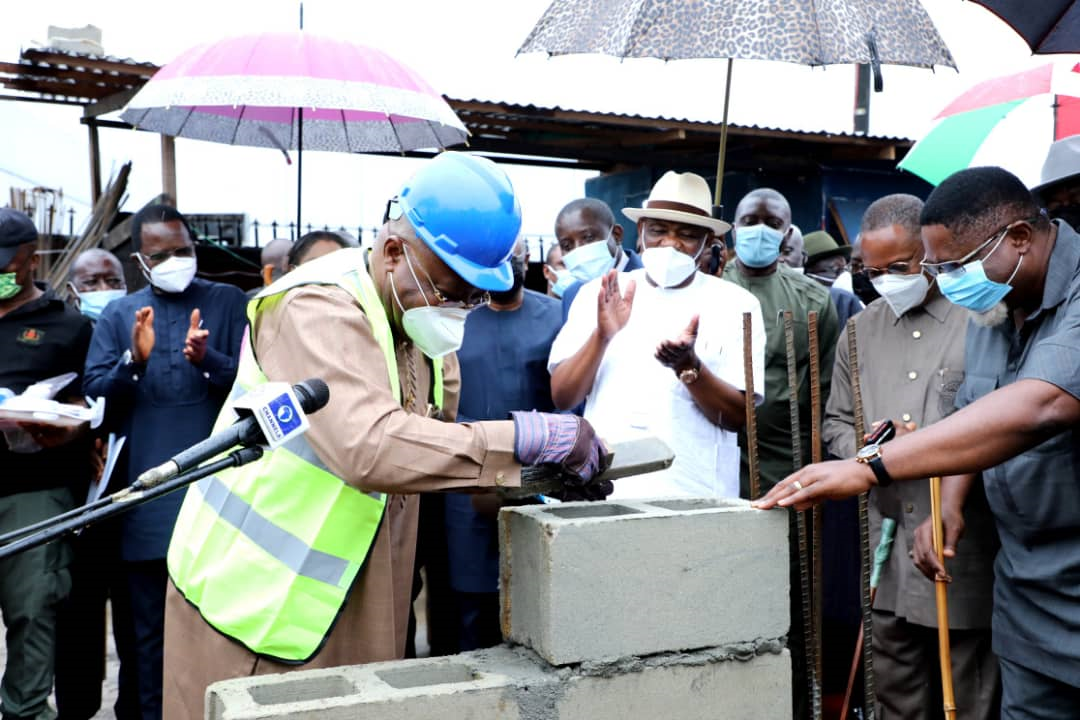 The Rivers State Governor, Chief Nyesom Wike, says his administration has spent N9billion in upgrading structures and installation of new equipment at the Rivers State University Teaching Hospital (RSUTH).
He said the fact that 40 per cent of the 2021 budget of the state is dedicated to provision of quality healthcare delivery was a further demonstration of the priority placed on the sector.
Wike made the explanation at the foundation laying ceremony for the construction of a Renal Centre at RSUTH, last Friday.
The governor said he made promise to Rivers people that the best would be provided to them in all sectors of the society within his capability because of the mandate they gave to him.
"As we came on here, I just looked around and I see the changes in this teaching hospital. I can say that we have put not less than N9billion in this teaching hospital.
"If you look at the budget, the health sector alone, what it's taking from the Rivers State Government is not less than 40 percent of the 2021 budget."
Speaking further, Wike said the state government cannot afford to implement free medical service programme in the present economic circumstance.
While dismissing the request for a subvention for RSUTH, Wike, however, commended the chief medical director and his team for their commitment to turnaround the fortunes of RSUTH.
"I have never seen anywhere that health services can be totally free. They're telling me that people who come here can't pay. I have never declared that this state is going to take over the health fees of anybody."
Also speaking, the former Minister of Transport, Dr. Abiye Sekibo, who performed the flag-off, noted that Wike's achievements in the health sector in particular, surpass what former governors of the state had done.
Sekibo said that the governor has given equal attention to every section of the health sector by providing complete health infrastructure that was positioning the state as a medical tourism destination in Nigeria.
Earlier, the Rivers State Commissioner for Health, Prof Princewill Chike, lauded Governor Nyesom Wike for his interest in the health of Rivers people.
He noted that the renal centre, when completed, would become another landmark development project in the health sector that would handle and manage all kidney-related ailments.
In his remarks, the Chief Medical Director of the Rivers State University Teaching Hospital, Dr. Friday Aaron, commended Wike for approving the renal centre.
Aaron explained that chronic kidney disease was a major burden globally with estimated 14 million cases in Nigeria.
According to him, over 240,000 of these cases require renal replacement therapy in the form of dialysis and renal transplant.
The CMD said the building that would house the centre was expected to be completed in six months and consists of two floors.
The ground floor, according to him, would house the haemodialysis unit with eight haemodialysis machines.
He further explained that the first floor of the centre would house the surgical component where most of the sophisticated equipment for kidney transplant would be installed.
Aaron said Wike has released the funds required to build, equip the centre as well as for the training of personnel locally and internationally.
Power Generation Falls 23% To 3,172MW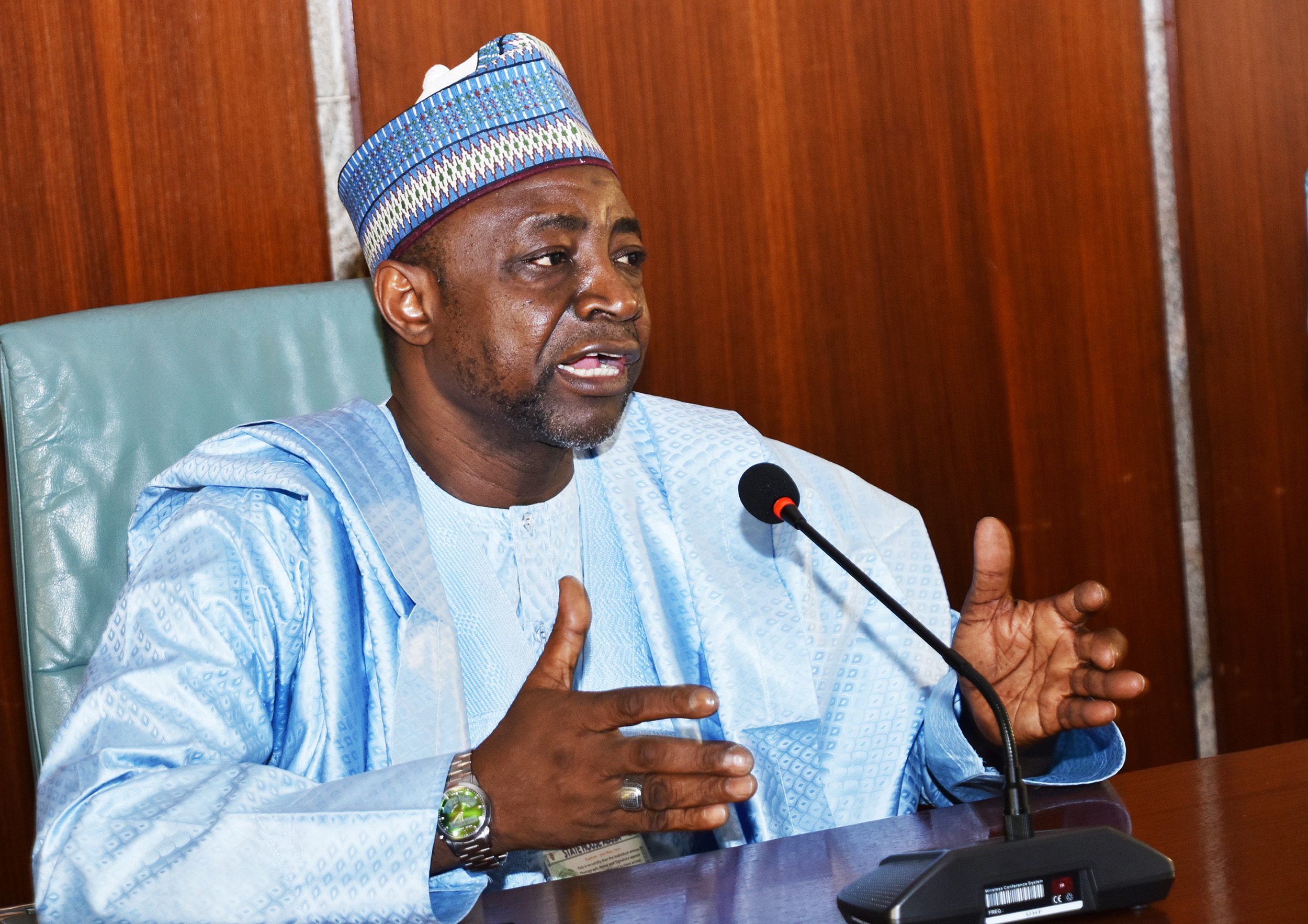 Power supply in Nigeria has failed to improve on last week's performance, as it fell by 22.9 per cent from peak generation of 4,115Megawatts on Saturday to 3,172.20MW as at 5pm, yesterday, latest data from the System Operator has shown.
According to the data, most power plants were operating far below capacity due to gas shortage with Olorunsogo Power Plant 335MW capacity; and Sapele Power Plant, 450MW capacity; completely out.
Egbin was generating at 746MW; Omoku 37.20; Omotosho (NIPP) at 105MW; while Afam was generating at 80MW.
The data showed that on the average power generation in the past seven days were 4,120.9MW on Sunday, June 6; 4,249.4 on Monday, June 7; 4,000.9MW on Tuesday, June 8; 3,720.7 on Wednesday, June 9; 3,517 on Thursday, June 10; 3,765MW on Friday, June 11; and 4,115MW on Saturday, June 12.
The International Oil Companies (IOCs), had last warned that despite Nigeria's huge gas reserves a lot needs to be done to attract investment to the sector to develop gas reserves to boost power generation in the country.
Speaking at the just concluded Nigeria International Petroleum Summit, the Chair, Shell Companies in Nigeria/MD SPDC, Osagie Okunbor, said with 203trillion Cubic Feet of gas reserves, what was needed in the country is to deliver projects that would produce the gas.
"The challenge is not just growing the reserves but in producing these reserves for the benefits of our country. Essentially growing the reserves and delivering on the production is a function of two or three elements.
"I like to see infrastructure that is required for the development of these resources at two levels. Soft infrastructure is often the one that is more important than and that is the one that is actually drives most of what you see at site."
"Soft infrastructure refers to the enabling environment and nothing pleases me as much seeing both the Senate President and the speaker of the house give very firm commitments about trying to pass the PIB this month.
"That is probably the big one of the enabling environment to provide the kind of stability we also need all sorts of other issues we need to that we have discussed severally in terms of sanctity of contract, stable policies and collaboration and I think we are well on our way there", he added.
Wike, Pride Of Nigeria's Democracy, NUJ Affirms
The Nigeria Union of Journalists (NUJ) has described Rivers State Governor, Chief Nyesom Wike, as an exhibit of pride to democracy in Nigeria.
The NUJ also noted that Wike has redefined governance through demonstration of democracy in action with his service to Rivers people.
The National leadership, the 36 State Executives, and the FCT, including members of the NUJ across the country made the assertion in Port Harcourt during the inspection tour led by the Rivers State Commissioner for Information and Communications, Pastor Paulinus Nsirim of both completed and ongoing projects being undertaken by the governor in the state.
The National President of the NUJ, Chief Chris Isiguzo, said the 1999 Constitution bestows on the media the responsibility to hold governments accountable to the people.
Isiguzo posited that having placed the projects side-by-side with the expectations of the populace, it was obvious that the governor's investment in critical infrastructure would remain lifelong empowerment tools for the people.
"We were at the Mother and Child Hospital. We took time to look at the facilities there. That can easily be said to be first of its kind in the country.
"At the much-talked about Real Madrid Football Academy, where they are going to train the young ones, we saw that they have good facilities. At the moment, they have also offered admission to 140 pupils.
"That's also to catch-them-young, and I want to believe that by the time this kind of resources is continuously invested in sports development in Nigeria, it's just a matter of time, it will gain its pride of place in sporting world."
On her part, the National President of Nigeria Association of Women Journalists (NAWOJ), Mrs Ladi Bala said that the projects she had seen were entirely unique, unprecedented and very uncommon in the country.
According to Bala, the Emmanuel Chinwenwo Aguma Judges' Quarters stand out as first of its kind in Nigeria, with its serene ambiance that would translate into enhancing the productivity of judges of Rivers origin.
"I believe that democracy is at work in Rivers State, and, for Rivers people, I want to congratulate them, and to say, this is the true reflection of what democracy should be across board.
"I want to call on other governors across the country to borrow a leaf from what the governor of Rivers State is doing. Wike is working, and we are very proud of what we have seen here", she added.
In his reaction, the National Internal Auditor of NUJ, Muhammad Tukur, stated that Wike was a committed leader with the vision of uplifting the standard of life of his people.
Tukur, who expressed gratitude to Wike for his support to the NUJ National Conference in Port Harcourt, said that his show of love for journalists confirms his commitment to the welfare of the people.
On his part, Chairman of Oyo State Council of the NUJ, Comrade Ismail Ademola Babalola, asserted that the Mother and Child Hospital, and the Real Madrid Football Academy were part of projects Governor Wike was using to secure a productive future for the youths of the state because they meet global standard.
Also speaking, the Vice President of NUJ North Central Zone, Chief Wilson Bako, commended the quality of the various roads and flyover bridges constructed in the Port Harcourt metropolis to make the city tourists' destination of choice.
In the same vein, the Vice Chairman of NUJ in Jigawa State, Comrade Larai Musa, said she has confirmed all that the news media had carried about Wike and his projects' mantra, and asserted that it was leaders like him that were needed at the national level.
Also, Comrade Ikechukwu Ordu of Enugu State Council of the NUJ noted the need for other political leaders to emulate Wike in providing dividends of democracy to Rivers people and changing the fortunes of his state.
Also from the Enugu State Council of the NUJ, Comrade Ugochukwu Chukwudieke, said she was completely overwhelmed by what Wike has done in constructing the Okoro-Nu-Odo Flyover Bridge, Rumuogba Flyover Bridge, and Rebisi Flyover Bridge delivered within one year.
Chukwudieke also praised the quality of work on the Rumuola Flyover Bridge, Ogbun-nu-Abali Flyover Bridge, GRA Junction Flyover Bridge, and the Orochiri-Wurukwo flyover project at Waterlines Junction by Aba Road.