How I Made Wike Minister, Opara, Deputy Speaker – Amaechi
Rivers State Governor and Chairman of the Nigeria Governors' Forum, Rt Hon. Chibuike Rotimi Amaechi has told the Ogbakor Ikwerre Convention, the socio-cultural body of Ikwerre people in Rivers State, the role he played in the appointment of the Supervising Minister of Education, Chief Nyesom Wike as Minister and Chief Austin Opara as Deputy Speaker, House of Representatives in 2003.
Like Amaechi, both Wike and Opara are from the Ikwerre ethnic group, the largest ethnic group in Rivers State.
However, both Wike and Opara are now leading the fight against Amaechi in Rivers State.
Amaechi spoke last Sunday evening at the 199th Convention of the Ikwerre Cultural Oganization, worldwide held at Ahai Ogbakiri in Emohua Local Government Area of the state.
He lamented that, despite his contributions to give the Ikwerre ethnic nationality a face-lift and give it a pride of place in Rivers State and on the national stage, he had been betrayed by his brothers who are conniving with outsiders  to fight him for their personal selfish interests.
"Gradually, we are beginning to wind up in government, and I have started counting either my blessings or losses, one-by-one as a Governor of Rivers State for all Rivers people but from Ikwerre ethnic nationality. I have started asking: What have I done for Ikwerre people? And I am convinced that the Ikwerre history cannot be complete if my name is not mentioned.
"I am not saying this because I am the governor. As speaker of the Rivers State House of Assembly, I ensured that most partS of Ikwerre have roads, the ones that didn't get then, when I became governor, they got roads. Only a few communities may not have roads in Ikwerre now, and before we go, I will make sure they have roads like most parts of the state. We will ensure that those communities have roads. As Speaker, I asked for the grading of this Ogbakiri Road".
Amaechi said, "you will ask me apart from these, what have you done? The basic thing we need in Ikwerre is empowerment. You will not recognise it until you take the list of our scholarship programme in the state and know how many of our children are overseas studying. They are quite many and I have met them at different airports. How I know them is because, they greet me in Ikwerre when they see me."
"I have asked myself, apart from those who are fighting me, how many Ikwerre sons and daughters have one way or the other benefitted from me? When you see Nyesom Wike, tell him I nominated him to be minister. I have one witness sitting here today. Chief Sampson Agbaru is my witness. He led other prominent sons and daughters of Ikwerre to see President Goodluck Jonathan and the President told them that he had not known Nyesom Wike from Adam, that when Amaechi brought Wike's name, he (Jonathan) opposed it, the President opposed the appointment of my former Chief of Staff as minister."
"He (President Jonathan) opposed him (Wike) and I begged President Jonathan severally and consistently because I wanted Wike to be Minister. But today, Nyesom Wike has betrayed me for selfish reasons.
"Also, by the grace of God, I made Chief Austin Opara, Deputy Speaker of House of Representatives. God used me. Prominent politicians met me and told me that there cannot be two captains in a boat, if I make Austin Opara, Deputy Speaker, I might not be the political leader in Ikwerre. But I said, I want my people to benefit, and I picked Austin's name, and we battled to make him Deputy Speaker of House of Representatives in 2003."
The state chief executive further lamented how Opara  allegedly master minded his arrest and detention in 2006.
"In 2006, I was arrested through the machinery of Austin Opara and was detained for one day, meanwhile, he was supposedly one of my supporters to be governor.
"Among those I have also helped, who are now fighting me, is Prof. Simeon Achinewhu, as Vice-Chancellor of Rivers State University of Science and Technology. Achinewhu was sick and at the point of death, and I flew him out of the country for medical treatment, but he is now one of those accusing me and writing against me in the papers.
"For those I gave contracts, they are so many for me to mention, but, if they deny, call the Ogbakor Ikwerre Convention and summon them, I will come here and mention them one-by-one. For instance, Paul Nwonodi is one of them. He is now fighting me and writing and signing all sorts of petition against me. They are people without character, they have no character. They would easily betray anyone."
"Also, when Ikwerre people met at Aba-Ndele, and told me they wanted roads, I went to the governor (then Dr Peter Odili) and pushed, and roads were constructed. The ones the governor did not do, when I became governor, I did them in the same way as I was doing the roads in other parts of the state. I have told Chief Andrew Uchendu that before the expiration of my tenure, I will make sure I complete all internal roads in Isiokpo and I am also considering the internal roads in Ogbakiri."
He equally urged the Ogbakor Ikwerre to join forces with other well-meaning Rivers people to resist the plan by the Federal Government to intimidate and influence the votes through the use of police to harass innocent citizens during the elections.
"We will survive the federal might and the way to survive it is to mobilise our people. We must prepare now to chase away those against our people. The President says, he is an Ijaw man, he should not take the oil wells from the Kalabari people", Amaechi said.
Amaechi also promised that he would remain a detribalised leader until his tenure expires in 2015.
Speaking, President General of Ogbakor Ikwerre Convention, Professor Augustine Ahiazu described the current wave of politicking in the state as alarming, saying that it can cause permanent injury to individuals and the various communities.
"Bitterness in politics can result in undue hatred among friends and relations. It can breed division and polarisation. It can also bring conflict and destruction. Ikwerre sons and daughters should come together to fight any plans for violence in Port Harcourt, because any violence in Port Harcourt is violence in Ikwerre land", Professor Ahiazu said.
GoG: Nigerian, Ghanaian Navies Meet On Joint Operations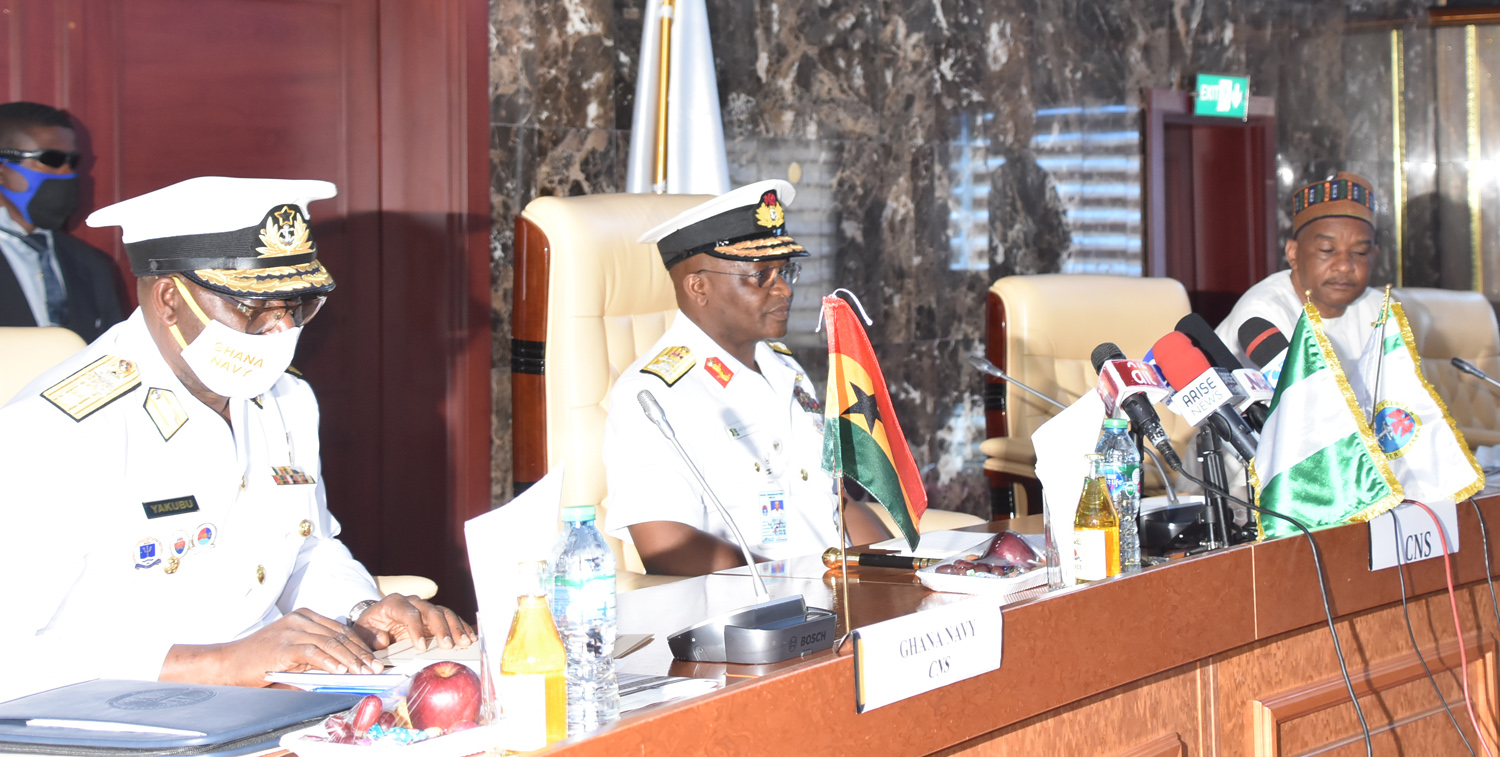 Against the backdrop of renewed piracy and hostage-taking incidents in the Gulf of Guinea, Nigeria's Chief of Naval Staff, Vice Admiral Awwal Gambo and his Ghanaian counterpart, Rear Admiral Issah Adam Yakubu, have commenced a security engagement aimed at joint security initiatives to tackle the situation.
Speaking during the meeting held at Naval headquarters, Abuja, Vice Admiral Gambo said, "The Gulf of Guinea is currently bedevilled by the activities of criminal elements who take advantage of limited capability of the navies in the region to adequately secure the area.
"The threat posed by the activities of these criminal elements constitute a major challenge not only to the littoral states but equally undermines regional development and global trade.
"Notably, the trans-boundary and trans-national nature of maritime crime makes the security of the maritime domain a task beyond the capacity of any country acting alone.
"It is against this backdrop that this bilateral engagement was convened at the instance of the Heads of Government of the Federal Republic of Nigeria and Republic of Ghana towards addressing the maritime security challenges within the region".
Vice Admiral Gambo expressed belief that "the engagement would foster greater collaboration and burden sharing that is hinged on cooperative maritime security framework as envisioned in the 2013 Yaoundé Protocol to arrive at strategies that would help address the maritime insecurity for enhanced economic prosperity in the region".
Declaring the technical session open, the CNS said, "In deliberations, please consider amongst others: maritime area of interest covering Zone E and integration of the capabilities of the countries in Zone E, emplacing a robust intelligence sharing mechanism and collaboration with international partners".
On relations between both countries, Gambo said, "This good relation is equally manifest in the several interactions between the Nigerian Navy and Ghana Navy. I must not fail to mention the remarkable contributions of the Ghana Navy-CNS to manpower development during his tour of duty at the prestigious AFCSC, Jaji as a member of the Directing Staff. I have no doubt that this engagement would further strengthen the existing cordial bilateral relations between Nigeria and Ghana navies.
In his address, Chief of Naval Staff of Ghana, Rear Admiral Issah Yakubu, noted that he and his delegation were in Nigeria at the behest of President Nana Akufo Ado to engage the Nigerian Navy and come out with collective strategies to tackle insecurity which is in the ascendancy in recent times in the Gulf of Guinea.
"We hope our navies will buy into this engagement to improve security in the Gulf of Guinea. We know our big brother Nigeria has bigger capacity to chart the way forward".
He disclosed that, "Since year 2020, the situation has bot been good in the Gulf of Guinea", noting that "Last May, two Ghanian vessels were attacked and 10 persons were abducted with investigations still ongoing".
Consequently, the Ghanian Navy Chief said, "We are proposing an ECOWAS naval task force and joint maritime security architecture to checkmate these threats, adding that this was done in the past successfully during ECOMOG operations without problems with inter-operability and doctrinal issues.
Furthermore, he proposed the setting up of a 'transit corridors' where ships from fellow West African countries can go to anchor for assistance and joint naval assets will conduct regular patrols especially for protection of commercial fishing vessels.
Wike Orders Destruction Of Criminal Hideouts In Rivers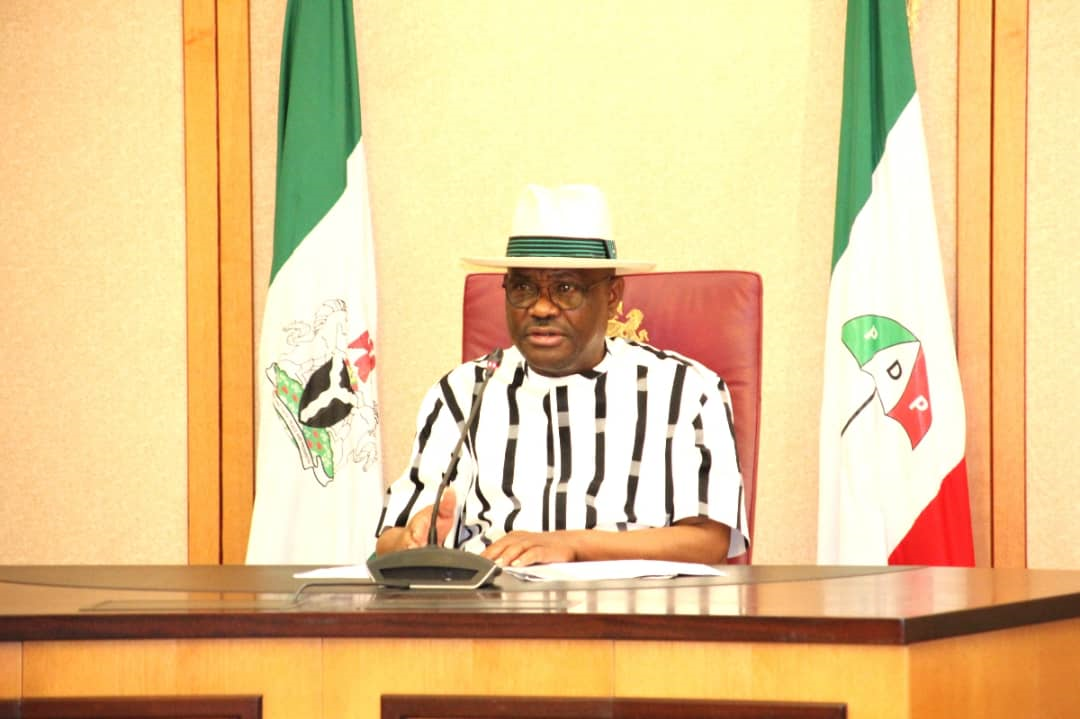 The Rivers State Governor, Chief Nyesom Wike, has ordered the destruction of all criminal hideouts in Ahoada, Elele, Eleme and Onne to prevent attempt to undermine security of the state.
The governor said criminals were already coming to terms with the reality that Rivers State was too hot for them to invade at will and detonate their foolish attacks on targeted security posts and personnel.
Wike, who made this assertion in a state broadcast, last Friday, disclosed that the state government has identified the hideouts, safe houses and secret places that provide both cover and comfort for the hoodlums to plan, execute and return to after operations.
"This was the reason we ordered the destruction of all the shanties and makeshift structures located along Elele to Ahoada expanse of the East–West Road to deny the criminals the opportunity to continue to undermine our security from these hideouts.
"We have equally decided to destroy all the shanties, illegal shops and mechanic sheds along the Eleme to Onne stretch of the East-West Road having discovered these places also as hideouts and operational bases for criminals and criminal activities in the state.
"Consequently, I hereby direct owners of such shanties and illegal structures along the Eleme – Onne axis of the East-West Road to vacate the area within two weeks from June 11, 2021, as the state government will go ahead to destroy these structures without any further notice."
Wike said the government was not unmindful of the economic effect these measures would have or may have had on residents carrying out businesses in the affected areas.
He, however, stressed that government was merely discharging its constitutional responsibility to advance the collective security of all with no ethnic targets in mind or attachment to political sentiments.
He explained that the existing curfew in Rivers State will not last one day beyond necessary, and pleaded with all residents to endure the temporary inconveniences in the interest of the state and collective wellbeing of all.
"We will continue to take the war on criminality and insecurity to the den of the criminals and we will neither yield nor lower the tempo of our assault until they are comprehensively neutralized. As a matter of fact, they want us to prematurely terminate the state wide night time curfew in order for them to have the leeway to operate again and roll back the gains of the last few weeks."
Wike said he has received reports about the excesses of the State Task Force on Illegal Trading and Parks, especially the alleged shooting of motorists, extortions and abuse of the human rights of citizens.
He assured that government would not hesitate to bring the full weight of the law on any member of the task force who crosses the boundaries of the law and rational behaviour.
The governor, who appealed to motorists and residents to be responsible road users by complying with the clear regulations against illegal trading, indiscriminate parking and irresponsible driving, noted that the situation where some motorists would have the effrontery to compete for traffic space with or even attempt to block his official vehicular convoy leaves much to be desired.
He has meanwhile, directed the management of the Rivers State Waste Management Authority to clear the state of filthiness within one week or be disbanded without any further notice.
Army Begins Shooting Exercises In Rivers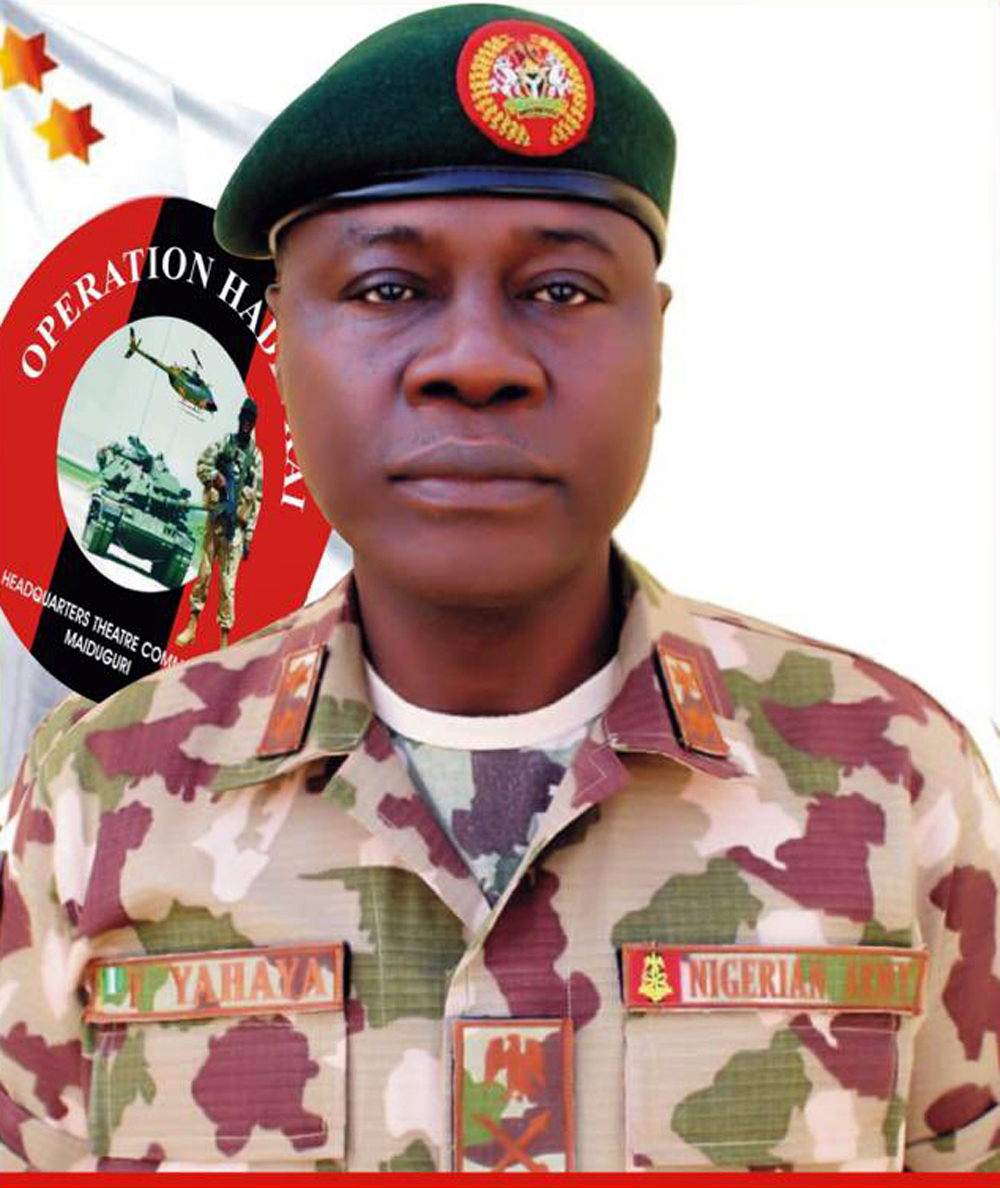 The Nigerian Army, 6 Division, has announced that it would commence its annual range classification exercise from yesterday to Sunday, June 27.
The division's spokesman, Lt.-Col. Charles Ekeocha, said in a statement in Port Harcourt, that the exercise aimed at ascertaining the professional competence of troops on the use of firearms.
He said troops from the division and its affiliated formations and units would conduct the exercise at the Army Shooting Range in Igwuruta and Elele Barracks, both in Ikwerre Local Government Area of the state.
"The shooting exercise is a routine activity in the Nigerian Army which involves the firing of various calibre live ammunitions.
"Members of the public, especially residents of Igwuruta and Elele, as well as its environs, are advised to keep away from the general shooting area," he stated.
The Army spokesman also advised the public not to panic over the movement of troops, military hardware and sound of gunshots.