Equipping The Girl-Child For Nation Building
When we put education first, we can reduce poverty, hunger, end wasted potential and look forward to stronger and better societies for all. "These were the words of the United Nations' Secretary General, Ban Ki-Moon during his launch of the Global Education First Initiative (GEFI) in September 2012.
The Global Education First Initiative, which spurs renewed efforts to reach global education goals, aims to raise the political profile of education, inspire new partnerships and mobilise additional funding to deliver on the promise of education for all.
The initiative focuses on three priority areas. First, to ensure that every child of school age is in school as a human right. Secondly, to  improve the quality of learning and thirdly, to foster global citizenship which emphasises the transformative power of education as the only tool of providing children with the understanding they need to co-operate in resolving the interconnected challenges of the 21st Century.
Therefore, if education for all should be the concern of the global government and citizens, it follows that the education and training of the girl-child in Nigeria will remain an agenda that cannot be exhausted in a hurry, until a reseasonable result is obtained and visibly observed too.
As natural home makers and builders, suffice it to say that talks about nation- building can only be realistic when women are properly educated and subsequently empowered, so they can be part of the scheme. Why? Because nation-building requires a democratic society that allows contribution of all; rich, poor, male, female, youth and adult.
The 2013 theme for International Women's Day Celebration, "Gender Agenda: Gaining Momentum" captured the essence of getting the women involved in the scheme of things by first becoming enlightened and then economically viable.
For this reason, the Ministry of Women Affairs's effort is evident in skills acquisition programme in agro, crafts and ICT in collaboration with the Empowerment Support Initiative (ESI) as part of her empowerment programmes.
The Commissioner for Women Affairs in Rivers state, Mrs Joeba West, had said it is time for women to access and evaluate their level of achievement in the area of empowerment.
"This can also be seen in Governor Chibuike Amaechi's efforts in providing free education and free school materials to cushion the financial burden on parents in giving their children quality education the commissioner affirmed.
Mrs West, who believes in the magic of advocacy and sensitization, used the opportunity of the International Day for the Girl-Child to implore parents to invest in the education of the girl-child and take advantage of the free school programme and model schools established all over the state, stating that her ministry's mandate is to educate and empower women and girls as well as reaffirm their human rights.
According to the commissioner, the Ministry of Women Affairs also has the mandate to address the discrimination and violence faced by women in their families and societies at large.
"In line with this year's theme for the International Day of the Girl-Child, "Innovating for Girls Education," the Ministry of Women Affairs has package a mentoring programme known as the "Growing Into Real Life (G.I.R.L), initiative whose mission is to provide the girl-child with the much needed guidance and counselling services with which to fight the challenges of dropping out of school," she said.
The ministry, the commissioner revealed, is also working on a support and advocacy programme that will encourage girls and women who are either not educated or stopped their education abruptly due to teenage pregnancy, early marriage or lack of fund, to take a second chance at education.
Mrs West believed that except such is achieved, the girl-child cannot be said to have been given equal opportunity to thrive favourably in every area of life like her male counterparts.
The Commissioner for Women Affairs said the ministry would stop at nothing in discouraging the girls from giving up their chance at being educated in favour of their male siblings, maintaining that where a woman is educated, a nation is educated, referring to a popular saying that:
"Education is central to the development and improvement of a nation. This is because it empowers people and subsequently strengthens the nation. It serves as an eye opener to nation's people to enable them lift themselves out of poverty.
It is obviously in recognition of this fact that two of the MDGs had to do with education: They are Universal Primary Completion, and Gender Parity in Primary and Secondary Schooling, she maintained.
she added that, education, especially girls' education has a direct and proven impact on the goals related to child and reproductive health and environmental sustainability, insisting education also promotes economic growth, national productivity and innovation as well as values of democracy and social cohesion.
According to her, broad-based education of good quality is among the most powerful instruments known to reduce poverty and inequality. With proven benefits for personal health, it also strengthens nation's economic health by laying the foundation for sustained economic growth.
For individuals and nations, she said it is key to creating, applying, and spreading knowledge and thus the development of dynamic, globally competitive economies. It is also fundamental for the construction of democratic societies. From the fore-going, the importance of girl child education in a nation's welfare are;
Reduction of  inequality. In this wise, education is a great leveler, the strongest predictors of poverty. Primary education plays a catalystic role for those most likely to be poor, including girls, ethnic minorities, orphans,' disabled people, and rural families. By enabling larger numbers to share in the growth tide that lifts all boats.
Increase in productivity and earning. Research has established that every year of schooling increases individual wages for both men and women by a worldwide average of about 10%. In poor countries, the gains are very great.
Driving of economic competitiveness: An educated and skilled workforce is one of the pillars of the knowledge-based economy. Increasingly, comparative advantages among nations come less from natural technical innovations and the competitive use of knowledge. Studies also link education to economic growth: Education contributes to improved productivity which in theory should lead to higher income and improved economic performance.
It has poverty-reducing effects: Education can virtually contribute to the attainment of MDGs. While two of the goals pertain directly to education, education also helps to reduce poverty, promote gender equality, low child mortality rates, protect against HIV/AIDs, reduce fertility rates, and enhance environmental awareness.
It reduces women's fertility rates: women with formal education are much more likely to use reliable family planning methods, delay marriage and child bearing, and have fewer and healthier babies than women with no-formal educatton. It is estimated that one year of female schooling reduces fertility by 10%. The effect is particularly pronounced for secondary schooling.
It lowers infant and child mortality rates: women with some formal education are more likely to seek medical care, ensure that their children are immunised, be better informed about their children's nutritional requirements, and adopt improved sanitation practices. As a result, their infants and children have higher survival rates and tend to be healthier and better nourished.
It creates intergenerational education benefits: Mothers' education is a significant variable affecting children's education attainment and opportunities. A mother with a few years of formal education is considerably more likely to send her children to school. In many countries, each additional year of formal education completed by a mother translates into her children remaining in school for additional one-third to half year.
Investment in girl education therefore benefits the individual society and the world at large.
Sylvia ThankGod-Amadi
Woman Sells Two Daughters For N300,000 In Ogun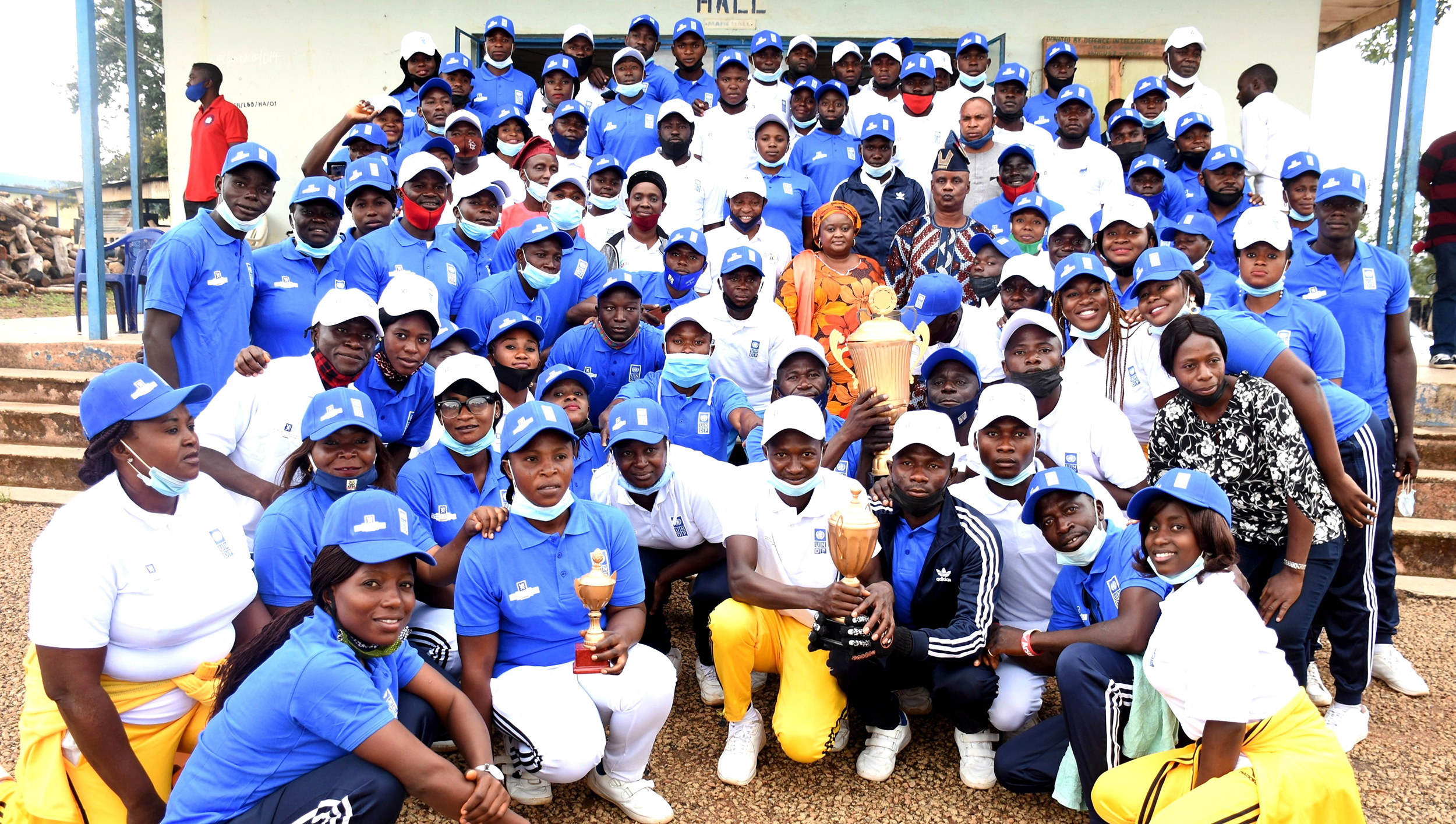 A 35-year-old housewife, Blessing Agoro, has been arrested by men of Ogun State Police Command for allegedly selling her two daughters, Semilore Agoro (four), and Deborah Agoro (two).
The suspect was arrested, following a report lodged at Redeemed Camp Divisional Police Headquarters by her husband, Oluwaseyi Agoro.
The Police Public Relations Officer in the state, DSP Abimbola Oyeyemi disclosed this in a statement, yesterday.
Oyeyemi said the husband reported that when he returned from travelling last Tuesday he couldn't find his two daughters.
The PPRO said, "The man stated further that all efforts to make his wife tell him the whereabouts of the children proved abortive, hence his report.
"Upon the report, the DPO Redeemed Camp division, CSP Alabi Akinjide, detailed his detectives to apprehend the suspect, who had already been with the camp's code of conduct department.
"On interrogation, the suspect explained to the police that her husband left home for the past two years, and while he was away, she found it difficult to cater for the two children with her other two children she had for another man.
"She stated further that while she was contemplating on what to do, one Kolawole Imoleayo introduced her to a couple in Port Harcourt who was in need of children. She sold the two daughters to the couple at the rate of N300,000.
"Her confession led to the arrest of the said intermediary, Kolawole Imoleayo. They are both assisting the police in their investigation."
The Commissioner of Police, Edward Ajogun, has ordered the transfer of the suspects to the Anti-Human Trafficking and Child Labour Unit of the State Criminal Investigation and Intelligence Department (SCID) for discreet investigation.
Oyeyemi added that Ajogun directed that the children must be rescued and brought back to their parents as soon as possible.
World Bank Trains 54,000 Women, Youths On Economy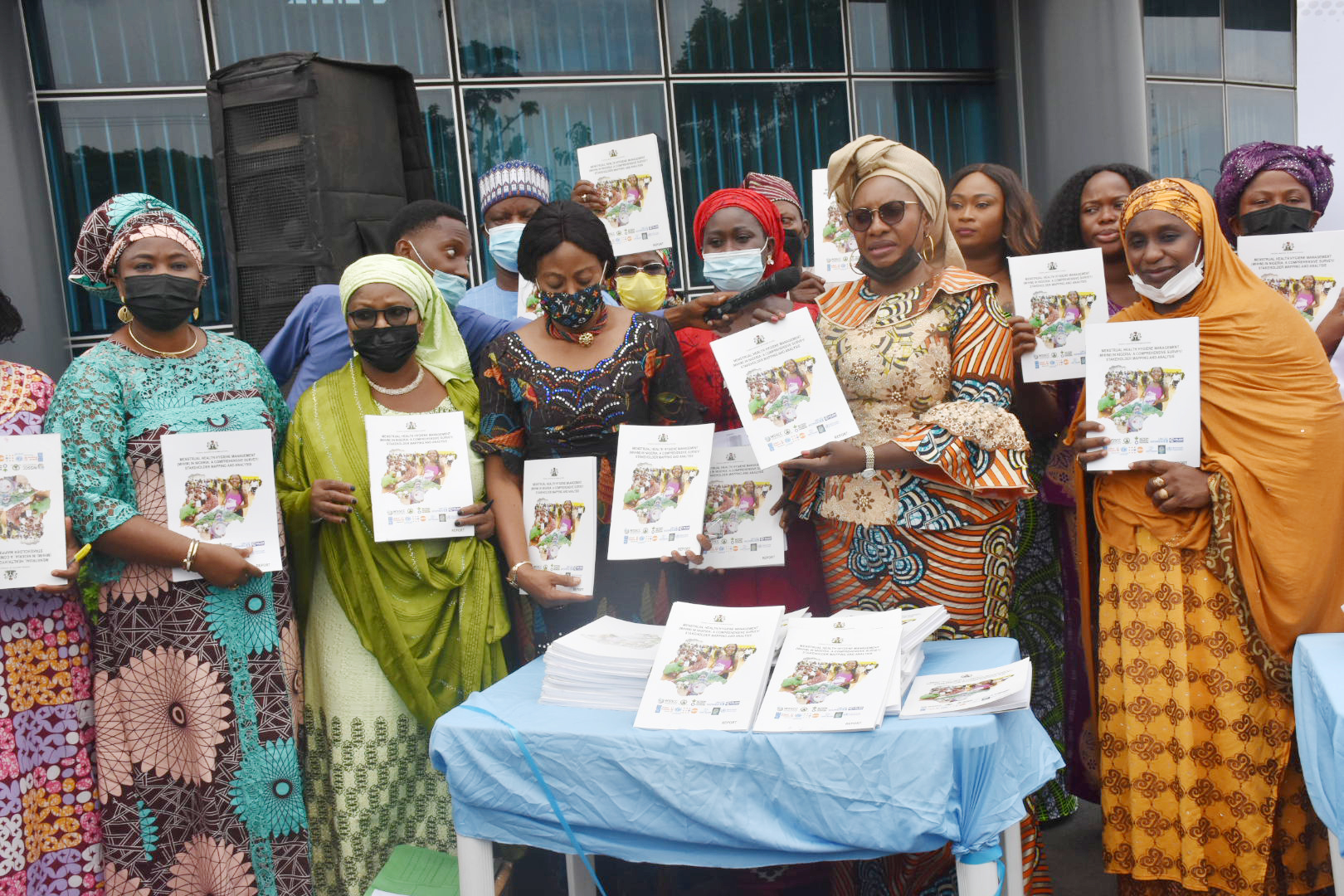 The Kebbi State Government has disclosed that over 54,000 women and youths have been trained by the World Bank to be economically active.
The government also revealed its readiness to reciprocate its achievement recorded in rice production in other products such as onions, sheer-butter and soya beans for exportation purposes.
The Kebbi State Governor, Abubakar Atiku Bagudu, who stated this while launching women and youth export development facility, in partnership with Nigeria Export-Import Bank (NEXIM), said, the state has comparative advantage in agriculture over other states.
Represented by the Secretary to the State Government, Alhaji Umar Babale Yauri, Bagudu said, "As you know, Kebbi State is blessed with a population of women who are engaging in rice production and it is now a top talk across the nation due to efforts and support of state governor.
"The state government is trying to reciprocate the achievement recorded in the rice production into sheer butter, onions and soya beans."
He added that with the partnership with NEXIM, Kebbi State would start the export of soya beans, shea butter and onions.
The Special Adviser to State Governor on Women Development, Hajia Zarau Wali, disclosed that through partnership with the World Bank, over 54,000 women have been trained to be economically active.
According to her, "It is also worthy of note, that the state government in partnership with the World Bank empowered 54,000 women to be economically active through the formation of Women Initiative Group in Maiyama, Ngaski and Argungu local government areas."
She explained that more women and youths, especially in the rural areas, are actively involved in the production of rice, sheer butter, onions and water melon stressed that they are capable of feeding the nation and exporting the products if they were properly guided.
Wali urged NEXIM to include in their programmes mode of processing and packages of perishable products during their training session for women and youths.
Earlier, the Managing Director and Chief Executive, Nigerian Export-Import Bank (NEXIM), Mr Abba Bello, had commended the state government over it investment on rice production in the state which has increased the IGR of the state.
"Let me commend the investment drive in the state by your administration, particularly the Rice Revolution, which recently led to the unveiling of the rice pyramid as well as the cassava-based ethanol project with huge prospects for production of biofuel and renewable energy.
"Your efforts in this direction have not only contributed to the significant increase in the Internally Generated Revenues (IGR) but have also positively impacted the socio-economic indices particularly in the areas of jobs creation and sustainable development".
Eve Afrique Red Ball Takes Centre Stage In PH, Sunday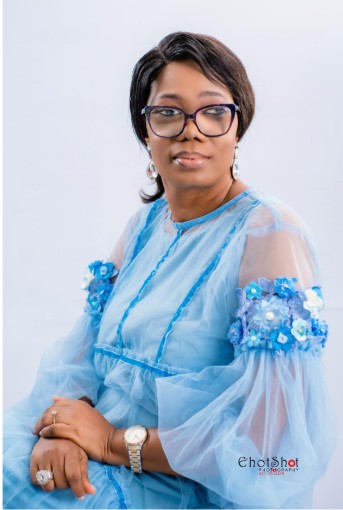 This year's Eve Afrique Red Ball event with theme: "Together, Ensuring Peace and Development Across the Niger Delta", is set to take place on Sunday in Port Harcourt, Rivers State capital.
In an interview, the Editor in Chief of Eve Afrique Magazine, Mrs Ivy Davis Etokakpan, said, this year's Red Ball event is the 10th and will focus on the socio-economic wealth of the Niger Delta region.
She stated that, over the years, Eve Afrique had worked on eight health related issues, but this time, because of times and seasons, "we are focusing on peace and development across the Niger Delta.
According to her, "we hope to achieve this with the cooperation of leaders of corporate organisations in the Niger Delta. We believe that with the cause action on the Red Ball, we hope to do that with our Non-Governmental Organisation (NGO), Eve Afrique Empowerment Initiative".
Etokakpan added that this year will focus basically on internship programme for young people by asking partners of the NGO to accept and train secondary school students during holidays in their companies.
She said, "in the past, we used to do vacation jobs in the oil companies, even in our parents' companies. We hope that our partners would teach our children workable skills. If this is done, the Niger Delta child would know his or her skill and work on it.
"We want these young ones to learn management and accountancy skills through these internship programmes. Our dream is that, in five years' time, we would have raised a group of' equipped and empowered Niger Delta youths who in turn will mentor those coming after them. We need to prepare these ones for the future.
At the Red Ball event this weekend, we expect Elsphon Nigeria Alabo (Dr) Emi Membrane-Otaji, Managing Director, to present a keynote address on "Economic Development across the Niger Delta. Also, former MD of NDDC, Mr Timi Alaibe will present a paper on Peace Across the Niger Delta at the event", she said.
It would be recalled that over the years, Eve Afrique Red Ball has achieved levels of successes over the previous Red Ball events in raising awareness on general health matters, empowerment programmes as a way of giving back to the state and society at large.
Eve Afrique had hosted programmes which include the sickle cell awareness programme, cervical cancer awareness and prevention programme, diabetic management awareness and prevention programme, prostate cancer awareness programme and colon cancer awareness programmes.
Eve Afrique had the mandate of changing the narrative concerning the Niger Delta.
They are on a mission to highlight and showcase the beauty of the Niger Delta and Nigeria as a whole, she added.
By: Ibinabo Ogolo