AfDB Tasks African Nations On Power Generation
The African Development Bank (AfDB), in Addis Ababa last Wednesday urged African countries to strengthen their energy policies to meet electricity needs in both rural and urban areas.
The bank said this at the opening of a three-Day Global Conference on rural energy access for sustainable development and poverty eradication being organised by the UN-Economic Commission for Africa (ECA).
It has as its them: "Rural Energy Access: A Nexus Approach to Sustainable Development and Poverty Eradication".
The Bank's of Sustainable Energy for All (SE4ALL) Africa Hub Coordinator, Dr Daniel Schroth listed Nigeria among 12 Sub-Saharan African countries with huge energy deficit.
Schroth said 74 per cent of the global access deficit for electricity "is concentrated in just 20 countries, 12 of which are in Sub-Saharan Africa.
"The countries are Nigeria, Ethiopia, DR Congo, Tanzania, Kenya, Sudan, Uganda, Mozambique, Madagascar, Burkina Faso, Niger and Malawi".
He said recent data by the World Bank under the Global Tracking Framework on SE4All showed 590 million people in Sub-Saharan Africa lacked access to electricity.
Schroth said 690 million people in the same region rely on solid fuel for cooking, representing an access rate of 63 and 14 per cent respectively in urban and rural populations.
"Moreover, 19 of the 20 countries with lowest energy access rates globally are in Sub-Saharan Africa with South Sudan two per cent, Chad and Liberia four per cent and Burundi five per cent.
"While progress has been made in other parts of the World, rural electrification is particularly low in Sub-Saharan.
"This is where electrified population grew by only 0.4 per cent over the period between 1990 and 2010", he said.
He urged African countries to speed up efforts in developing stable policies that would address the situation.
He said the bank was committed to making Sustainable Energy for All a reality in Africa, by using available instruments including risk coverage and innovative financing tools.
Meanwhile the Executive Secretary of the UN Economic Commission for Africa (ECA), Mr Carlos Lopez in a message to the conference called for more articulated efforts to address the situation.
He said addressing energy needs in Africa would put the continent on the path of sustainable development and growth.
Lopez said there was concern that more than 1.2 billion of the global population lacked access to electricity.
He said it was also worrisome that 2.8 billion still relied on unsustainable solid bio-mass as fuel for cooking and heating.
He said around 1 billion (85 per cent) of those without electricity and 2.2 billion (78 per cent) depending on solid bio-mass, lived in rural areas.
"Communities in rural isolated areas represent, in many cases, the poorest segment of the population in developing countries, including Sub-Saharan Africa and developing regions in Asia and Latin America.
"There is a strong nexus between energy and other important development factors such as education, health, gender, environment, economic growth, food security, and water.
"Sustainable access to modern energy services is a critical input and catalyst for improving the productive capacities and welfare of rural isolated communities, leading to poverty eradication and sustainable development."
According to him, extension of national grids, in most countries, is too expensive to cover these isolated areas.
"Nevertheless, appropriately scaled renewable energy systems, in particular advanced clean cook stoves and stand-alone (off-grid) electric generating systems that are practical, reliable, and durable are now both widely available and affordable."
Lopez said the Sustainable Energy for All, "which is the major initiative of the Secretary-General, includes as one of its three main objectives, Universal Access to Modern Energy Services by 2030.
He said it should be pursuit by Africa as priority to address the energy challenge in the continent.
The AU Commissioner for Infrastructure and Energy, Dr Elham Ibrahim, urged African countries to place the continent on the path of development with greater attention to rural electrification.
She said Africa must exploit its huge potential in renewable energy resources, which he said, was capable of generating 1,800 Tera Watts-hours of Hydro-electricity.
Eradiri Faults NDDC Leadership Structure Wants Agric As Top Priority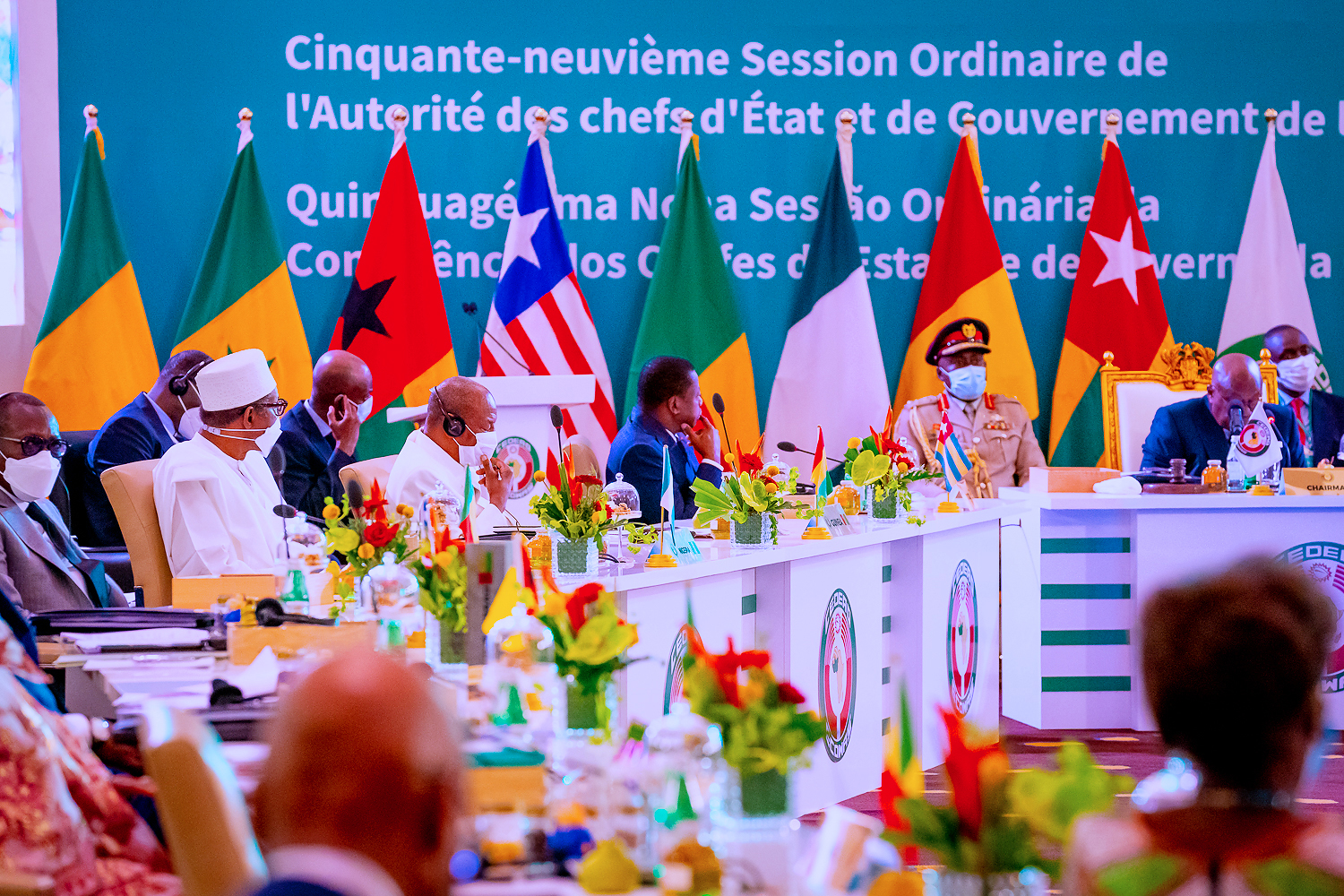 The Special Adviser to the Sole Administrator of the Niger Delta Development Commission (NDDC) on Youths, Udens Eradiri, has faulted the leadership structure of the commission, saying it has not helped the cause of the Niger Delta in the last 25 years.
Describing the leadership structure of the NDDC as faulty, he said that the faulty leadership structure was the reason why President Muhammadu Buhari ordered for a forensic audit in the commission.
Eradiri who is the former president of the Ijaw Youths Council (IYC)
disclosed this while speaking to aviation correspondents, last Friday, shortly on arrival at the Port Harcourt International Airport, Omagwa, from Abuja.
He said the outcome of the forensic audit would be used to do a wholistic reorganisation of the organogram of the commission.
According to him, the wholistic review of the organogram of the NDDC will help in putting the leadership structure in order, and enable things to function properly.
"The leadership structure of NDDC in the past years had been faulty, and that was why the President said there should be forensic audit, which would be used to do a wholistic review of the organogram of NDDC, so that it can function properly.
"The new board is coming soon, but the whole process will pass through the National Assembly to be cleared", Eradiri said.
On the achievement of the present NDDC management, the special adviser said that the Effiong Akwa led administration had recorded some landmark achievements compared to the last 25 years.
He said that the present interim management within two years completed and commissioned the headquarters of the NDDC, which had been left for over 25 years.
He also said that the completion of the East-West road project had intensified under the present management, adding that NDDC has also supported states on sanitation through donation of trucks.
Eradiri, however, admitted that the present interim management had not taken a firm stand on agricultural development even though it has been working with the Central Bank of Nigeria on the Anchor Borrowers Scheme.
"I believe that the only tool to use and get ourselves out of the quagmire we find ourselves is agriculture, and I think that the NDDC can design its own scheme on how to grow agriculture as a deliberate policy.
"This will bring change that will grow the region's economy. We must talk about agricultural processing, and we can put palm oil into sachet, and even students can be buying them," he said.
By: Corlins Walter
Nigeria Lost N851bn To Oil Theft, Sabotage   – NEITI

Nigeria lost N851.84bn ($2.78bn) to oil theft and pipeline sabotage in 2019, the Nigerian Extractive Industry Transparency Initiative (NEITI)   has said.
NEITI said this in its latest oil and gas industry audit report.
NEITI stated that it arrived at the estimate after using an average price of $65.61 per barrel and an average exchange rate of N306.42/$ .
It, however, noted that there was a significant reduction of 21 per cent from the previous year, where 53.28 million barrels were lost.
Losses such as these are recorded by companies whose crude volumes are carried through pipelines easily compromised by saboteurs.
The report also stated that some oil terminals recorded no production. These included Aja operated by Bayelsa Oil, whose license was revoked by the government.
Others were Asaramatoru and Oyo managed by Prime and Allied/CAMAC who were reportedly inactive for the year.
Nigeria earned a total of N10.49tn ($34.22bn) from crude oil and gas sales. This was a marginal 4.88 per cent increase from 2018 revenues of N9.99tn ($32.63bn).
The total crude oil production recorded was 735.24 million barrels, a 4.87per cent increase from 701.10 million barrels reported in 2018.
A total of N2.145tn ($7.011bn) was the domestic sales proceeds in 2019 from 107.24 million barrels of crude oil. This was 0.36 per cent lower than the domestic crude sales of 107.63 million barrels in 2018.
Residents Task New Council Chairmen On Dev, Agric Policies Some residents in the 23 local government areas of Rivers State have urged the newly sworn-in council chairmen in the state to come up with good agricultural and developmental policies that will transform the grassroots.
They also urged the council boss to take pragmatic steps and actions towards tackling security challenges to encourage business activities thrive in their domains. 
Some of the residents who spoke with The Tide at the weekend, noted that the local government administration in the state had not faired well in terms of real development in recent times, and urged the new council helmsmen to change the narratives. 
A resident of Emohua Local Government Area, Mr Charles Amadi, noted that no real development had taken place in the area, lamenting the dearth of companies and small scale industries in the area.
He, therefore, called on the new chairman, Dr. Chidi Lyoid, not to solely depend on the monthly allocation, but to go all out to attract small scale companies to the area so as to create employment opportunities as well as generate revenue for the council.
He also urged the new chairman to invest in agriculture, especially farming and fishing.
On his part, Mr Ebenezer Otamiri who lives in Etche, urged the Etche council boss, Obinna Ayanwu, to consolidate on the achievements recorded in his first tenure, especially by building more markets for the people, as well as initiate good agricultural policy to drive the economy of the area.
He also urged the council boss to tackle the issue of electricity and security in the area, saying electricity and security are key to the development of the area. 
In his own charge, Mr Mene Geoffrey Dekaa who hails from Bori in Khana Local Government Area of the state, called on his new council chairman, Bariere Thomas, to show capacity and competence in the area of security.
He noted that the issue of security has left native imprint in the development of the area, saying many investors have left Bori, the headquarters of the council, for other places.
"Because of security challenges, many people have left Bori to build houses and invest in Nonwa- Tai, and Eleme.
"Areas like Kono-Boweeh communities are no go areas, as people there can hardly sleep. So if the chairman can work with government recognised traditional rulers and security agents, security issues will be tackled, and people's confidence will be restored, and business activities will move on", he said.
By: Residents Task New Council Chairmen On Dev, Agric Policies