Sleep: Tool Against Rapid Ageing
Sleep, according to
the Advanced Learners' Dictionary, is to rest with eyes closed and mind and body not active.
Wikipedia, the free encyclopedia views sleep in the light of a state of muscle relaxation and limited perception of environmental stimuli.
The human system is structured in a manner that permits exhaustion due to prolonged hours of uninterrupted body activities. This no doubt, is the reason medical experts recommend rest in between and after work hours.
This rest however, is relative as the eyes are usually opened and virtually all the sensory organs still active and responsive to the immediate environment.
Experts therefore suggest that while rest is necessary for a good functioning of the human body, sleep is imperative for an optimal result.
Researchers at the university of Warwick and University College London, have found that lack of sleep can more than double the risk of death from cardiovascular disease.
Perhaps, it has become necessary to ask why many fatigued persons slumber at the slightest opportunity to do so. In commercial vehicles, under shades, in reception halls, even in offices as well as worship and learning centres, it is a common sight to behold people of varying social status intermittently dosing off to the dictate of their natural bodies.
The reason is simple, the human body requires regular recreations and rest to help it function effectively and so, deviation from this is to say the least a gradual grinding of the body system which definitely drives it to an inevitable halt. What a catastrophy you must expect?
The imperativeness of sleep to the human body can never be over explored, little wonder, it naturally weighs an overwhelming influence on such individuals who would consciously or otherwise choose to suppress its functionality at any given point in their life.
Human beings could prove to be workaholic in nature, so much that a time for rest is considered a waste and loss of lucrative man power which to them could possibly be translated to more money for an enhanced economic status. This is not without any consequences.
Come to think of it, because the body is designed to always observe regular punctuations by way of pulse and stop for a replacement of used body ingredients for an optimal efficiency, a sustained, consistent ride on the system is consequently opposed by nature, for nature, it is said, "must have its way."
However, it is more rewarding to give nature its way in good time than let it take its tolls on its victims when pushed to the wall.
According to Kathy Emiko, a writer, sleep and rest are so important because of what they do for health. A good night sleep restores, repairs and rejuvenates the body. Sleep is vital for immune system and the overall health.
Very worthy to note is the fact that sleep slows down ageing process. For me, I would say this is a good news to the women whose ages appear to be fast forwarded by the impact of child-birth.
Some women resort to herbal remedies especially after child birth as a therapy for rapid ageing. This can only be efficacious on grounds of strict adherence to the laws and rules of nature which stipulates adequate rest and sufficient sleep without which premature ageing remains an answer while constant confession of tiredness, a popular song. It is also considered a very serious secret for averting wrinkles.
Against an old saying "A little sleep, a little poverty," research has revealed that how well a person sleeps is one of the most important predictors of how long a person lives. People who sleep nine hours a night instead of seven hours have greater than normal "natural killer cell" activity. Natural killer cells destroy viruses, bacteria and cancer cells.
Moreso, sleep activates the cells of the brain and improves its functionality. According  to a study, sleep deprivation may decrease brain activities in relation to alertness and cognitive performance.
While excessive stress raises cortisols  levels which disrupt neuro-transmitter balance in the brain, thereby making a victim highly irritable and prone to depression with many diseases, a little interaction with the pillows is just the needful.
Although Professor Francesco Cappuccio said, "short sleep has been shown to be a risk factor for weight gain, hypertension and Type 2 diabetes, sometimes leading to mortality, recently, it was suggested that a short nap could reduce stress and blood pressure while wound healing can also be affected by sleep.
Good sleep remains one of the best health principles available. Unfortunately, relatively few people explore it.
Sylvia ThankGod-Amadi
Assemblies Of God Women Move To Check Hypertension Prevalence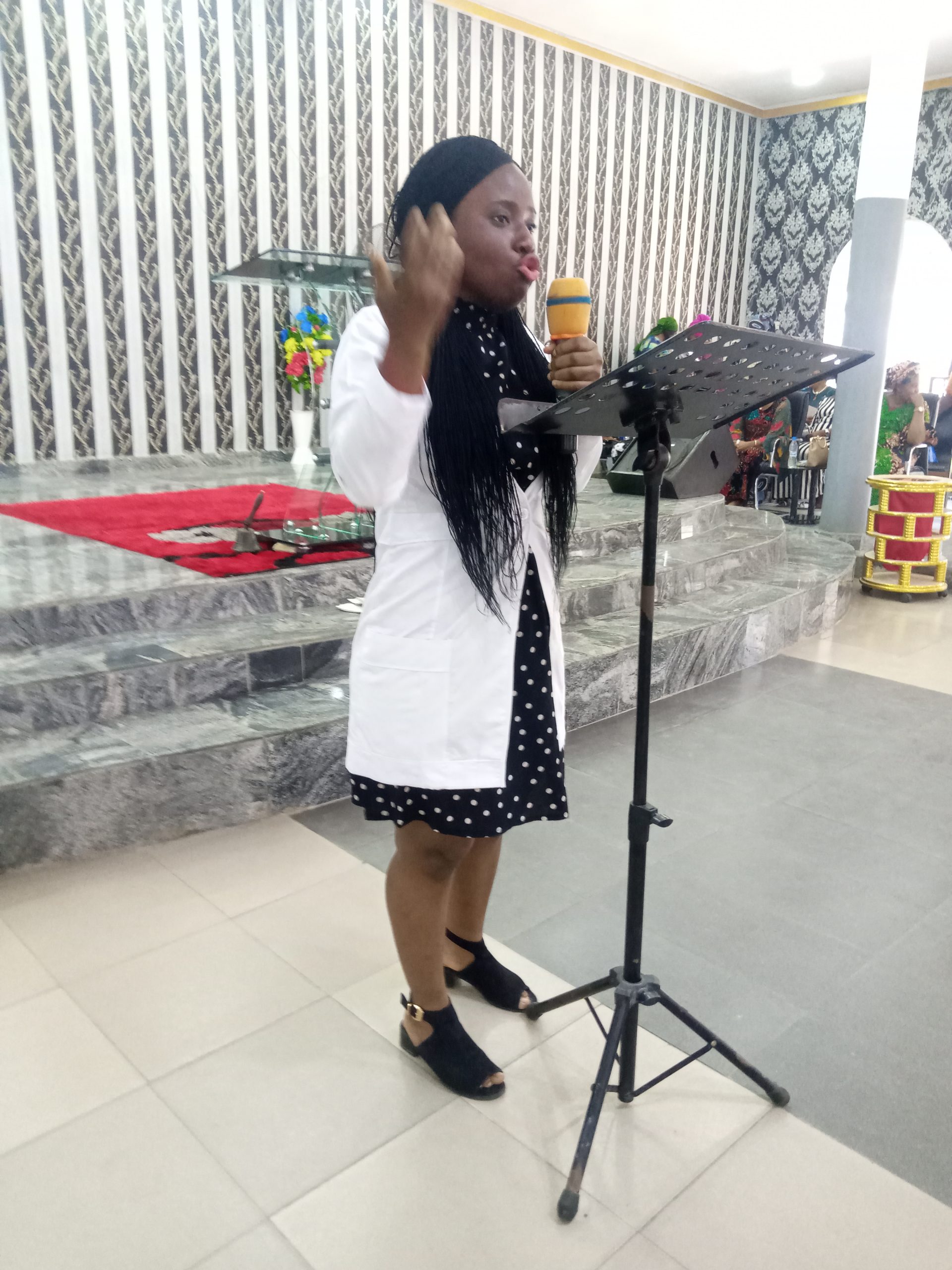 As the women of Assemblies of God, Ikwerre -South District, aka Canaan City, converged for a three-day religious summit in Alakahia, Port Harcourt, the need for a careful living to check the prevalence of high blood pressure, otherwise called hypertension, has been reechoed. This is part of the obligations of the management of the women department at the district level, at improving the wellbeing of its members.
Hypertension is a health condition in which the force of the blood against the artery walls is too high. Usually, it is defined as blood pressure above 140/90, and considered severe if the pressure is above 180/120.
Addressing participants at the conference, recently, Dr Okpako Ebruphiyo highlighted age, black race, family history, overweight and sedentary living as risk factors for hypertension and cautioned them against the intake of alcohol and table salt as such ingredients are not only capable of provoking high blood pressure, but could exacerbate its existence in the body.
The medical expert who emphasised the imperative for body relaxation as a measure against stress, called for regular exercise, regular medical checkup as well as intake of less carbohydrate with more vegetables. Referring to hypertension as a silent killer, she warned that a careless attitude towards it would lead to stroke, aneurysm, heart failure, weakened and narrowed blood vessels in kidneys, thickened, narrowed or torn blood vessels in the eyes. Others include metabolic syndrome, trouble with memory or understanding and dementia.
Hypertension is the most common modifiable risk factor for cardiovascular disease, the leading cause of death in both men and women. The prevalence and severity of hypertension rise markedly with age, and blood pressure control becomes more difficult with aging in both genders, particularly in women. According to research, hypertension is less common in women, compared with men, in those younger than 65 years of age, but is more common in elderly (65 years and older) women than men. 
As a primary risk factor for cardiovascular disease, keeping blood pressure under control is vital for preserving health and reducing the risk of these dangerous conditions.
By: Sylvia ThankGod-Amadi
Want Your Marriage To Work?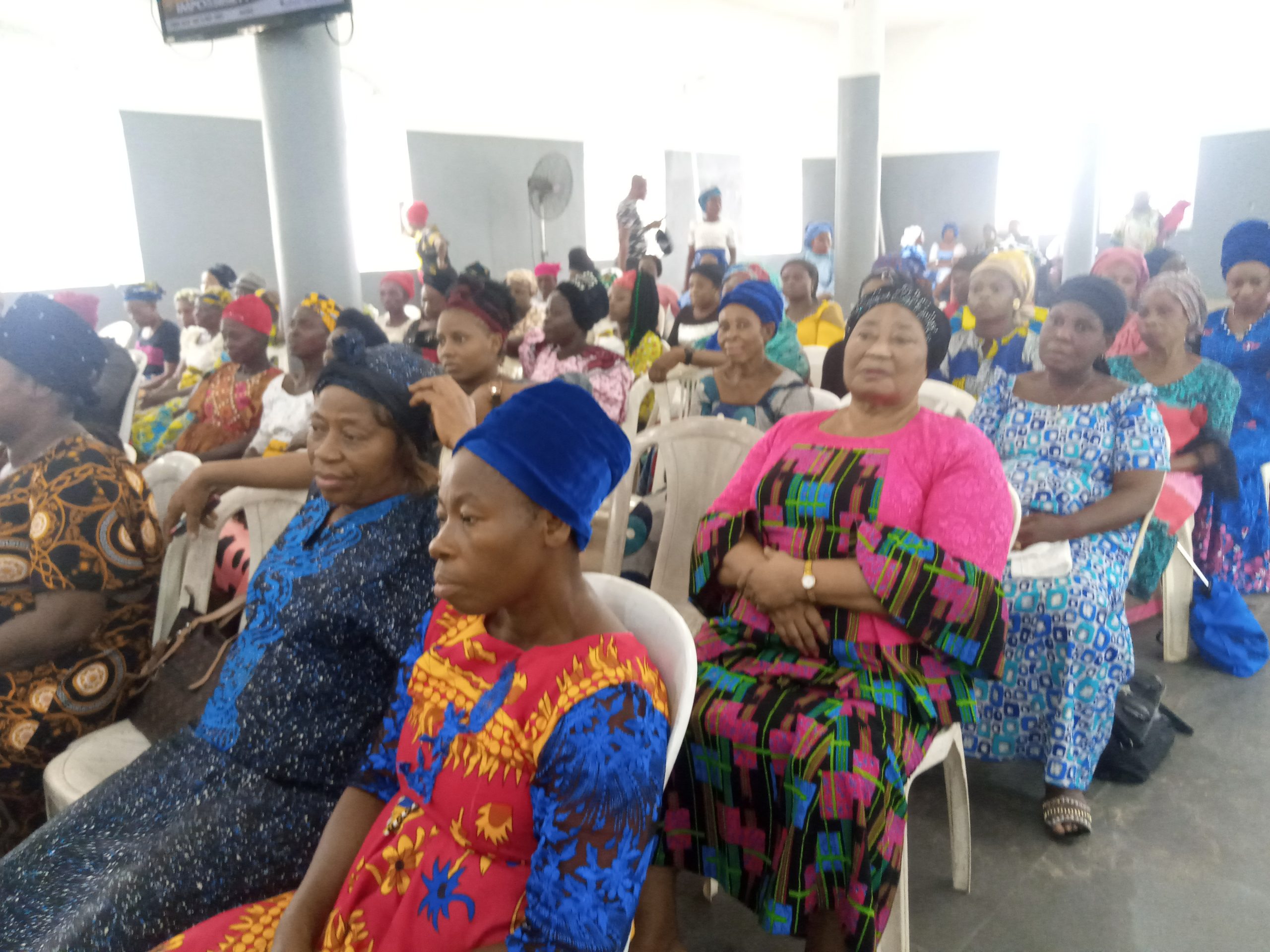 *Secret 1
Everyone you marry has a weakness. Only God does not have a weakness. So if you focus on your spouse's weakness you can't get the best out of his/her strength.
*Secret 2*
Everyone has a dark history. No one is an angel. When you get married or you want to get married, stop digging into someone's past. What matters most is the present life of your partner. Old things have passed away. Forgive and forget. Focus on the present and the future.
Secret 3
Every marriage has its own challenges. Marriage is not a bed of roses. Every good marriage has gone through its own test of blazing fire. True love proves in times of challenges. Fight for your marriage. Make up your mind to stay with your spouse in times of need. Remember the vow: For better for worse. In sickness and in health be there.
Secret 4
Every marriage has different levels of success. Don't compare your marriage with that of any one else. We can never be equal. Some will be far, some behind. To avoid marriage stresses, be patient, work hard and with time your marriage dreams shall come true.
Secret 5
To get married is declaring war. When you get married you must declare war against enemies of marriage. Some enemies of marriage are:
Ignorance, Prayerlessness, Unforgiveness, Third party influence, Stinginess, Stubbornness Lack of love, Rudeness, Laziness, Disrespect, Cheating etc. Be ready to fight to maintain your marriage zone.
Secret 6
There is no perfect marriage. There is no ready – made marriage. Marriage is hard work. Volunteer yourself to work daily on it. Marriage is like a car that needs proper maintenance and proper service. If this is not done it will break down somewhere exposing the owner to danger, or some unhealthy circumstances. Let us not be careless about our marriages.
Secret 7
God cannot give you a complete person you desire. He gives you the person in the form of raw materials in order for you to mold the person into what you desire. This can only be achieved through prayer, love and Patience
Secret 8
Getting married is taking a huge risk. You can not predict what will happen in the future. Situations may change so leave room for adjustments. Husband can lose his good job or you may fail to have babies. All these require you to be prayerful otherwise you might divorce.
Secret 9
Marriage is not a contract. It is permanent. It needs total commitment. Love is the glue that sticks the couple together. Divorce starts in the mind and the devil feeds the mind. Never ever entertain thoughts of getting a divorce. Never threaten your spouse with divorce. Choose to remain married. God hates divorce.
Secret 10
Every marriage has a price to pay. Marriage is like a bank account. It is the money that you deposit that you withdraw. If you don't deposit love, peace and care into your marriage, you are not a candidate for a blissful home.
So today let us pray for our marriages.
Oshoala Tasks Nigerian Girls On Education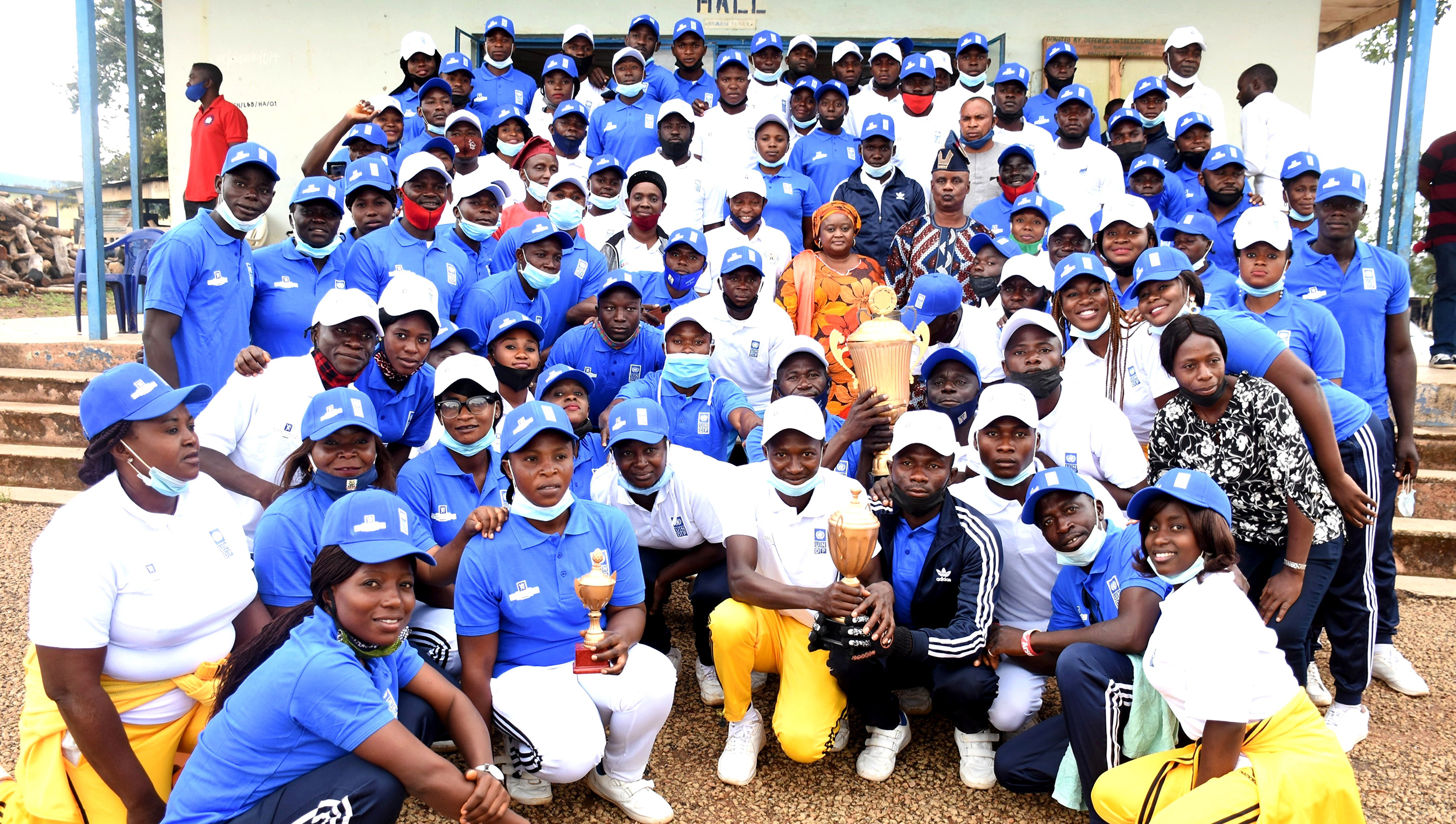 Reigning CAF Woman Footballer of the Year Asisat Oshoala, has urged Nigerian girls to focus on their education while  exhibiting talents in sports, especially football.
Oshoala, also the Captain of the senior national female football team, Super Falcons,  spoke at the 59th Inter-House Sports Competition of Queen's College, Yaba, Lagos, on Saturday.
According to her,  proper education can guarantee success of any individual and ensure production of exemplary future leaders.
She said that education could go side-by-side with sports, adding that in such a situation,  one should  not suffer because of the other.
"I feel very happy to be here today. I am amazed with what I have witnessed here today. It is very heartwarming.
"I am excited  seeing girls compete with much zeal in the various sports showcased at this occasion.
"It shows that these girls are discovering their passion for sports unlike what it used to be in the past, where it was an 'all boys' thing.
"Talking about football specifically, I will really love to have  lots of Asisat Oshoalas in Nigeria, but first thing first: education is very critical," she said.
The footballer said that there was the need to ensure that  young people, especially girls, would  take their education serious.
"This, however, does not stop them from showcasing their talents in the area of sports, especially football," she said.
The four-time CAF African Woman Footballer of the Year, who plies her trade with the  Barcelona Female Football Club in Spain, said that  she almost missed out when she decided to opt out of education to concentrate on football.
"I chose sports at some point, but at the end of the day, I realised the place of education and retraced my steps by embracing it, while still being active in sports.
"This, therefore, is the right period to let these girls understand that education and sports can go hand-in-hand," the Brand Ambassador of Emzor said.