Ladies Get Wary Of Hair Relaxers
Many middle-aged
black women have made weaves and wigs their popular and choice hair-dos. Even though it may be considered a fashion en vogue, the truth is that many have suffered serious loss of hairs and others gone bald due largely to either wrong or prolonged application of hair relaxers. It is certainly not a pretty sight to behold.
The Tide's Women's Desk moved into town; and observed that fixing of weavons and wigs have become the major services rendered in many hair salons in town with just a hand few engaging in permings and matting or weaving as popularly called.
Difficult though it was to unravel the reason behind the more patronage on wigs and weavons as many hair dressers just felt it was just the vogue and so beauty seekers look odd when they tend to drift from the popular hair style.
"Not too long ago, women would prefer to relax their hairs first deciding before to either fix weavons, wigs or braide and weave as the case may be. These days it issurprising that women would rather prefer fixing wigs and weavons on natural hairs instead of subjecting their hairs to any chemical treatment, I don't understand why" says a beautician.
Nkechi Duru, a civil servant found in one of the salons visited declared that she is more comfortable fixing her weavons on natural hair because of the pains she encounters while relaxing her hairs.  In her words "I 've tried several relaxers to see if there is any that would not pain me but all I get is decoloration and serious breakages of hairs.
"If you check my hairs, they are no longer equal as the front hairs are already uprooted out".
Nkechi has therefore settled for fixings on natural hair.
For another customer, it costs pretty cheaper to fix on natural hair than on relaxed hair besides, it makes no sense as both the natural and the relaxed are hidden below the weavons.
It will be recalled that the early 19th century, witnessed a strong desire and passion for curly hairs looking like the western women, became the allure of the black woman.
The quest to achieve this feat, ushered her into a world of perming.  Although she is able to beautify herself and perhaps gain more admiration of her peers, she also had to contend with the harm that comes with perming.
Hair perming involves the use of chemicals or heat applied to hair, says Pam Jefferson, basically, perm works when the hair is rolled and heated or chemicals applied.  That in a way, may be a good way of getting fuller or lush curls, but it can also severely damage hairs.  Pam Jefferson noted that the use of hydrogen peroxide can result to serious burns.
Hair relaxers are generally used to straighten tightly curled hair.  There is the Lye relaxers and the No Lye relaxers.  The No Iye relaxers are milder than the Lye relaxers.  However, they both contain sodium hydroxide, a chemical ingredient which is used in various cleaning detergents, probably because of its unique characteristics of easily dissolving through surfaces like fabric, plastic and even the skin.
Sodium hydroxide, when it seeps through the air, breaks the natural bonds that are meant to protect the hair, thereby altering its natural structure.
Findings have revealed that hair relaxers generally have a PH ranging from 11-14, which renders them corrosive as they are capable of destroying or damaging any substance they come in contact with.
Continual use of a relaxer can cause alopecia where hair follicles are damaged beyond repair or outright baldness.
Not only does sodium hydroxide have the potential to permanently damage the hair follicles.
It is also proven that breathing in this toxic chemical can also damage the lungs.
According to ATSDR, the Agency for Toxic Substance and Disease Registry, "Sodium hydroxide is very corrosive and can cause severe burns in all tissues that come in contact with it.  Inhalation of low levels of sodium hydroxide as dusts, mists, or aerosols may cause irritation of the nose, throat, and respiratory airways.  Inhalation of higher levels can produce swelling or spasms of the upper airways leading to obstruction and loss of measurable pulse; inflammation of the lungs and accumulation of fluid in the lungs may also occur".
Badly done perms can have hair lost its normal elasticity, making it brittle, fragile and prone to breakage.
Other side effects include scalp damage, which can include redness, itching, burning and peeling. Perm can also alter hair texture, making it frizzy.  Above all, some perm users may find out that heading to the salon to receive a perm can be a painful experience.  Not only can the ammonium thioglycolate solution burn the scalp during application, the hair has to be tightly wound in curlers when it has been applied and this can be a painful process, as the curlers must be placed tightly to the scalp, and can cause pulling or tearing of the hair which makes the pain even worst.
Life no doubt is a risk and behind every beauty expedition lies an attendant risk.  The one whose hair is being relaxed is not alone on this risky venture, the one whose business it is to effect the relaxation could be a higher risk taker due to the impact of its inhalation to the lungs and contact with the hands.
However, to reduce the destructive impact of hair relaxers, Hair dressers often apply neutralizers  which is designed to bring  the hair back to its original acidic range.  Au contraire, this makes no difference because once the hair has been straightened, it cannot be reversed as the hair follicles are permanently damaged, and hence weakened.
At this point,  Hair breakages become regular due to the destruction of the chemical bonds in the hair.
Sylvia ThankGod-Amadi
Woman Sells Two Daughters For N300,000 In Ogun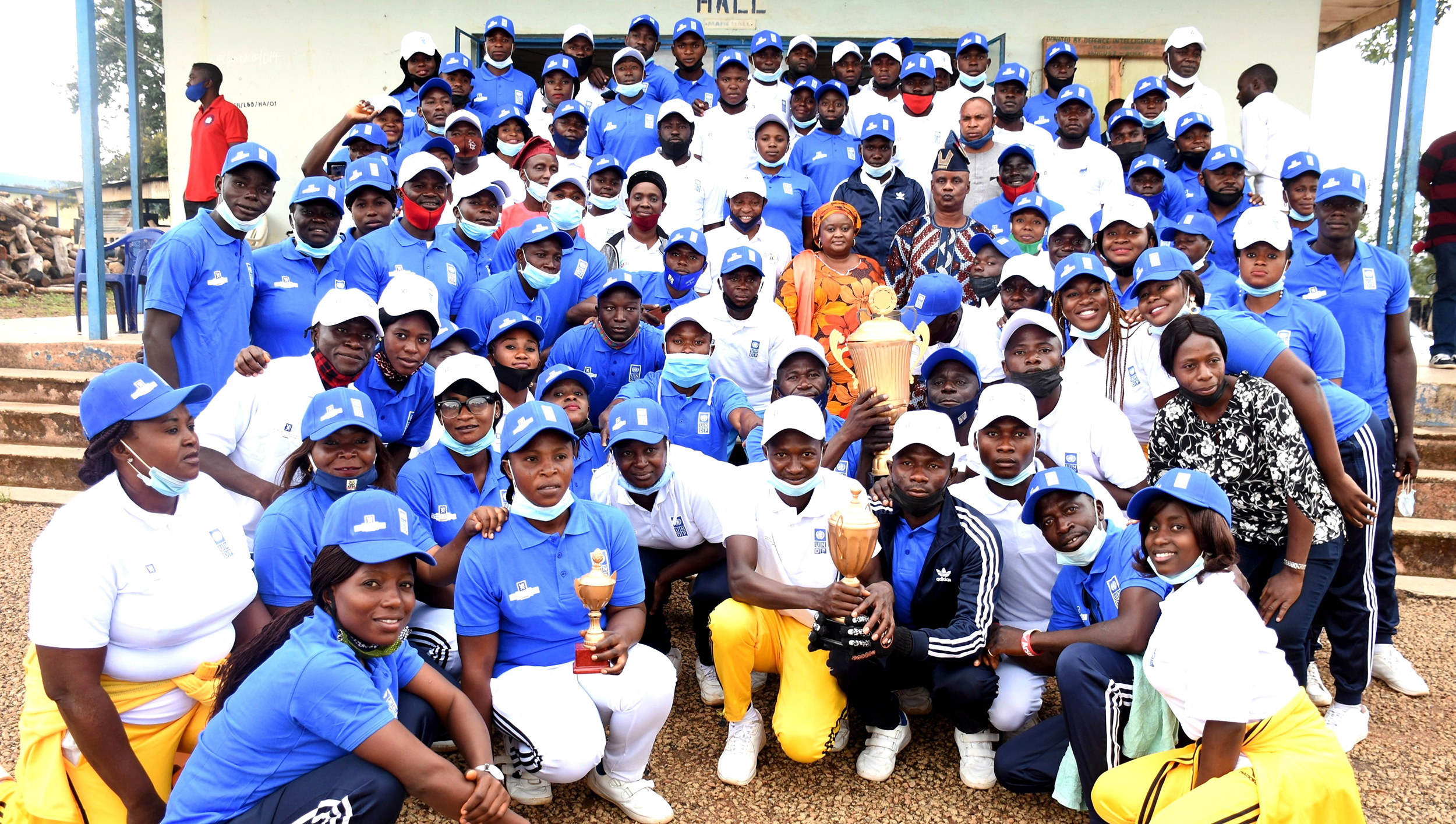 A 35-year-old housewife, Blessing Agoro, has been arrested by men of Ogun State Police Command for allegedly selling her two daughters, Semilore Agoro (four), and Deborah Agoro (two).
The suspect was arrested, following a report lodged at Redeemed Camp Divisional Police Headquarters by her husband, Oluwaseyi Agoro.
The Police Public Relations Officer in the state, DSP Abimbola Oyeyemi disclosed this in a statement, yesterday.
Oyeyemi said the husband reported that when he returned from travelling last Tuesday he couldn't find his two daughters.
The PPRO said, "The man stated further that all efforts to make his wife tell him the whereabouts of the children proved abortive, hence his report.
"Upon the report, the DPO Redeemed Camp division, CSP Alabi Akinjide, detailed his detectives to apprehend the suspect, who had already been with the camp's code of conduct department.
"On interrogation, the suspect explained to the police that her husband left home for the past two years, and while he was away, she found it difficult to cater for the two children with her other two children she had for another man.
"She stated further that while she was contemplating on what to do, one Kolawole Imoleayo introduced her to a couple in Port Harcourt who was in need of children. She sold the two daughters to the couple at the rate of N300,000.
"Her confession led to the arrest of the said intermediary, Kolawole Imoleayo. They are both assisting the police in their investigation."
The Commissioner of Police, Edward Ajogun, has ordered the transfer of the suspects to the Anti-Human Trafficking and Child Labour Unit of the State Criminal Investigation and Intelligence Department (SCID) for discreet investigation.
Oyeyemi added that Ajogun directed that the children must be rescued and brought back to their parents as soon as possible.
World Bank Trains 54,000 Women, Youths On Economy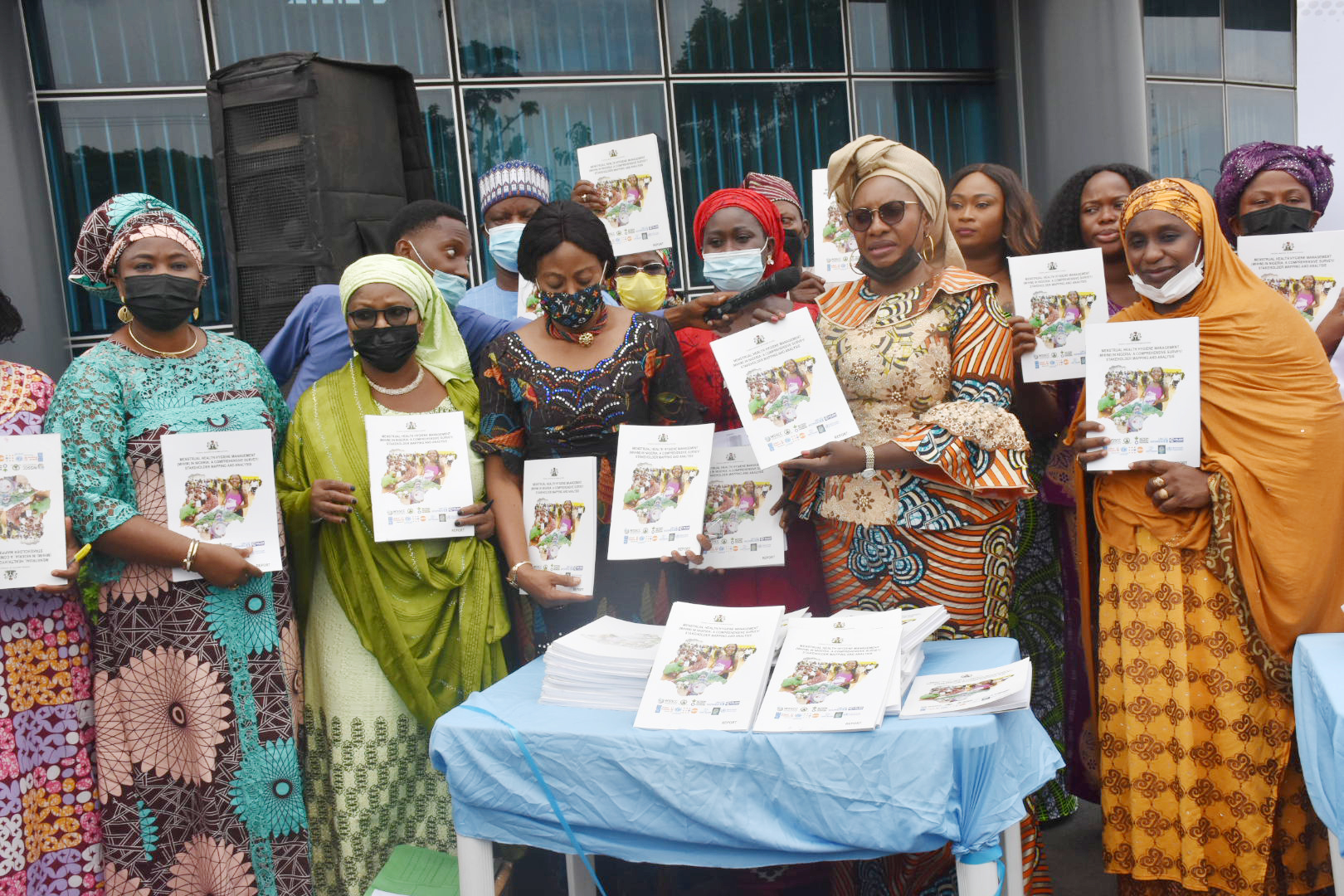 The Kebbi State Government has disclosed that over 54,000 women and youths have been trained by the World Bank to be economically active.
The government also revealed its readiness to reciprocate its achievement recorded in rice production in other products such as onions, sheer-butter and soya beans for exportation purposes.
The Kebbi State Governor, Abubakar Atiku Bagudu, who stated this while launching women and youth export development facility, in partnership with Nigeria Export-Import Bank (NEXIM), said, the state has comparative advantage in agriculture over other states.
Represented by the Secretary to the State Government, Alhaji Umar Babale Yauri, Bagudu said, "As you know, Kebbi State is blessed with a population of women who are engaging in rice production and it is now a top talk across the nation due to efforts and support of state governor.
"The state government is trying to reciprocate the achievement recorded in the rice production into sheer butter, onions and soya beans."
He added that with the partnership with NEXIM, Kebbi State would start the export of soya beans, shea butter and onions.
The Special Adviser to State Governor on Women Development, Hajia Zarau Wali, disclosed that through partnership with the World Bank, over 54,000 women have been trained to be economically active.
According to her, "It is also worthy of note, that the state government in partnership with the World Bank empowered 54,000 women to be economically active through the formation of Women Initiative Group in Maiyama, Ngaski and Argungu local government areas."
She explained that more women and youths, especially in the rural areas, are actively involved in the production of rice, sheer butter, onions and water melon stressed that they are capable of feeding the nation and exporting the products if they were properly guided.
Wali urged NEXIM to include in their programmes mode of processing and packages of perishable products during their training session for women and youths.
Earlier, the Managing Director and Chief Executive, Nigerian Export-Import Bank (NEXIM), Mr Abba Bello, had commended the state government over it investment on rice production in the state which has increased the IGR of the state.
"Let me commend the investment drive in the state by your administration, particularly the Rice Revolution, which recently led to the unveiling of the rice pyramid as well as the cassava-based ethanol project with huge prospects for production of biofuel and renewable energy.
"Your efforts in this direction have not only contributed to the significant increase in the Internally Generated Revenues (IGR) but have also positively impacted the socio-economic indices particularly in the areas of jobs creation and sustainable development".
Eve Afrique Red Ball Takes Centre Stage In PH, Sunday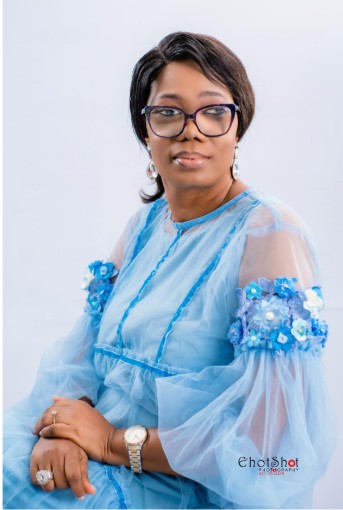 This year's Eve Afrique Red Ball event with theme: "Together, Ensuring Peace and Development Across the Niger Delta", is set to take place on Sunday in Port Harcourt, Rivers State capital.
In an interview, the Editor in Chief of Eve Afrique Magazine, Mrs Ivy Davis Etokakpan, said, this year's Red Ball event is the 10th and will focus on the socio-economic wealth of the Niger Delta region.
She stated that, over the years, Eve Afrique had worked on eight health related issues, but this time, because of times and seasons, "we are focusing on peace and development across the Niger Delta.
According to her, "we hope to achieve this with the cooperation of leaders of corporate organisations in the Niger Delta. We believe that with the cause action on the Red Ball, we hope to do that with our Non-Governmental Organisation (NGO), Eve Afrique Empowerment Initiative".
Etokakpan added that this year will focus basically on internship programme for young people by asking partners of the NGO to accept and train secondary school students during holidays in their companies.
She said, "in the past, we used to do vacation jobs in the oil companies, even in our parents' companies. We hope that our partners would teach our children workable skills. If this is done, the Niger Delta child would know his or her skill and work on it.
"We want these young ones to learn management and accountancy skills through these internship programmes. Our dream is that, in five years' time, we would have raised a group of' equipped and empowered Niger Delta youths who in turn will mentor those coming after them. We need to prepare these ones for the future.
At the Red Ball event this weekend, we expect Elsphon Nigeria Alabo (Dr) Emi Membrane-Otaji, Managing Director, to present a keynote address on "Economic Development across the Niger Delta. Also, former MD of NDDC, Mr Timi Alaibe will present a paper on Peace Across the Niger Delta at the event", she said.
It would be recalled that over the years, Eve Afrique Red Ball has achieved levels of successes over the previous Red Ball events in raising awareness on general health matters, empowerment programmes as a way of giving back to the state and society at large.
Eve Afrique had hosted programmes which include the sickle cell awareness programme, cervical cancer awareness and prevention programme, diabetic management awareness and prevention programme, prostate cancer awareness programme and colon cancer awareness programmes.
Eve Afrique had the mandate of changing the narrative concerning the Niger Delta.
They are on a mission to highlight and showcase the beauty of the Niger Delta and Nigeria as a whole, she added.
By: Ibinabo Ogolo