Benue
A Federal High Court in Makurdi last Thursday ordered
the Benue State Command of the Nigeria Police to pay one million naira to one Mr Apaa Ayie as damages for violating his fundamental human right.
Ayie, who is the Legal Officer of Benue State Independent Electoral Commission (BSIEC), filed the suit against Insp. Kartyor Terwase, Mr Theophilus Ajila and the Commissioner of Police, Benue Command, for infringement on his fundamental rights.
The plaintiff, in his testimony before the court, said that he was arrested, tortured and detained on February 5 by the defendants in the course of his duty at Lessel in Ushongo local government area of Benue.
FCT
The Abuja Original Inhabitants Youth Empowerment
Organisation, an NGO, has advocated the inauguration of an annual carnival of indigenous cultures of the people of the FCT.
The National President of the youth wing of the NGO, Mr Isaac David, made the call in Abuja when the group presented its memorandum to the Presidential Advisory Committee on National Dialogue.
David said the carnival would avail the different ethnic nationalities that made up the territory to have some sense of belonging in the running of the federal capital.
He added that a certain percentage of employment opportunities in the FCT should be reserved for the indigenes of the territory in the interest of equity and justice.
Gombe
The Subsidy Reinvestment and Empowerment Programme
(SURE-P) Implementation Committee in Gombe State, said that 7,000 persons would be recruited as soon as preparations were concluded for the exercise.
Vice Chairman of the committee, Alhaji Mairiga Mabudi made this known in an interview with newsmen in Gombe recently.
According to him, the template stipulates that 10,000 persons should be recruited in the state but that only 3,000 persons had been recruited.
Mabudi said the beneficiaries were undergoing training in traffic control, environmental beautification and excavation of gutters.
"Each participant is being paid N10,000 monthly allowance while those who are not participating fully in the scheme are given part payment.''
Kaduna
The Vice President of the Nigeria Labour Congress (NLC),
Comrade Isa Aremu, last  Thursday, said Nigeria must tailor its public spending to promote economic growth to avert social and economic collapse.
Aremu made the call in a paper titled, ''Nigeria's Democracy and Economic Challenges", delivered at a conference organised by the Kaduna State chapter of the Correspondents Chapel of the Nigeria Union of Journalists (NUJ), in Kaduna.
The conference has as its theme, "Nigeria's Democracy and Emerging Security Challenges".
Kano
The Operations Controller, Department of Petroleum Re
sources (DPR), Alhaji Sayyadi Abubakar, said the department would no longer grant incessant request for waiver from marketers.
Abubakar made this known at a meeting with petroleum products marketers in Kano, recently.
According to him, anyone wishing to establish a petroleum products retail outlet should contact the department for the necessary requirements for the grant of 'Approval to Construct' (ATC).
Abubakar decries the attitude of some retail outlets owners who tempered with their fuel pumps to short change their customers in spite of warnings against such acts.
"Another disturbing act is selling of petroleum products, particularly kerosene above the regulated price.
"I want to assure members of the public that the department would intensify operations to fish out defaulters selling above the official N50 per litre,'' he said.
Katsina
Governors Rabiu Kwankwaso of Kano State, Sule Lamido
of Jigawa State, and Murtala Nyako of Adamawa State, have condoled with Governor Ibrahim Shema of Katsina State over the death of his father, Alhaji Shehu Shema.
Alhaji Shema died last Monday after a brief illness.
Other dignitaries that condoled with the governor were, the Speaker, House of Representatives, Alhaji Aminu Waziri Tambuwal, and former governors of Gombe, Kebbi and Zamfara states, Alhaji Danjuma Goje, Alhaji Adamu Aliero and Alhaji Mahmud Shinkafi, respectively.
Kwara
The Kwara State government has paid N14 million as com
pensation to owners of the 71 hectares of land acquired for public cemetery and waste dump.
The Director of Bureau of Land, Mr Yusuf Abdulwahab, presented cheque in Ilorin to the 24 beneficiaries from Moro and Ifelodun local government areas of the state.
Represented by his Deputy, Alhaji Ibrahim Salman, Abdulwahab said the purpose of acquiring the land was to ensure a clean and healthy environment.
The director said, "the society must make provisions for the dead to prevent any health hazard.''
He urged the beneficiaries to ensure that every family member benefited from the compensation and put the money into productive use.
Lagos
The Lagos State Government has concluded plans to com
mence the classification and grading of hotels operating in the state.
The Commissioner for Tourism and Inter- Governmental Relations, Mr Disu Holloway,  made this known last Thursday at a news conference in Lagos.
He said that the hotels' classification programme would encourage healthy competition within the industry, while facilitating the provision of relevant information about hotels to prospective customers.
The commissioner said that Governor Babatunde Fashola inaugurated the Hotel Grading, Classification Committee and the Ratification Appeal and Classification Review Committee on July 29 to sanitise the industry.
Nasarawa
A Chief  Magistrate Court in Mararaba, Nasarawa State,
last Thursday, set free 20-year-old Mohammed Muhammadu, standing trial for being a vagabond.
The Chief Magistrate, Mr Habila Abundaga, said he discharged the accused after he pleaded not guilty to the charge brought against him, and successfully defended himself.
The police had earlier arraigned Mohammadu of no fixed address in the court for wandering the streets in the middle of the night and not being able to give a satisfactory account of himself.
The police prosecutor, Cpl. Samuel Okoro, said Henry Samuel, Torilola Gbor and Ayari Godwin, all members of a vigilante group, arrested Muhammadu.
Ogun
An Abeokuta Magistrate Court last Thursday, remanded
a 21-year-old, Wasiu Odunfa, in prisons over alleged robbery of two mobile phones and N120 ,000 at gunpoint.
The Magistrate, Mr Emmanuel Adekunte, who gave the ruling, said the accused should be kept behind bars pending when his trial would begin.
The accused, whose address is unknown, is being tried for felony and armed robbery.
The prosecutor, Insp. Augustine Ozimini, told the court that the accused committed the offences at 8.00 p.m. on September 29 behind CDA filling station at Fajol in Obantoko area of Abeokuta.
Osun
The Director-General of the National Youth Service Corps
(NYSC), Brig.-Gen. Nnamdi Okore-Affia, has urged corps members to be job creators rather than job seekers.
Okore-Affia gave the advice when he addressed Batch 'C' corps members at NYSC Camp in Ede, Osun State.
The director-general, who was represented by Mrs Mary Abia, NYSC's Director of Skills Acquisition and Entrepreneurship Development, stressed that the corps members must be ready to work towards being self-reliant.
Okore-Affia said that those who were seeking white-collar jobs were somewhat creating problems for themselves, while those who were creating jobs were providing solutions to their problems.
Plateau
Governor Jonah Jang of Plateau Statelast Thursday, ap
proved the constitution of board members for its five tertiary institutions.
According to a statement signed by Director of Press Affairs, Mr James Mannok former Minister of Agriculture, Dr. Jonah Madugu, will chair a seven-man board for the College of Education, Gindiri.
The statement said that former Commissioner of Education, Prof. Angela Miri, would head another seven-member board of the State Polytechnic, Barkin Ladi, while Mr Philip Nimpar was named chairman of a five-member board of the College of Health Technology, Zawan.
Members of other boards include Mr Yohana Amagon, who is heading the four-man board of the College of Agriculture, Garkawa, while Mrs Naomi Dyek will chair the six-man governing board of the College of Heath Technology, Pankshin.
Sokoto
Sokoto State Government has offered N3 million soft loan to 150 women, as part of its women empowerment programme., an official, has said.
The Special Adviser the governor on Community Development Alhaji Harande Tsamiya, told newsmen last Thursday, in Sokoto, that the beneficiaries were from Wamakko, Sokoto North and Sokoto South local government areas.
According to him, vulnerable women from the three local governments shared the money as loan to enhance their trades.
"They are expected to pay back the money in monthly instalments, with a view to allowing other women to benefit from the gesture," he said.
FG Vows To Check Modern Day Slavery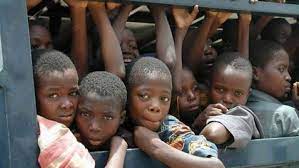 The Federal Government says it plans to check modern day slavery through awareness creation activities on the effects of illegal immigration, child labour, sexual abuse and other vices.
Director, International Cultural Relations, Federal Ministry of Information and Culture, Mrs Memunat Idu-Lah, stated this in an interview with The Tide source in Abuja yesterday.
The United Nations Educational, Scientific and Cultural Organisation (UNESCO), designated August 23 each year as the International Day for the Remembrance of the Slave Trade and its Abolition, and Nigeria is preparing to join other member countries to commemorate the day.
Idu-Lah said the ministry in collaboration with other relevant stakeholders would use the celebration to showcase the experience of victims of trafficking, to educate Nigerians on the tricks of potential traffickers.
She said: "We are looking at the effect of this slave trade on Africans and the effects of what we termed as modern day slavery.
"We have learnt in history about how people are enslaved; now we can see how people are being trafficked.
"There is illegal immigration where people are moving to locations they are not sure of their means of livelihood.  Many of them die in transit, all those vices, child labour, sexual abuse, all sorts of things that are going on.
"We want to see how we can use this celebration to also reach out to people to create awareness, let them know that these things people are doing are another forms of slavery.
"And it means we are not yet out of slavery, as of those of us who went to school and study history, we learnt of Trans-Atlantic slave trade.
"We should be able to look at what is happening now and correct these modern day slavery."
According to her, this is because generations to come will sit down and read what we did during our own time.
"It will be bad if we as educated as we are, cannot check this modern day slavery that is going on.
"One of the ways of checking it is through awareness because a lot of people don't even know when they are being lured to be trafficked, they don't know.
"Through this celebration, we can reach out; we might be having people who have experienced it,
"They will come out to tell people their experiences and alert people on the kind of languages traffickers use, how they lure them.
"People will get to know that when somebody comes and says those kinds of things they will know that this is a possible trafficker," Idu-Lah said.
Imo Police Resist Armed Bandits' Attack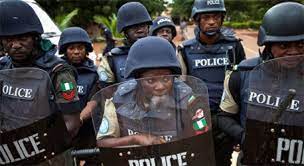 The Operation Restore Peace team of the Imo State Police Command has repelled armed bandits attack at Njaba town in the Njaba Local Government Area of the state.
The Imo State Commissioner of Police, Mr. Abutu Yaro disclosed this in a statement issued by the Command's Public Relations Officer, CSP Michael Abatham at the weekend.
According to him, the convoy of bandits was moving towards Njaba town to launch an attack but were intercepted by Operation Restore Peace team of the Nigeria Police , Imo State Command . 
The Commissioner explained that during a fire fight which ensured immediately, one of their operational vehicles was de-mobilised and two of them neutralised while the remaining ones scampered into the bush.
According to the Commissioner, one Ak 47 rifle was recovered with ten rounds of live ammunition and a locally made double barrel pistol with two expended cartridges.
The Police boss stated that the team detonated an Improvised Explosive Devices (IED) into the parking lots of a nearby Njaba Police Station causing minimal damage. 
 Mr. Yaro said that cordon and pursuant exercise is on going  in the area while advising members of the public residing in the area not to panic as the ongoing Police clearance operation is designed to root out violent criminals in that axis.
He appealed to them to avail Police information of  persons seen treating  bullet wounds or hiding within the community.
NDLEA Intercepts 35 Wraps Of Cocaine, Drugs En Route Italy, Turkey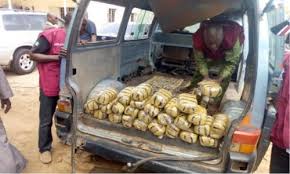 The National Drug Law Enforcement Agency (NDLEA), says it has recovered 35 wraps of cocaine from a lady passenger at the Murtala Mohammed International Airport (MMIA), Ikeja, Lagos.
NDLEA's Director of Media and Advocacy, Mr Femi Babafemi, disclosed this in a statement made available to The Tide source yesterday in Abuja.
Babafemi said that the suspect, Okafor Ebere Edith was arrested on July 31, during the outward clearance of passengers on Air Cotevoire bound to Monrovia Liberia.
He said the suspect, who tucked pellet of cocaine in her underwear to beat security checks at the airport, was however picked up for search.
This, he said, included questioning during which the wraps of the illicit drug were found on her.
"During preliminary interview, the suspect claimed that the desire to make money pushed her into drug trafficking," he said.
Babafemi said the operatives arrested another suspect, Echendu Jerry Maduakolam, an intending male passenger going to Istanbul, at Gate A Departure hall of the MMIA on July 27.
He said the suspect was arrested during outward clearance of Egypt Airline bound to Turkey in possession of 78grams of Cannabis mixed with dried bitter leaf.
"On the same day another intending male passenger, Egbon Osarodion going to Milan, Italy was arrested at the airport's Gate A Departure hall.
"This was also during outward clearance of passengers on Egypt Airlines with different quantities of 225mg Tramadol and Rohypnol concealed in foil papers wrapped in a polyethylene bag," he said.
Babafemi disclosed further that NDLEA operatives, Kontagora Area Command, Niger State, raided a warehouse at Mailefe village in Kontagora Local Government Area of the state.
The spokesman said the operation was carried out on July 29, at a warehouse where suspected drug supplies for bandits operating in parts of the state were stored.