Patience Jonathan's Love For Power
English poet, essayist,
critic, 1793, Anna Barbauld it was who said that when we carry out eyes back through the long records of our history, we see wars of plunder, wars of conquest, wars of religion, wars of pride, wars of succession, wars of idle speculation, wars of unjust interference, and hardly among them is one war of necessary self-defence in any of our essential or very important interests. Williams Ewart Gladstone also was quoted as saying that we look forward to the time when the Power of Love will replace the Love of Power. Then will our world know the blessing of peace.
This power of Love, which breeds peace, was exactly what was expected of Dame Patience Jonathan, the wife of President Goodluck Jonathan, than the obverse we have been reading in many media outfits especially since 2010 when she visited Okrika and scolded Rivers Governor Chibuike Amaechi as if he was her school pupil, because of waterfront which Amaechi wanted to demolish and restructure, but our big madam said no.
The newest in the humiliating memu of some activities of Mrs Jonathan against Amaechi, was that which appeared with the caption in the newspapers: "Jonathan's wife aborts APC leaders' visit to Rivers". This type of thing does not make some of us who hold women in high esteem happy and peaceful , regarding what Coretta Scott King had told us thus: "I am convinced that the women of the world, united without any regard for national or racial dimension, can become a most powerful force for international peace and brotherhood". Does this statement about "international peace and brotherhood" concern Mrs Jonathan?
Women are life giver and promoter of peace, but the women who made many thousands of Governor Amaechi's supporters, who hurricaned the Port Harcourt International Airport, Omagwa, on 5th November, to cheer up leaders of the All Progressives Congress (APC), who were visiting the state, to go home disillusioned, is far from the women said to be "life giver and promoter of peace".
The first woman to enter U.S. House of Representatives in 1917, but lost her seat in congress when she voted against entry in WWI, was Jeanette Rankin, (1880-1973). As if Rankin had Mrs Jonathan at heart, she had said" "You can no more win a war than you can win an earthquake".
And, "the work of educating the world to peace is the women's job, because men have a natural fear of being classed as cowards if they oppose war". But is Mrs Jonathan not voting for wars with the way she is going about the politics of this country under her husband's presidency?
In this case, men in the APC leadership opposed the 'war', by shifting their arrival time to the Port Harcourt airport, because Madam Jonathan was returning to Abuja after the burial of her mother, Mrs Oba, in Port Harcourt. We should be ashamed when some of our women want to prove wrong, Olive schreiner, a south African writer-feminist, 1911, as she said: "No tinsel of trumpets and flags will ultimately seduce women into the insanity of recklessly destroying life, or gild the willful taking of life with any other name than that of murder, whether it be the slaughter of the million or of one by one".
Leo Tolstoy writes in "War and Peace" that "Nothing is so necessary for a young man as the company of intelligent women." But are Nigerians sure if we are not missing one woman among "the company of intelligent women", in Nigeria?
Aside politics and whoever that was perceived to be opposing Mr. President; in earnest, general Mohammadu Buhari (rtd.) and Asiwaju Bola Ahmed Tinubu who were billed to visit the Rivers State from the APC, were not just party folks, but among Nigerians leaders and stakeholders and they deserve respect as at when due. So, for Amaechi's supporters to have been reportedly stopped at the airport roundabout on the 'orders' of Mrs Jonathan, was not only insulting but reminds one of what Leo Tolstoy writes in the book: "The whole world is divided for me into two parts: one is she, and there is all happiness, hope, light; the other is where she is not and there is dejection and darkness…"
Even as Mrs Jonathan may be harbouring animosities for Governor Amaechi, from news reports of his humane behaviour at the burial of the mother-in-law of President Jonathan, where Amaechi was said to have traumatized his opponents who had made frenzied efforts to do politics against him with the funeral, showed that he (Amaechi) had forgotten whatever it was that Nigerians thought was between Mrs Jonathan and him. This is how a leader should behave and not be walking with troubles everywhere as we have not stopped to experience around "her Royal Majesty".
At the interment service of Mrs. Oba held at Okrika National Secondary School, those present said that Governor Amaechi sang and danced more than others in crowd. Chai! "This attracted thunderous ovation from surprised members of the congregation", said a source. Whereas Mrs Jonathan's 'order' was later at the airport causing what in the eyes of Leo Tolstoy sees as, "We are asleep until we fall in Love!"
Amaechi was also reported to have earlier gone to the airport, Omagwa, to welcome President Jonathan to Rivers State for the burial of his mother-in-law amongst all odds, thereby showcasing Leo Tolstoy's comment: "Man cannot possess anything as long as he fears death.
But to him who does not fear it, everything belongs. If there was no suffering, man would not know his limits, would not know him."
Amaechi has shown that he has the understanding as could be seen at the burial. But Madam Jonathan has to listen to Ralph Waldo Emerson's comment: "Peace cannot be achieved though violence, it can only be attained through understanding." Elizabeth Gilbert's "Eat, Pray, Love" advises us that, "we don't realize that, somewhere within us all, there does exist a supreme self who is eternally at peace." And, Amaechi is at peace with Mrs Jonathan and self!
In "Letters to a Young Poet" Rainer Maria Rilke counsels us to, "Have patience with everything that remains unsolved in your heart…. Live in the question."
Governor Amaechi has proved Thomas Jefferson right by being himself in the face of daunting many made challenges. Jefferson had said: "Nothing gives one person so much advantage over another as to remain always cool and unruffled under all circumstances." Governor Amaechi has shown to us what is also written in "Warrior Wisdom: Ageless Wisdom for the Modern Warrior" by Bohdi Sanders.
It reads: "Never respond to an angry person with a fiery comeback, even if he deserves it… Don't allow his anger to become your anger."
Let Mrs Jonathan not see Presidency as the whole world, but should reason this that came from Virginia Woolf who hailed from England (1882-1941), and was also a woman like her.
Woolf said: "If you insist upon fighting to protect me, or 'our' country, let it be understood, soberly and rationally between us, that you are fighting to gratify a sex Instinct which I cannot share; to procure benefits which I have not shared and probably will not share; but not to gratify my instincts, or protect either myself or my country. For, the outside will say, in fact, as a woman, I have no country. As a woman I want no country. As a women, my country is the whole world…"
Fereshten Gol-Mohammadi from Iran in 1983 directs people like Mrs Jonathan with this line: "If war boosts the economy of the industrial nations that own the war supplies, it smashes the economy of the nations that consume them." Does Madam Jonathan know that there are younger ones looking up to her as their role model? Regrettably, Julinda Abu Nasr, Lebanon, 1980s, believed, "if a child grows up with the idea of violence, that you get what you can be force, what kind of world will this be?"
Odimegwu Onwumere,  Poet/Writer, resides in Rivers State.
Odimegwu Onwumere
PDP Caucus Demands Prosecution Of  NCC Officials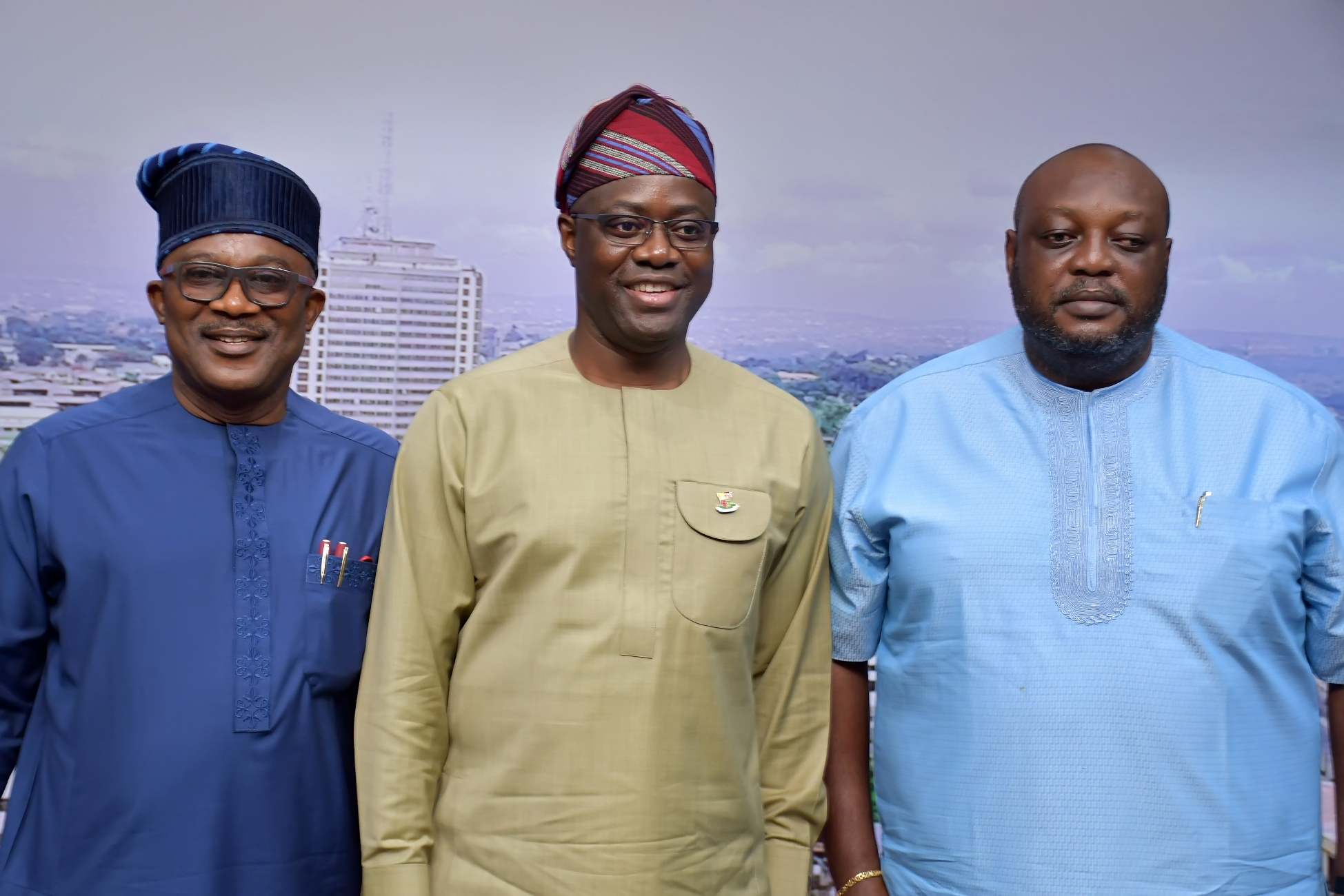 The Peoples Democratic Party (PDP) Caucus in the House of Representatives has called on the appropriate authorities to arrest and prosecute officials of the National Communications Commission (NCC) for claiming that electronic transmission of results by the Independent National Electoral Commission (INEC) is not possible in the country.
The Tide reports that NCC officials led by Executive Director, Ubale Maska, who represented the Executive Vice Chairman, Prof. Umaru Garba Danbatta, while testifying before the House, on the adoption of electronic transmission of results from the units, claimed that the 2018 Technical Report of the NCC showed that only about "50 percent of the polling units had 3G while 49 percent had 2G network and below."
But the PDP Caucus Leader, Hon. Kingsley Chinda, in a statement issued yesterday in Abuja, said the NCC officials lied to Nigerians while on oath and as such, must be prosecuted for allegedly misleading Nigerians.
Chinda said the NCC officials "cleverly sought to rely on 2018 data in 2021, when they knew or ought to know that internet penetration has advanced substantially in Nigeria since 2018.
"Indeed a perusal of NCC Website even today shows that the Nigerian National Broadband Plan 2020-2025 (P .33) says that by September 2019, the 'Spread of 3G/LTE' had reached 74.2 percent in Nigeria," the PDP caucus added.
"We call on the prosecuting authorities to immediately arrest the officials of the NCC, under Prof. Danbatta and all those who procured Ubale Maska and other officials to lie under oath to be investigated and where found culpable, be brought to justice by standing criminal trial, he said,".
Onochie Makes Case For True Federalism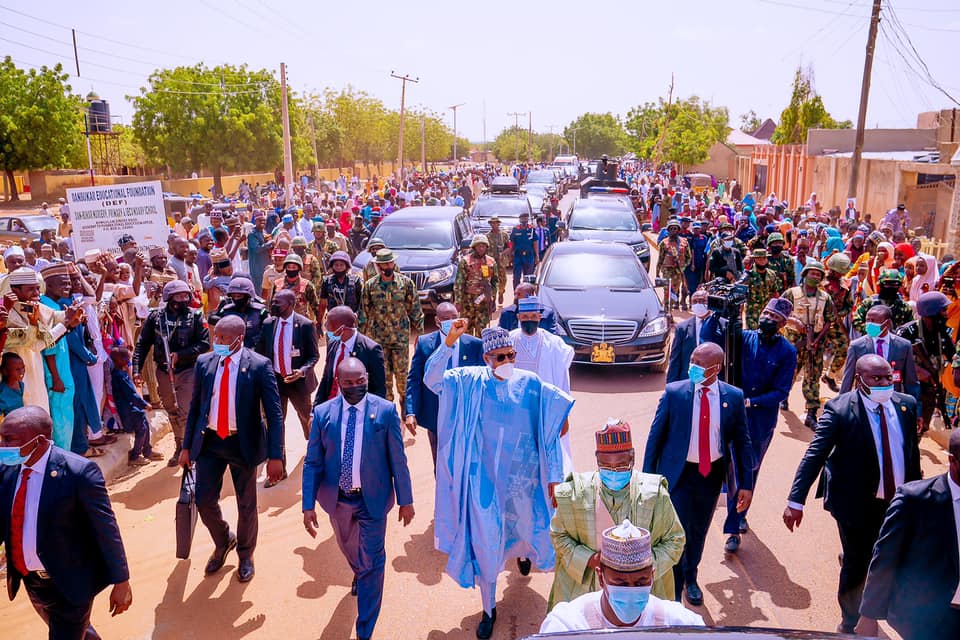 An elder statesman, Dr Nnamdi Onochie, has again told the Federal Government to come up with a blueprint on true federalism, to address worrisome fault lines keeping Nigeria divided.
Speaking with newsmen in Abuja on Wednesday, Onochie lamented that Nigeria would continue to wallow in problems until political leaders mustered courage to address endemic problems holding the country down.
Former colonial masters, Britain amalgamated Nigeria in 1914, to give birth to Africa's largest nation but 107 years down the line, the country has been engulfed in various problems, making the country not to realise its potential to the fullest.
According to Onochie, the way out is for the government to implement true federalism as an article of faith to ensure equity, fair play, justice and equality of all ethnic nationalities in the country.
"Unless the path of equality of all states, as they stand today, is guaranteed without contestation, Nigeria will continue to contend with divisive tendencies and the centre will never hold to build a united indivisible nation.
He reiterated that recurring problems in the country had highlighted the inevitability of genuine federalism to be implemented by government, to make Nigeria truly great to achieve the set goals of its founding fathers.
"I have earlier suggested that government should convene a Peace and Reconciliation Conference of all shades and creeds of Nigeria by October 2021, to map out the path of stable devolution of all functions in the Exclusive List of the 1999 Constitution.
"The sooner these recommendations are implemented the better for the corporate entity of Nigeria, because no one is excited with current developments threatening the existence of Nigeria from day to day.''
Onochie, who was a former Nigerian envoy to Algeria and the Philippines, argued that true federalism would address some endemic problems tearing Nigeria apart, including banditry and restiveness in some parts of the country.
He criticised what he described as parochial tendencies displayed in the National Assembly on the passage of the Petroleum Industry Bill and the Electoral Act Amendment Bill, saying that displaying partisanship in critical issues would never promote unity and national integration.
The political stalwart reiterated that he stood for one Nigeria and that he would continue to campaign for Nigeria not to disintegrate as he gets set to offer himself to serve in the highest political office in the upcoming general elections.
On the directive by the National Broadcasting Corporation (NBC) to media houses not to report kidnappings, killings, maiming and other nefarious activities of terrorists, bandits and insurgents freely and openly, Onochie described the directive as draconian and totally at variance with global democratic tenets.
"Nothing should be done to tamper with the freedom of speech as spelt in the constitution to deny Nigerians their freedom of free speech, expression, association and other rights as enshrined in the 1999 Constitution (as Amended).''
He described press freedom as the bedrock of democracy, saying that Nigeria should copy values that promote development and sustain nation building "to make the nation respected in the comity of nations.''
"Nigerians and the international community must be made to be fully aware of the gains of a free press, rather than allowing the NBC to gag the civil space and disallow media houses from performing their duties as the fourth estate of the realm."
Onochie, a polyglot, who was a former Commissioner for Special Duties in Delta has been campaigning for Nigerian unity and for separatists in parts of the country to drop their agitations and say farewell to disintegration.
INEC Registers 752,011 Voters In Three Weeks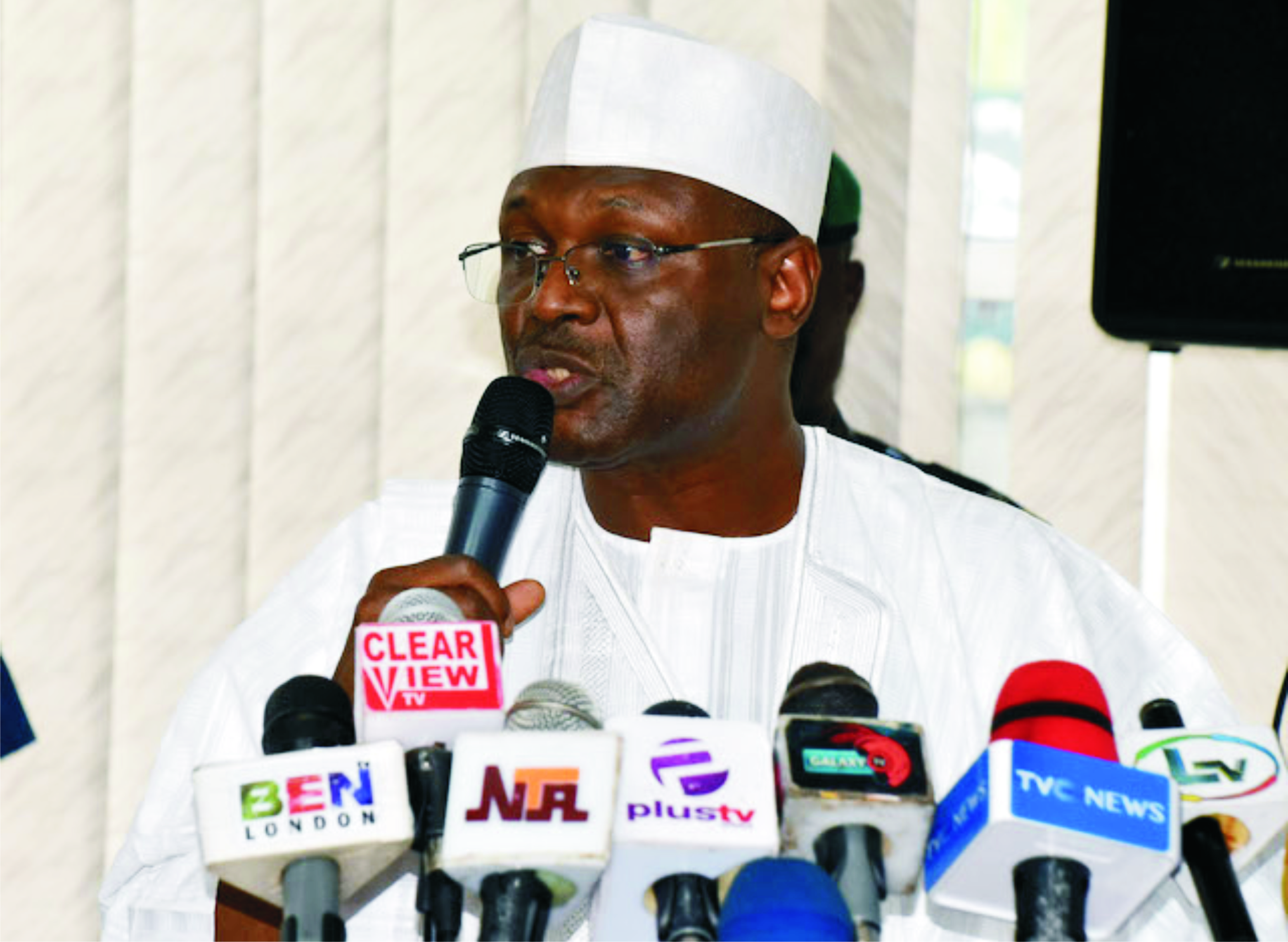 The Independent National Electoral Commission (INEC) has said that 752,011 eligible Nigerians have completed the online pre-registration as fresh voters in the last three weeks since the ongoing Continuous Voter Registration (CVR) commenced online on June 28, 2021.
INEC National Commissioner and Chairman, Information and Voter Education Committee (IVEC), Festus Okoye, said in Abuja, that in the last 21 days as at 7am on Monday, 19 July 2021, INEC recorded an average of 35,810 registrants per day.
According to him, out of this figure, 562,254 (74.7per cent) are youths between the ages of 18 and 34; and that in terms of gender, 493,128 were male while 369,188 were female.
He said that detailed distribution of registrants by states/FCT, age, occupation and disability has been uploaded on the commission's website and social media platforms.
"The commission wishes to reiterate its earlier decision that because of the declaration of Tuesday, 20 and Wednesday, 21 July 2021 as public holidays by the federal government, the commencement of physical registration is now rescheduled to Monday, 26 July 2021.
"Online pre-registrants who booked for appointment to complete their registration physically between Monday 19 and Friday, 23 July 2021, will be notified within the next few days of the new dates for their appointments. They may also visit the portal (https://cvr.inecnigeria.org) to choose a new available date and time, if they so desire," Okoye said.