Female Stress Syndrome: Coping With Menstrual Disorders
Menstruation, the be
ginning of the Ovarian formation and reproductive years of the woman is a stage that forms the active part of the woman's lifespan. It begins at the age of 12-14 and last till about 50-55. Though a natural experience it has so far constituted a major stress syndrome particularly in recent times when medical awareness even the trado-medicine has given it an undue popularity to the extent that it has interfered with the woman's daily life.
The first menstruation known as the menarche and the last of it, the menopause, each has its accompanied stresses. Being married or bearing children sometimes seems to increase the likelihood of the stress and has also formed a major platform of divorce in recent times.
For these problems, the Natural Remedy Encyclopedia (Sixth Edition) revealed that there are over 150 symptoms that are linked to it with the most common of them being abdominal bloating, anxiety, backache, breast swelling, acne, depression, cramps, fainting spells, fatigue, joint pain, Insomnia, nervousness, drastic mode swings, constipation, dizziness, skin eruptions, impatience, lethargy, indecisiveness, angry outbursts among others.
Hormonal imbalance however, has been a major cause of the menstrual stress syndrome which a number of women are unaware of and this is how it works. The liver regulates the hormonal balance by selectively filtering out of the blood and excreting unwanted excess hormones. One of these hornones is "estradiol,' a type of estrogen which causes problems. If not eliminated, it can build up in the body posing the stresses.
'Part of the issues of  hormonal imbalance is that there is too much estrogen in the body and not enough progesterone. Fluid retention is the result. This affects the circulation and impedes Oxygen and nutrient flow to the brain and female organs'.
"Unfortunately, due to sheer ignorance and possible undue and difficult experiences during these disorders, a lot of women have resorted to patronising every and any quack especially of the tra-do-herbals who have taken advantage of the situation and are established at every nook and cranny of the city and only Godknows what they are administering to these women all in the name of curing these stresses."
Some of these disorders include Amenonhea, Dysmenorrhea, Metrorrhagia, Oligomenorrhea, Menstrual Cramps etc. Each of these can pose so ugly an experience for the woman whether a housewife, working mother, business woman or even the adolescent school girl, especially when it comes suddenly not minding that she can be outside of the home, on the street, office or on the road.
Amenorrhea, the absence of menstrual periods for a least three months in women who would otherwise be menstruating regularly is of two types; the primary Amenorrhea and Secondary Amenorrhea.
The primary  refers to menstruation that has not started by the age of 16. If the condition later stops at anytime longer than three months, then it is considered the secondary.
However, a late menstrual period that is accompanied by severe abdominal pain should receive immediate medical attention because it could be due to an ectopic pregnancy (a pregnancy that develops outside the uterus) usually in one of the fallopian tubes) while a single but heavy period that is late may be as a result of miscarriage.
Dysmenorrhea is the painful or difficult menstruation. Also of the primary and secondary type, the primary occurs in the early teens sometimes not until several years after the menstruation begins. The pain begins a few hours before or at the onset of bleeding which may last from a few hours to one to two days and generally worst at the first day. At first there is a scanty flow which increases as the pain subsides.
The secondary type may start two to three days before onset, with pain in the abdomen, small at the back and down the legs. It is a more constant pain but includes sharp cramps and continues throughout the period. This type is often linked to a pelvic disorder including inflammation, uterine malposition, tumours which needs to be eliminated for the pain to subside or entirely removed.
Menorrhagia is the menstrual periods that are heavier than normal and sometimes irregular. Some women have heavier flows than others which can lasts longer than seven days and difficult to be controlled by the simple pads.
General debility is a primary cause and this condition occurs more frequently in women with kidney or liver disease. Marital excess is still another cause. More common when approaching menopause, this condition may be as a result of uterine polyps, fibroids or cancer of the uterus. The condition is also more common in overweight women. For some, the periods could have always been heavy which may not call for concern. Yet there may be an underlying problem. If not checked, profuse menstruation can lead to difficult urination, displaced womb or leucorrhea. It can also produce iron deficiency anemia causing lightheadedness and fatique.
The Oligomenorrhea, on the other hand is an extremely scanty or insufficient menstrual flow which is inadequate to provide thorough cleansing. This disorder may be caused by stress, depression, too much exercise, chronic or severe illness or extreme weight loss. It could also be due to a disorder in the ovaries or uterus.
Another type is the menometrorrhagia. It is a menstrual cycle that has wide variations in the length of time between periods.
Although average menstrual cycle is 28 days they may occur as offen as every 24 days or as infrequently as every 34 days. After puberty, most women develop a regular cycle but, for some, they remain irregular even in the bleeding it self which normally last two to four days with the average length being five days. Wide variations are common at puberty, the first few months after childbirth and as menopause approaches.
Alongside other causes, variations can be as a result of endometriosis, a situation in which fragments of the tissue that normally lines the uterus are displaced and attached to other pelvic organs.
Whichever condition the woman may be facing, it is never a pleasant one. A disorder in menstruation often indicates the general state of a woman's health. Usually the result of nutritional deficiencies or antointoxicatition caused by constipation, an organic malfunction; drugs, vitamin or mineral deficiency and/or chemicals and stress, these disorder have almost become part of more than 80 percent of the women of that age.
However, women whose general health and resistance  are good are less likely to have menstrual problems.
"Unfortunately too, at this time when the society is giving so much credence to the devil and its mechanisations, some women are no longer finding the experiences of menstrual problems as ordinary medical issue but also having evil undertones to the extent that some so-called churches now have as their main function currying menstrual disorders as against salvation of the souls."
It therefore becomes pertinent that every woman pursue with diligence issues of her health and its maintenance by adopting simple health habits possibly through the following steps:
-Eating simply and lightly especially of fresh and clean fruits and vegetables
-Taking vitamins B Complex (B12,B6, Folic Acid)C, E and Iron Supplements.
Watching out for allergenic foods showing extreme medical carefulness while taking contraceptives or birth control pillsTaking herbs like garlic,  layenne, ginger and other similar herbs.
Taking hot bath including hot sits and foot bath for three to ten minutes within the periodTaking a brief rest so often with the feet elevated.
Having a good feeling of oneself all through the period believing that it is  only temporary for the period.
Ogbulu writes for News Agency of Nigeria.
Lady Godknows Ogbulu
Woman Sells Two Daughters For N300,000 In Ogun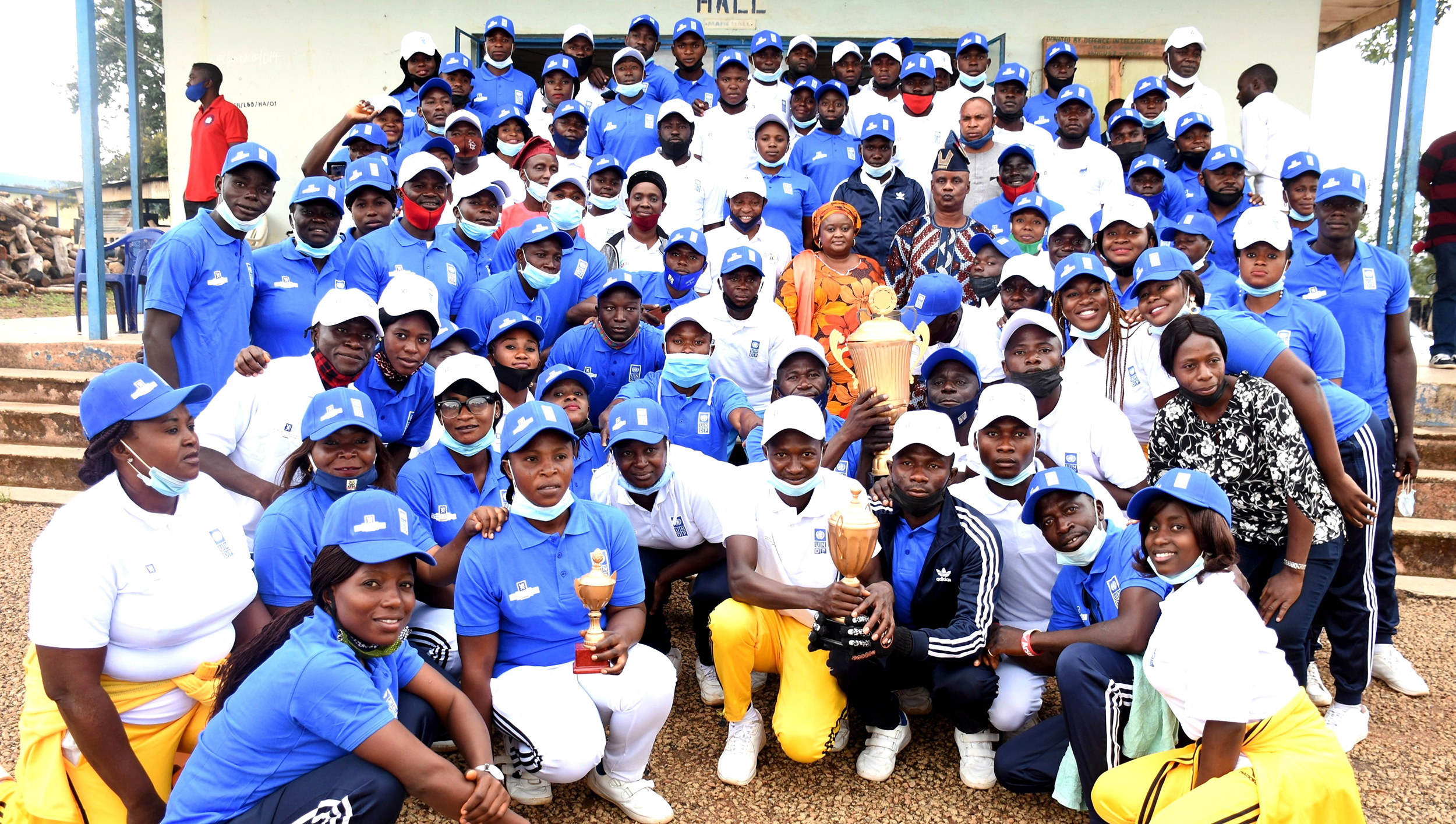 A 35-year-old housewife, Blessing Agoro, has been arrested by men of Ogun State Police Command for allegedly selling her two daughters, Semilore Agoro (four), and Deborah Agoro (two).
The suspect was arrested, following a report lodged at Redeemed Camp Divisional Police Headquarters by her husband, Oluwaseyi Agoro.
The Police Public Relations Officer in the state, DSP Abimbola Oyeyemi disclosed this in a statement, yesterday.
Oyeyemi said the husband reported that when he returned from travelling last Tuesday he couldn't find his two daughters.
The PPRO said, "The man stated further that all efforts to make his wife tell him the whereabouts of the children proved abortive, hence his report.
"Upon the report, the DPO Redeemed Camp division, CSP Alabi Akinjide, detailed his detectives to apprehend the suspect, who had already been with the camp's code of conduct department.
"On interrogation, the suspect explained to the police that her husband left home for the past two years, and while he was away, she found it difficult to cater for the two children with her other two children she had for another man.
"She stated further that while she was contemplating on what to do, one Kolawole Imoleayo introduced her to a couple in Port Harcourt who was in need of children. She sold the two daughters to the couple at the rate of N300,000.
"Her confession led to the arrest of the said intermediary, Kolawole Imoleayo. They are both assisting the police in their investigation."
The Commissioner of Police, Edward Ajogun, has ordered the transfer of the suspects to the Anti-Human Trafficking and Child Labour Unit of the State Criminal Investigation and Intelligence Department (SCID) for discreet investigation.
Oyeyemi added that Ajogun directed that the children must be rescued and brought back to their parents as soon as possible.
World Bank Trains 54,000 Women, Youths On Economy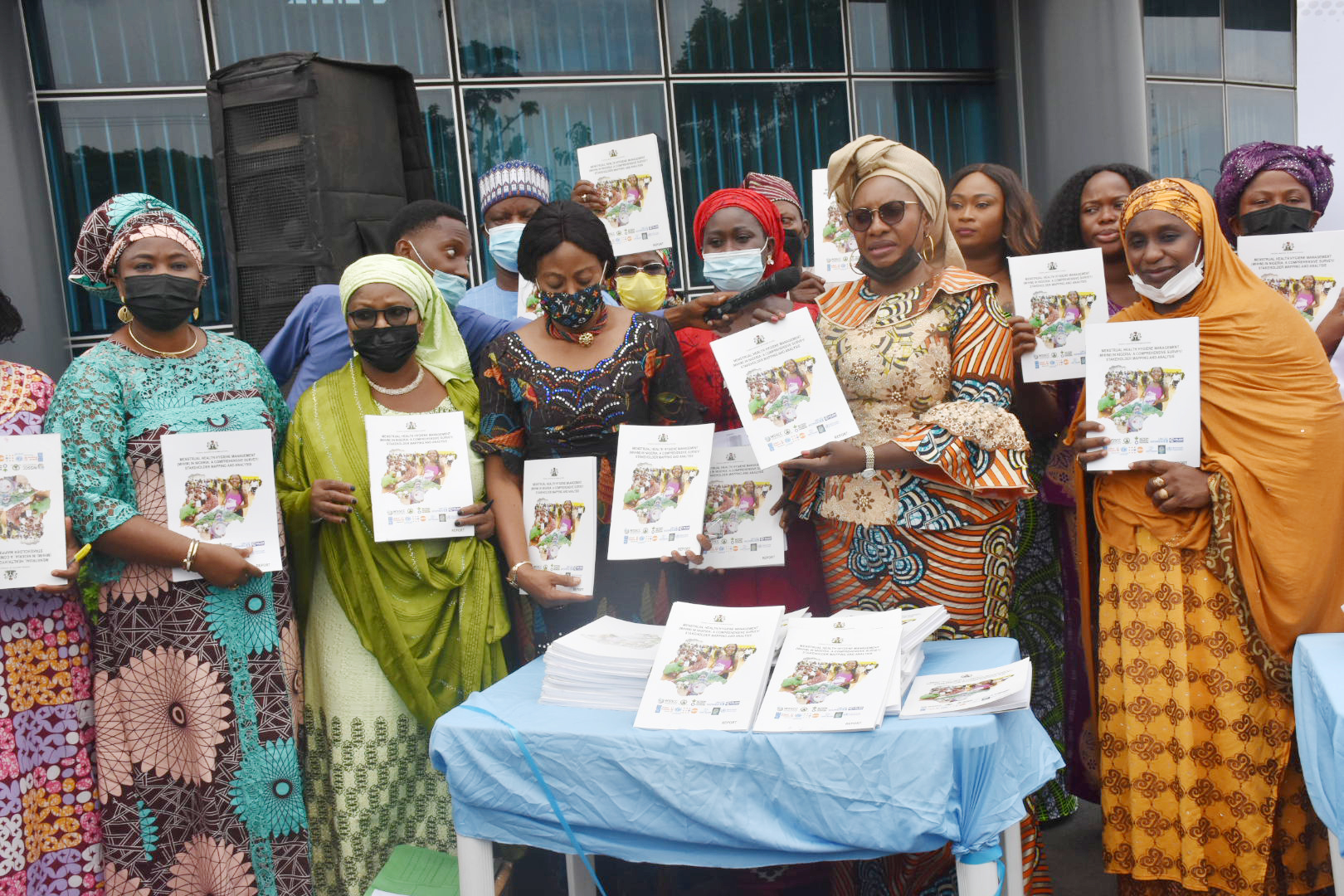 The Kebbi State Government has disclosed that over 54,000 women and youths have been trained by the World Bank to be economically active.
The government also revealed its readiness to reciprocate its achievement recorded in rice production in other products such as onions, sheer-butter and soya beans for exportation purposes.
The Kebbi State Governor, Abubakar Atiku Bagudu, who stated this while launching women and youth export development facility, in partnership with Nigeria Export-Import Bank (NEXIM), said, the state has comparative advantage in agriculture over other states.
Represented by the Secretary to the State Government, Alhaji Umar Babale Yauri, Bagudu said, "As you know, Kebbi State is blessed with a population of women who are engaging in rice production and it is now a top talk across the nation due to efforts and support of state governor.
"The state government is trying to reciprocate the achievement recorded in the rice production into sheer butter, onions and soya beans."
He added that with the partnership with NEXIM, Kebbi State would start the export of soya beans, shea butter and onions.
The Special Adviser to State Governor on Women Development, Hajia Zarau Wali, disclosed that through partnership with the World Bank, over 54,000 women have been trained to be economically active.
According to her, "It is also worthy of note, that the state government in partnership with the World Bank empowered 54,000 women to be economically active through the formation of Women Initiative Group in Maiyama, Ngaski and Argungu local government areas."
She explained that more women and youths, especially in the rural areas, are actively involved in the production of rice, sheer butter, onions and water melon stressed that they are capable of feeding the nation and exporting the products if they were properly guided.
Wali urged NEXIM to include in their programmes mode of processing and packages of perishable products during their training session for women and youths.
Earlier, the Managing Director and Chief Executive, Nigerian Export-Import Bank (NEXIM), Mr Abba Bello, had commended the state government over it investment on rice production in the state which has increased the IGR of the state.
"Let me commend the investment drive in the state by your administration, particularly the Rice Revolution, which recently led to the unveiling of the rice pyramid as well as the cassava-based ethanol project with huge prospects for production of biofuel and renewable energy.
"Your efforts in this direction have not only contributed to the significant increase in the Internally Generated Revenues (IGR) but have also positively impacted the socio-economic indices particularly in the areas of jobs creation and sustainable development".
Eve Afrique Red Ball Takes Centre Stage In PH, Sunday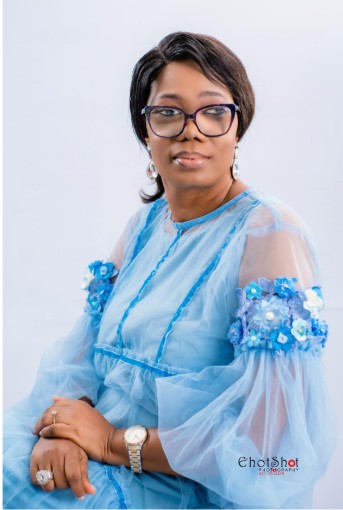 This year's Eve Afrique Red Ball event with theme: "Together, Ensuring Peace and Development Across the Niger Delta", is set to take place on Sunday in Port Harcourt, Rivers State capital.
In an interview, the Editor in Chief of Eve Afrique Magazine, Mrs Ivy Davis Etokakpan, said, this year's Red Ball event is the 10th and will focus on the socio-economic wealth of the Niger Delta region.
She stated that, over the years, Eve Afrique had worked on eight health related issues, but this time, because of times and seasons, "we are focusing on peace and development across the Niger Delta.
According to her, "we hope to achieve this with the cooperation of leaders of corporate organisations in the Niger Delta. We believe that with the cause action on the Red Ball, we hope to do that with our Non-Governmental Organisation (NGO), Eve Afrique Empowerment Initiative".
Etokakpan added that this year will focus basically on internship programme for young people by asking partners of the NGO to accept and train secondary school students during holidays in their companies.
She said, "in the past, we used to do vacation jobs in the oil companies, even in our parents' companies. We hope that our partners would teach our children workable skills. If this is done, the Niger Delta child would know his or her skill and work on it.
"We want these young ones to learn management and accountancy skills through these internship programmes. Our dream is that, in five years' time, we would have raised a group of' equipped and empowered Niger Delta youths who in turn will mentor those coming after them. We need to prepare these ones for the future.
At the Red Ball event this weekend, we expect Elsphon Nigeria Alabo (Dr) Emi Membrane-Otaji, Managing Director, to present a keynote address on "Economic Development across the Niger Delta. Also, former MD of NDDC, Mr Timi Alaibe will present a paper on Peace Across the Niger Delta at the event", she said.
It would be recalled that over the years, Eve Afrique Red Ball has achieved levels of successes over the previous Red Ball events in raising awareness on general health matters, empowerment programmes as a way of giving back to the state and society at large.
Eve Afrique had hosted programmes which include the sickle cell awareness programme, cervical cancer awareness and prevention programme, diabetic management awareness and prevention programme, prostate cancer awareness programme and colon cancer awareness programmes.
Eve Afrique had the mandate of changing the narrative concerning the Niger Delta.
They are on a mission to highlight and showcase the beauty of the Niger Delta and Nigeria as a whole, she added.
By: Ibinabo Ogolo