BlackBerry Abandons Search For Buyer, Fires CEO
Shares of BlackBerry
plunged more than 16% on Monday after the owners abandoned plans to sell the company and fired its CEO.
According to The Tide source, BlackBerry's potential suitors had until Monday to produce plans to buy the struggling smartphone maker. Instead, BlackBerry's largest shareholder, Fairfax Financial, said it would invest $1 billion in the company.
Fairfax, which controls 10% of BlackBerry's shares, announced in late September that it intended to buy the rest of the company for $4.7 billion. BlackBerry was reported to have met with several other technology companies about a buyout of all or parts of the firm since then, including Google, Cisco, SAP, Intel, Facebook, LG, Samsung and Lenovo.
BlackBerry co-founders Mike Lazaridis and Douglas Fregin also said they were interested in taking BlackBerry private a month ago in conjunction with mobile chip leader Qualcomm and private equity firm Cerberus.
The company declined to say why it didn't accept any offers, but it's possible that potential suitors either couldn't come up with the funding or were no longer interested after taking a look at BlackBerry's books. BlackBerry is a deeply troubled company with sinking sales, mounting losses and a user base that is increasingly defecting to rival smartphone makers, such as Apple  and hardware companies making phones that run on Google's Android.
It has also been hemorrhaging cash as steep writedowns and losses threatened the company's future. BlackBerry also announced plans to lay off 4,500 employees by the end of the year in September and said last month that those job cuts will cost $400 million — four times as much as the company had previously expected.
BlackBerry also announced Monday that CEO Thorsten Heins will be leaving the company and step down from the board. Heins is due $13.25 million in severance, according to BlackBerry's most recent proxy statement. In March, BlackBerry revised the CEO's pay package "in recognition of Mr. Heins' outstanding performance."
But since then, BlackBerry released two new smartphones that were designed to turn around the company — and instead were gigantic flops. BlackBerry was forced to write down nearly $1 billion of inventory for the keyboardless Z10 smartphone.
Manufacturers In Edo, Delta Groan Under Poor Power Supply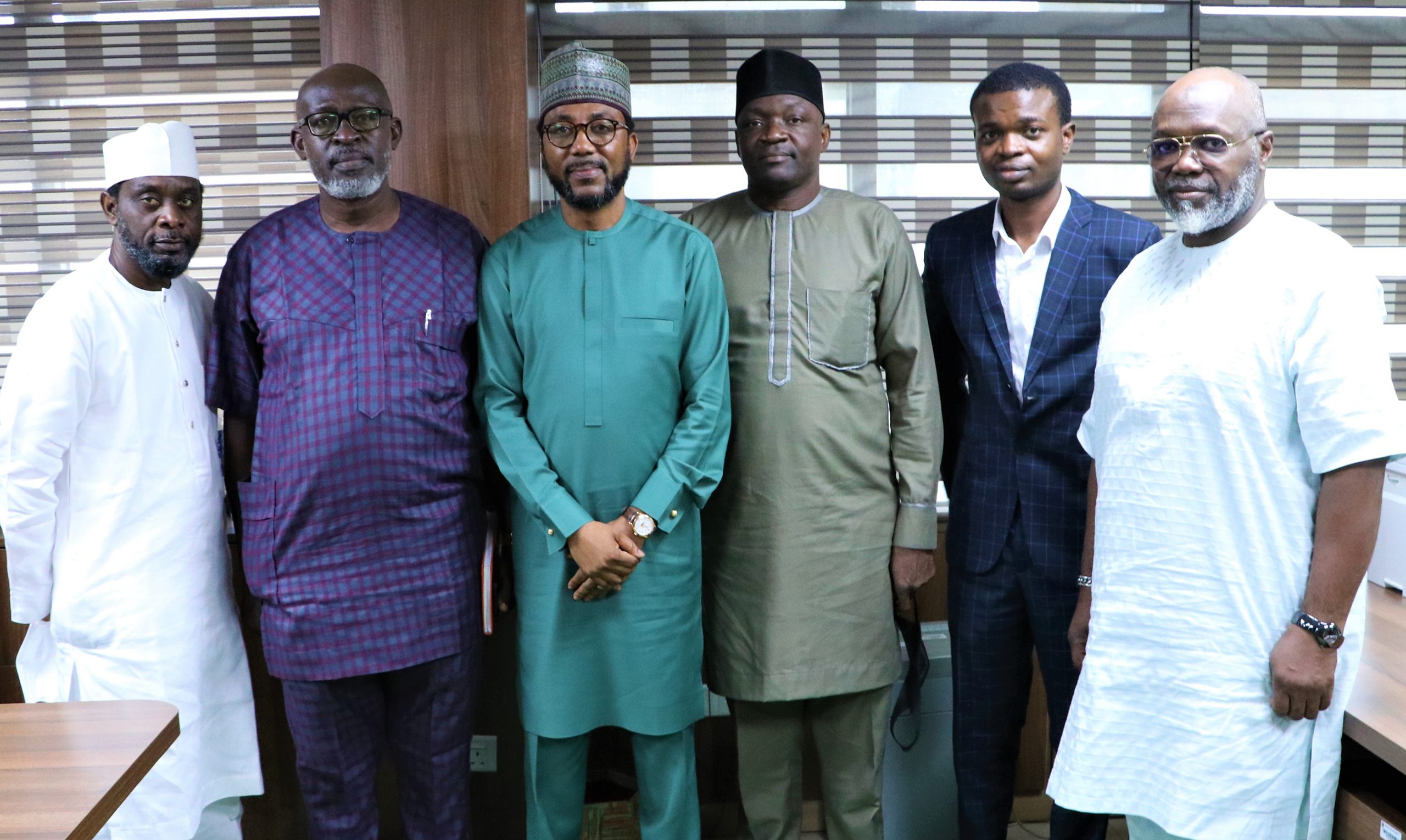 The Manufacturers Association of Nigeria (MAN), has identified poor power supply, high cost of diesel, and raw materials, as affecting the businesses of its members in Edo and Delta States.
Chairman of MAN, Edo/Delta State chapter, Dr Okwara Udensi, also said the high inflation in the country and the continued depreciation of the Naira in the foreign exchange market were forcing manufacturers in both states to scale down their activities.
Udensi told newsmen in Benin last Friday that  the manufacturing sector might become moribund if the high cost of production of manufactured goods was allowed to continue.
"Our members are complaining of low power supply from the electricity distributors in the areas where their businesses are located.
"The power supply is going down on a daily basis, while consumers are being charged outrageous electricity tariff; in some cases you will not have power but electricity bills will be given to you to pay.
"All our members are complaining about power shortage because the price of Diesel to run generators has recently gone up to N290 per litre.
"We were buying a litre of Diesel for between N210 to N230 earlier this year, but it has increased by almost 30 per cent", he said. 
According to him, the price of most of the raw materials, especially the imported ones, has gone up by over 100 per  cent.
"We are struggling to remain in business because customers are not ready to buy our manufactured products at high prices", he stressed. 
He suggested that the government should monitor the activities of the power distributors to tackle the sharp practices in their dealings with consumers.
MOSIEND Threatens ExxonMobil Operations Over N82bn Court Judgement
The Movement for the Survival of Izon Ethnic Nationality in the Niger Delta, MOSIEND has issued the American oil firm, ExxonMobil, 14-days ultimatum to pay the N82 billion awarded against them by the Federal High Court, for damaging the environment of her host communities in Ibeno, Akwa Ibom State or have her operations disrupted.
Vice-Chairman, MOSIEND, Akwa Ibom chapter, Mr. Patrick Afaiko, who gave the ultimatum said it will not fold it hands to watch the company carry-out its clandestine and habitual manner of damaging the environment without adequate compensation.
Afaiko noted instead of paying the N82bn compensation to Ibeno communities that were affected by oil spillage, ExxonMobil has gone ahead to appeal against the High Court judgement.
He observed that rather than assuaging the damage done to the people and the environment, ExxonMobil has choosen to spend huge sums of money going from one court to the other in order to subvert justice.
"ExxonMobil has appealed against the judgment of the High Court which directed that it should pay N82bn to communities in Ibeno LGA and environs that were affected by its oil spillage some years ago.
"It is more saddening to note that ExxonMobil rather than paying for the great damage it had done to our aquatic life, choose to spend all that sum going from one court to another.
"It is glaring the insidiousness of ExxonMobil for its inapproachable disposition depicted in the wanton sack of workers who are now indigents and the keeping of all major contracts and sharing same amongst its executives is insensitive, ruthless, oppressive and treacherous, as can be seen in all its policies and activities towards the host communities and catchment areas over the years.
"It is based on these and more that MOSIEND in its decisive resolution agreed never to fold its hands and watch ExxonMobil proceed with its habitual and clandestine manner of damaging our land and aquatic life without quantum compensation".
MOSIEND warned that after the expiration of the ultimatum on the 8th of August, 2021, it will mobilise its units, clans, chapters, national and sister ethnic organisations including militants to shut down ExxonMobil operations at Eket Terminal.
"ExxonMobil should, as a matter of concern, abide by this order to avert the unforeseen consequences of actions that will follow. MOSIEND will not tolerate this callousness anymore. We want to use this platform to urge all local and foreign workers to vacate the terminal for their own safety. He who is down, fears no fall. We can no longer stomach their devilish treatment.
"We are also calling on Governor Udom Emmanuel, Minister of State for Petroleum Resources, Chief Timipre Slyva; past ministers for Petroleum Resources, Dr Ibe Kachikwu and Mr Odein Ajumogobia, who have strong ties with ExxonMobil to prevail on the company to as a matter of urgency, engage the Local Government, the King and good people of Ibeno for discussions and prompt payment of compensations, rather than hiding under the cover of judiciary to avert justice and fairness which is a sinequanon for peace.
"ExxonMobil ought not to be operating and making profit while the affected indigenes suffer untold hardship due largely to the reckless and unprofessional conduct of their staff, causing misfortune, hence, leaving the casualties redundant and jobless for years, not even some sort of palliative to cushion shock and agony of the victims.
"ExxonMobil will be held responsible for any consequences that will arise from the actions. We will apply all conventional and unconventional strategies to drive home our demand. The Niger Delta people have been taken for granted for too long, this multinational has been taking our patience, tolerance and cooperation for granted", MOSIEND.
Shell Unveils First Female Managing Director For Deep-Water Nigeria
World energy giant, Shell, has named Elohor Aiboni as the Managing Director of its Nigeria deep-water business, Shell Nigeria Exploration and Production Company Limited (SNEPCo) with effect from 1st August 2021.
Elohor is the first female to lead a Shell exploration company in the over 60 years of Shell's operations in Nigeria. She succeeds Bayo Ojulari who retired on 31st July 2021 after five years as SNEPCo's MD and over 30 years of service in the Shell group.
Until this appointment, Elohor was the Bonga Asset Manager responsible for overseeing end-to-end production delivery for Nigeria's pioneer deep-water Floating Production, Storage and Offloading (FPSO) vessel, Bonga, an offshore asset that has produced over 900 million barrels of oil since it began operations in 2005.
"Elohor's appointment is a product of diligence, competence and commitment to the Shell ideals and core values amidst our strong focus on diversity and inclusion," Shell's Senior Vice President for Nigeria, Marno de Jong, said, adding: "We take pride in our intention of being one of the most diverse and inclusive organisations in the world, and focus on further improving inclusion and representation in critical areas including gender."
Elohor joins over 300 women in senior leadership positions in the Shell Group representing more than 31 percent of executive positions in the leading global energy company.
Her 19-year career in Shell has seen her move from a field engineer to several roles in production operations; project and asset management; operations readiness and assurance. She was at a time the Business Adviser to the Executive Vice President for Shell Sub-Saharan Africa, and had also managed third-party interface across several Shell assets in Nigeria and Kazakhstan.
Prior to her role as Bonga Asset Manager, Elohor led production delivery for shallow offshore as Asset Manager for Sea Eagle FPSO in Nigeria's Niger Delta.
Elohor holds a master's degree in Integrated Environmental Management from the University of Bath, UK and a bachelor's degree in Chemical Engineering from University of Benin, Nigeria.