Prophet Narrates Experiences In Hands Of Kidnappers
The  General Overseer of
Divine Winners Ministry International, Prophet Confidence Ozor narrated his experiences in the hands of kidnappers, saying it was not a pleasant one.
Prophet Ozor who was kidnapped  at Owerri, Imo state while attending a crusade was released by his abductors last Tuesday after spending five days in the hands of the kidnappers whom he said confessed to him that they were hired to kill him due to his overwhelming and spiritual prowess which had made him to win so much members within a short period of his stay in Bayelsa State.
Prophet Ozor's freedom did not come without payment of ransom money of five million naira to his abductors.
Narrating his ordeal, the Anambra state-born cleric said  he would still consult his God before he would be able to understand the whole scenario, saying, "people don't like success".
He said, "I travelled to my village with my team on Thursday and that day I also stopped by to see my God's son in Irete town,  very close to  Owerri,  the capital of Imo state,  who was preparing for his birthday that was coming up on the 17th of October, and I am supposed to be one of the guest speakers at the occasion.
"As I was having a look at the posters, six men just barged on us and forced us  into my car but my car  refused to start, they forced us out to my God son's car and took us away.
"Immediately, they started beating us and collected all our belongings, blindfolded us and took us to a faraway desert .On getting to their destination, they started asking us how much we have in our account and all of that,
"When we said we don't have any money  in our account they continued with the beating. In fact, they fired five shots at us but I don't know what happened but it did not enter, at that point, they asked us what kind of charms are we using.
They went back to the car and searched, saw bottles of olive oil and Bible, they broke the olive oil and threw the bible into the bush,  came back to us and started using the head of the gun on us".
"They claimed to have been monitoring me and they said something as if pastors are behind it, they also asked whether I am the only pastor in Bayelsa State that am so known every where for this little time I have spent in the state".
"When I tried to tell them that am a pastor I don't deserve this kind of treatment, they said they were given order to kill me and  not to negotiate any ransom but one of them noticed that we are from the same place, a  nearby village to my own, he now took it upon himself and said to me he will make sure am not killed  as earlier planned".
The prophet said, it was at that point that they asked him to contact somebody to bring N50 million, with stern warning not to involve the police, but they later brought it down to N5 million after much negotiation with my people.
When asked why he did not have the premonition as a man of God, he explained that for the past two weeks, he had noticed weakness in him and had asked his prayer warriors to pray against impending danger, but he never knew the manner the danger would come
He, however, said that the incident had proved the power of God to,protect His own at all times, promising his resolve to carry on with the task of saving souls for the Creator.
Monarch Tasks NDDC  On Due Process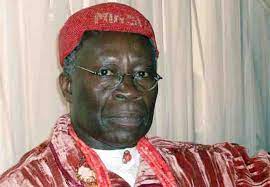 The Mingi of Nembe Kindom and former Minister for Petroleum Resources, His Royal Majesty, King Edmund Dakoru, has called on the Niger Delta Development Commission (NDDC) to follow due process in all its activities for the development of the region.
He said he was not interested in who was right or wrong, but only cared about the development of the region through due process.
The Nembe monarch in Bayelsa State disclosed this while speaking to aviation correspondents last Friday, shortly on arrival from Abuja.
He noted that the Niger Delta people had become enemies to themselves even when the creation of the NDDC itself had not yielded the desired development in the region.
He said that the setting up of the board of the commission was long overdue since two years ago.
"The question is, are we getting enough from both NDDC and the Ministry of Niger Delta Affairs? The answer is No, we are not getting enough.
"It is ourselves that is our own enemies, and we later turn to blame other people. They have given us NDDC and the Ministry of Niger Delta, and what have we actually done with it.
"We are not getting enough from the establishment of the commission and the ministry because we are not following the enabling law, and in years to come, they will say: "We gave you NDDC and Ministry of Niger Delta, and what have you done with them", Dakoru said.
On the regulation of the social media, especially the Twitter, the former minister frowned at the way it is being currently used by the citizenry, and said there was nothing wrong if government in its wisdom decides to regulate it.
According to him, government in every nation has the right to decide what is good for its own citizens.
"Government is doing what it is supposed to do to protect the social reputation of the people by regulating the social media and the unnecessary spread of lies.
"It is not about the social media itself, but the way people use it is the issue, and if government in its own wisdom decides to regulate it, I do not think that there is anything to question", he said.
By: Corlins Walter
Diri Promises Bayelsans Better Deal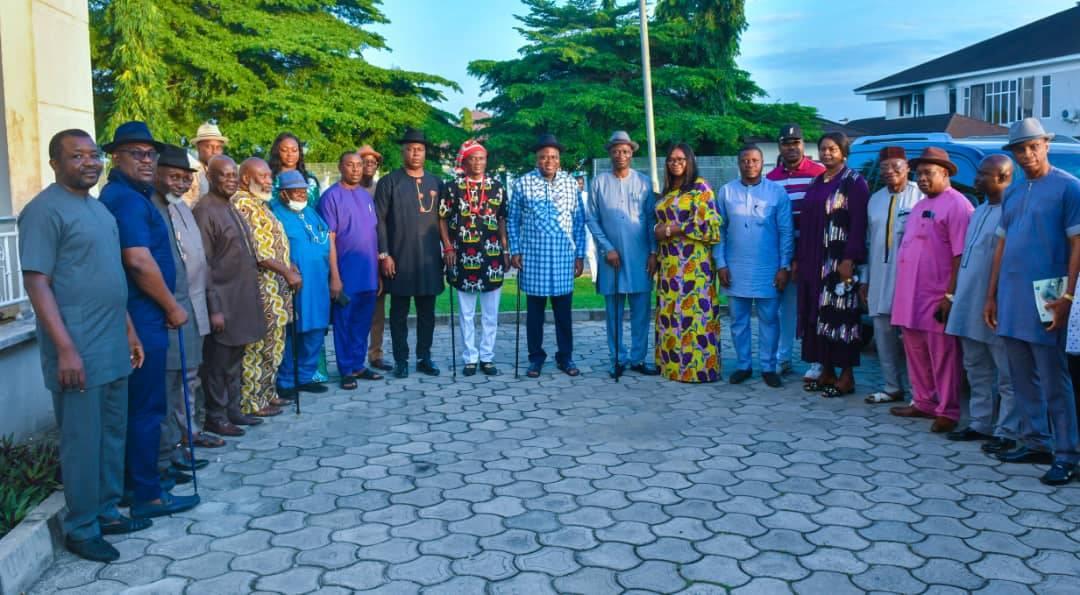 Bayelsa State Governor, Senator Douye Diri, Saturday re-echoed his administration's readiness towards bettering the lots of the state through developmental projects and policies.
Governor Diri stated this in Yenagoa, during a live broadcast on radio stations across the state to commemorate this year's June 12 Democracy Day celebration which was monitored by The Tide.
In a statement made available to newsmen by the governor's Chief Press Secretary, Mr. Daniel Alabrah, shortly after the broadcast, the governor was quoted saying:
"Democracy was about the people, Nigeria had come a long way with 22 years of uninterrupted civilian rule. We've also observed that the nation's Democratic journey had not been very smooth but it's worth celebrating. The urban renewal programme and other projects as well as policies of the prosperity administration were part of the efforts to accord the state a facelift, making it better and more attractive to tourists and investors".
Speaking against the backdrop of the ongoing demolition of illegal structures in the state capital, the governor stated that it was in line with his administration's urban renewal policy, noting however, that since the demolition commenced, sanity had been restored in some of the major markets in the state, regretting that the shanties in such areas were hide-outs for criminals.
In the same vein, governor Diri has made clarifications on the Federal Government's infrastructure development refund to the state.
He said the actual amount the state received was N27.5 billion and not N38.4 billion as was earlier speculated, just as he explained that the total refund due the state was N38.4 billion.
Diri however maintained that the Federal Government has said the release would not be possible in the next four years and therefore offered the state a second option of a discounted amount of N27.5 billion through the Debt Management Office, DMO which he said the state has since received last December, 2020.
"The Federal Government infrastructural refund had been committed to constructing critical capital projects; the Yenagoa- Oporoma road in the state's Central Senatorial district, the Sagbama-Ekeremor road in the Western district,and the AIT-Igbogene ring road project were being constructed, with the refund", he said.
"We're also constructing the dualised Glory Drive-Onopa road, the Nembe unity bridge and we've done and will continue to do the installation of street lights in the state capital and other projects", he added.
On open grazing, Diri maintained that he was not counteracting the Federal Government's stance on resuscitating grazing routes, saying that his administration has, however, put in place a legal framework to ban open grazing.
Diri mentioned that the southern governors had adopted same instrument as part of measures to forestall, farmers/herders fracases.
By: Ariwera Ibibo-Howells, Yenagoa
Police Nab 126 Suspected Criminals In C'River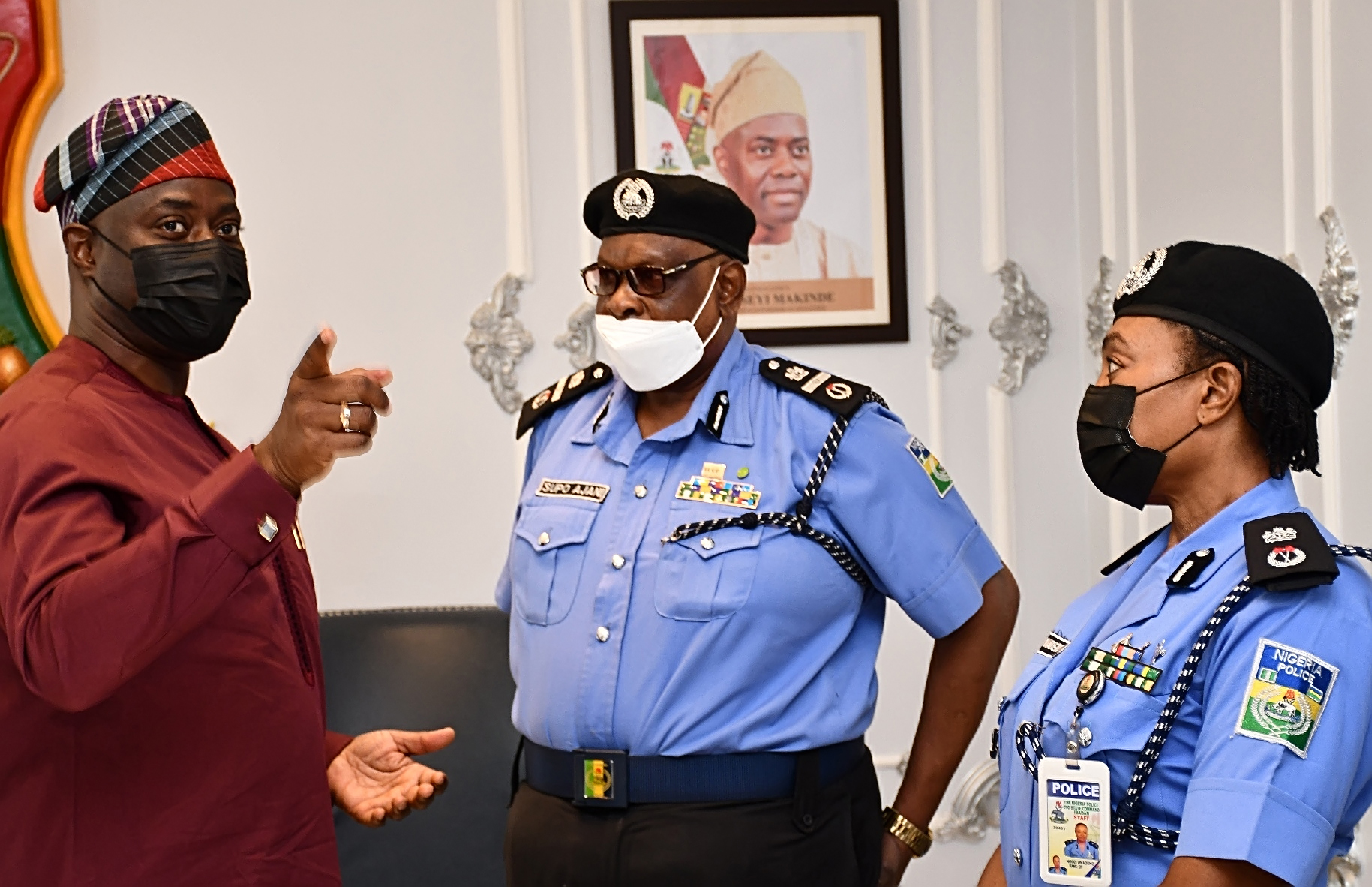 The Cross River State Police Command has arrested 126 suspected criminals in the Northern and Central Senatorial districts of the state.
Sixty-eight suspects were arrested in the Northern senatorial district while 58 were arrested in the central senatorial district of the state.
Speaking to journalists in Calabar, the State Commissioner of Police, CP Sikiru Akande, said "My officers who are in the central senatorial district have carried out similar operations and they have 58 different suspects while those in the North have about 68 different suspects
"In the Southern senatorial district, we have 109 criminals arrested from different areas. We want to restore peace which is the mandates of the current police administration and we are to use all tactics to ensure that peace is restored in our region"
CP Akande said in every armed robbery, there is cultism, in every kidnap, there is cultism, cultism emboldens the heart to do and undo and in most cases, these people use cultism for nefarious activity because cultism is an impressive instrument in the society
Following the arrests of many suspects, The Police boss said efforts are on top gear to curb cell congestion, especially as the courts are still on strike.
He said, "We are going to use the opportunity to screen them to the last person so that if it is possible for us, we put of the fire that is likely to come from that area
"We will profile them and send them back to their different communities to police the place Now that we have their pictures, now that we have their fingerprints, anything that happens in that area, they will be held responsible
"We have a template, criminals before now don't have identities, now they do, we are going to profile them we are going to send them back to their community with a digital monitoring capacity. What we want to do is that we want to use them as forces against future criminality because what we have now is a large number of people from different parts of the city.
'If anything happens in their areas, they are going to be the first suspect to be pick up. If they don't want to suffer, they will maintain peace. The numbers of creeks created by these individuals are too much. Those who stay around these areas, when they see strange face say something" he stated.
By: Friday Nwagbara, Calabar