Mechanics Want Computer Training For Sophisticated Cars Repairs
Following the influx of so
phisticated cars into the country from different parts of the world, auto mechanics in Nigeria have called for special training on the use of computers to repair faulty vehicles.
The artisans also urged the government to establish a special fund for members of various associations in the industry to enable them to cope with new challenges posed by modern technology.
The requests were the aggregation of views expressed by the artisans in a survey conducted by our correspondent recently.
In Hadejia, the mechanics called for special training to equip them with modern skills for handling the vehicles properly.
A mechanic, Malam Isiyaku Adamu, said the lack of knowledge and skills among artisans was a major obstacle to their work.
"We do repair old generation cars using simple technologies. In rare cases, we go to auto firms in Kano or Lagos for the repair of such exotics cars built with brain box and remote sensor," he said.
Another mechanic, Ibrahim Isa,said such training would enhance their skills and encourage specialisation and competition in the trade.
However, Isaac Samuel, a wheel repairer, said he was using computers and other modern gadgets to run his business.
Samuel said the application of modern tools had been assisting him in the repair of the wheels of cars with sophisticated technologies.
In Kano, a mechanic, who operates at Akija Mechanic Workshop, Fage, Alhaji Kabiru Sule, said modernisation had changed the face of automobile repairs over the years.
I bought a fault detector and computer for brain box repairs for my son and he is doing very well.
"But sometimes when he has problems with his machines, I step in with my experience of over 30 years on the job,'' he said.
Sule said most young mechanics, who used fault detectors, still relied on the "old brigade'' whenever they had difficulty in their job.
In Makurdi, motor mechanics complained that most of the imported cars developed problems due to the tropical weather in Nigeria
A mechanic, Mr Oyetunde Steven, said: "these cars were designed for Europe and not for export to Africa. Once such cars are put on our roads, the weather begins to take its toll on them.
"They begin to over-heat, creating serious electrical problems, which at the end affect the engine performance," Steven said.
He said that many mechanics had acquired computers to enable them to detect faults in vehicles, especially those that were electrical in nature.
In Bauchi, the mechanics said that improved technology in the automobile industry had taken away about 80 per cent of their jobs.
Malam Abdulllahi Ahmed, a mechanic near Babangida Square, Bauchi, told our correspondent that patronage of his services had declined by 80 per cent because of his inability to use the computer to detect and repair vehicles.
He said detecting problems in modern cars had become impossible for many of his colleagues because of their lack of computer knowledge.
''Once a customer comes and finds out that you do not use computer in your garage, he takes his car away," Ahmed said.
Mechanics and electricians in Gombe State also identified inadequate funds and the lack of knowledge on information and communication technology as impediments to their jobs
The tradesmen said with the advancement in technology in the industry, they needed training and funds to enable them to perform effectively.
Malam Mohammed Abdullahi, a mechanic, a specialist in the repair of Japanese cars, said that they faced challenges in identifying the problems in modern cars.
"If government can assist by training us on computer-related automobile, it will assist us a lot," he said.
He called on the government and wealthy individuals to also assist to improve their knowledge and acquire other equipment to ensure efficiency and effectiveness in their work.
However, in Kaduna, Alhaji Abdullahi Salihu, the Chairman, Nigeria Automobile Technicians Association, Kaduna State Chapter, said 30,000 members of the association had been trained to use improved automobile technologies in their work.
Salihu told NAN in Kaduna that 1,500 almajiri (pupils of local Islamic schools) had also been trained as auto mechanics this year.
He said the use of improved technologies, such as computers in detecting faults in vehicles and replacing or repairing spare parts in cars, was a good development.
"We are updating ourselves at every opportunity. Our members have been carefully selected and trained by some automobile companies, such as Peugeot, Toyota, Kia and Honda, in mechatronics.
"The training is not limited to specific vehicles but comprise all sophisticated vehicles,'' Salihu said.
He decried the lack of government assistance to the association, saying, "government's assistance is at zero level; We only see them when seeking for political post or in times of revenue collection,'' he said.
In Katsina, Malam Yunusa Bakanike , a mechanic, said that although mechanics found it difficult to handle sophisticated vehicles, "we still repair them.
"More so, our patronage is less affected considering the fact that 80 per cent of the vehicles are being repaired by mechanics, not by companies.''
He, however, said that their job would be made much easier and less cumbersome if they were trained in the use of modern technology.
In Akure, the mechanics are having difficult times coping with the repair of modern-day vehicles as a result of the increasing sophistication in the automobile industries.
Many of the mechanics do not have the required modern equipment to carry out repairs on modern vehicles, NAN found.
Ojo Ademola, a mechanic with 20 years experience, at Oba-ile, Akure, said that sophistication in the automobile industry " is gradually taking most mechanics out of job".
Reasons Why Train Travel is the Best
Train travel is one of the most underrated form of long-distance travel available. Well, there are moments whereby air travels will face its own ups and downs. Cars can also easily go misaligned, but train travel is unlikely to face any form of mishap.
Trains can actually get you everywhere, the only thing is that they can't cross oceans and most remote areas don't have access to trans.
But if you have a tight budget and you want to travel within the continent, city to city then they are good option that you should try, and play games at https://www.francaisonlinecasinos.net/machine-a-sous/
Here are some of the reasons that you need to consider taking a train to your next destination.
Cost
In some countries trains are very cheap. But that's not the case in the US. In the USA trains are not cheap, but in general terms they are cheaper than a plane especially when it comes to short distances.
Moreover, most train stations offer its passengers discounts on different destinations. Nevertheless, children under 2 years old ride for free whereas kids from 2 to 15 years will ride half price. Above all, train prices are very stable compared to other means of transport.
Sanity
When it comes to other means of transport such as airplane and buses you will get to stand in long check-in lines. But you will never see such at train stations. In most cases, at train stations you will just get your ticket and just walk in the train without any hassle. This offers the best sanity any passenger would love to have.
Comfort
Train rides are smooth sailing, the seats are roomy enough for you to sit, relax and enjoy your journey. At the same time, you have the best chance to play best online keno casino games in peace without any form of disturbance.
FRSC Commences Enforcement Of NIN In Driver's Licence Processing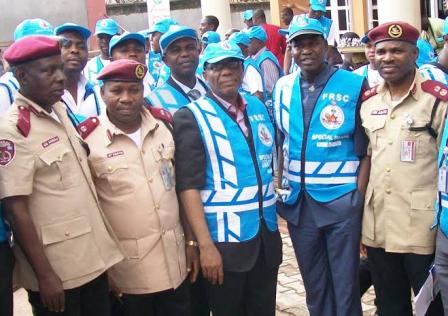 Following the Federal Government's directives on the harmonisation of citizens' data by relevant agencies, the Federal Road Safety Corps (FRSC) had in compliance with the directives earlier put members of the public on notice.
As a follow up to that, FRSC Management has resolved that effective December 21, 2020, all applicants for the National Driver's Licence in Nigeria must present the National Identification Number ( NIN) from the National Identity Management Commission (NIMC) before they can be captured for any class of the licences produced by the FRSC.
According to the press release signed by the Assistant Corps Marshal Bisi Kazeem, all driver's licence applicants are therefore, expected to present their National Identification Number (NIN) from the date, before they can be attended to, adding that there would be no waiver for anyone.
Bisi further stressed the need for a harmonised database on citizens' information which he said is critical to resolving the challenges of identifying individuals to assist security agencies in data collation and quick retrievals to address some of the national security challenges.
He called on members of the public particularly, those going for their driver's licence processing to take note of the directives and carefully follow the procedures for obtaining their NIN from the National Identity Management Commission (NIMC) which must be verified to be authentic, before action can be taken on their application for the licences.
Kazeem further stated that all numbers presented by the applicants must correspond with what NIMC issued to individuals for a harmonised database.
The Corps Public Education Officer solicited the cooperation of members of the public to make the policy a success in the collective interest of the nation and commitment to building and maintaining a credible national database on citizens.
He assures that FRSC remains committed to supporting the Federal Government in its resolve to tackling the challenges of citizens' identification and national security challenges.
While reassuring the driver's licence applicants of improved services at the licence processing centres across the country, the FRSC spokesperson reiterated the earlier messages of Corps Marshal Oyeyemi that improved service delivery remains the center point of the corps' operations.
He further stressed that with due compliance by all driver's licence applicants, the process of physical capturing at the licence processing centre would be smooth in line with the improved processes put in place.
Monarch Tasks RSG, NDDC On Chokota-Umuebulu Road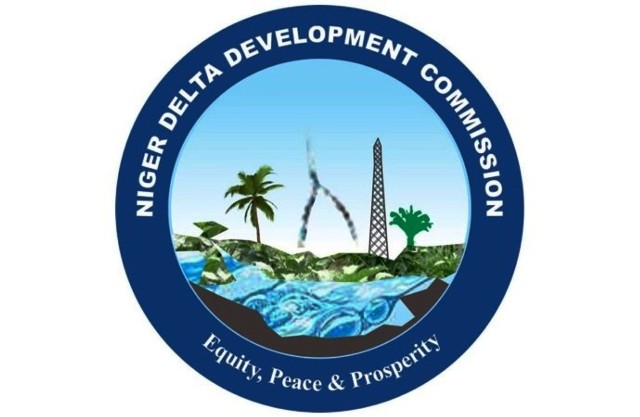 The Onye Ishi Ala Chokota in Etche Local Government Area of Rivers State, Eze I.S. Wekeh, has appealed to the Rivers State Governor, Chief Nyesom Wike, and the Niger Delta Development Commission (NDDC) to add Chokota-Ikwerengwo-Umuebulu Road to their respective priority projects with a view to rehabilitating the road.
Eze Wekeh who made the appeal recently while speaking with newsmen urged the state government to come to the aid of the residents in the area, saying the area hosts several oil wells mined by Shell Petroleum Development Corporation (SPDC), therefore playing a key role in the revenue generation of the nation.
According to him, "during the time the present state government flagged-off the construction of Igbo-Rumuokwurusi Road, there was an assurance that Chokota-Ikwerengwo-Umuebulu Road will be rehabilitated, but we are still hopeful that the road is still dear to his heart, as we are still expecting result. I am also appealing to NDDC to come to the aid of the inhabitants of the area as well as the multinational corporation operating in the area".
A resident in the area, Mrs Adaku Amadi, who spoke to The Tide, said "Things are very difficult here for us due to the bad road. Our mothers use to go to the farm with bicycle or motor cycle and they usually fall on the bad road. Some pregnant women will deliver without any medical treatment because of lack of access to medication due to bad road. So we are appealing to government to help us alleviate this suffering by rehabilitating the road".
Another resident in the area, Mr Paul Wosu, said "my brother, we use to suffer here and we are expecting government to do something, even NDDC as an interventionist agency to come to our aid. Now you can drive in because everywhere is dry, but during the rainy season, you can not dare it, because the flood will drown you. We are still appealing for positive response from the relevant authorities".
It would be recalled that the NDDC had sometime in 2006 promised to fix the road as part of their priority projects, but could not mobilise to site till date a result, the state government promised to rehabilitate the road.