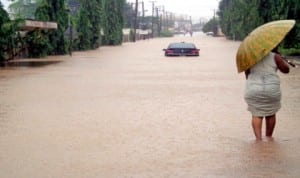 Tragedy struck in Yenagoa,
the Bayelsa State capital last Tuesday, whenfumes from the popular, 'I pass-my-neighbour' generator killed two friends.
The two friends, both female, identified as Patience Augustine and Esther were found dead in their room.
Miss Augustine, aged 20, is said to be a  daughter of a senior officer at the state police command and hailed from Khana Local Government Area of  Rivers State was until her death a student of Community Secondary School, Swali, in Yenagoa Local Government Area of Bayelsa State.
While Esther, aged 35, an indigene of Ondewari, in Southern Ijaw Local Government Area of Bayelsa State, was until her demise, a trader who dealt in kerosene and sachet water at Swali market.
The victims were said to have left a generator running in the corridor of their home and slept off while watching television programmes .
According to reports, the late Esther was not feeling fine and had asked her friend, Patience to come over and pass the night with her when tragedy struck.
Other residents, of the premises became curious when the two friends did not come out in the morning.
When their door was forced open by their  neighbours , they discovered their lifeless bodies on the bed and thereafter raised alarm that attracted others.
The corpses have been deposited in the hospital morgue for autopsy, The Tide was told.
When contacted, the state Police Public Relations Officer, Mr. Alex Akhigbe, confirmed the incident and said further investigations on the incident was on going.