Roads Rehabilitation: Aba Residents Urge Govt To Monitor Firms
A cross section of Aba resi
dents have called on Abia State Government to monitor firms rehabilitating roads in the city, to ensure adherence to the contract specifications.
The respondents said that in spite of government's interest in the rehabilitation of roads in Aba, it should put a monitoring mechanism in place to ensure that the jobs were done according to specifications.
The residents, in separate, interviews with our correspondent in Aba recently, noted that ineffective supervision and monitoring were the bane of perennial road dilapidation after rehabilitation.
In his comments, Mr Sunny-James Ede, a businessman, said: "I have not seen this type of road rehabilitation before; if you give me a job to do, you should be coming to the site to see if what you asked me to do, is what I am doing.
"When I was in Israel, I worked with a construction company there called Hilcon. They dry out water on any road before they start work but that is not the case with these construction companies in Aba.
"Government should not go to sleep after giving these contracts expecting that the work will go on as planned without monitoring and inspecting the work'', he said.
A fabrics dealer on Jubilee road, Mr Martin Nwakamma, said that the construction companies should be checked to ensure that they do not continue the destruction of what Late Gov. Sam Mbakwe did.
"If you look at the one they have done, you will see how they destroyed the area that the governor of former Imo State, Chief Sam Onunaka Mbakwe did.
"But when you ask them to reconstruct it to the standard that Mbakwe did the job, they cannot do it and this should not be allowed to continue'', Nwakamma said.
Mr Prince Uchenna, another trader, said that the companies were not working according to the specification given to them.
"You can see here that when they come today and pour sand and gravel on it, they leave it and go, making it easy for the rain to wash away'', he said.
Uchenna also observed that the lack of suitable drainage systems in Aba was responsible for the quick failure of rehabilitated roads in the city.
He urged the government to de-silt the blocked drains in the city before rehabilitating the roads, to ensure that they did not fail after one week of its rehabilitation.
"You can see that they have rehabilitated Jubilee and Faulks Road by Omenazu Street almost thrice since January 2013, yet the roads keep washing away,'' he said.
In his view, Mr Onyekwere Okorie, said that the contractors were working according to the specifications given to them by the government.
"If they were asked to do a better job, they would do it because we have seen local construction companies in Enugu that do quality jobs.
"If you go to these companies, you will see civil engineers. So it is not as if they cannot do it better but what they are doing is what they were asked to do and you cannot question them'', Okorie said.
He called on government to provide more refuse bins at strategic places in Aba to ensure proper disposal, to reduce the clogging of drains with refuse.
Okorie noted that it was the only way to guarantee easy flow of water and preserve the rehabilitated roads for a long time.
Our correspondent reports that some roads recently rehabilitated in Aba failed before they were two weeks old, with deep pot holes.
Reasons Why Train Travel is the Best
Train travel is one of the most underrated form of long-distance travel available. Well, there are moments whereby air travels will face its own ups and downs. Cars can also easily go misaligned, but train travel is unlikely to face any form of mishap.
Trains can actually get you everywhere, the only thing is that they can't cross oceans and most remote areas don't have access to trans.
But if you have a tight budget and you want to travel within the continent, city to city then they are good option that you should try, and play games at https://www.francaisonlinecasinos.net/machine-a-sous/
Here are some of the reasons that you need to consider taking a train to your next destination.
Cost
In some countries trains are very cheap. But that's not the case in the US. In the USA trains are not cheap, but in general terms they are cheaper than a plane especially when it comes to short distances.
Moreover, most train stations offer its passengers discounts on different destinations. Nevertheless, children under 2 years old ride for free whereas kids from 2 to 15 years will ride half price. Above all, train prices are very stable compared to other means of transport.
Sanity
When it comes to other means of transport such as airplane and buses you will get to stand in long check-in lines. But you will never see such at train stations. In most cases, at train stations you will just get your ticket and just walk in the train without any hassle. This offers the best sanity any passenger would love to have.
Comfort
Train rides are smooth sailing, the seats are roomy enough for you to sit, relax and enjoy your journey. At the same time, you have the best chance to play best online keno casino games in peace without any form of disturbance.
FRSC Commences Enforcement Of NIN In Driver's Licence Processing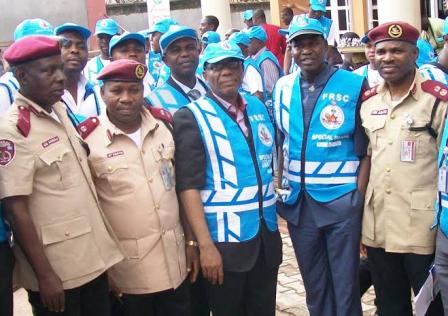 Following the Federal Government's directives on the harmonisation of citizens' data by relevant agencies, the Federal Road Safety Corps (FRSC) had in compliance with the directives earlier put members of the public on notice.
As a follow up to that, FRSC Management has resolved that effective December 21, 2020, all applicants for the National Driver's Licence in Nigeria must present the National Identification Number ( NIN) from the National Identity Management Commission (NIMC) before they can be captured for any class of the licences produced by the FRSC.
According to the press release signed by the Assistant Corps Marshal Bisi Kazeem, all driver's licence applicants are therefore, expected to present their National Identification Number (NIN) from the date, before they can be attended to, adding that there would be no waiver for anyone.
Bisi further stressed the need for a harmonised database on citizens' information which he said is critical to resolving the challenges of identifying individuals to assist security agencies in data collation and quick retrievals to address some of the national security challenges.
He called on members of the public particularly, those going for their driver's licence processing to take note of the directives and carefully follow the procedures for obtaining their NIN from the National Identity Management Commission (NIMC) which must be verified to be authentic, before action can be taken on their application for the licences.
Kazeem further stated that all numbers presented by the applicants must correspond with what NIMC issued to individuals for a harmonised database.
The Corps Public Education Officer solicited the cooperation of members of the public to make the policy a success in the collective interest of the nation and commitment to building and maintaining a credible national database on citizens.
He assures that FRSC remains committed to supporting the Federal Government in its resolve to tackling the challenges of citizens' identification and national security challenges.
While reassuring the driver's licence applicants of improved services at the licence processing centres across the country, the FRSC spokesperson reiterated the earlier messages of Corps Marshal Oyeyemi that improved service delivery remains the center point of the corps' operations.
He further stressed that with due compliance by all driver's licence applicants, the process of physical capturing at the licence processing centre would be smooth in line with the improved processes put in place.
Monarch Tasks RSG, NDDC On Chokota-Umuebulu Road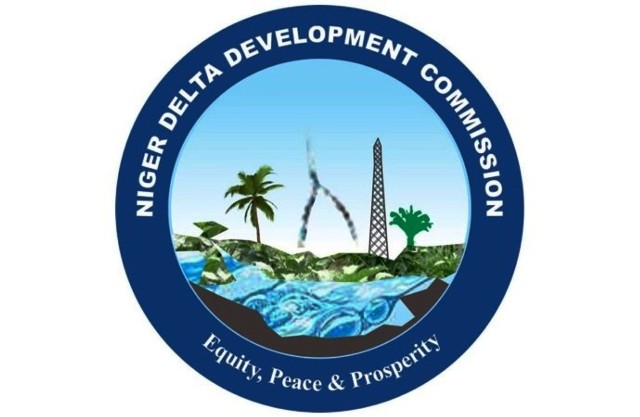 The Onye Ishi Ala Chokota in Etche Local Government Area of Rivers State, Eze I.S. Wekeh, has appealed to the Rivers State Governor, Chief Nyesom Wike, and the Niger Delta Development Commission (NDDC) to add Chokota-Ikwerengwo-Umuebulu Road to their respective priority projects with a view to rehabilitating the road.
Eze Wekeh who made the appeal recently while speaking with newsmen urged the state government to come to the aid of the residents in the area, saying the area hosts several oil wells mined by Shell Petroleum Development Corporation (SPDC), therefore playing a key role in the revenue generation of the nation.
According to him, "during the time the present state government flagged-off the construction of Igbo-Rumuokwurusi Road, there was an assurance that Chokota-Ikwerengwo-Umuebulu Road will be rehabilitated, but we are still hopeful that the road is still dear to his heart, as we are still expecting result. I am also appealing to NDDC to come to the aid of the inhabitants of the area as well as the multinational corporation operating in the area".
A resident in the area, Mrs Adaku Amadi, who spoke to The Tide, said "Things are very difficult here for us due to the bad road. Our mothers use to go to the farm with bicycle or motor cycle and they usually fall on the bad road. Some pregnant women will deliver without any medical treatment because of lack of access to medication due to bad road. So we are appealing to government to help us alleviate this suffering by rehabilitating the road".
Another resident in the area, Mr Paul Wosu, said "my brother, we use to suffer here and we are expecting government to do something, even NDDC as an interventionist agency to come to our aid. Now you can drive in because everywhere is dry, but during the rainy season, you can not dare it, because the flood will drown you. We are still appealing for positive response from the relevant authorities".
It would be recalled that the NDDC had sometime in 2006 promised to fix the road as part of their priority projects, but could not mobilise to site till date a result, the state government promised to rehabilitate the road.