Stamp Of Intolerance …That Reps' Show Of Shame
When, in one of his works, The Devil's Dictionary, 1906, the famous romanticist and fiery American writer, Ambrose (Gwineth) Bierce, 1842-1914 described politics: "as a strife of interests masquerading as a contest of principles: The conduct of public affairs for private advantage," I thought it was an unfair generalisation. There should be me thought a few whose sojourn into politics may not entirely be driven by personal desires and appetites, Nigeria inclusive.
But politics, especially in the past few months has eroded my confidence that there indeed could be sourced herefrom reasonable numbers that form an aberration to the rule. It is even most painful that those the populace depend upon to make the marked difference in civilised  culture and defence of democratic ethos have themselves become not only the problem, but indeed soldiers in battle to kill democracy.
Last Tuesday, Nigerians watched with disbelief, shame and disappointment, as a near-repeat of the war on the floor of the Rivers State House of Assembly was re-enacted when, supposed Honourable members of the House of Representatives shamefully dramatised their stamp of intolerance over an issue as minor as a visit of the leadership of the new faction of the ruling Peoples' Democratic Party, along with seven state governors. The delegation was guest of the PDP caucus in the House, to which it hoped to discuss some lingering grievances.
What followed afterwards was shameful. Live on National Television, Honourable members who should demonstrate the highest level of civility, tolerance, respect for laws, and indeed political patience were seen shoving, jabbing and threatening fire and brimstones in the most foul of languages.
Coming at a time Nigeria seems to be facing some of the biggest threats to her own democracy, when, there seems no single common-ground for any honest national discurse without witnessing the dull colours which 2015 now represents, and above all when, the economy is begging for timely address and attention, the House showed lack of statesmanship.
No doubt, an expression of the larger political picture driven by individual greed and aspirations, the political class seems bent, not just on self-destruct but also to ensure that Nigeria is made utterly ungovernable. Is this what democracy is all about? By constantly heating-up the polity and creating artificial insecurity that presents Nigeria as the worst government on earth?
Virtually, no day passes without one form of betrayal, conspiracy, threats, alarms, media wars or violent exchanges among members of the political class. And without much exception, almost all carry on with such impunity that aptly questions the politicians' respect for the rule of law.
And because most of their actions are driven by personal ambitions and greed' they are resolute on making reconciliation impossible. Strangely, these are elected representatives of the people depended upon to make real meaning out of the 14 years of unbroken democratic experience, by investing all their time and energy articulating, planning and implementing programmes that frontally address state and national issues, barely two years into their four-year tenure.
Unemployment is at all-time high. Rivers State Governor Rotimi Amaechi was recently quoted as saying that it was 70 percent while Finance Minister, Okonjo-Iweala insists it was 68%. These are worrisome figures for a country that has made fortunes out of oil and gas: University education has remained stalled on account of a lingering industrial dispute between the Federal Government and ASUU. The impasse should worry the National Assembly because in a dispute of the kind, a third party intervention could be meaningful.
But no, Honourable members are busy playing politics, grandstanding and posturing to secure their seats or get bigger stools. They are not worried that the projected two million barrels per day oil production upon which the 2013 budget was based had been virtually impossible on account of fall in production actuated by trans-national oil theft, pipeline vandalism and indeed frequent attacks on oil facilities.
What of the threat which Boko Haram has posed to the Nigerian nation for years now? On near daily basis, fellow Nigerians in uniform are battling terrorists, many of them paying the supreme sacrifice for a united Nigeria yet the same political class, responsible for the violent monster in the land, seems unrepentant. Rather than form proactive synergy in tackling the burning security concerns through good laws, votes for proper funding and indeed addressing the people's basic needs that often fuel militancy, elected representatives see bigger priorities in playing divisible politics.
To them, Nigeria can boil, bend or even break if their political desires are not met. The other day, even before the registration of what became the All Progressive Alliance (APC), one-time disgraced governor of old Kaduna State, Alhaji Balarabe Musa threatened that Nigeria would reverse to military rule should the APC not win the 2015 general elections. On his own account, if that fails, Nigeria would be made so ungovernable that everyone would either seek a hiding place or go their separate ways.
For his age and political pedigree as a failed politician, an ex-governor who, unable to demonstrate maturity in his dealings with the state's legislature was impeached by members of the Assembly, the first and only Governor to be independently impeached by an Assembly, his goofs ought to be ignored.
But how can one explain the threats by former militant war-lord Asari Dokubo, that there would be bloodbath if President Goodluck Jonathan is denied the opportunity to seek re-election. What talk is that?
Who told Dokubo that the Niger Delta alone can decide the re-election of Jonathan in a country of nearly 170 million people, six geo-political zones, 36 states and countless other interests? In what way would Dokubo's threats enhance Jonathan's success? Or like Balarabe Musa, is he merely seeking political relevance? At the risk of heating up the polity? Who benefits from such avoidable political rancour and hate-filled vituperations?
In his address to welcome his distinguished colleagues from a two-month recess last week Tuesday, Senate President David Mark urged the political class to resist attempts by those he described as 'political jobbers' bent on over-heating the polity for selfish interests.
"It is disheartening that the elections of 2015 are two years away, but political jobbers and sycophants have prematurely seized the political space and are being allowed to set the tone of national discourse.
"This is an unnecessary and avoidable distraction. They are only out to feather their own nests and unduly overheat the polity," Mark lamented, and called on security agencies to take any threat bordering on treason seriously and thoroughly investigate such with a view to taking appropriate measures irrespective of who the culprits were.
When on the heels of the 2011 elections, former military Head of State, Major General Mohammadu Buhari threatened that the baboon and the monkey would be soaked in blood if he lost, the security operatives found no crime committed. And since the greatest incitement to crime is the hope of escaping punishment, Balarabe Musa and Asari Dokubo have joined the party of threat-mongers. Who knows who the next entrant shall be?
This is why Mark's call on the security agencies is most timely and one they must treat with all sense of urgency and responsibility. There is not much, many hope to benefit from a Nigeria that is divided, ungovernable and indeed backward.
With this on their minds, members of the House of Representatives and indeed the political class ought to be busy preaching unity not division, love not hate, accommodation not intolerance and indeed service not mere political grandstanding. A failed House of Representatives is a big danger to our Democracy, because unlike a state House of Assembly whose duties may be performed by the National Assembly in terms of grave crises, the Lower House of Nigeria's bicameral legislature provides no other alternative and that will also cripple the Senate.
My Agony is that the political class has taken the joke of constantly heating-up the system a little but too far, not knowing that in times of violent change which careless talks often engender, the political class and indeed the media are often primary victims. For once, lets stay-off the idea of 2015 and have a single-honest conversation on how to move Nigeria forward.
The thoroughly polarised Nigeria I see today, cannot achieve that.
90% Of Money Laundered Via Real Estate, EFCC Reveals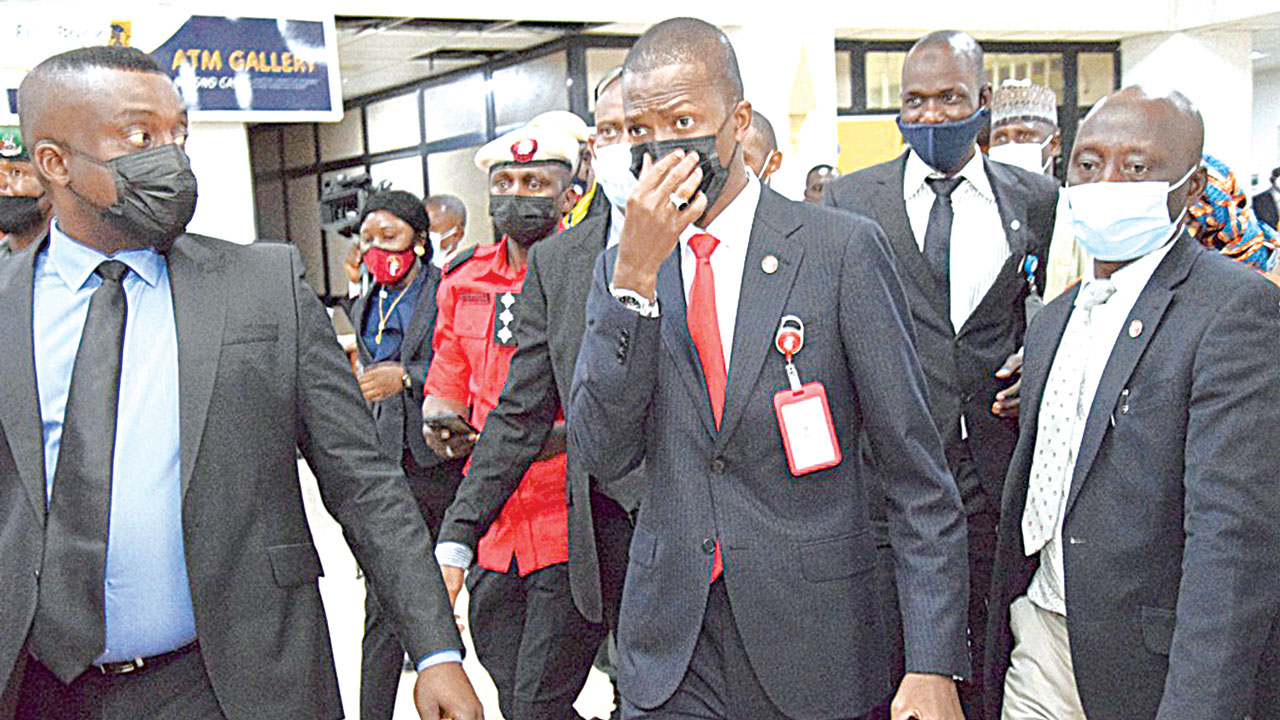 The Economic and Financial Crimes Commission (EFCC) says about 90 per cent of money laundering is done through the real estate sector.
The commission's Chairman, Abdulrasheed Bawa, stated this while featuring on Channels TV's Sunrise Daily, yesterday,
According to him, although the sector is monitored via the special control unit, more needed to be done.
According to Bawa, "One of the problems we have now is the real estate. 90 to 100 per cent of the resources are being laundered through the real estate."
He said there are so many issues involved, but that they were working with the National Assembly to stop what he called "the gate keepers" as there would be reduction in looting if there is no one to launder the money.
Bawa, the EFCC boss, gave an example of a minister who expressed interest in a $37.5million property a bank manager put up for sale.
He said, "The bank sent a vehicle to her house and in the first instance $20million was evacuated from her house.
"They paid a developer and a lawyer set up a special purpose vehicle, where the title documents were transferred into.
"And he (the lawyer) is posing as the owner of the property. You see the problem. This is just one of many; it is happening daily."
The EFCC chairman also revealed that he receives death threats often.
Asked to respond to President Muhammadu Buhari's frequent "Corruption is fighting back" expression, Bawa said he was in New York, USA, last week, when someone called to threaten him.
"Last week, I was in New York when a senior citizen received a phone call from somebody that is not even under investigation.
"The young man said, 'I am going to kill him (Bawa), I am going to kill him'.
"I get death threats. So, it is real. Corruption can fight back," he said.
On corruption in the civil service, he said there were a lot of gaps, especially in contracts processing, naming "emergency contracts" as one.
Bawa said, "A particular agency is notorious for that. They have turned all their contracts to emergency contracts."
However, he said, EFCC has strategies in place to check corruptions, one of which is "corruption risk assessments of MDAs".
According to him, "I have written to the minister and would soon commence the process of corruption risk assessments of all the parastatals and agencies under the Ministry of Petroleum Resources to look at their vulnerability to fraud and advise them accordingly."
Asked if the scope of corruption in the country overwhelms him, Bawa, the EFCC boss said, "Yes, and no."
We've Spent N9bn To Upgrade RSUTH, Wike Confirms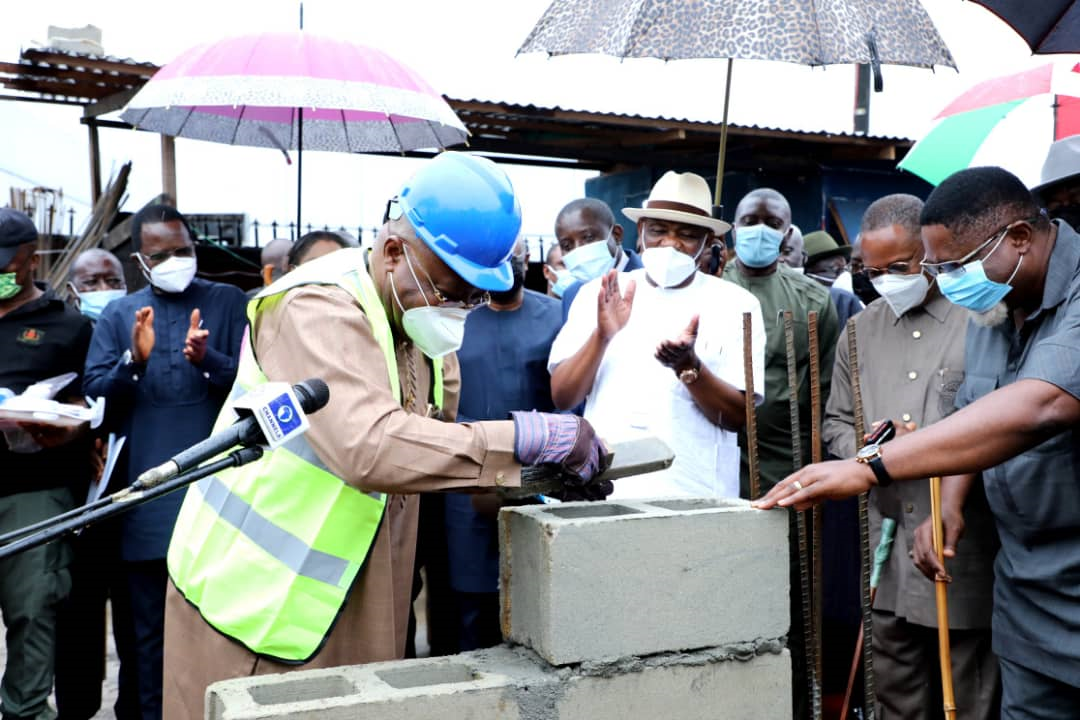 The Rivers State Governor, Chief Nyesom Wike, says his administration has spent N9billion in upgrading structures and installation of new equipment at the Rivers State University Teaching Hospital (RSUTH).
He said the fact that 40 per cent of the 2021 budget of the state is dedicated to provision of quality healthcare delivery was a further demonstration of the priority placed on the sector.
Wike made the explanation at the foundation laying ceremony for the construction of a Renal Centre at RSUTH, last Friday.
The governor said he made promise to Rivers people that the best would be provided to them in all sectors of the society within his capability because of the mandate they gave to him.
"As we came on here, I just looked around and I see the changes in this teaching hospital. I can say that we have put not less than N9billion in this teaching hospital.
"If you look at the budget, the health sector alone, what it's taking from the Rivers State Government is not less than 40 percent of the 2021 budget."
Speaking further, Wike said the state government cannot afford to implement free medical service programme in the present economic circumstance.
While dismissing the request for a subvention for RSUTH, Wike, however, commended the chief medical director and his team for their commitment to turnaround the fortunes of RSUTH.
"I have never seen anywhere that health services can be totally free. They're telling me that people who come here can't pay. I have never declared that this state is going to take over the health fees of anybody."
Also speaking, the former Minister of Transport, Dr. Abiye Sekibo, who performed the flag-off, noted that Wike's achievements in the health sector in particular, surpass what former governors of the state had done.
Sekibo said that the governor has given equal attention to every section of the health sector by providing complete health infrastructure that was positioning the state as a medical tourism destination in Nigeria.
Earlier, the Rivers State Commissioner for Health, Prof Princewill Chike, lauded Governor Nyesom Wike for his interest in the health of Rivers people.
He noted that the renal centre, when completed, would become another landmark development project in the health sector that would handle and manage all kidney-related ailments.
In his remarks, the Chief Medical Director of the Rivers State University Teaching Hospital, Dr. Friday Aaron, commended Wike for approving the renal centre.
Aaron explained that chronic kidney disease was a major burden globally with estimated 14 million cases in Nigeria.
According to him, over 240,000 of these cases require renal replacement therapy in the form of dialysis and renal transplant.
The CMD said the building that would house the centre was expected to be completed in six months and consists of two floors.
The ground floor, according to him, would house the haemodialysis unit with eight haemodialysis machines.
He further explained that the first floor of the centre would house the surgical component where most of the sophisticated equipment for kidney transplant would be installed.
Aaron said Wike has released the funds required to build, equip the centre as well as for the training of personnel locally and internationally.
Power Generation Falls 23% To 3,172MW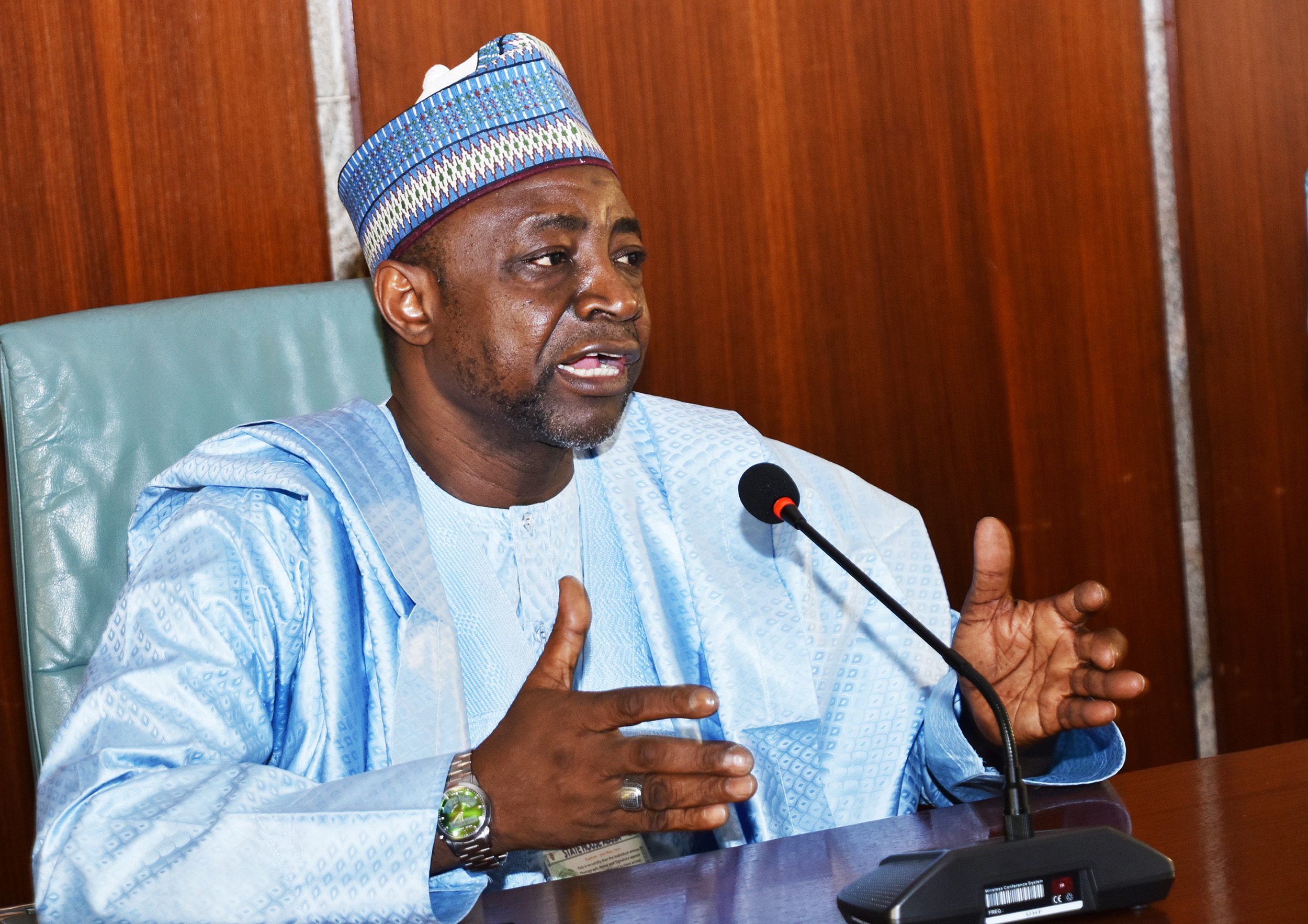 Power supply in Nigeria has failed to improve on last week's performance, as it fell by 22.9 per cent from peak generation of 4,115Megawatts on Saturday to 3,172.20MW as at 5pm, yesterday, latest data from the System Operator has shown.
According to the data, most power plants were operating far below capacity due to gas shortage with Olorunsogo Power Plant 335MW capacity; and Sapele Power Plant, 450MW capacity; completely out.
Egbin was generating at 746MW; Omoku 37.20; Omotosho (NIPP) at 105MW; while Afam was generating at 80MW.
The data showed that on the average power generation in the past seven days were 4,120.9MW on Sunday, June 6; 4,249.4 on Monday, June 7; 4,000.9MW on Tuesday, June 8; 3,720.7 on Wednesday, June 9; 3,517 on Thursday, June 10; 3,765MW on Friday, June 11; and 4,115MW on Saturday, June 12.
The International Oil Companies (IOCs), had last warned that despite Nigeria's huge gas reserves a lot needs to be done to attract investment to the sector to develop gas reserves to boost power generation in the country.
Speaking at the just concluded Nigeria International Petroleum Summit, the Chair, Shell Companies in Nigeria/MD SPDC, Osagie Okunbor, said with 203trillion Cubic Feet of gas reserves, what was needed in the country is to deliver projects that would produce the gas.
"The challenge is not just growing the reserves but in producing these reserves for the benefits of our country. Essentially growing the reserves and delivering on the production is a function of two or three elements.
"I like to see infrastructure that is required for the development of these resources at two levels. Soft infrastructure is often the one that is more important than and that is the one that is actually drives most of what you see at site."
"Soft infrastructure refers to the enabling environment and nothing pleases me as much seeing both the Senate President and the speaker of the house give very firm commitments about trying to pass the PIB this month.
"That is probably the big one of the enabling environment to provide the kind of stability we also need all sorts of other issues we need to that we have discussed severally in terms of sanctity of contract, stable policies and collaboration and I think we are well on our way there", he added.