Okala, Okagbue Mourn Achebe
Former goalkeeper of Green Eagles, Emmanuel Okala and former coach of Cranes of Uganda, Harrison Okagbue have joined other soccer lovers in mourning the late Philip Achebe, popularly called "Mr Football.''
Achebe, three-time Secretary-General of the then Nigeria Football Association (NFA), died on March 9 in the U.S., aged 83.
He will be buried on Friday in his home town, Ogidi in Anambra.
Okala, who spoke to newsmen in Awka, described Achebe as an encyclopaedia of Nigerian football.
He said Achebe had contributed his quota to the development of football in the old Anambra and Nigeria as a whole as the secretary-general of NFA.
He noted that Achebe was associated with the country's victories in the 1970s and 1980s, particularly the second All Africa Games in 1973 in Lagos where Nigeria won the football gold medal.
"Achebe tried his best, he was well respected, and he travelled far and wide in pursuit of excellence in Nigerian football.
"He helped Nigeria in the successes we had in those days more particularly during the second All Africa Games, where we won gold in 1973.
"We shall miss a lot in such an encyclopaedia of Nigerian football.
"He has gone to join his ancestors, it is so painful, but it is the will of God that must prevail and what can we do?"
He expressed the hope that both the Federal and Anambra Governments would give him a befitting burial and immortalise him.
Also, Okagbue lamented Achebe's death, saying he would forever be missed in Nigerian football circle.
Okagbue, who also coached Udoji United FC Awka and El Kanemi Warriors of Maiduguri, said the late administrator knew football very well.
He said Achebe contributed immensely to the exploits of Enugu-based club, Rangers International, noting that his demise remained a "huge blow.''
"He was administratively in-charge of Rangers International; it was during his reign that laurels were won by Rangers.
"People admired him, and he was good everywhere, physically fit all the time, mentally alert and he could  advise well.
"It baffles me that Nigeria failed to send people to understudy seasoned people like POC Achebe.
"If somebody had understudied him and got three quarters of what he knew, Nigerian football situation would not have been as it is.
"But nobody is around to take up from where he stopped, Nigeria should develop a culture of understudying people who are good so that there could be continuity, we will miss POC," Okagbue said.
'Super Eagles Coach Lacks Class'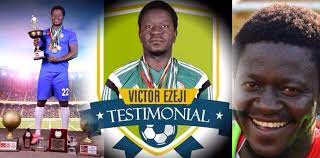 Former Nigeria international, Victor Ezeji, has slammed Gernot Rohr, describing the German as a coach who has not improved the Super Eagles, with reference to their style of play and talent management.
Rohr recently helped the three-time African champions qualify for the 2022 Africa Cup of Nations in Cameroon after their third-place finish at the 2019 tournament in Egypt.
Despite the team's success, the former Enyimba striker said the tactician, who has been at the helm since 2016, has not impacted the Super Eagles with a particular style of football and he lacks the class to co-ordinate the players.
Ezeji expressed his frustration after Rohr's men failed to score a goal in their twin friendlies against Cameroon. They suffered a 1-0 loss against the Indomitable Lions last Friday before playing out a goalless draw on Tuesday.
"I have never been a fan of Gernot Rohr but the truth is, sometimes it is not even about the result and sometimes, your team can play very well and lose, people could say they lost and there is prospect for the team," Ezeji told news men.
"But in the case of this Gernot Rohr's team, they are not playing very well and they are not winning; so, people will definitely complain. We have known our Super Eagles to have flair when playing, but that has not happened under him, whichever way he wins his game.
"There is no flair in their game, I think he is done with the team if you ask me because he is not showing anything, no class. We've got the players but I think what we lack is who co-ordinates them."
Last year May, Rohr agreed on a two-and-half-year contract extension to remain as Super Eagles coach with the target of guiding the country to the 2022 Fifa World Cup in Qatar and also win the 2022 Afcon.
Ezeji argued that the former Bordeaux manager has not been a success in Nigeria and he recalled how indigenous coaches Christian Chukwu also led the country to a third-place at 2004 Afcon before Stephen Keshi's side triumphed at the 2013 edition in South Africa.
"I don't know what his contract with the NFF looks like but personally, I don't think he has achieved anything because even our indigenous coaches got to third at Afcon and we became the continent's champions," he continued.
"In his own case, third-place is not enough at all with the kind of personnel and abundant of talents we have in Nigeria presently, he should do better. As I stated earlier, it is not about winning the cup but it is about playing good football and there are ways you do that.
"Remember Imama's [Amapakabo] U23 boys' game against Libya in Asaba [U23 Afcon qualifier in March 2019], we needed three goals to go through but after the first-half, everybody was like even if they did not get through we are satisfied with their performance but the boys got the result and advanced.
"We need to start seeing that kind of performance in our Super Eagles, nobody has any confidence now that even if we play market women they will win. We need to have that confidence in our team and be rest assured of good football against any opponent."
350 Golfers Set For IBB Golf Captain's Tourney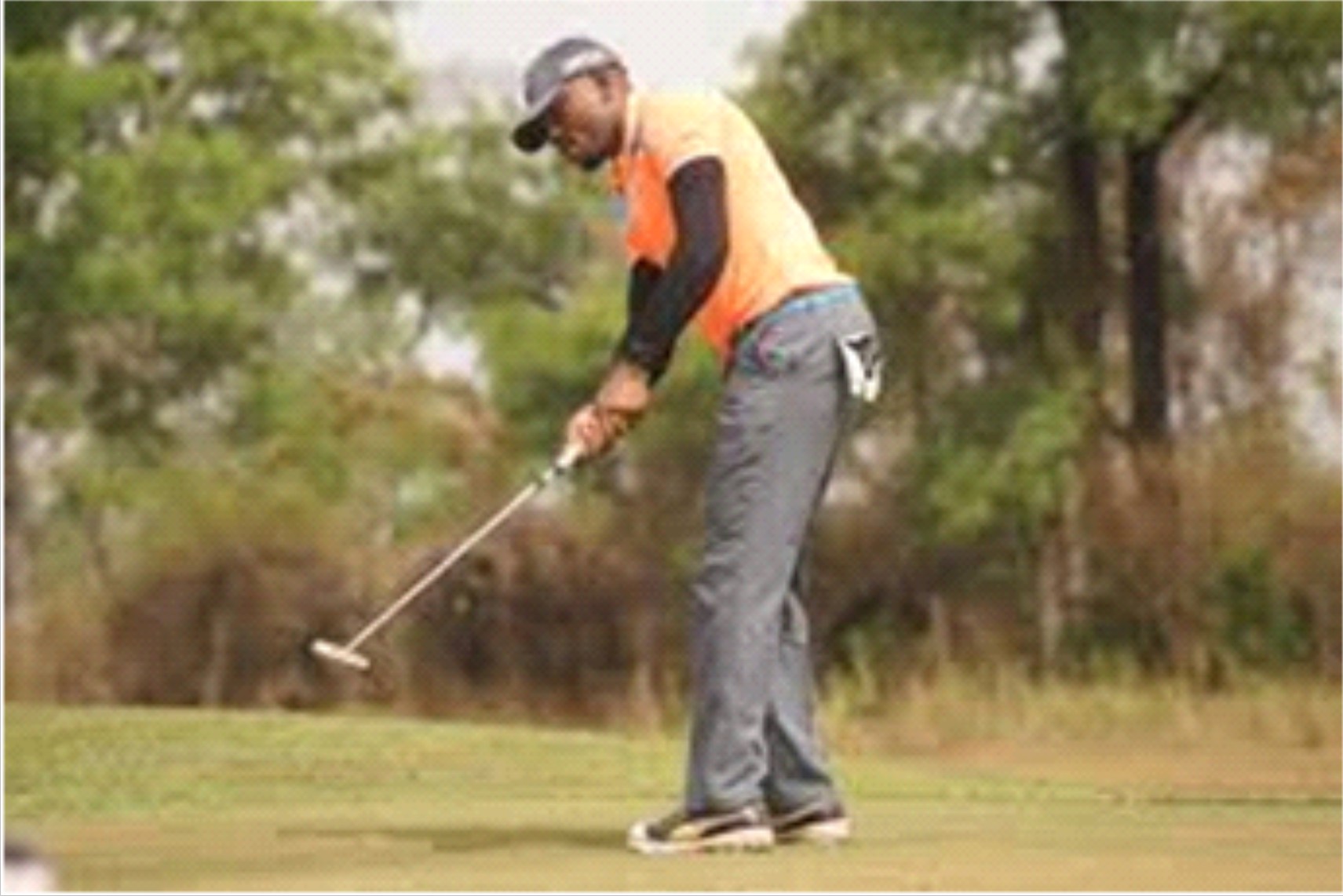 No fewer than 350 golfers and 50 tennis players will be competing in the inaugural IBB Golf and Country Captain's Tourney in Abuja.
The tourney which is expected to tee-off from Friday, June 10, to Saturday 11, 2021 at the IBB Golf and Country club which will see professional golfers battle in the Handicap 19 to 36 event while the amateur will clash in the Nest event.
According to the Chairman Organising Committee of the 2021 Inaugural IBB golf Captain's club, Olabanjo Obaleye said preparations are in top gear to host a successful tournament.
He also noted that the golfers and officials would be in adherence to all the COVID-19 protocol towards ensuring the safety of all Stakeholders.
"This tournament is to usher in the new Executive Members of the IBB golf and Country, which is done after every new executive Member is elected.
"We have gotten some sponsors for the tournament and I can tell you that they would be mouthwatering prizes for the winner and consolation prizes for best loser.
We will also have a dinner on Saturday where the prizes will be presented to the winners.
"Also we have put some modalities in place to ensure the safety of all players and Officials for the tournament." Olabanjo said.
HiFL: UNIBEN Royals Tackle UNICAL Malabites
Pace Sports and Entertainment Marketing Limited, the organisers of the Higher Institutions Football League (HiFL), has released the draws for the round of 16 games at an event held in Lagos. The games are scheduled to be held between June and September 2021.
In Week 1, AAUA Luminaries will play OAU Giants in Ondo, FUTA Tigers will tackle UNILAG Marines in Akure, LAUTECH Hunters will attempt to hunt down the FUTMINNA Transformers in Ogbomoso while KSU Steelers engages UNILORIN Warriors.
For the week 2 games, Uniben Royals will play defending champion UNICAL Malabites, IAUE Minders will tackle UNN Lions in Port Harcourt, ABU Nobles will confront UAM Tillers in Zaria while BUK Stallions slugs it out with UNIMAID Desert Warriors in Kano.
Speaking at the draws, Director, PACE Sports and Entertainment Marketing Limited, Sola Fijabi acknowledged the efforts of all participating schools and encouraged them to maintain their sportsmanlike conduct as the games go on. "We are now at a very exciting stage of the league. What was witnessed during the qualifiers was the tip of the iceberg. The schools are ready and what we assure lovers of collegiate sports is double excitement. We appreciate the support of NUGA and our sponsors Nivea Men and Minimie for their trust in HiFL and as we deliver value to all our stakeholders," Fijabi said.