Rivers Launches Into World Fashion Map …As Native, Vogue Debuts
Rivers State, particularly its capital, Port Harcourt is set for a place in the world Fashion map following the unveiling of the Port Harcourt International Fashion Week 2013, christened 'Native & Vogue'.
The Native & Vogue project is a three-day fashion week, scheduled for between September 20th and 22nd in Port Harcourt, which will subsequently become an annual event, is expected to bring together already established fashion designers from Nigeria and beyond, and up coming talents from Rivers State to showcase their various creations.
The platform will also serve as a spring board for the up coming designers to undergo tutelage under already established designers.
According to the Rivers State Commissioner of Information and Communications, Mrs Ibim Semeritari, while briefing newsmen on Wednesday in Port Harcourt, the government is powering the project in partnership with the public sector becuase of its commitment to restore the state to its lost glory and make it a destination of choice for Business, Tourism, Fashion and Entertainment.
She said that Port Harcourt used to be centre of attraction but in the recent past slipped away from reckoning. But as the Governor Chibuike Amaechi's administration is rebranding, it is looking at the elements of change and focusing on the creative economy to attract more people to the state.
The Native & Vogue is therefore, she said, a platform to harmonize the energy of Rivers' young people, provide them with new opportunities to express themselves and show what is new in the state.
"We're in the corridor of where fashion came to this part of the world and Rivers people are very fashionable, the Native & Vogue would showcase designers in Port Harcourt, take the best of Rivers and beyond and present to the world", she said.
Indeed, everybody involved in fashion, from designers, models, stylists to jewelry makers etc, everyone has space to participate and tap into the unlimited opportunities.
Former Miss World, Agbani Darego and over 60 local and foreign models will be part of the event.
The three day event will have segments for Meet & Greet, Exhibitions, Fashion Shows, Workshops and Fashion Competitions.
Prior to the event, the organisers are inviting entries from Models for the face of the Native & Vogue, male and female, who will win the sum of N599,999 prize money each.
Also, the week will witness a fashion competition for up coming designers between the ages of 18 and 40 years, who must be Rivers State indigenes or residents with proof of tax payments for taxable adults or otherwise.
Winners of this competition will be rewarded with an all expenses paid six months scholarship to the reputable Vukani Fashion School in South Africa.
The Rivers State government is partnering with three major players in the fashion sector, Neo-Mantra Limited, the principal event handler, Frank Osodis Bunor Creazioni, a key resource person and Vanguard's Allure Magazine, the principal media partner.
However, participation and sponsorship are key as other four levels of sponsorships are available – platinum sponsor – N40m and above, Gold Sponsor – N30m and above, Silver Sponors – N20m and above and Bronze Sponsor – N10m and above.
60 -Year – Old Man Commits Suicide After Assaulting Daughter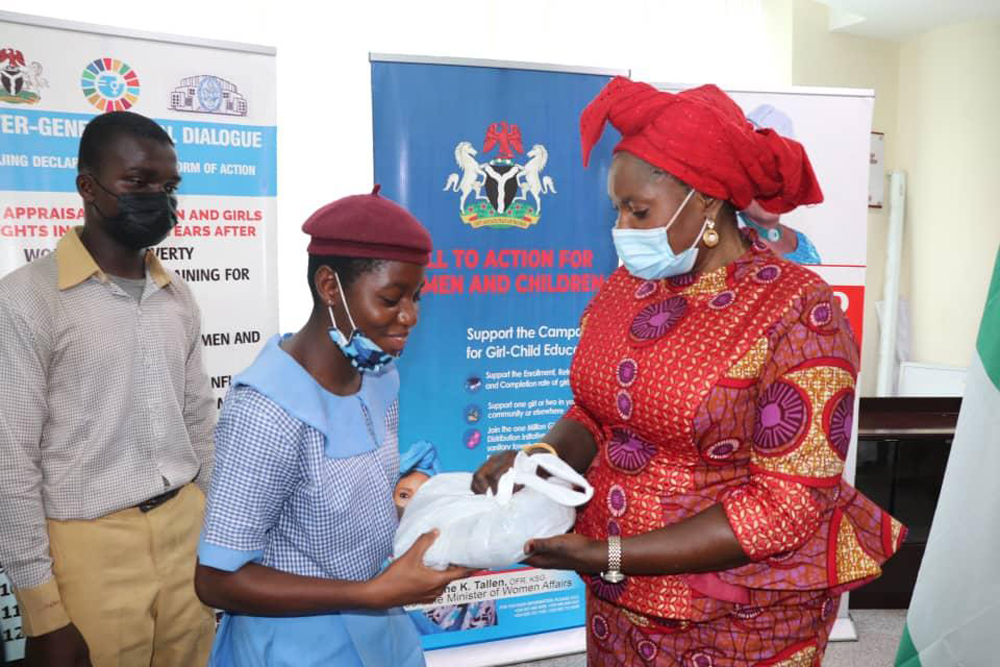 A sixty-year-old man (name withheld) has committed suicide after he was caught having sex with his biological daughter of 17 years old.
The incident occurred at Amaigbo in Nwangele Local Government Area of Imo State recently.
Report reaching The Tide, said the man denied when the news was making the rounds that he was having affair with his daughter for some years.
The Tide learnt that after his denial, the community set a close watch on him and set a surveillance on.
The cat was let out of the bag, when after about one week of his denial, he was caught on top of his daughter, having carnal knowledge of her.
According to the report, the members of his community descended on him and gave him thorough beating and stripped him naked and he was taken to the palace of the traditional ruler of the community, where they performed certain rituals to appease the land.
Apparently worried about the stigma and scandal involved, he decided to commit suicide to avoid the embarrassment he might face from the community.
When the sad news reached the wife of the man who was already in the market, out of shame, she decided to abscond.
When contacted on phone, the Imo State Commissioner of Police, Mr. Abutu Yaro said that such report had not reached his table, adding that he would find out later.
By: Joe Nwachukwu, Owerri
Women Now Drink As Much As Men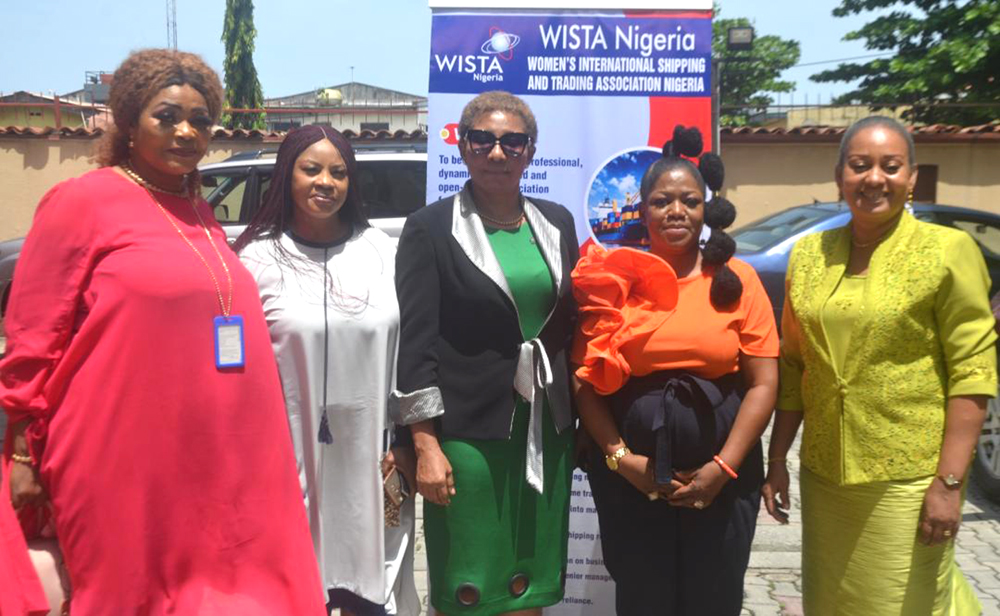 Research shows women suffer health consequences of alcohol liver disease, heart disease and cancer more quickly than men and even at lower levels of consumption.
Researchers worry the long-term effects of the Covid-19 pandemic could amplify the rise in alcohol and mental health concerns among young women.
For nearly a century, women have been closing the gender gap in alcohol consumption, binge-drinking and alcohol use disorder. What was previously a 3-1 ratio for risky drinking habits in men versus women is closer to 1-to-1 globally, a 2016 analysis of several studies suggested.
And the latest U.S. data from 2019 shows that women in their teens and early 20s reported drinking and getting drunk at higher rates than their male peers in some cases for the first time since researchers began measuring such behavior.
This trend parallels the rise in mental health concerns among young women, and researchers worry the long-term effects of the Covid-19 pandemic could amplify both patterns.
"It's not only that we're seeing women drinking more, but that they're really being affected by this physically and mental health-wise," said Dawn Sugarman, a research psychologist at McLean Hospital in Massachusetts who has studied addiction in women.
Research shows women suffer health consequences of alcohol liver disease, heart disease and cancer more quickly than men and even at lower levels .
Perhaps most concerning is that the rising gender equality in alcohol use doesn't extend to the recognition or treatment of alcohol disorders, Sugarman said. So even as some women drink more, they're often less likely to get the help they need.
Although the gender gap in alcohol consumption is narrowing among all ages, the reasons differ. For people over 26, women are increasing their alcohol consumption faster than men. Among teens and young adults, however, there's an overall decline in drinking. The decline is simply slower for women.
That may sound like progress, said Aaron White, a senior scientific adviser at the National Institute on Alcohol Abuse and Alcoholism. But it may indicate larger underlying issues.
"We have a real concern that while there might be fewer people drinking, many of those who are drinking might be doing so specifically to try to cope," White said. "And that is problematic."
Research suggests that people who drink to cope as opposed to drinking for pleasure have a higher risk of developing alcohol-use disorder. And while every individual's reasons for drinking are different, studies have found women are more likely to drink to cope than men.
From Kaiser Health.com.
Woman Sells Two Daughters For N300,000 In Ogun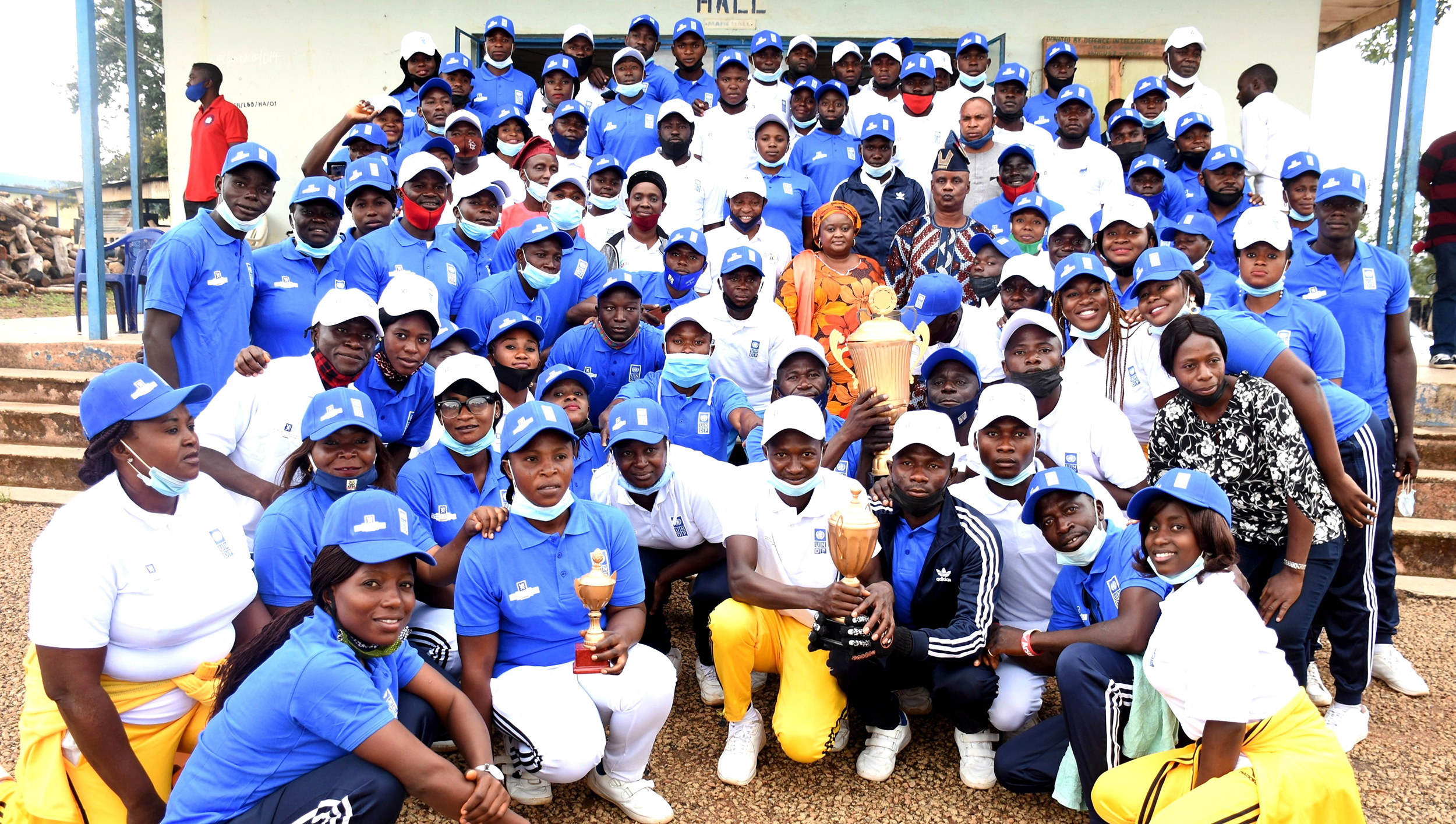 A 35-year-old housewife, Blessing Agoro, has been arrested by men of Ogun State Police Command for allegedly selling her two daughters, Semilore Agoro (four), and Deborah Agoro (two).
The suspect was arrested, following a report lodged at Redeemed Camp Divisional Police Headquarters by her husband, Oluwaseyi Agoro.
The Police Public Relations Officer in the state, DSP Abimbola Oyeyemi disclosed this in a statement, yesterday.
Oyeyemi said the husband reported that when he returned from travelling last Tuesday he couldn't find his two daughters.
The PPRO said, "The man stated further that all efforts to make his wife tell him the whereabouts of the children proved abortive, hence his report.
"Upon the report, the DPO Redeemed Camp division, CSP Alabi Akinjide, detailed his detectives to apprehend the suspect, who had already been with the camp's code of conduct department.
"On interrogation, the suspect explained to the police that her husband left home for the past two years, and while he was away, she found it difficult to cater for the two children with her other two children she had for another man.
"She stated further that while she was contemplating on what to do, one Kolawole Imoleayo introduced her to a couple in Port Harcourt who was in need of children. She sold the two daughters to the couple at the rate of N300,000.
"Her confession led to the arrest of the said intermediary, Kolawole Imoleayo. They are both assisting the police in their investigation."
The Commissioner of Police, Edward Ajogun, has ordered the transfer of the suspects to the Anti-Human Trafficking and Child Labour Unit of the State Criminal Investigation and Intelligence Department (SCID) for discreet investigation.
Oyeyemi added that Ajogun directed that the children must be rescued and brought back to their parents as soon as possible.