RSG Partners Private Sector On Health
Rivers State Government has reiterated its position on partnering with the private sector on health promotional activities in the state.
Giving the hint at the opening ceremony of Community Health Awareness Campaign organised by Total Exploration and Production Nigeria Limited (TENG) for Eneka and Rukpokwu communities, Obio/Akpor Local Government Area, Rivers State recently, the state Commissioner for Health, Hon. Sampson Parker described the campaigns as a welcomed development, noting that government cannot do it alone.
Represented by the ministry's Director of Environmental and Occupational Services, Dr N. C. T. Briggs, the commissioner stated that the involvement of communities in campaigns such as the health awareness campaigns was key.
He disclosed that the conditions for free medical services offered by the state government had changed, explaining that it takes just two passports and letter of identification from the person's community to ascertain the person was from there.
The health awareness campaign was specifically for communities along the Obite-Ubewa-Rumuji (OUR) pipeline and the Northern Option Pipeline (NOPL) projects transversing through their land. The projects were initiated by the NNPC/TEPNG Joint Venture (JV) to support federal government's plans to increase revenue from gas production and to utilise domestic gas for generation of electricity through the National Independent Power Project (NIPP).
The Deputy Managing Director, TEPNG, Mr Nicolas Brunet, said the OUR pipeline would support gas delivery to the Nigeria Liquefied Natural Gas plants in Bonny to increase export earnings from gas while NOPL would ensure gas delivery to the Independent Power Project at Alaoji in Abia State to improve electricity supply.
Brunet pointed out that the company's sustainable development policy not only emphasis control and mitigation of the impact of the company's operations on the people and environment but also supports the socio-economic development of the stakeholding communities.
Accordingly, he explained, the pre-Project Environmental Impact Assessment of the areas indicated the likelihood of potential increase in social vices during the pipeline construction and this informed the health awareness campaign.
"Consequently, the Impact Mitigation and Monitoring Plan was designed to include health enlightenment campaigns to educate and communicate the dangers inherent in risky social attitudes such as menace of risky sexual behaviours, heath effects of alcohol and drugs, hypertension and diabetes, and HIV/AIDS, among others.
According to him the campaigns would be carried out in 12 communities across the five local government areas of ONELGA, Ahoada East, Ikwerre, Obio/Akpor and Etche in Rivers State and Owaza in Abia State which lie among the pipeline right of way and those near the installations.
Immunization: NIPDs Achieves 90% Target In Rivers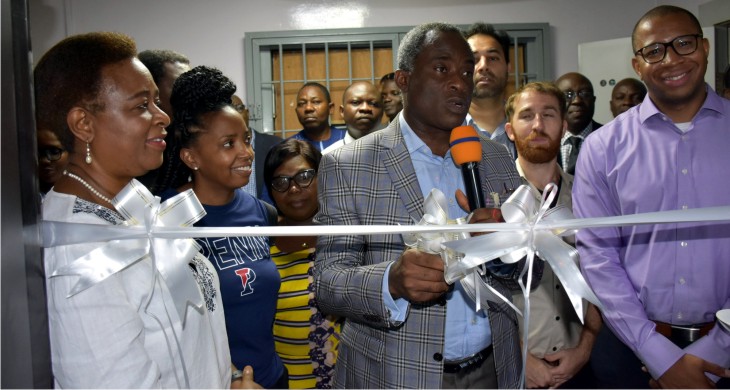 The National Immunisation Plus Days (NIPDs) has achieved about 90 per cent of its targeted 1.7 million in 2019 in Rivers State.
Making this known in an exclusive interview, the state Immunisation Officer, Rivers State Primary Health Care Management Board, Dr Inwon Joseph Urang, said a total of 1,609,440 children were immunised in the 23 Local government areas of the state at the end of the exercise, recently.
According to a source from the board, in the details of number of children immunised in all the 23 Local Government Areas, Obio/Akpor recorded the highest with 195,649 children being immunized.
This was followed by Port Harcourt local government, area, which recorded 180,737 immunisations, while Abua/Odual recorded 88,842,Ogba/Egbema/Ndoni (86,804) and Ahoada West had 77,800 immunisations.
Others are: Gokana (68,021); Andoni (64,254); Khana (89,511); Asari-Toru (63,969); Degema (66,874); Etche (75,899); and Okrika (59,462).
Explaining the importance of immunisation, Dr Urang stated: "it prevents illness, disability and death from vaccines preventable diseases".
These diseases, he said, include Tuberclosis (TB), Diphtheria, Hypertitis B, Haemophilus Influenza, Measles, Pertussis (whooping cough), Pneumonia, Polio, rotavirus, diarrhea and Tetanus.
He continued that an additional 1.5 million deaths could be avoided, if global immunisation coverage improves.
Sogbeba Dokubo
Using Food As Medicine (1)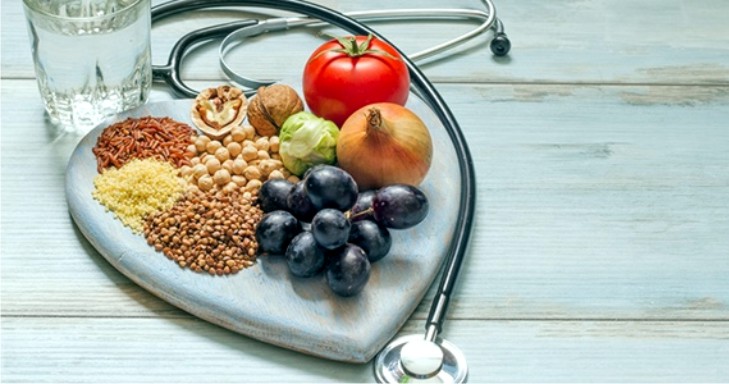 Legendary nutrition expert, Dr. Carlton Fredrick's once declared: " anything used for the treatment of a disorder, even water legally becomes a medicine, and recommending it is the practice of medicine."
Experts have over the years learned that food or perhaps food factors play huge role in the well being of every human being. The food we eat contribute up to 50per cent, if not higher of our ailments. No wonder these days medical practitioners have started giving serious attention to nutrition. The use of preventive medicine is fast becoming common in checking terminal diseases such as cancer, HIV/AIDS, heart, liver, lung and pancreatic, including kidney disorders.
The saying that " we are what we eat ", explains the relationship between food and health.Diet plays  a vital part in promoting good health and well being. The food we eat is like fuel; it goes into our bodies and provides energy for us to function well.
Another popular nutritionist, Dr. Gillian Mckeith , noted that the crucial step in utilising food to make better health is to differentiate between good food choices and poor food choices.
We have about six classes of food including water. We have carbohydrates, protein, fat and oil, Vitamins and Minerals. A combination of these classes of food in our daily diet leads to better health.
Unfortunately, its is difficult to achieve balance and so many tend to eat one class of food often leading to health challenges. A balanced diet must have all classes of food in appropriate amounts, but as stated earlier it's difficult to achieve this either due to poor eating habits, or lack of money to afford good food.
In the view of Dr. Keith, good food helps us to be in better health, fight ageing and slow down body's breakdown. She described good food as raw foods.These foods are not cooked, boiled, stewed or frozen but are fresh and natural.
Bad food on the other hand are overcooked , processed and are not natural. These kind of foods lack enzymes and adequate nutrients to keep the body healthy.
For instance, refined carbohydrates such as biscuits, cakes,white rice have lost their natural nutrients and can only make us fat, bloated, depressed and sick. Too much refined carbohydrates can lead to diabetes.
Nutrition Partners Applaud Kaduna Govt's Six Months Maternity Leave Policy
Some nutrition partners working to improve nutrition in Kaduna State yesterday commended the state government for extending maternity leave to six months with a circular for implementation.
The nutrition partners said that the leave extension would enable working mothers to properly take care of their newborn babies before resumption.
Our correspondent reports that the state government had in a circular dated August 29, granted approval for the extension of maternity leave for working mothers.
The circular obtained from Barau Dikko Specialist Hospital said: "In the light of the above mentioned development, you are hereby requested to bring the content of this circular to the attention of all staff''.
The document noted that the extension would be from three months as institutionalised by Public Service to six months with effect from August 14.
State Secretary, Civil Society Scaling-Up Nutrition in Nigeria (CS-SUNN), Miss Jessica Bartholomew, told newsmen that the development was a 'tremendous leap' in promoting exclusive breastfeeding in the state.
"The idea is to provide enough time for working mothers to properly breastfeed their babies whose resultant effect shall guarantee healthy babies and mothers in line with international best practices,'' Bartholomew said.
She said that the circular had translated the six months maternity leave pronouncement to reality, saying that working mothers could now breastfeed their babies for long.
"We commend the state government for its effort in promoting good nutrition practices to curb incidence of malnutrition among children less than five years.
"We (CS-SUNN) urge the beneficiaries to make the best use of the time to exclusively breastfeed their children to enable them start strong in life,'' she said.
Malam Isah Ibrahim, Nutrition Advocacy Adviser, 'Save the Children International', also described the issuance of the circular as a milestone in the struggle for the promotion of exclusive breastfeeding.
Ibrahim commended the government for giving working mothers the needed time to practice exclusive breastfeeding, saying that the circular would help them start immediately.
He noted that the nutrition partners would continue to support the government in creating the needed awareness among beneficiaries to ensure appropriate breastfeeding practice for healthy development of children.