Rural Electrification: Edo Takes Delivery Of New Transformers
The Edo Government has taken delivery of 85 new transformers to boost its rural electrification programme.
The Commissioner for Energy and Water Resources, Mr Chris Ebare, told newsmen in Benin that the transformers were all?of 500 KVAs.
He explained that each community would?be given between three and five units depending on its population.
Ebare said this was to ensure that all rural communities in the state were fully connected to the national grid by the end of 2013.
He added that currently, 95 per cent of the state had been connected to the national grid.
Ebare said that the remaining five per cent yet to be connected would be done in no distant time, as the government had directed communities not connected to come forth and inform it.
He explained that, government had identified some communities in Orhiowon, Ovia North East and Esan South East local government areas that were yet to be connected to the national grid.
The commissioner further said that the state government had commenced the replacement of wooden poles with concrete ones.
Ebare also expressed government's determination to meet the Millennium Development Goals (MDG) target of potable water by year 2020.
He said that government had approved the replacement of all asbestos pipes in collaboration with the ministry of works.
He said that the collaboration was to ensure that provision was made for laying of water pipes to homes as the ministry carried out road construction.
PH City Marathon: Over 3000 Athletes To Run, Saturday
Over, 3000 athletes are expected to take part in the 16 kilo meter Port Harcourt City Marathon Race this Saturday.
Take off point is scheduled be Forces Avenue, by Christ Church,  back of SPAR shopping Mall, in Port Harcourt, by 7:00am.
Speaking in an exclusive interview with  Tidesports, on Saturday, shortly after athletes collected their  numbers of participation , at Las Mall  Hotels and Resorts,  Rumukalagbor, the Chief organiser of the event, Goodluck Azunwena, said all arrangements had been concluded for the event on Saturday.
According to him, over 200 volunteers, have indicated interest to ensure that the race was successful, adding that various medical outfits, doctors, road safety officers are fully prepared, as health talks was also delivered to athletes.
" The crowd was really overwhelming today. Honestly we are really impressed with the turnout, that means many athletes were waiting for such event.
As I speak, so many volunteers have indicated interest to work with us, private hospitals have also pledged to give out their ambulances and doctors to be on ground that day. We have also contacted the road safety, police and other security agents to ensure a hitch-free race" Azunwena said.
He advised athletes not to take the competition like a do or die affairs saying that they should exhibit what sports stand for, that is  unity, friendship and love.
Speaking,  one of the intending competitors, Jude Nwanaopara, a footballer, said he is optimistic to win the race, in spite of the fact that this would be his first time to compete in a  long distance race.
According to him, if he comes up top he will use the money to solve his personal problems.
" I am optimistic that I will win the race being a sportsman, but I must say that this is my first time to enter such competition.
"I have self prophecy that I am going to win" Nwanaopara said.
Another competitor,   student, Victor Okoro, said he was inspired to go for the race following his walking skill.
He explained that he had been looking for  such opportunity to run marathon race to showcase his talent, saying that he is happy that what he was looking for will happen in Port Harcourt.
" I have the belief that I will win because I have been walking from school to my house for three hours , which is more than that 16 kilometer," Okoro said.
By: Tonye Orabere
'Competing With Asisat Oshoala For Award, Great Honour'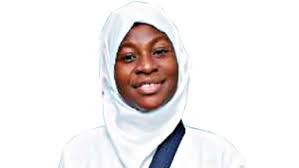 Team Lagos Taekwondo Poomsae gold medallist at the Edo 2020 National Sports Festival, Aminat Idrees, said she felt honoured to be competing with Super Falcons captain, Asisat Oshoala, for the Most outstanding young person in sports award.
Idrees turned poster girl of the festival after pictures and videos showing her competing with pregnancy and winning gold in the taekwondo event went viral online.
Tidesports source reports that the organisers of the Lagos Youth Awards unveiled the nominations list for the debut edition of the event with Idrees making the nomintion.
In a chat with newsmen, Idrees said being nominated alongside the Barcelona Femini forward is an honour but also expressed the desire to beat the Falcons captain to the award.
"It is an honour to be nominated for a state award, especially being placed alongside Barcelona footballer Asisat Oshoala," she said.
"I hope for the best."
When asked if she stands a chance of beating Oshoala, she said, "There's nothing impossible with God."
Other nominees in the most outstanding young person in sports categories are Anuoluwapo Opeyori (Olympian, Badmington) and Seun Nariwo (Former Table Tennis champ, Sports Administrator).
Nigerian skit maker and activist, Debo Adedayo, popularly known as Mr Macaroni tops the list with three nominations while football star and Oshoala have two nominations.
According to the organisers, the event will come up on Boxing Day, December 26 at Sheraton Hotel, Lagos.
NHRC Receives Over 400 Sexual, Gender-Based Violence Reports In 11 Months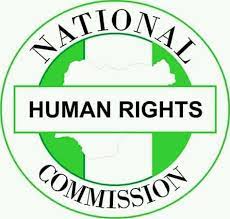 The Bauchi State office of the National Human Rights Commission (NHRC) has revealed that it received no fewer than 814 human rights complaints between January and November this year, out of which over 400 were on sexual and gender based violence.
The State Coordinator of the Commission, Barrister Dala Yachit, made the revelation at a one-day public lecture on "ICT as an instrument for enhancing national security and economic recovery".
The lecture, organised by Youth and Civil Society Coalition for Development (YCSCD) in collaboration with the National Information Technology Agency, was held on Monday at for North-East states.
Responding to a comment made by the representative of the Bauchi State Commissioner of Police, Yachit said that crimes had to be fought within the ambits of the law, noting that the Police Act and the Administration of Criminal Justice Act (ACJA), 2015 were there to guide the police in the discharge of their work.
"In fighting crime, you must do that within the law. The (National) Human Rights Commission is not stopping the police from carrying out her lawful activities but you must do it in line with the law, what the Police Act says you can do and what you can't do and what the Administration of Criminal Justice Act says.
"Even arrests, how do you arrest? You must tell a person why you are arresting him. You don't handcuff, you don't subject the person to inhuman treatment. Arrest someone in line with the law and treat him with dignity," Yachit, who was the chairperson on the occasion, said.
The NHRC State Coordinator asserted that the police does not have to forcefully elicit information from a suspect, submitting that, "that information you want, if the law says don't forcefully check someone's phone and you do that, I can assure you, when you go to court, that evidence will be thrown out of the court because you did not access that document through the legal means."
She informed that through the commission's cordial working relationship, awareness and sensitisation, complaints against police personnel in the state had gradually reduced.
"For example, when we came in 2019, most people did not know much about human rights in Bauchi, we started in February and by the end of that year, we had just 72 complaints and out of those 72 complaints, over 50 were against police officers.
"Last year, it was the same thing, but because of the sensitisation and awareness to the people, as of Thursday last week, we had 814 human rights complaints, just in Bauchi and out of this, over 400 were on sexual and gender based violence.
"So, you can see the reduction of complaints against police officers and it is because of our working relationship and the awareness and sensitisation," she said.
Yachit declared that every aspect of human life had to do with human rights, adding that ICT plays a vital role in human rights as it could not be removed from human rights.
She said "ICT opens doors and creates avenues for a lot of information. It is through ICT that we get to know what is going on regarding human rights.
"You can beam the searchlight on human rights abuses, you can get in touch with victims of human rights abuses. So, you can't remove ICT from human rights."
Speaking earlier, the National President of the group, Aminu Aminu in